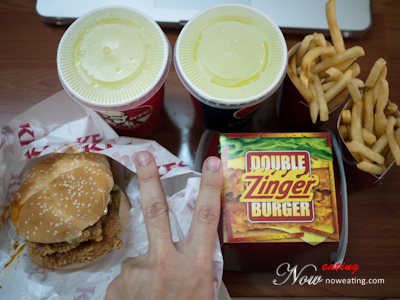 Update (Dec/14): Running out of stock?
I am not a marketing expert and not sure what kind of marketing strategy they use, but I just got myself two set of Double Zinger Burger with a softdrink and french fries… FOC!! The expiry date is one month (til 15-Jan-2012) but I think in less than a week, KFC will close down its shop if  it still remains valid.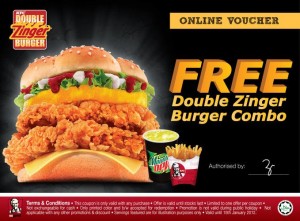 KFC Malaysia released a "too good to be true" coupon in Facebook today and was taken down few hours ago. One of the conditions mentioned that "valid with any purchase", which mean that you can even buy a bun at 50 cents and get this combo set for free! I managed to grab a softcopy of it. Anyway, the latest update is that it was "expired". This shows that the marketing team really needs improvement.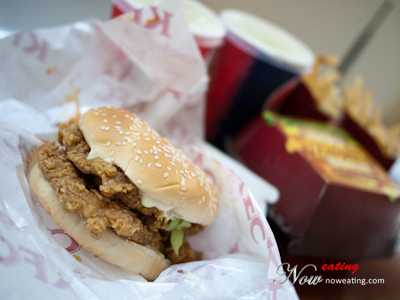 Oh by the way, if you asked how's the burger, the filling was similar to previous Zinger series with addition of one big juicy pineapple slices (and two Zinger fillet, of course). The sauces were generous but at another hand, they were quite messy as well. You will feel quite full with single burger.