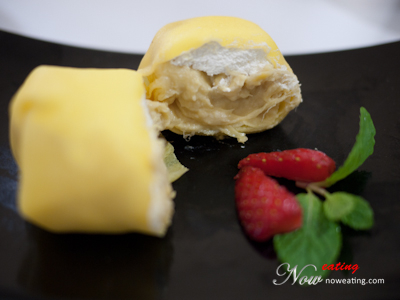 In Malaysia, durian season starts in June and ends in August. For those who missed it, there are still few options: 1) Get all season lower grade durians, 2) Eat durian candy/cake instead, 3) Try Durian Wrapz (RM5.00) made of D13 at Lucky Dessert.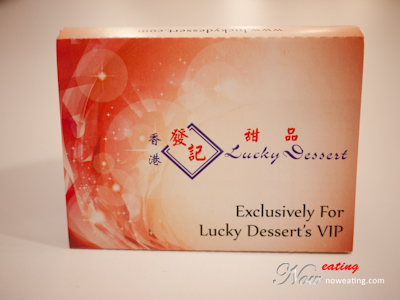 Located at lower ground floor of Gurney Plaza (in front of I Love Yoo! cafe), Lucky Dessert is a newly opened Hong Kong style dessert stall serving various kind of desserts. Another branch is also available in Queensbay Mall food court. It has a funny Chinese name called Huat Kee (发记)… looks more like a Chinese Choo-Char or Char-Siew stall's name.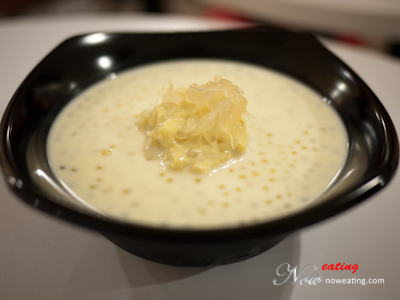 When I first visited this stall, I was thinking, "Where did they get all those durian when it was no longer durian session?". According to the owner, they use frozen real durian supplied from southern region. The meat is from D13 durian, which is sweet with mild bitterness (微苦带甜). Other than durian wrapz, they also serve "soup" version, a.k.a Trinity Durian Delight (RM10.00) which topped with pamelo and sago. It looks milky but not so once you tasted it.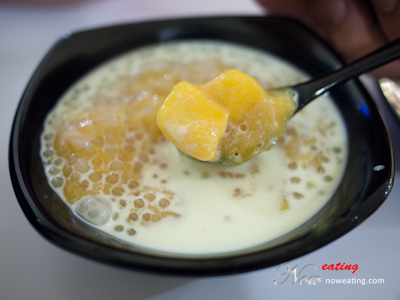 Other than durian, another signature fruit is mango. Trinity Mango Delight (RM9.00) is prepared with real mango cube and puree with added full cream milk and some whipping cream. Since mango is seasonal based, sometimes it may taste a bit sour.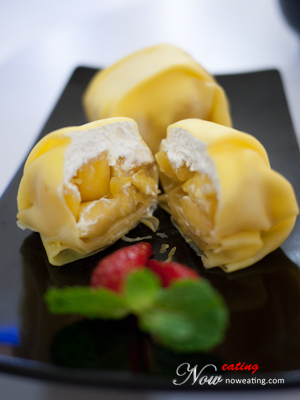 Of course, it has Mango Wrapz (RM5.00 per piece) as well. The yellow skin is soft skin and beneath is a layer of cream.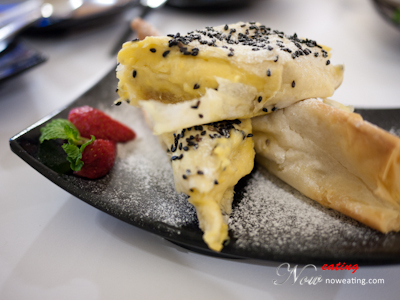 If you prefer something hot, you may try their Durian/Banana Krisp (RM14.00/RM12.00).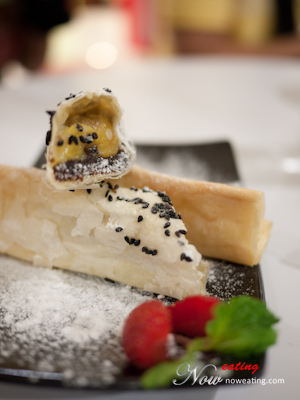 Banana Rolls tasted a bit like "Roti Pisang", except that it is layered with chocolate cake.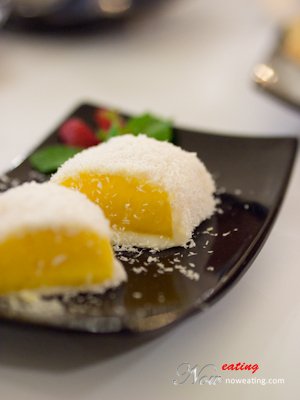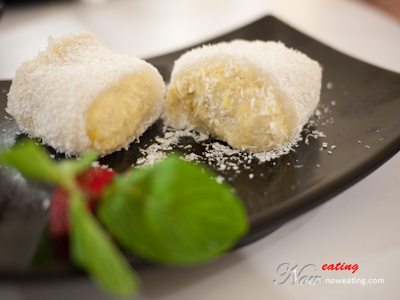 Lucky Dessert also has Durian/Mango Rolls (RM6.00/RM6.00) with the skin made of glutinous rice flour topped with shredded coconut. Basically the same content, different skin. I would say it is much depended on personal preference. Personally I still prefer Wrapz series.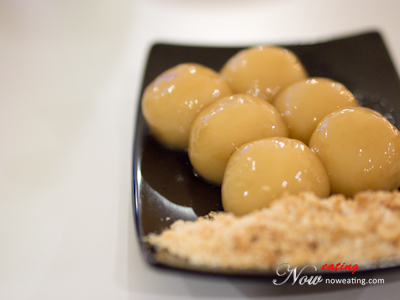 Another signature dish is Nutty Ginger Lucky Ball 甜不甩 (RM7.00). It was again made of glutinous rice flour and best dip with nuts provided. Note that the size can be big for kids.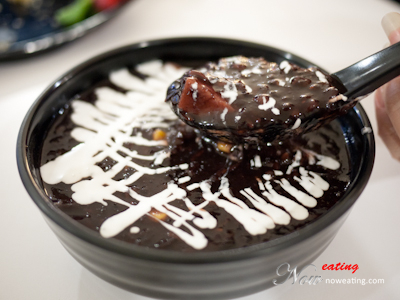 The stall also has some daily special, such as this Lucky Chestnut 养颜栗子茸 (RM5.00). The chestnut is grounded into paste and topped with fresh coconut milk. Note that this HK version tastes plain compared to local version which is usually more salty. Make sure you ask for daily soup choices as this item may not available during your visit.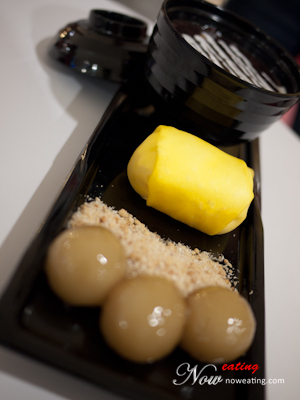 For those who like to try little here and there, there is a set lunch (RM8.90 with Wrapz/RM9.90 with Rolls) consists of Wraps/Rolls, Lucky Balls, and daily soup.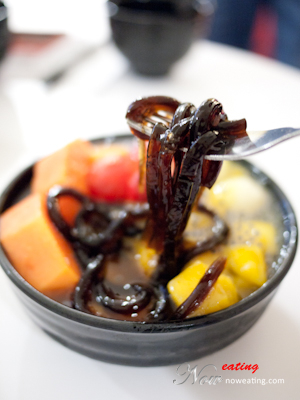 This item is only available in Gurney Plaza (the reason it is not available in Queensbay Mall is because another stall is selling similar item). Italian Mixed Herb Jell-O (RM12.00) is made of mixed fruits (papaya, mango, watermelon, strawberry, honeydew), black sago, and herbal jelly spagetti (glass jelly). A refreshing item after meal.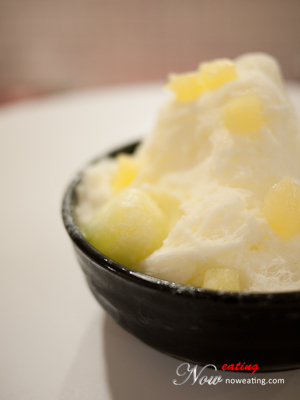 The stall also serves some snow ices, such as this Lime Snow Ice (RM6.90) which tastes like good-old-day lime ice cream. The lime juice is frozen in an ice cube before graining so that you will taste the richness of the lime juice in every single scoop.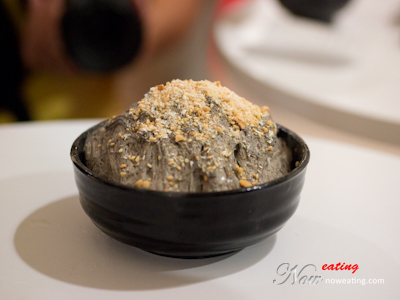 We also tried Black Sesame Snow Ice (RM6.90). Again, the black sesame was frozen into ice cube before graining. The deeper you dig, the sweeter the taste.  A unique experience indeed.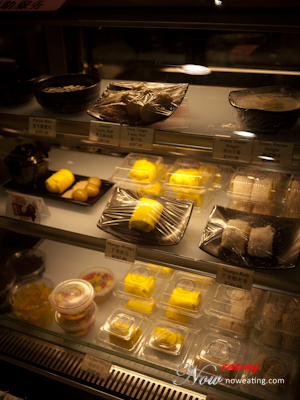 Dessert shop is not new in Penang island. However, most of them are selling environment rather than food quality. Lucky Dessert is another way around. You may easily miss this stall, but the quality of the dessert is no doubt one of the best I ever tried in Penang. Visit it if you miss durian.
| | |
| --- | --- |
| Place Name: | Lucky Dessert |
| Cuisine: | Dessert |
| Address: | GP-170-B1-K19/20 Lower Ground Floor, Gurney Plaza, Penang, Malaysia |
| Tel: | +6046411888 |
| Email: | [email protected] |
| Last Visit: | 10-Dec-2011 |