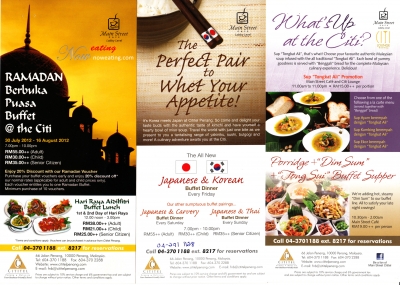 Selamat berpuasa! Looking for Ramadan buffet? From 30-Jul til 16-Aug 7pm to 10pm daily, visit Main Street Cafe in Cititel for Ramadan buffet at RM55++ (Adult). They even have buffet supper from 10:30pm – 2am (Right-click on figure above and "Save Link As"). Don't ask me how's the food taste like but I can share with you my recent experience with their "Japanese & Korean" buffet dinner every Friday.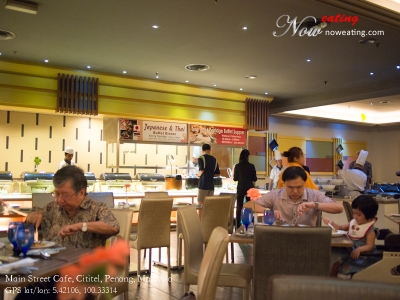 The reason I visited Cititel was because my friend gave me a RM30 voucher for buffet. As a Japanese food lover, we selected Friday evening as they were having "Japanese and Korean" buffet dinner. The price was RM55++ (Adult), RM30++ (Child), and RM35++ (Senior Citizen). We saw some families brought along their parents for the buffet, probably due to attractive price for seniors.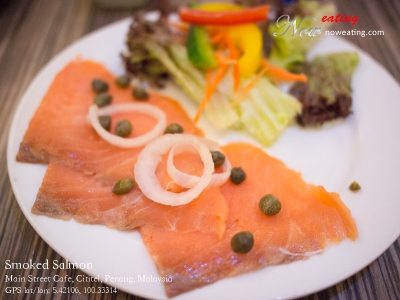 We reached there around 7:30pm. The place was already half full so we just selected few items from the counter, decorated them on our dining table, and took photos. Let's begin some good food. Smoked salmon was fresh and delicious.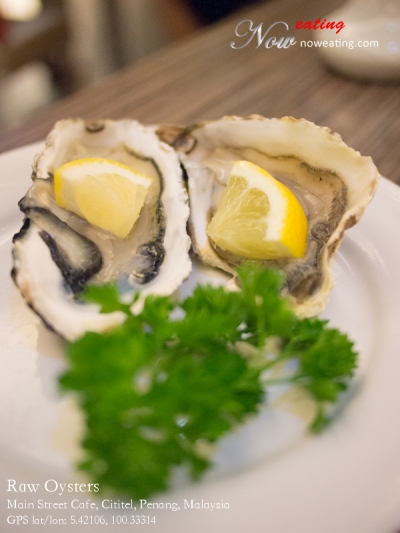 Raw oysters were another items we quickly grabbed before they were gone. Fortunately they were fresh. Best sprinkled with lemon.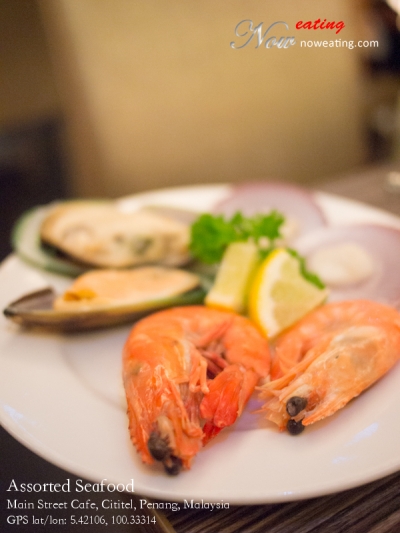 Other seafood included prawns, scallops, and mussels. Scallops were a bit small though.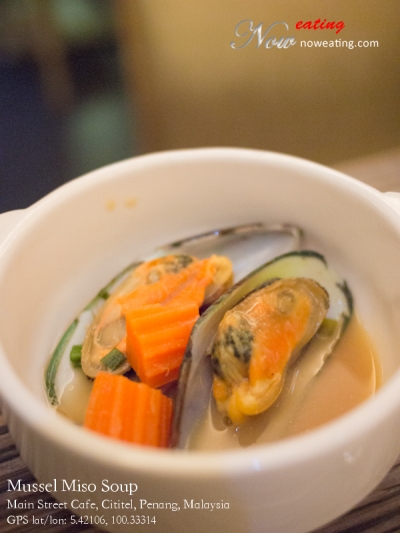 For the mussels, we still preferred the one cooked with Miso Soup (yes, they were available as one of the buffet items as well). It tasted more delicious that way.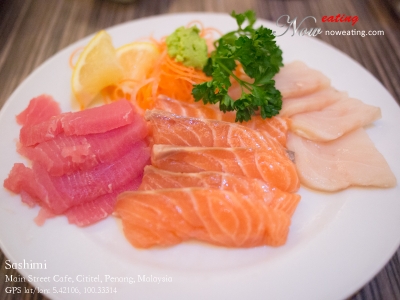 How can we miss Sashimi for any Japanese buffet. They were fresh. An area of improvement is perhaps they should cut the salmon into proper shape and size.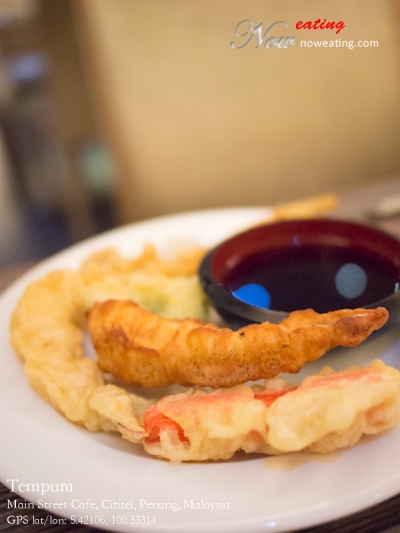 Tempura was prepared on the spot and served hot. Prawns were fresh.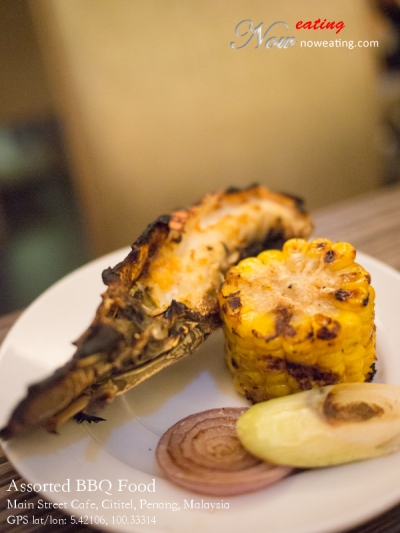 They also have a BBQ counter, in which you can select pre-BBQ items such as crayfish and grilled corn. The grilled corn was coated with honey and was still juicy even after grilling.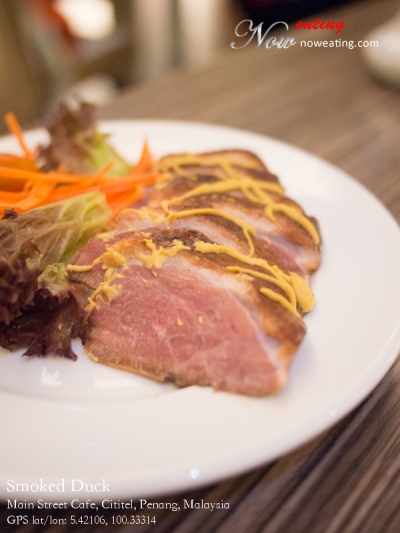 While some items tasted good, some were not. Smoked Duck for example, was too old and chewy. We felt tired after chewing them.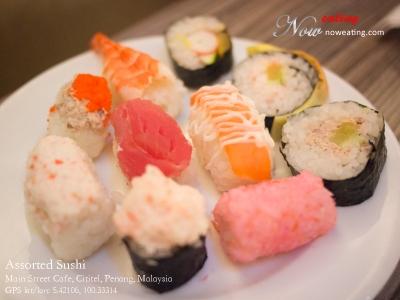 Sushi was a failure as well as the sushi rice was too dry and hard, as it was kept in refrigerator for too long. We ended up consuming only the toppings, putting the rice aside, covering it so that the waitress would not notice the waste and collect it. Luckily a waitress picked it up eventually. Phew!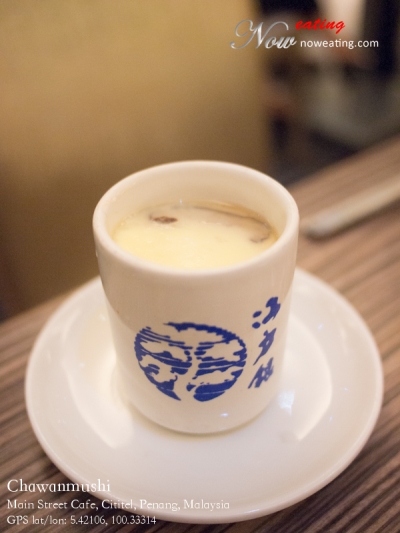 Both my eggs cracked onto the ground the moment I put a scope of Chawanmushi into my mouth. It was too plain as it was like a steamed egg without any seasoning! I ended up adding some soy sauce in it. Even though the Chawanmushi was hot, it took me sometimes to take it out from hot oven using my bare hand.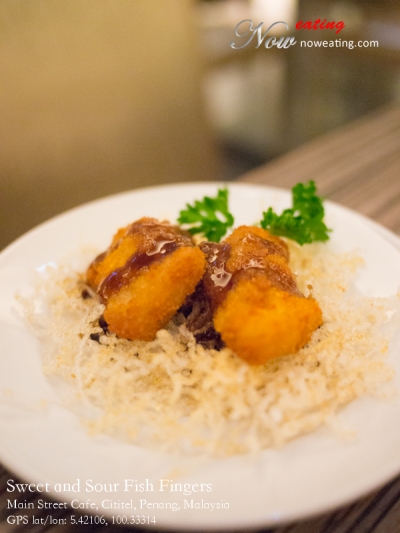 Even though Sweet and Sour Fish Fingers were quite appetizing, the crispy rice noodle below was not as it was not evenly fried, making some of them easily dissolved in your mouth while some of them not.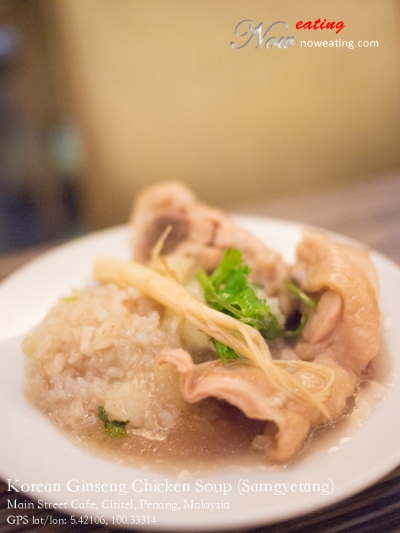 Even though the buffet theme was "Japanese and Korean", majority of the food was still Japanese. There were only few Korean food. Unfortunately most of them were below expectation. Korean Ginseng Chicken Soup (Samgyetang) for instance, was again too plain even though the chicken was tender. It came with glutinous rice.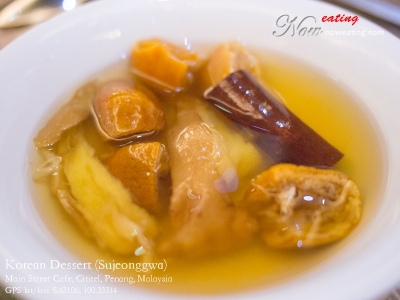 Sujeonggwa is a traditional Korean fruit punch made of dried persimmons, ginger, cinnamon, and peppercorn. It tasted extremely sweet and we neutralized it by adding water. Some may not able to stand the "great" taste of cinnamon.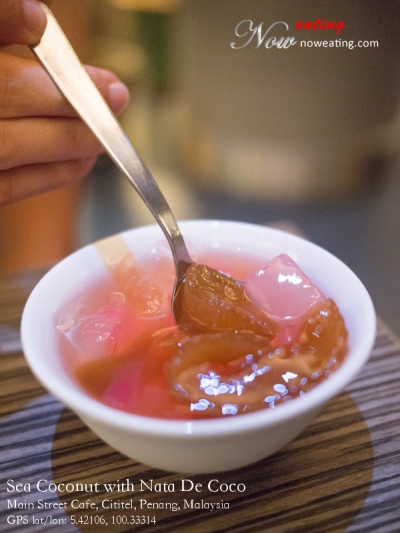 Sadly that's almos all for Korean food. I couldn't even find Kimchi that night. There was a counter serving Korean seafood noodle but we were too full to try it out. They did provide some local/western desserts as well such as this Sea Coconut with Nata De Coco.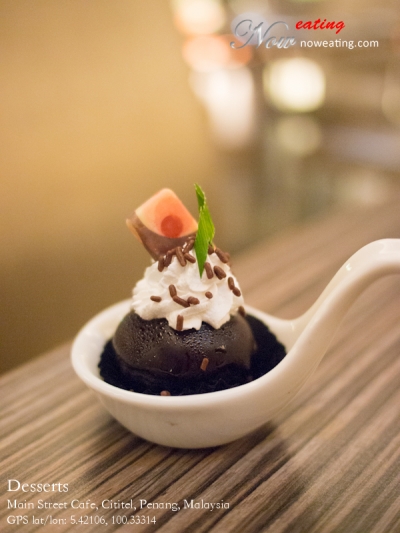 The most presentable dessert went to this chocolate ball in a spoon. It tastes good as well.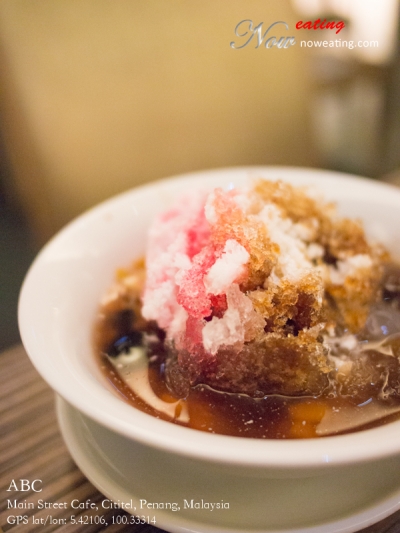 Also available was DIY ABC (Air Batu kaCang).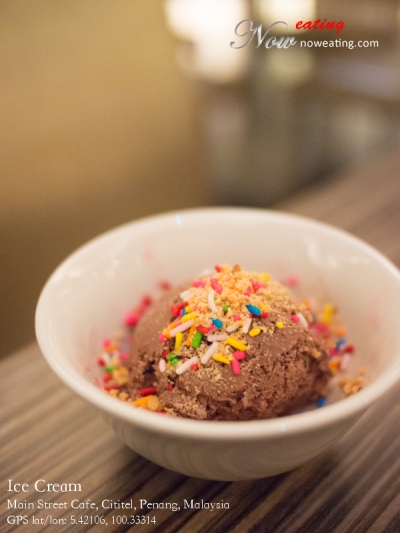 Finally, a freezer with DIY ice creams, such as vanilla, chocolate, strawberry, coffee, and etc. They were not Haagen-Dazs ice cream, though.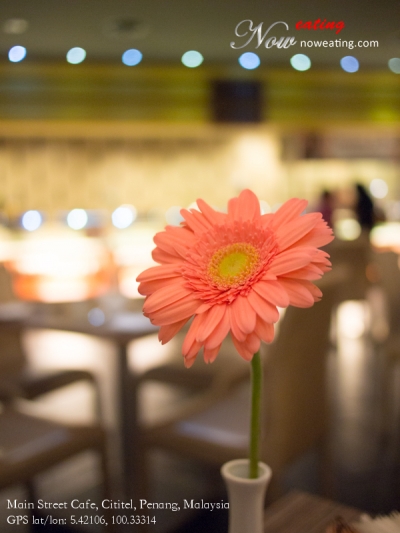 Main Street Cafe in Cititel Penang provides various type of buffets, from buffet lunch to buffet supper. We had mixed experience when we went for "Japanese and Korean" buffet. While some food were satisfactory, some were not. With price tag of RM55++ for adult, there are better options around.
| | |
| --- | --- |
| Place Name: | Cititel Main Street Cafe |
| Cuisine: | Japanese |
| Address: | 66, Jalan Penang, 10000, Penang, Malaysia |
| Tel: | +604 291 1128 |
| Working Hour: | 7pm - 10pm |
| Tax: | 10% Service Tax, 6% Government Tax |
| Last Visit: | 13-Jul-2012 |