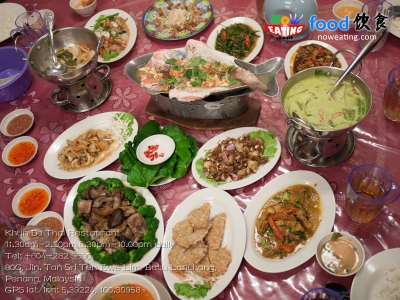 Previously, we introduced some common Thai dishes found in Khun De Thai. Today, we introduce you some special dishes. Some of them were my first encounter.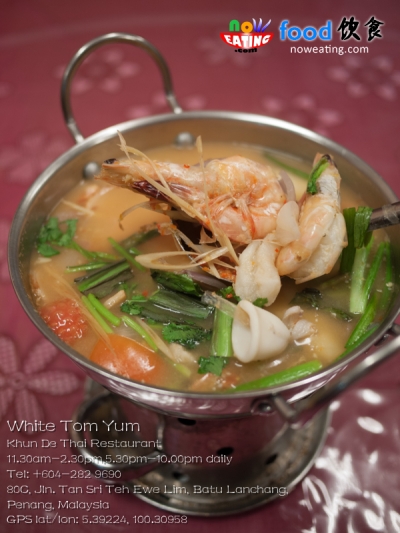 Let's started with a "not-so-special" dish – White Tom Yam. Nowadays, you can get this item in many Thai restaurant. Ideally, it is less spicy than red tom yum but sourer than it. We found this version was spicier and sourer than the later one. Price remains the same – RM19 (small). Another variant is Tom Yum Coconut Milk which is also availabe at Khun De Thai.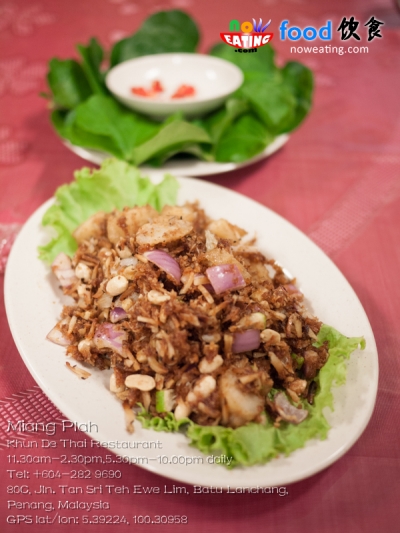 You may have heard of Miang Kham ("Miang" – food wrapped with leave, "Kham" – a bite). Have you tried Miang Plah? In most restaurants, Miang Kham is an appetiser in which chopped shallots, ginger, garlic, lime, roasted coconut shaving, small dried shrimp, bird eye chilies, roasted peanut, and sweet syrup are wrapped in leave and consumed in one bite. Khun De Thai had all ingredients pre-mixed and fried with chopped fish (and hence Miang Plah). Taste-wise it is more delicious than full DIY version. An appetiser to recommend.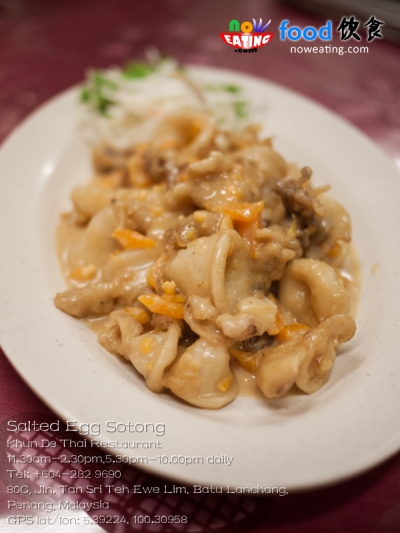 This Salted Egg Sotong (RM12) tasted surprisingly good as both salted egg and sotong (squid) blended well. A bit salty, a bit creamy.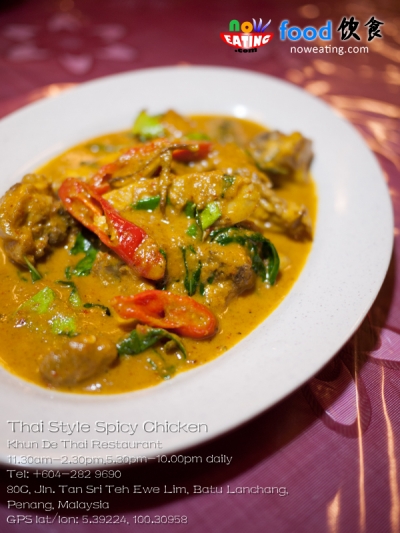 Thai Style Spicy Chicken (RM10), however, was a bit salty. I still prefer the green curry chicken.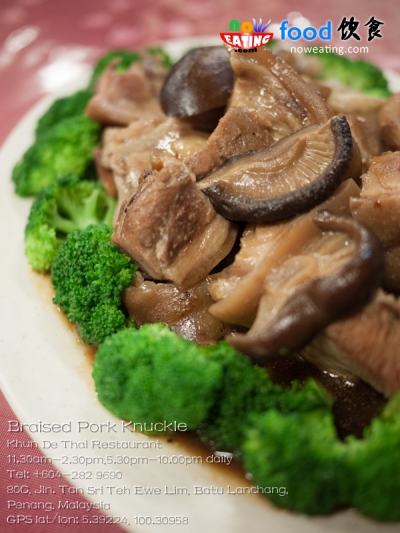 In addition of deep fried pork knuckle, Khun De Thai also has braised pork knuckle (RM16). Taste-wise it was very similar to the pork dish you usually found in Chinese wedding dinner. The tender flesh is suitable for customers of all ages.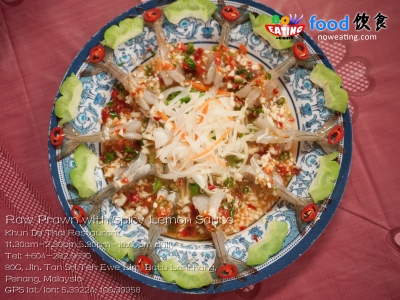 How frequent you see raw prawn which are still in grey colour on dining table? Raw Prawn with Spicy Lemon Sauce (RM18), a.k.a Gung Che Num Pa (pronounce it slowly, especially for Hokkien people) is perhaps one of the most presentable yet exotic food in Khun De Thai.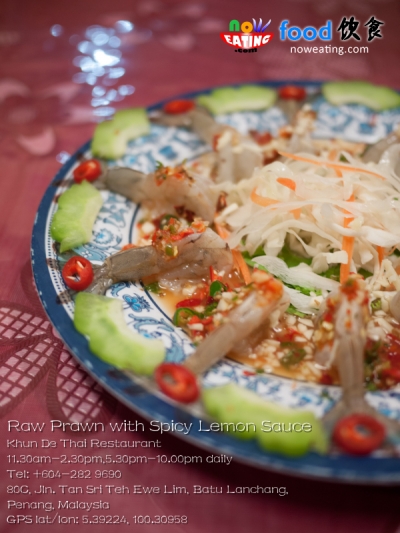 With chopped garlic, bird eye chilies, sliced carrots, lemon and fish sauce, it is (very) hot and at the same time appetising as well. For those not used to raw prawn like this, it could be a bit irritating.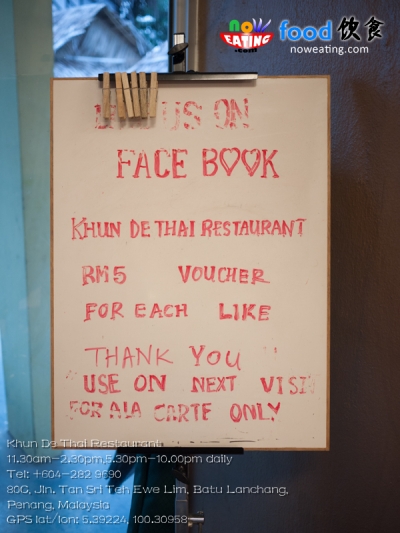 Oh yeah, they do have Facebook page as well. Go and like their page, show to them using your smartphone/pad and you will entitle for RM5 voucher for ala-carte. Valid for next visit only (Duh!).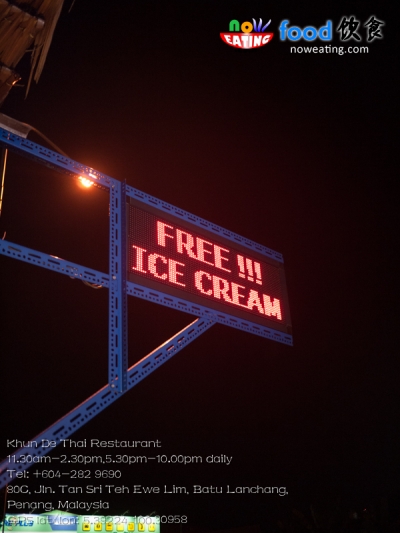 With more than 100 items available in the menu and unlimited ice cream, Khun De Thai at Batu Lanchang is worth a visit despite having parking difficulty. Second outlet is available at Lunas, Kulim, Kedah and third outlet is opening soon at Farlim opposite of night market.
| | |
| --- | --- |
| Place Name: | Khun De Thai Restaurant 好人餐厅 |
| Cuisine: | Thai |
| Address: | 80C, Jalan Tan Sri Teh Ewe Lim, Batu Lanchang, 11600, Penang, Malaysia |
| Tel: | +604-282 9690 |
| Email: | [email protected] |
| Working Hour: | 11.30am-2.30pm, 5.30pm-10.00pm daily |
| Last Visit: | 20130716 |