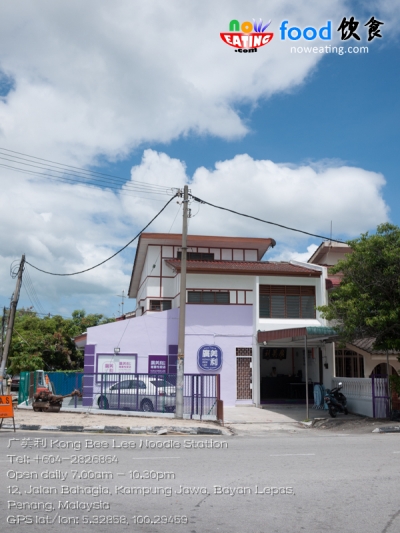 Kampung Jawa, a small resident area near Intel factory at Bayan Lepas, is well known of its Char Koay Teow. Not sure whether is my fate or not, I seldom had a chance to try it. Sometimes it closed, sometimes it sold out. Fortunately, now there is another option for me – Pan Mee 板面 at new Kong Bee Lee 广美利 outlet.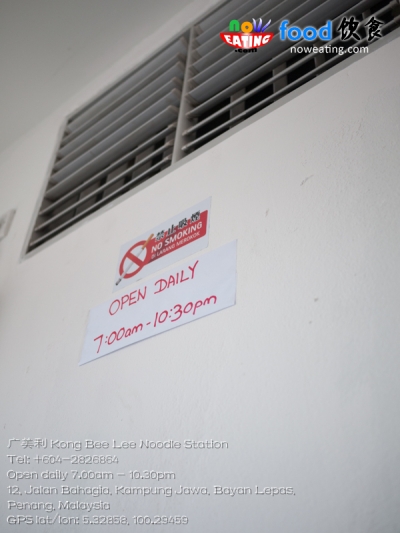 Kong Bee Lee started its business since year 1919 as a coffee shop in Pulau Tikus serving various hawker food. In year 1997, it diversified itself as a Pan Mee noodle house. Today, it has an outlet at Jalan Van Praagh. The Kampung Jawa's outlet opened since 23-May-2013 and is located opposite of Petronas station. Parking is a bit difficult in Kampung Jawa (good luck). The shop opens from 7am til… 10.30pm? This is longer than most restaurants!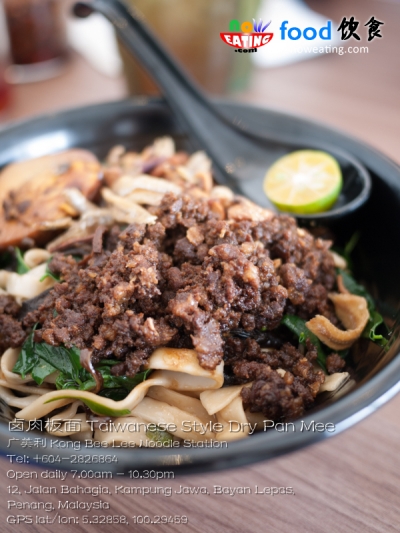 The menu is pretty simple – one page for Pan Mee and one for snacks and drinks. Weird thing is that, there is no option to choose the type of Pan Mee (e.g. thin, flat, or hand-tear) we want.  Maybe it is fixed or at random basis. For instance, Taiwanese Style Dry Pan Mee 卤肉板面 (RM5.00) came with flat noodle.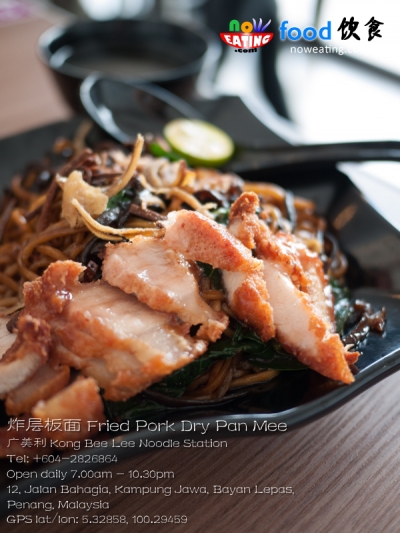 .. whereas Fried Pork Dry Pan Mee 炸层板面 (RM5.50) came with normal thin noodle. The fried pork was crispy and not oily (despite it used pork belly containing some fat meat).
Looking for something hot? Try their Black Pepper Dry Pan Mee 黑椒板面 (RM5.50).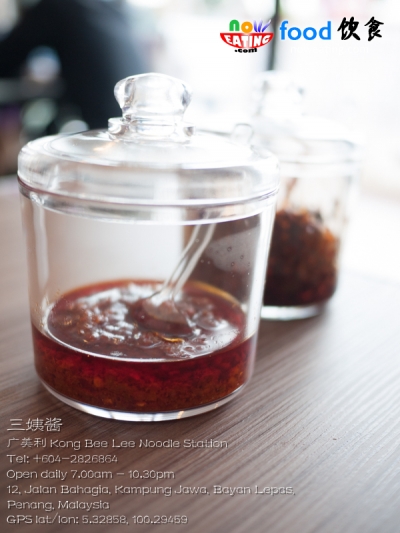 Speaking of spiciness, try their home-made chilli sauce a.k.a 三姨酱.  On each table you will find two bottles of sauces – the chilli flakes and chilli sauce. The flakes are extremely spicy whereas the chilli sauce (as shown in figure) is okay and best mixed with dry Pan Mee.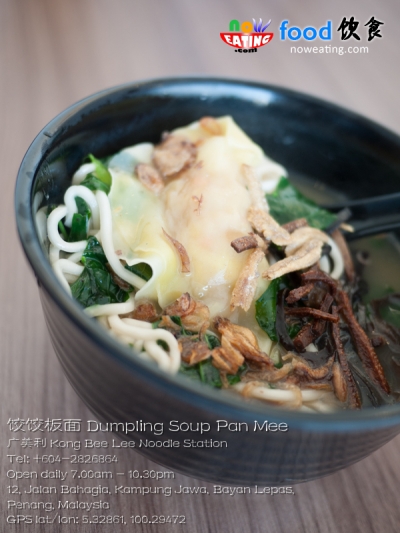 Note that all above are "luxury" edition of normal dried Pan Mee (RM4.00) which comes with sweet leaf, minced meat, anchovy, black fungus, lime and a bowl of soup. According to the pretty owner, you are free to refill the soup. Of course, you can also opt for soup version of Pan Mee. Dumpling Soup Pan Mee 饺饺板面 (RM5.50), for instance, tasted good with two dumplings on it.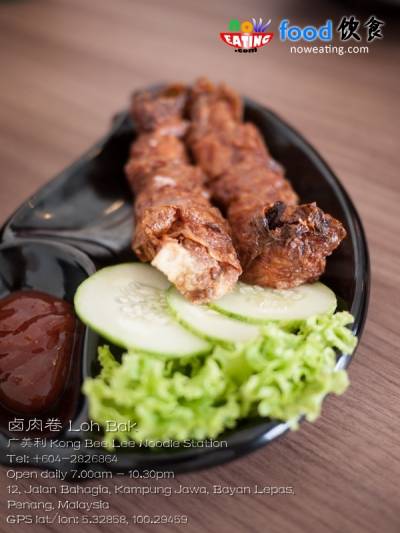 At the price of RM4.00++, we found that the Pan Mee is still a bit too small for our tummy and we ordered some side dishes. Loh Bak 卤肉 (RM4.00 for 2 pieces) tasted average. The chicken chunks was a bit too big and it could be better with more spices in it.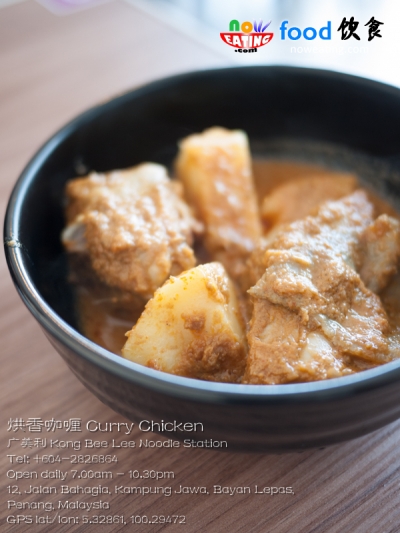 The curry chicken 烘香咖喱 (RM4.50) was a no-go that noon as it looked like it was cooked not long enough and both the chicken and potato were still too hard to consume…. better stick with their Pan Mee.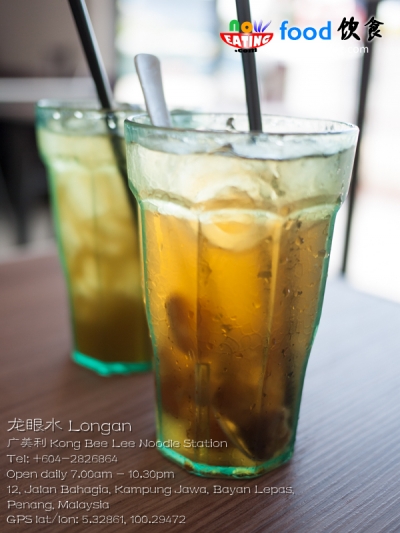 Last but not least, some drinks as fire-extinguishers. I liked their homemade Longan drink (RM1.80) as it was thick compared to most coffee shops which were too watery. Kong Bee Lee managed to repackage Pan Mee by providing a clean and cozy environment for customers to enjoy their quality food. Even though this is no longer a new concept in Penang, we found out that the serving speed was at least better than its competitor. While taste-wise is depended on personal taste bud, the service speed is acceptable compared to other competitors around which means less worry of returning office late.
| | |
| --- | --- |
| Place Name: | Kong Bee Lee 广美利 |
| Cuisine: | Chinese |
| Address: | 12, Jalan Bahagia, Kampung Jawa, Bayan Lepas, 11900, Penang, Malaysia |
| Working Hour: | 7am - 10.30pm daily |
| Tax: | No |
| Last Visit: | 20130606 |