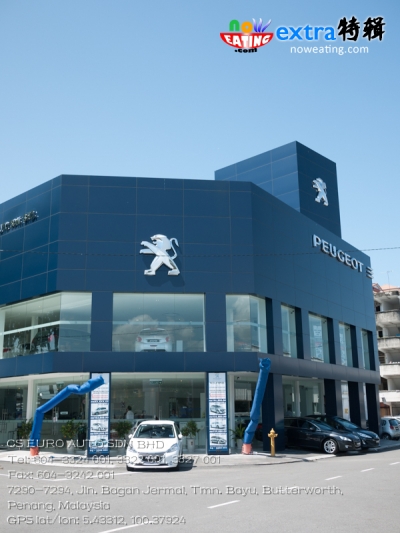 In 29-Jun-2013, Peugeot Club Malaysia Penang (PCMPG) was officially launched by CS Euro Auto Sdn. Bhd. – the Peugeot 3S centre (a.k.a Blue Box) located at Butterworth, Penang.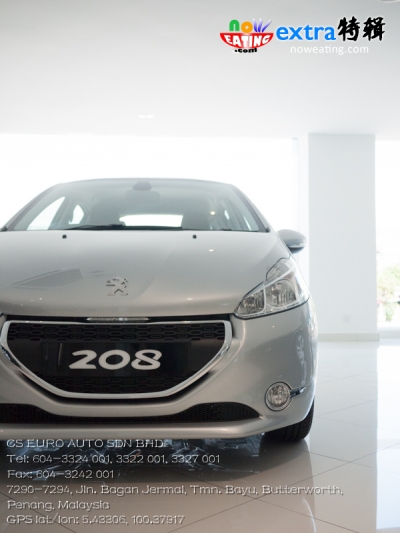 If you are a Peugeot fan, you may already aware that an online community called Peugeot Club Malaysia exists since year 2000 with majority of its members coming from Selangor area. PCMPG is a new community sponsored by CS Euro Auto to bring together Peugeot fans from north regions of peninsular Malaysia.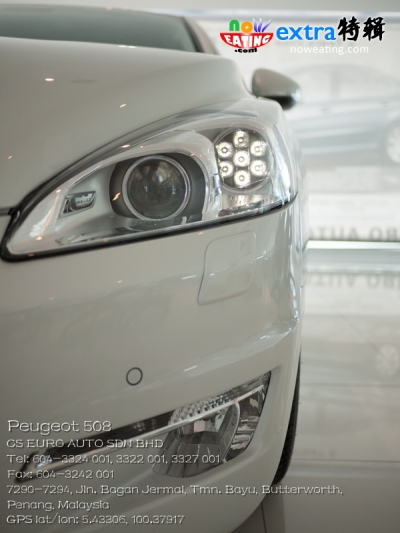 Unfortunately, I am not a Peugeot owner and not able to join as a member of PCMPG. My budget only allows me to buy a paper car. Anyway, a Facebook group is also available at:
https://www.facebook.com/groups/175704942599310/?fref=ts
However, we found out that the group is not opened to public at the moment. So, if you are a Peugeot owner and staying in Penang, please support the group by joining it and invite others to join. Member events and privilege awaiting you!
For more information, please visit or call CS Euro Auto Sdn. Bhd. at the following location:
7290-7294, Jalan Bagan Jermal,
Taman Bayu,
12300 Butterworth,
Penang, Malaysia.
Tel: 04-3324 001, 04-3322 001, 04-3327 001
Fax: 04-3242 001