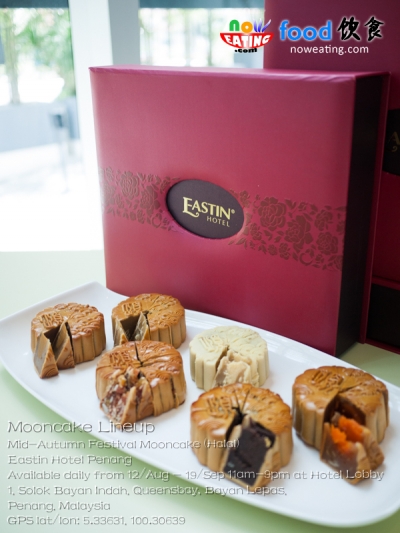 In conjunction with Mid-Autumn Festival, from 12 August to 19 Sep 2013, Eastin Hotel Penang is pleased to offer you a series of Mooncakes made available at hotel lobby daily from 11am – 9pm.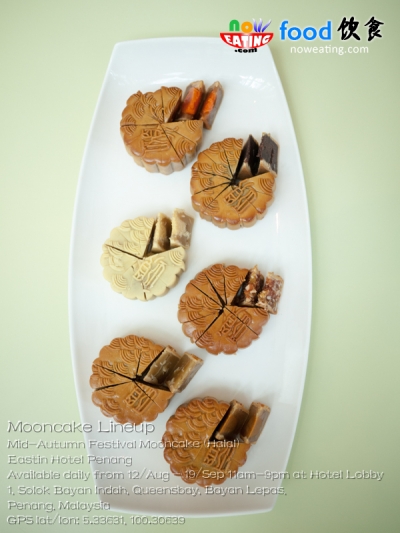 This year, total of 6 flavours are available. More important, all of them are halal.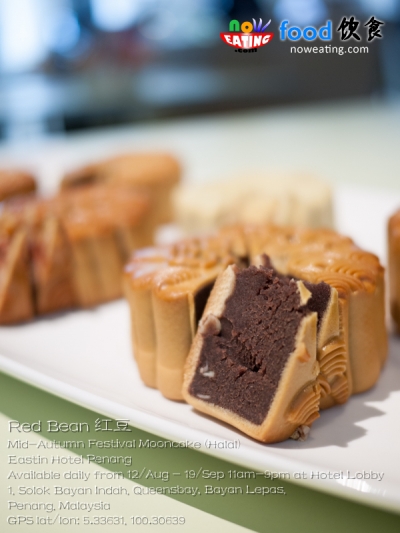 Red Bean 红豆 (RM17)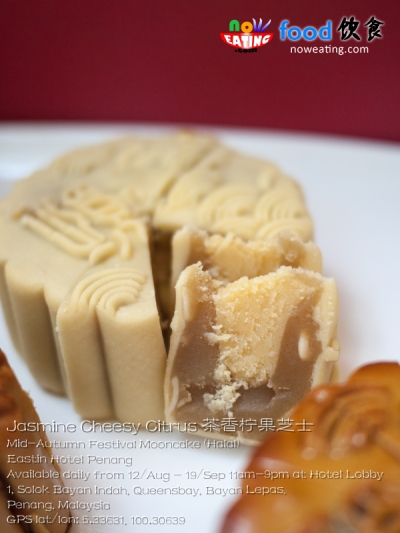 Jasmine Cheesy Citrus 茶香柠果芝士 (RM18)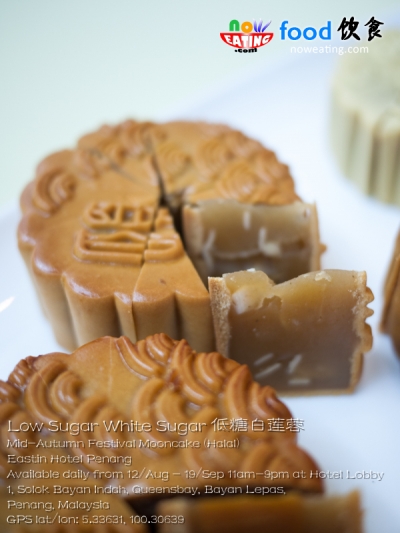 Low Sugar White Lotus 低糖白莲蓉 (RM18)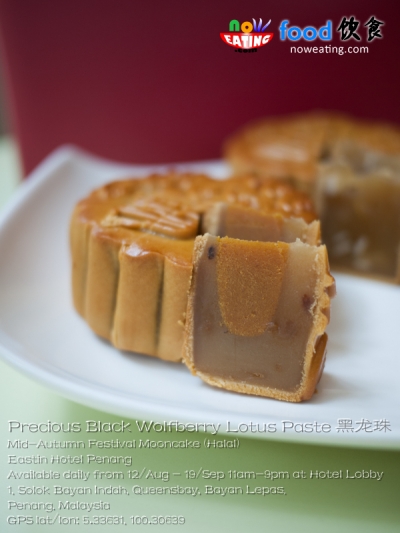 Precious Black Wolfberry Lotus Paste 黑龙珠 (RM18)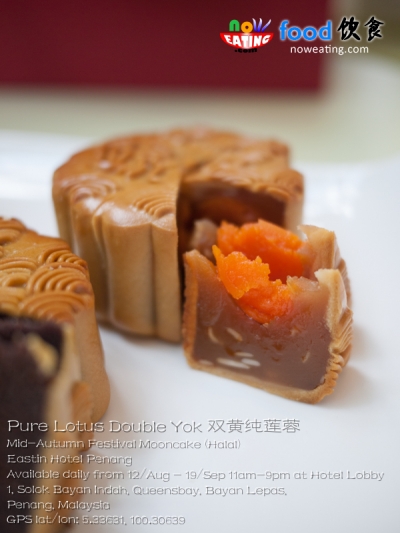 Pure Lotus Double Yolk 双黄纯莲蓉 (RM20)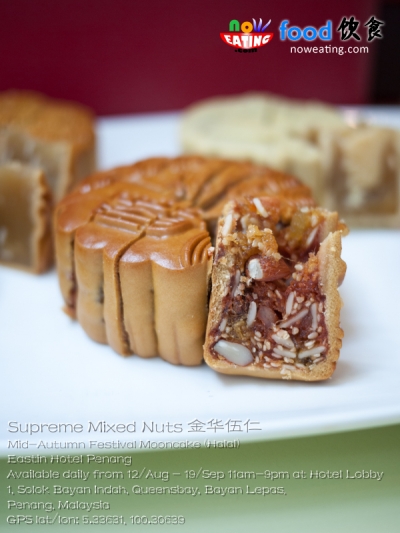 Supreme Mixed Nuts 金华伍仁 (RM20)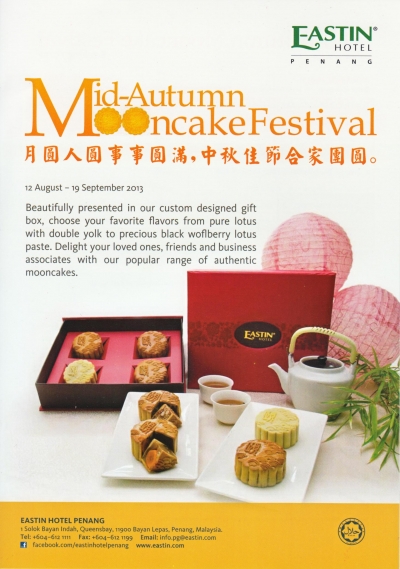 In my personal opinion, even though they do not have fancy pastry skin such as charcoal or green tea flavours skin, the mooncakes are well-prepared in less oily way. I prefer Jasmine Cheesy Citrus mooncake as it is the most special among others. As the name applies, it tastes cheesy with a little jasmine and lemon flavours.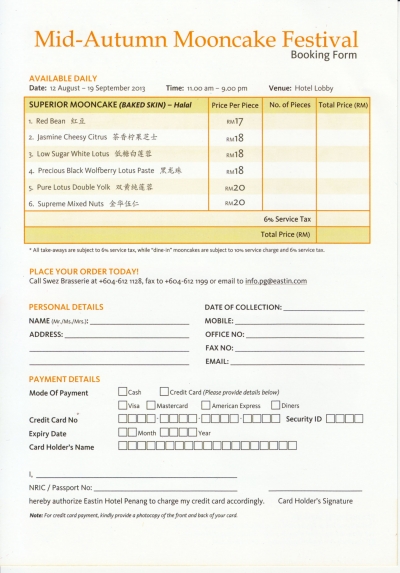 For small quantity, you may just walk-in to grab them. For larger quantity order, please call Swez Brasserie at +604-612 1128, fax to +604-612 1199 or email to [email protected].