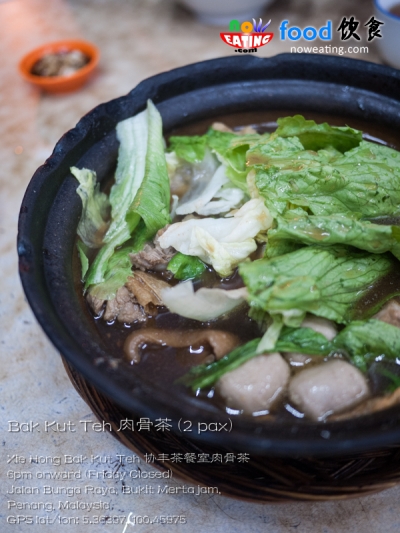 Have you ever encountered a situation where there is a good food but at the same time you need to sacrifice for bad environment? How far you willing to accept the tradeoff? An example will be Bak Kut Teh at Xie Hong Coffee Shop 协丰茶餐室 at Bukit Mertajam old town.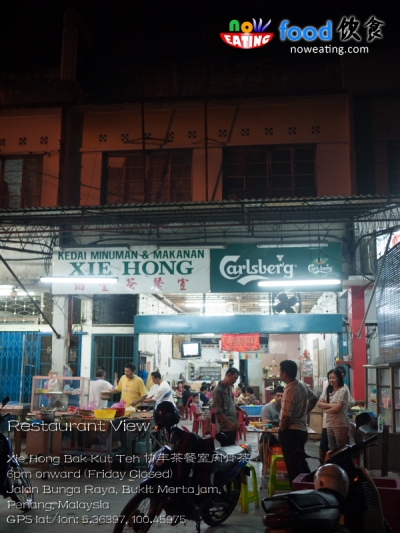 This BKT stall is quite low profile such that there is no BKT signboard on the stall and only the coffee shop name is available. Without taking closer look, you hardly know that it is selling BKT. The shop is located at one way street with wet market opposite of it.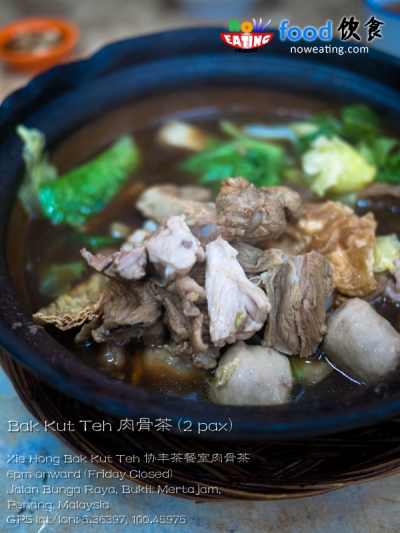 What makes Xie Hong BKT so special is its thick soup which has a very strong herbal taste and at the same time tastes sweet (甘甜) as well. Many customers asked for soup refill and I myself also finished it until very last drop. Definitely some family recipes and not some A1/A4 BKT herbal packs. Secondly, the meat provided was very generous. We ordered BKT for two (RM15.00) and were surprised with the claypot size and food portion they served, which were usually for 3-4 pax in most BKT stalls. We also noticed that chicken meat (the centre white meat in the photo above) was added, a rare addition to already-tasty BKT.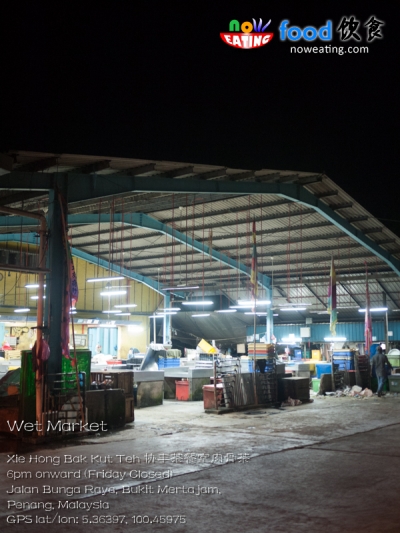 However, nothing is perfect. If you are frequent customers to any local wet market you will notice of "wonderful" odour from fish stalls, garbage container, and drainage. Yes, this smell is FOC at Xie Hong Coffee Shop. The shop cleanliness could be better as well. Secondly, things were in "slow-motion" here. While many customers had their neck extended by 1mm waiting for their BKT, kitchen crews showed no sense of urgency and continued to work in slow rhythm (this could be a good thing as not to spoil the soup). Some crews behaved funny as well. Thirdly, BKT sold out fast. The stall opens at 6pm and food can be sold out as early as 9pm.  We were lucky to arrive at 8:30pm and got our 3rd last bowl of BKT for that evening.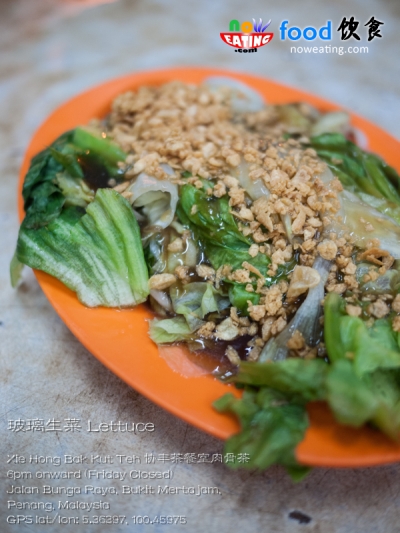 The same BKT stall also serves one or two vegetables, such as lettuce 玻璃生菜. It is a very simple dish in which the vegetable is rinsed in hot water, sprinkled with oil-fried garlic and soy sauce before serving. Both of us spent RM19.20 that evening (2 bowls of rice, BKT for two, and vegetable). Quite value for money. It is one of the best BKT in Bukit Mertajam.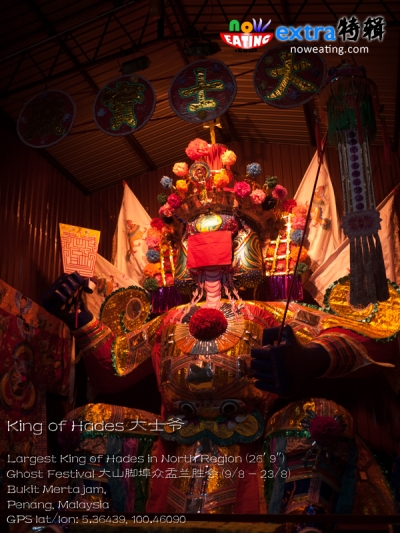 At the end of our meal, we walked back to our car and passed by King of Hades 大士爷 paper effigies in conjunction with Ghost Festival. This is the tallest King of Hades in northern region of peninsular Malaysia with 26 feet and 9 inches (It could be scary for some). Worshiping is opened for public from 9-8-13 to 23-8-13. Do visit it if you happened to pass by.
| | |
| --- | --- |
| Place Name: | Xie Hong Bak Kut Teh |
| Cuisine: | Chinese |
| Address: | Jalan Bunga Raya, Bukit Mertajam, Penang, Malaysia |
| Working Hour: | 6pm onward (Close on Friday) |
| Tax: | No |
| Last Visit: | 20130807 |