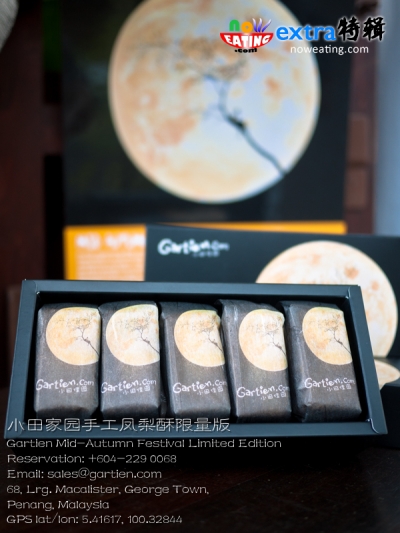 Georgetown, Penang – Gartien 小田佳园 is proud to present its limited edition new packaging for this Mid-Autumn Festival. The official launch of the limited edition new packaging is on Saturday 10th of August 2013 in Goh Kaki, 34 & 36, Lebuh Bishop, George Town, Penang.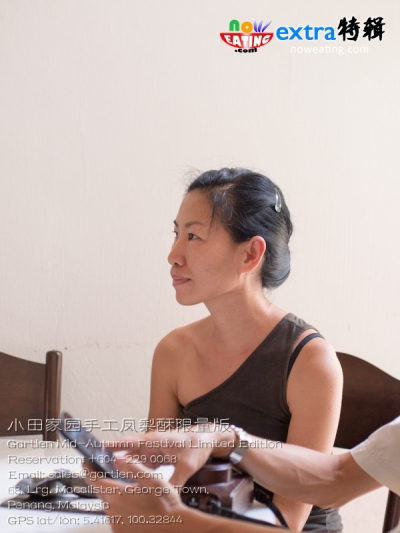 In this upcoming Mid-Autumn Festival, Gartien has launched its new limited edition packaging for this auspicious occasion. The new beautiful packaging reflects an extra touch from Gartien as it is designed by Penang based artist Ms Li Jynn.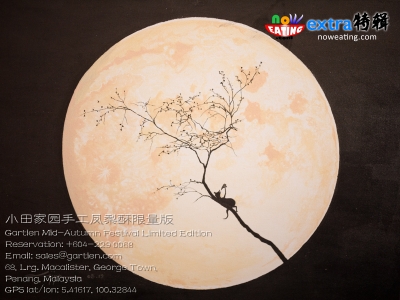 The new art consists of a civet cat 灵猫 laying freely on a branch of a plum tree enjoying fruits with a big full moon behind. Penang local artist, Li Jynn, speaks of this carefee life of the civet cat through her art, and together with Gartien wishes to spread the message of living together in harmony with all creatures that share mother earth with us.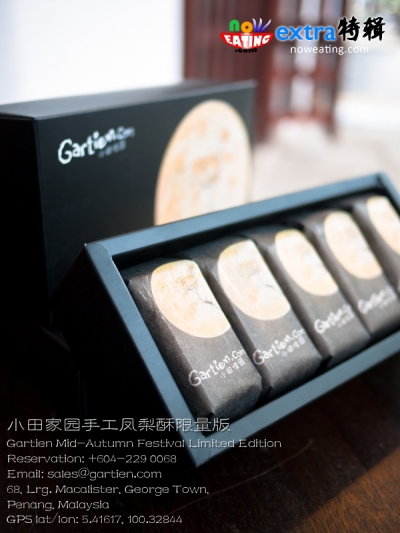 From the intricate design of the beautiful new packaging, Gartien Pineapple Cakes will definitely be more than a favourite delicacy this season, but also the perfect gift for your love ones as well.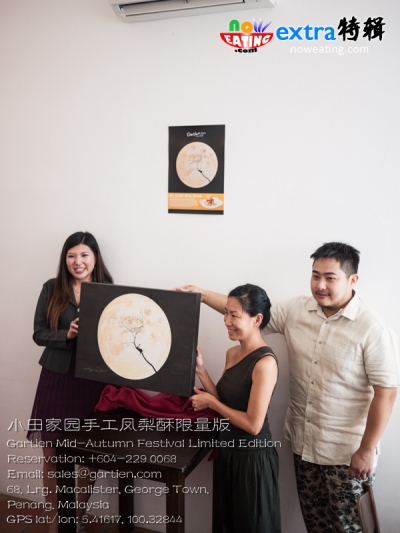 Gartien was founded in Penang by a young chap who came up with his own recipe for the pineapple cake using the freshest local pineapples and the best ingredients for the shortbread pastry. Everything in each cake is made from scratch, from the filling to the crust. All ingredient used to make this "little piece of Penang" are natural and without any added preservatives.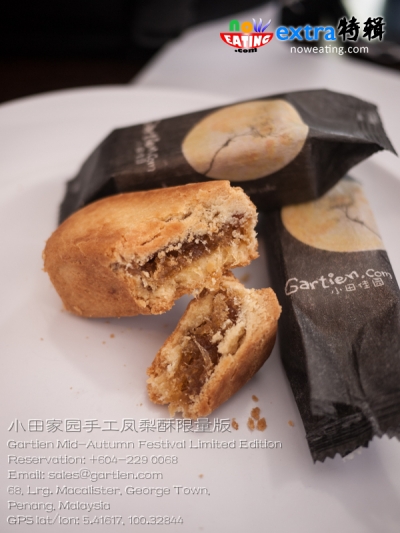 Gartien Mid-Autumn Festival Limited Edition is priced at RM38 per box (10 pieces). Please call +604-229 0068 for reservation. You may also grab a box at Gartien retail shop located at Lorong Macalister, Penang.