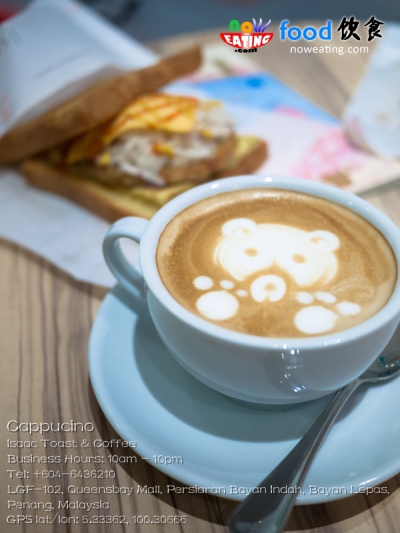 Update: This cafe is permanently closed.
Located at lower ground floor of Queensbay Mall is a newly opened Isaac Toast & Coffee from South Korea. As the name applied, they serve toast with patty of your choice and infused with imported sweet Isaac Sauce which you won't find in any other sandwich cafe. It is best accompany with a cup of coffee.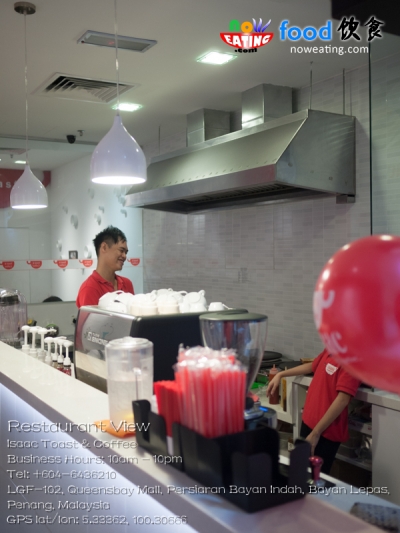 Isaac's staff is always outrageously happy. They certainly stay true to the Isaac mission: "We're happy to make you happy!" that's why Isaac Toast & Coffee slogan is "The Happiness Together". A lot of western or local say it is sandwich but Korean say TOAST. It is a "Korean Sandwich" who founded by a Korean woman.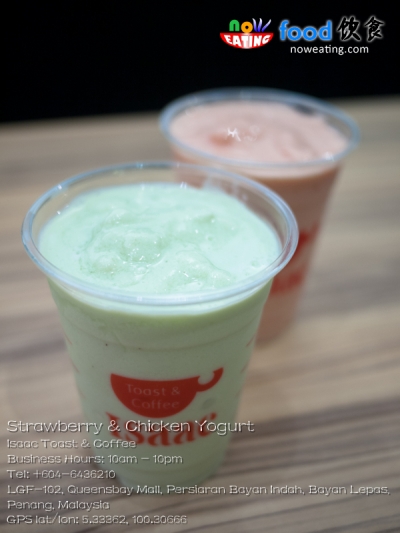 Isaac Co., Ltd, private entrepreneurship started in year 1995, franchise business in 2003, and corporation established in 2004, with hundreds of franchise shop nationwide in South Korea, and also in the United States, Philippines, India, China, Australia and now in Malaysia. Survey conducted by Research Korea has ranked Isaac Toast with Brand Awareness at 5th place (Lotteria, McDonalds, Burger King, KFC, Isaac toast), Customer Satisfaction at 1st place (Isaac Toast, Burger King, KFC, McDonald's, Lotteria).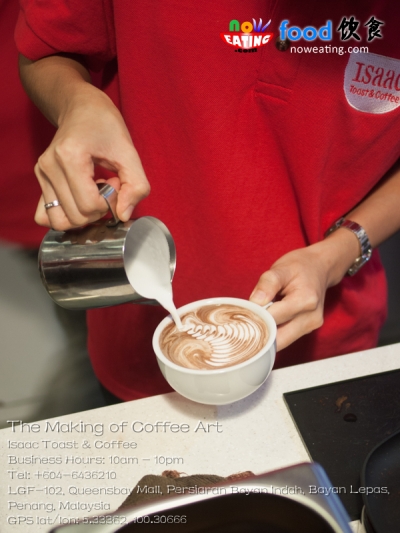 Since private entrepreneurship in year 1995, Isaac has grown and specialized in "Isaac Sauce" produced in its own factory with JIT production system and supply to franchise shops. Three Distribution Center has established and fully equipped for fast distribution services to every single franchise shop nationwide in South Korea and also oversea's outlet.
They also own a coffee roasting factory and coffee bean roaster barista with professional master certification in roasting fresh coffee beans, ensuring reliable supply to franchise shops, attain economic scale with proper distribution to franchise shops, to achieve mutual profit, pursuing "win-win" system. As the first outlet of Isaac Toast & Coffee in Malaysia, all the important ingredients & equipment are imported direct from South Korea.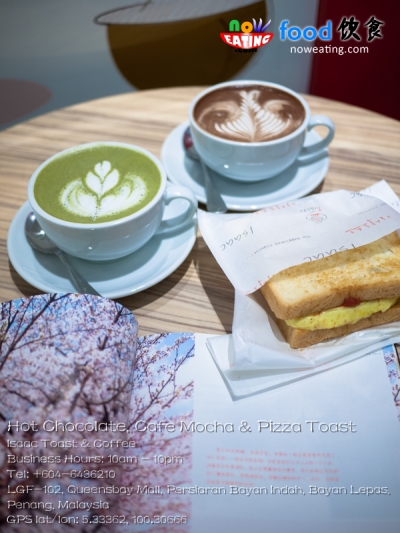 The history of Isaac start from 1995 which was a winter season that time, an old Korean woman name Kim Ha Kyeong opened a tiny sandwich stall to make ends meet when her husband was diagnosed with a severe health condition. This tiny stall just locates in front of Chong-Ju University in South Korea but very soon her business run down due to appear a lot of competitors nearby. Therefore, she keep develop her own sauce with a lot of experiment and finally "Isaac Sauce" is develop by Ms. Kim. After having the magical "Isaac Sauce", she starting to expand her business. A couple of absurd cases happened when Ms. Kim decided to expand and operate in a shop lot. Shop owner rented out the shop to her by putting himself as guarantor. Bank loaned money to her while her bank account was minus because the bank manager witnessed customers willing to wait one hour just for a toast. But after 5 years, Ms. Kim stopped the business; the reason was utterly simple, her husband returned from hospital in good health.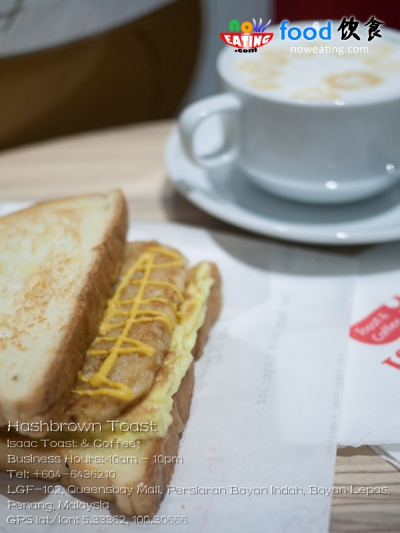 It was a day in summer of 2003, the couple could not put themselves into sleep through the night. In daytime, they met a middle-aged man who was selling milk and groceries on the floor at one of the corner of their living area. He was in a pitiful state because the scotching hot weather had made the lady passed out when they were trying to sell milk and then has been taken to hospital. "Should we help them? If they start business like we did, they would be able to rise again, wouldn't they?" Ms. Kim and her husband acted on their thought. The shop lot that rented in front of Daejeon Hannam University which includes the interior, kitchen equipment, all the accessories, etc. which all cost USD70,000, was supplied by Ms. Kim to the middle-aged couple.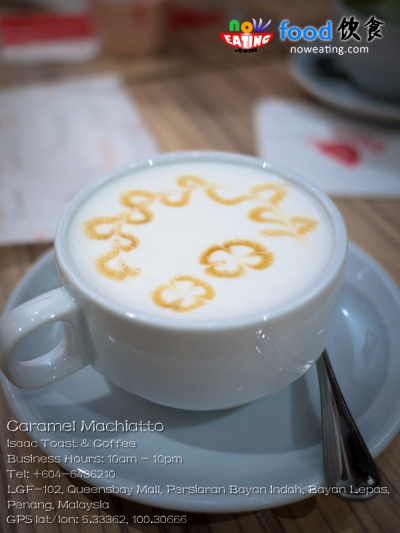 Therefore, on July 2003, the first Isaac Toast shop was then born, running business by a middle-aged couple but fully support by Ms. Kim and her husband. And this dramatically touching story has fulfilled slogan of 'the happiness together' started spreading to all people in need from then on. Now, there are more than 900 of Isaac Toast & Coffee outlets spreading all over South Korea and also worldwide and the outlet figure still continuous growth.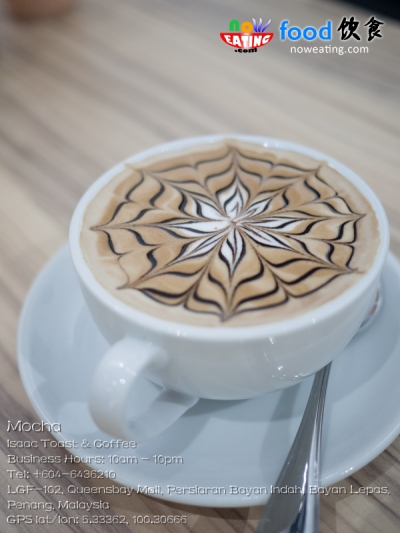 Isaac Toast & Coffee operate with great efforts based on honesty and sincerity. They provide fresh ingredient and also strict with the quality control on ingredient using. As the first outlet in Malaysia, they have the same practice with South Korea's outlet in which the toast is prepared based on customer order. They are unlike any other fast food chain store in which their food is pre-pack and ready to serve anytime. Customer will feel the warmness and sincerity from every single toast that they serve.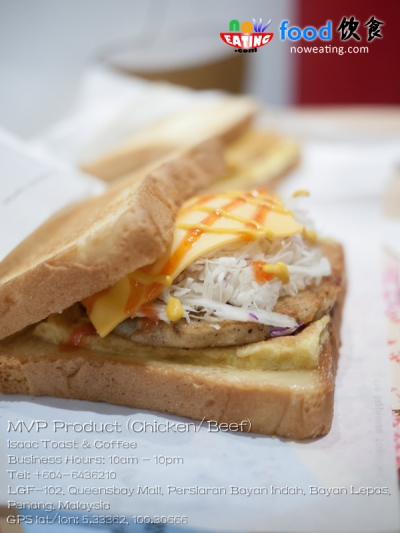 Out of nine types of toasts, the one I liked most is MVP Toast (RM9.90). MVP stands for Meat Vegetable Product. It is like a burger with bun replaced with toast. The patty tasted like the one in Ramly burger, except this one is made of 99% meat and of course, prepared in more hygienic environment.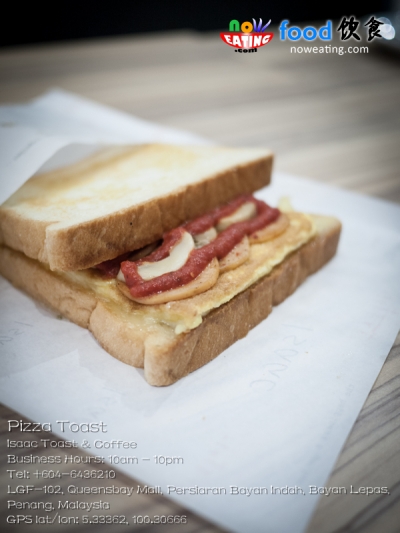 Pizza lover? Try their Pizza Toast (RM7.90).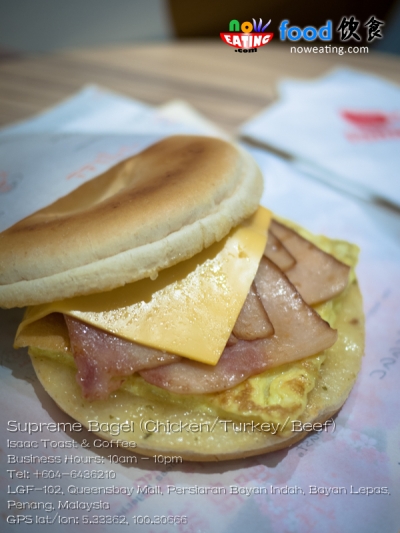 Not a fan of normal sandwich? No problem. Try their new bagel series, such as Supreme Bagel (RM9.90) consisting of chicken/turkey/beef bacon. Bagels are custom-made locally.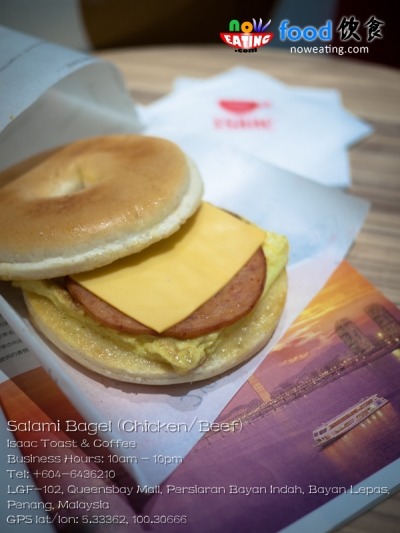 Another type of bagel is Salami Bagel (Chicken/Beef) (RM8.90). Basically the different between Supreme and Salami is that one is bacon, one is air-dried ham.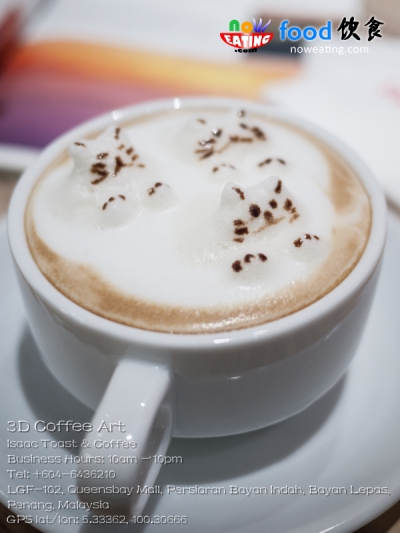 Last but not least, their coffee has nice latte art. This 3D art is made upon request and is depended on staff availability.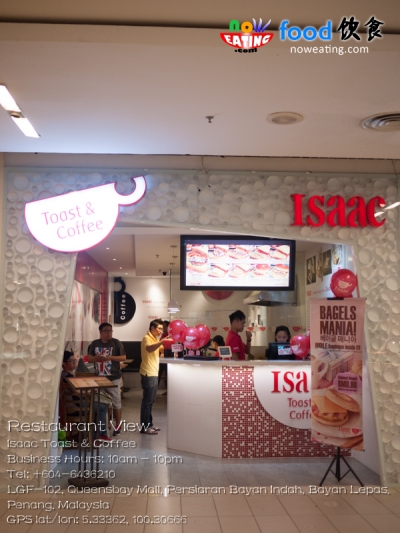 Originated from South Korea, Isaac Toast and Coffee in Queensbay Mall is the first outlet in Malaysia. The use of unique and imported Isaac Sauce enhances the taste of already-perfect toast (and bagel). Open from 10am until 10pm, do pay this sandwich shop a visit.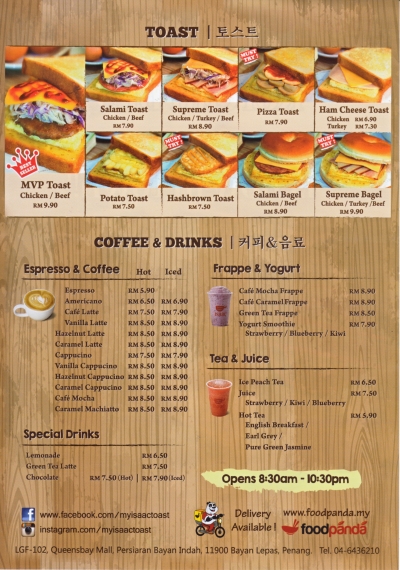 | | |
| --- | --- |
| Place Name: | Isaac Toast & Coffee |
| Cuisine: | Korean |
| Address: | LGF-102, Queensbay Mall, Persiaran Bayan Indah, Bayan Lepas, 11900, Penang, Malaysia |
| Tel: | +604-6436210 |
| Working Hour: | 10am - 10pm |
| Last Visit: | 20130915 |