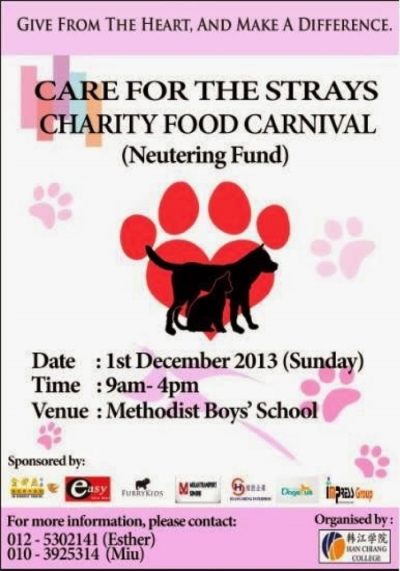 Han Chiang College is organizing a charity event to raise funds for our Furkids!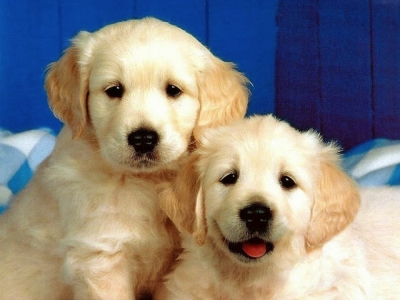 This will be helping Save Our Strays (S.O.S) Penang to raise funds for neutering program and also giving supports to some independent shelters and feeders.
This is a Food Carnival, so beside food stalls; there are also some fun games and other activities such as Walkie Doggie, Children Got Talent & Photography Competition for every participant. The event will be held in Methodist Boys' School of Penang on 1-Dec-2013 (Sunday) 9am – 4pm.
Coupons are available for sale; it will be RM10.00 per coupon and RM50.00 per book of coupons.
You may contact JJ Jason directly @ 017-582 0253 or purchase coupons from SOS clinic, kindly call @ 012-784 8038 and ask for direction. Alternatively, you may refer to Google Map below. Both SOS Clinic and Methodist Boy School are close to each other.