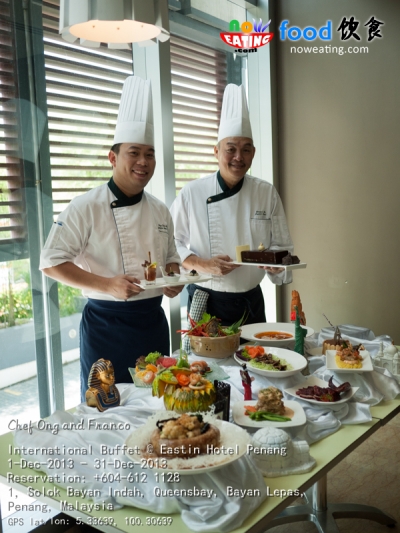 In conjunction with December promotion, Eastin Hotel Penang is pleased to offer you a variety of international flavors. Come and savour their exquisite international specialties that will tantalize your taste buds.
Among the distinctive delicacies to look for are:
Appertizers and soup 开胃菜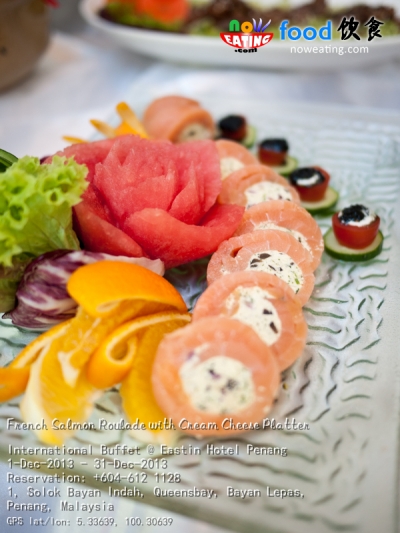 Roulade de Saumon au Fromage Creme (French Salmon Roulade with Cream Cheese Platter) 法式鲑鱼肉卷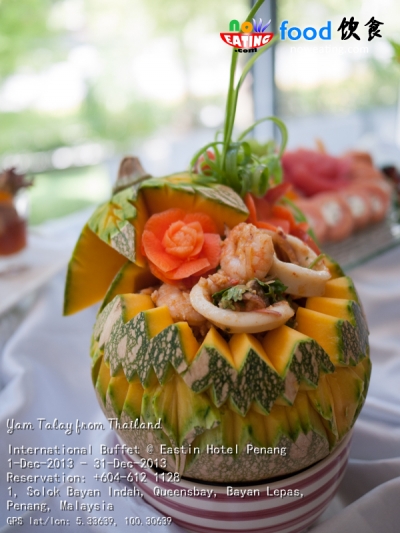 Yam Talay from Thailand 海鲜冬荫汤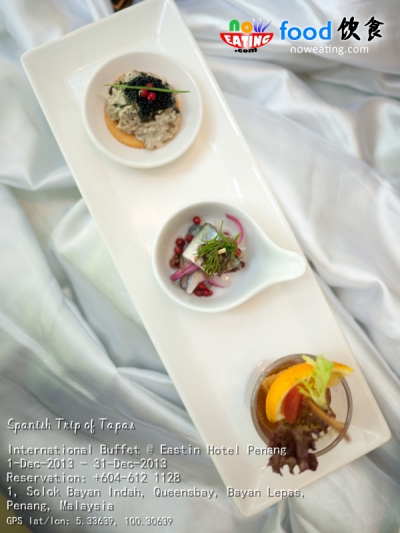 Spanish Trip of Tapas 西班牙小吃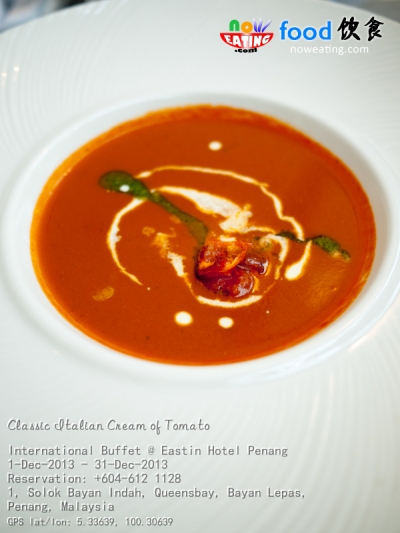 Classic Italian Cream of Tomato 意式番茄汤
Main Course 主菜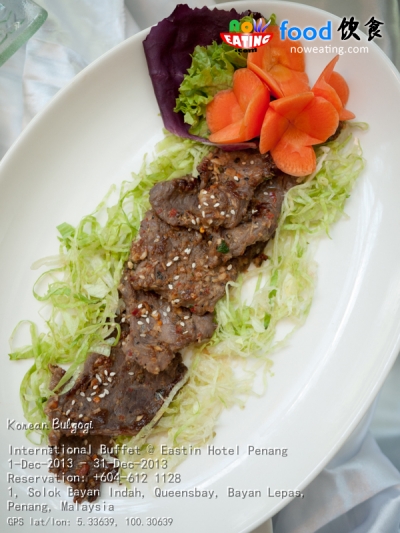 Korean Bulgogi 韩国烤肉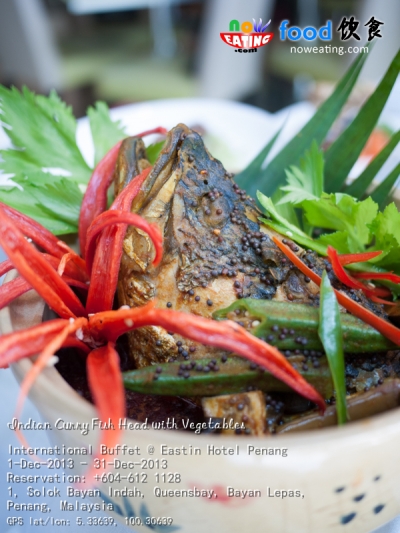 Indian Curry Fish Head with Vegetables 印度咖哩鱼头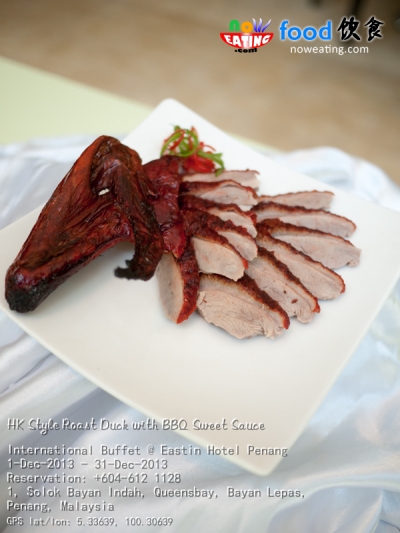 Hong Kong Style Roast Duck with BBQ Sweet Sauce 港式烤鸭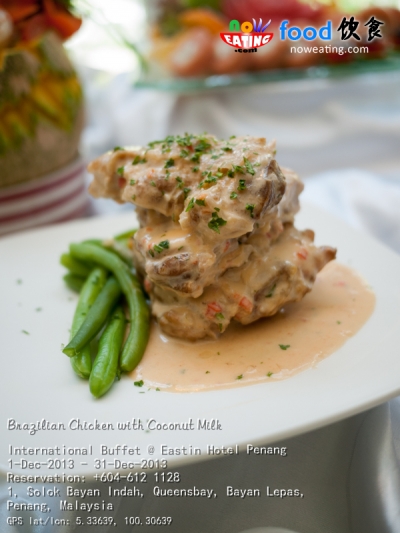 Brazilian Chicken with Coconut Milk -Frango 巴西椰奶鸡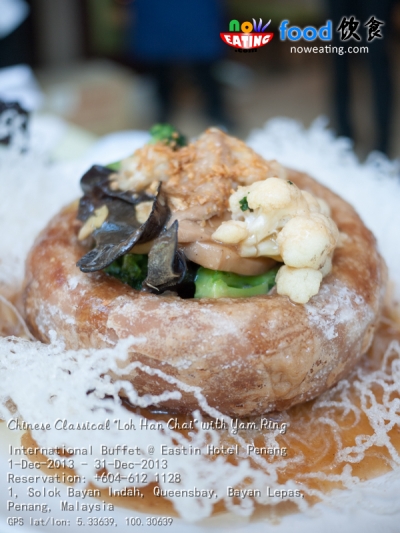 Chinese Classical "Loh Han Chai" with Yam Ring 玉环罗汉斋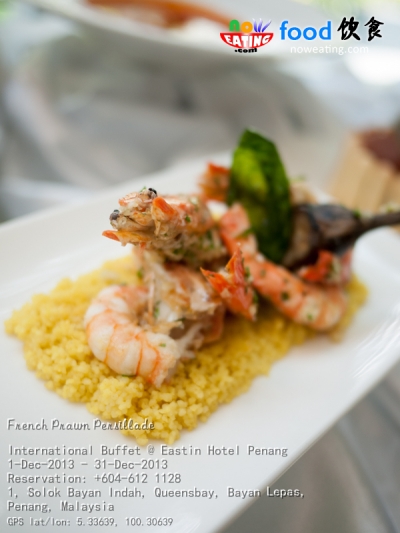 French Prawn Persillade 法式香菜虾
Desserts 甜点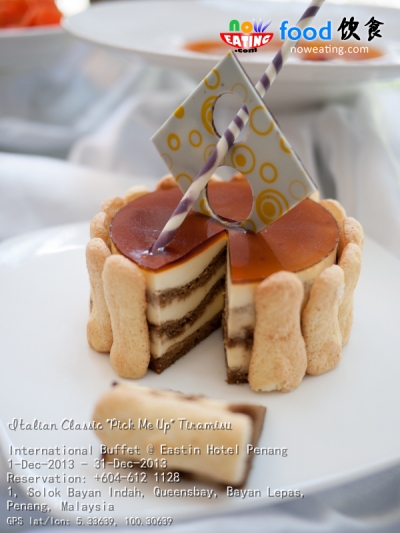 Italian Classic "Pick Me Up" Tiramisu 提拉米苏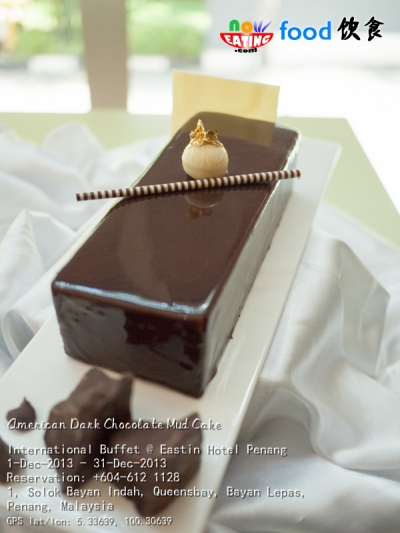 American Dark Chocolate Mud Cake 黑巧克力泥蛋糕
International Flavors is available during lunch, hi-tea and dinner at Swez Brasserie from 1-31 December 2013.
Lunch: Monday-Friday (except 25-Dec-2013)
12.00pm-2.30pm
RM48++ (adult) RM24++ (child)
Hi-Tea: Saturday and Sunday (including 25-Dec-2013)
12.00pm-3.00pm
RM55++ (adult) RM28++ (child)
Semi Buffet Dinner: Sunday-Thursday (except 24 & 25-Dec-2013)
6.30pm-10.00pm
From RM48++ per person
December Credit Card Promotions
MAYBANKARD, Standard Chartered Bank, OCBC Bank, CIMB Bank and Citibank card members, guests can enjoy 15% discount for International Flavors Semi Buffet Dinner (Monday to Thursday) and Weekend Buffet Dinner (Friday & Saturday) from 6.30pm-10.00pm.
For inquiries or reservation, please call Eastin Hotel Penang, Swez Brasserie at: +604-612 1128.