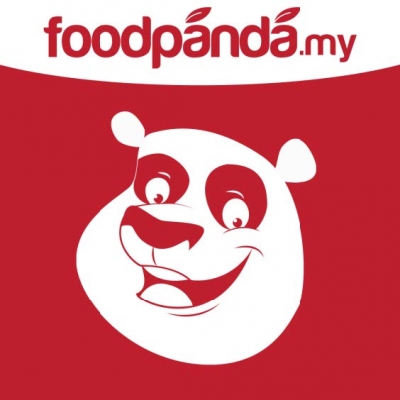 Apps: http://www.foodpanda.my/contents/apps
Hungry? Foodpanda Food Delivery & Takeout app is the fastest way to order food. 
With just a few taps, you can quickly order from 350+ restaurants and counting. Get access to the widest variety of food from the largest selection of restaurants. Instantly order almost anything including Indian, Chinese, Sushi, Pizza or Burger from their free App. Ordering through Foodpanda guarantees an affordable, speedy and delicious food delivery. Save time and money thanks to specific features and exclusive discounts and promotions.
Order food in simple steps from the #1 Food App: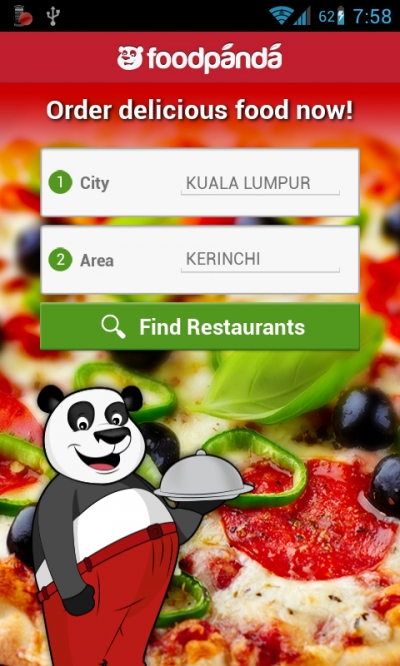 1. Enter your location or let your phone locate you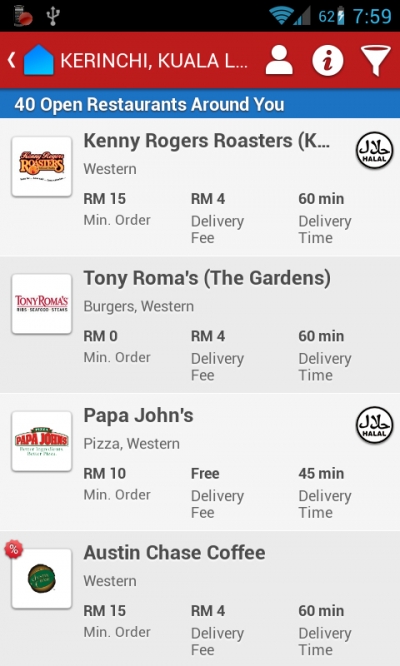 2. Select any restaurant you like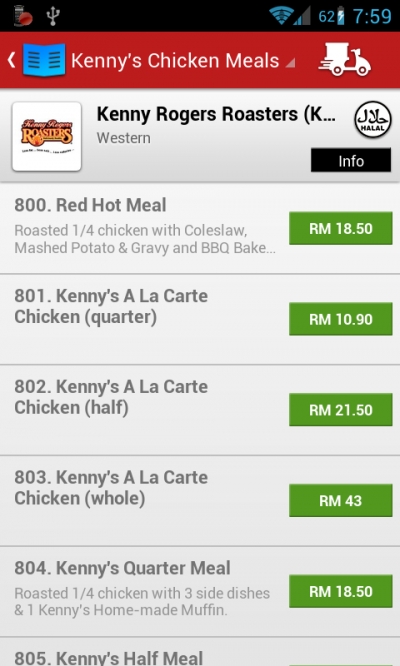 3. Browse the menu to choose your meal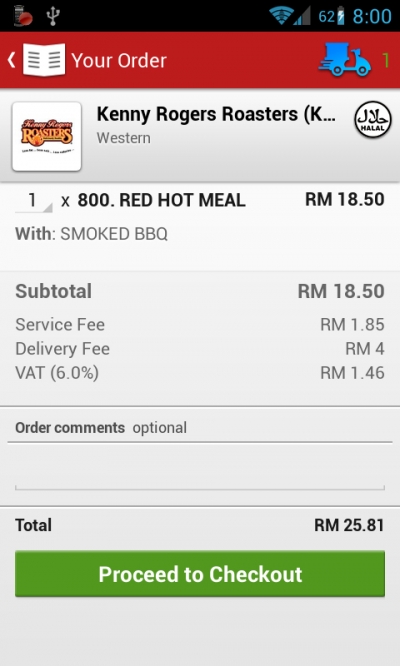 4. Place your order and…
… leave the rest to Foodpanda 
After you've placed your order Foodpanda will send you a text message regarding the status of your delivery. You can pay just like in the restaurant, upon food delivery. Tap, select and enjoy your tasty meal with Foodpanda, your one-stop food delivery service.
Foodpanda Free App Features: 
* Fast and convenient ordering from 350+ restaurants
* View menus, categories and deals of restaurants that deliver to you
* Save money by using Foodpanda exclusive deals
* Customize your meal with sauces and toppings – just like in a restaurant
* Simple and safe, pay on delivery
* Save several addresses (home, work, etc.) to order food even faster
* The app remembers your previous orders so you can reorder your favorite meal with just one tap
Prefer to use your computer? Please visit http://www.foodpanda.my/. And stay tuned, Foodpanda will introduce more exciting new features soon! 
Foodpanda – the no. 1 online food delivery service in 20+ countries!