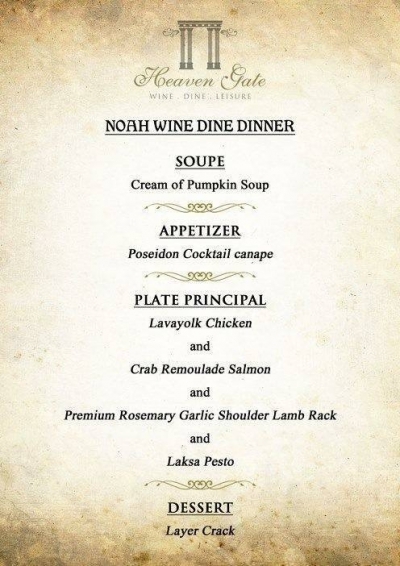 Previously, we introduced Heaven Gate's new ala-carte dinner menu. Today, we introduce their special menu – Noah Wine Dine Dinner which requires reservation in advance and a minimum of 10 persons with price starting from RM138++. Let's see what's so special about this menu.
If you used to attend Chinese wedding dinners, you should be very familiar with the 7-course meals (in which the dinner usually started with a cold platter and ended with a dessert. All in shared plate.). Noah Wine Dine Dinner basically is a 7-course Western meals. Each guest will be served with his/her own plate of appetiser, main course, and dessert. Two types of pricing available:
RM138++ per pax. Each guest will be served with a glass of house wine (usually red wine), or
RM188++ per pax with wine pairing.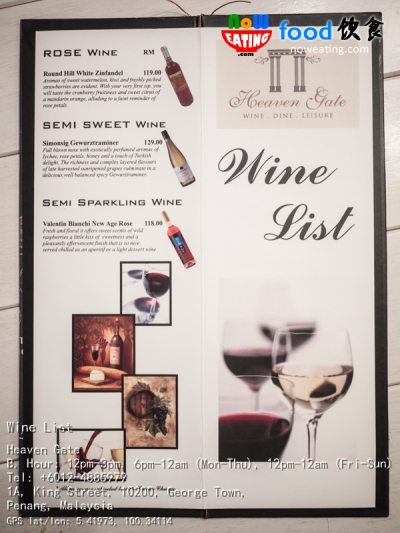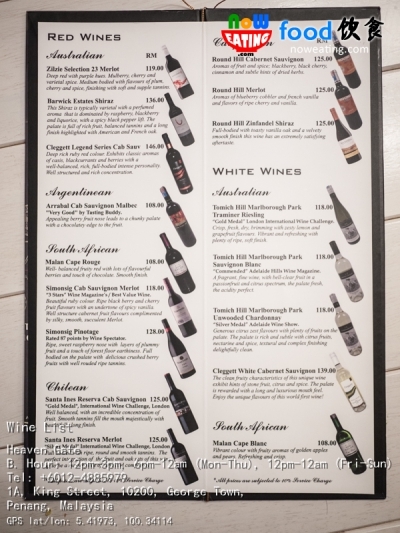 For wine pairing course meal,  total of 4 bottles of wines with different level of sweetness will be served. For wine lovers, you can pick your own wines from the wine menu. Alternatively, the host will recommend some wines for you. Best of all, you can bring back home whole bottle of wine if there is any wine remaining. They do not keep opened wine due to freshness issue.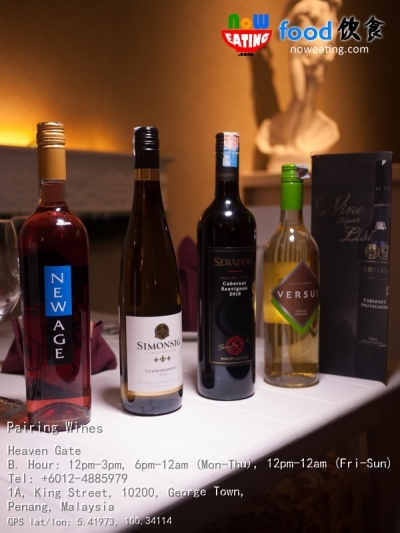 It was a valuable dinner for me as I learned something on wine pairing, such as sweet wine should go for appetiser and desserts, whereas red wine should go for red meat. The host is very knowledgeable in selecting wines for us.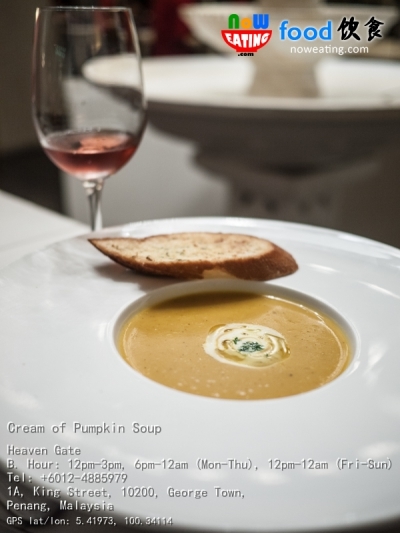 Our meal started with the soup  – Cream of Pumpkin Soup. Thick and sweet with a pinch of paprika taste.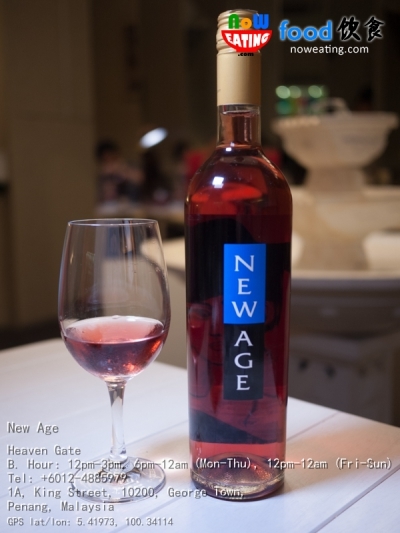 It was paired with New Age sparkling rose wine from Argentina – a sweet wine suitable as a starter.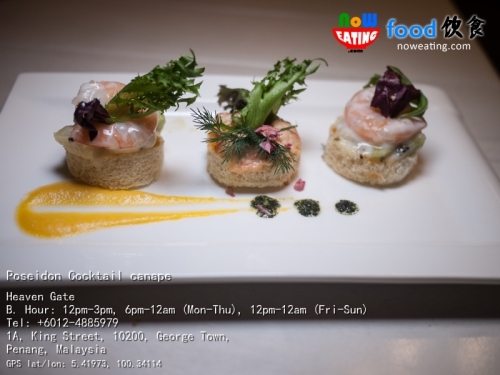 We were then served with second appetiser – the  Poseidon Cocktail canape. "canape" is a small piece of bread or pastry with a savoury topping, often served with drinks at a reception or formal party. Poseidon Cocktail canape is made of peeled fresh prawn, kiwi, orange, pineapple, lemon, and ginger flower.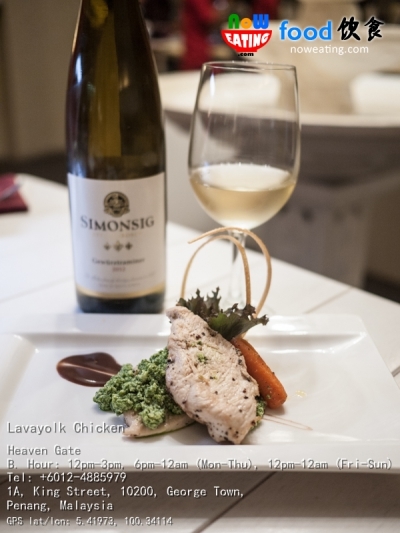 We were then moved to first main course – the Lavayolk Chicken. The selling point here is its basil "scramble egg" which is best consumed together with the chicken breast. At the same time, we changed our wine into Simonsig from South Africa. Simonsig is a fruit wine and if you taste carefully, the wine tasted a bit like Lychee toward the end. Sweetness wise, it is between New Age and common red wine and thus very suitable for white meat such as chicken or salmon.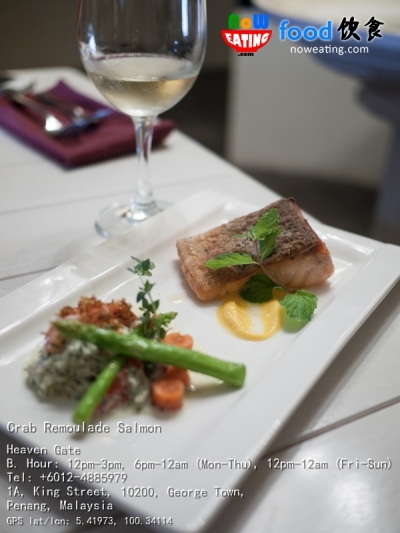 Speaking of salmon, here comes Crab Remoulade Salmon. Remoulade is a salad or seafood dressing (in this case, crab) made with hard-boiled egg yolks, oil, and vinegar, and flavoured with mustard, capers, and herbs. A proper way to consume it is to cut a small piece of salmon, topped with some Crab Remoulade, and put into your mouth.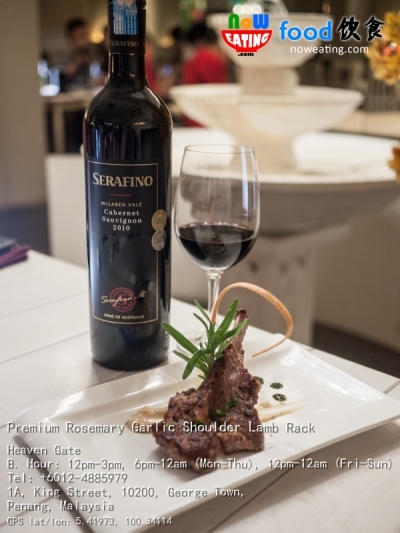 Here comes the main wine of the night – Serafino Cabernet Sauvignon from Australia. As explained in official website – a beautiful full flavoured wine bursting with brooding dark fruits including mulberry and blackberry. These fruits are complemented with fine grain cigar box oak. The palate finishes long, rich and powerful with a classic varietal Cabernet Sauvignon finish (Cabernet Sauvignon = a variety of black wine grape from the Bordeaux area of France, now grown throughout the world). It is the "heaviest" wine among others but still very smooth when consumed. It is best paired with red meat such as this Premium Rosemary Garlic Shoulder Lamb Rack, which is cooked to medium raw and comes with Belgium mayonnaise.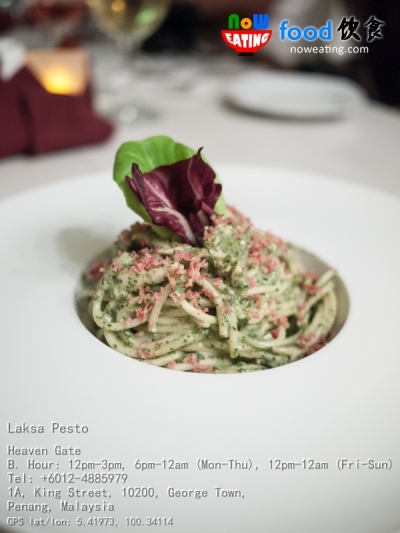 Our main course ended with Laksa Pesto, which was mentioned in our previous post.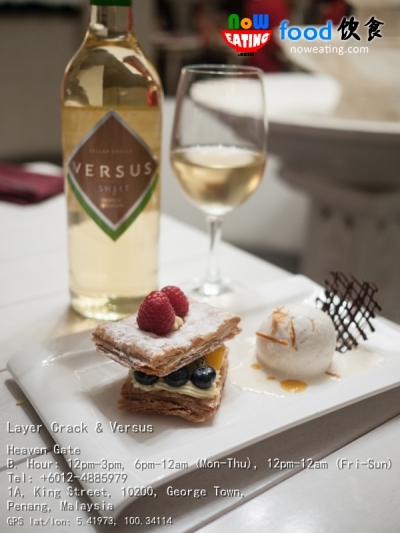 To end our evening, we were served with Versus sweet wine – a very easy drinking sweet white blend with low alcohol and lots of ripe apple peach and other muscat fruit flavours for a crisp clean finish. The dessert is homemade Layer Crack.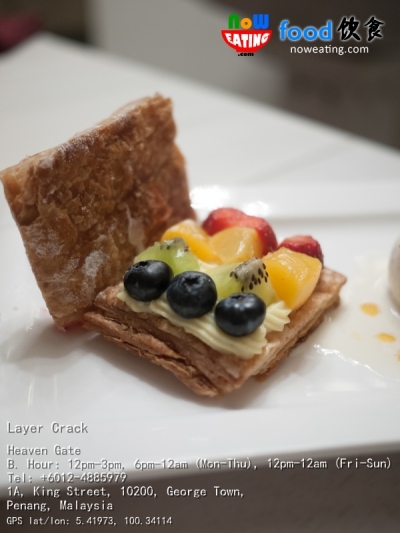 Layer Crack is made of crispy puff with fruits inside, such as blueberry, kiwi, peach, and strawberry. Best enjoyed with their homemade vanilla ice cream.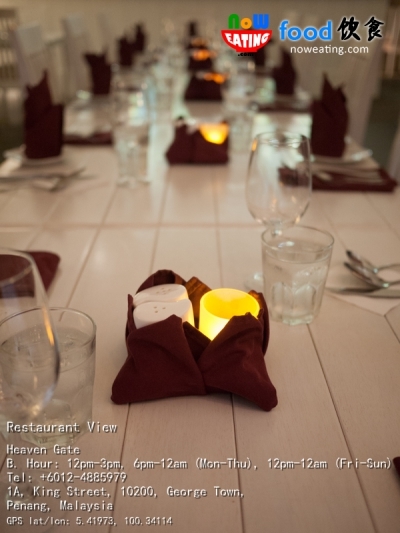 Noah Wine Dinner is a new dining concept in which 7-course Western meal is served individually with wine pairing option in a romantic and cozy environment. Thanks to the careful wine selection by experienced staffs, even newbie like me will start look for the same wine when shopping in hypermarket.  For reservation and more information, please call +6012-4885979.
| | |
| --- | --- |
| Place Name: | Heaven Gate |
| Cuisine: | Western |
| Address: | 1A, King Street, George Town, 10200, Penang, Malaysia |
| Tel: | +6012-4885979 |
| Email: | [email protected] |
| Working Hour: | 12pm - 3pm, 6pm-12pm (Mon-Thu), 12pm - 12am (Fri-Sun) |
| Tax: | 10% Service Tax |
| Last Visit: | 20131013 |