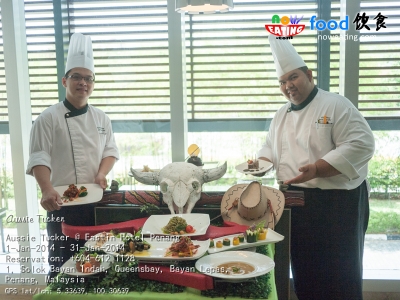 In conjunction with January promotion, Eastin Hotel Penang is pleased to present a variety of sumptuous Australian delicacies to excite your taste buds. You don't have to go all the way down under, just come over to Eastin Hotel Penang.
Among the sumptuous dishes to look out are:
Appertizers and soup 开胃菜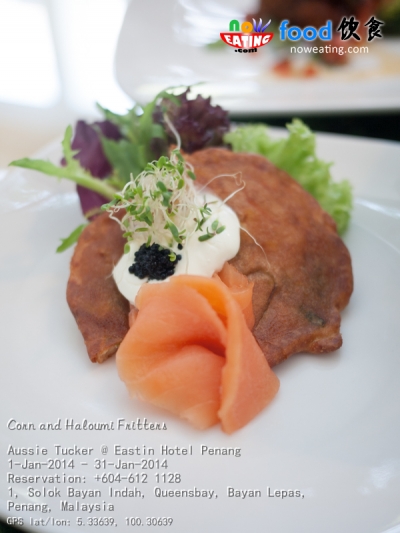 Corn and Haloumi Fritters 酥炸奶酪玉米粒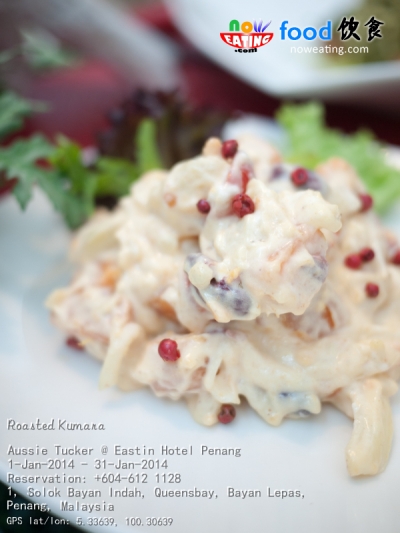 Roasted Kumara 烘烤红蕃薯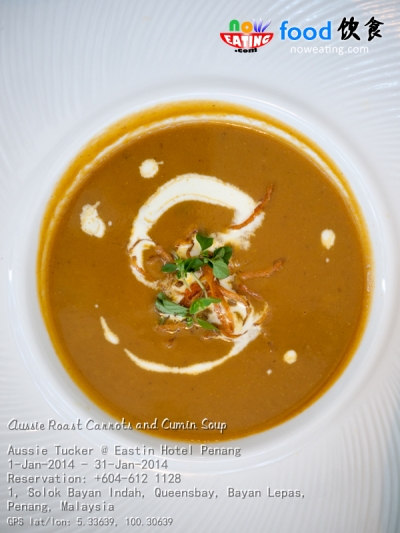 Aussie Roast Carrots and Cumin Soup 澳式烤胡萝卜和小茴香汤
Main Course 主菜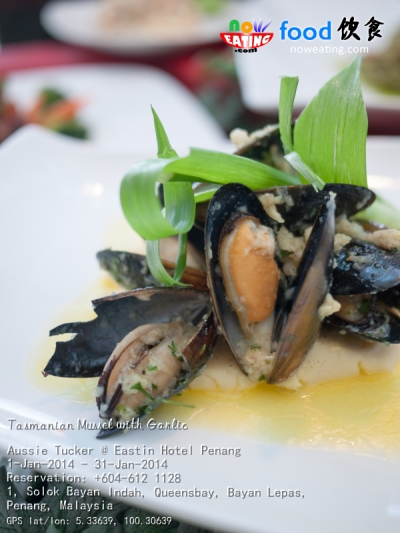 Tasmanian Mussel with Garlic 蒜味塔斯马尼亚青口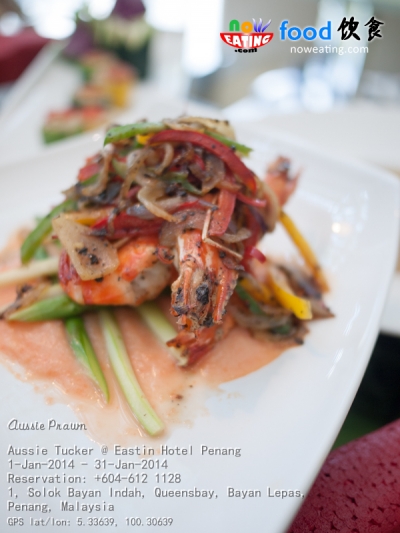 Aussie Prawn 澳式大虾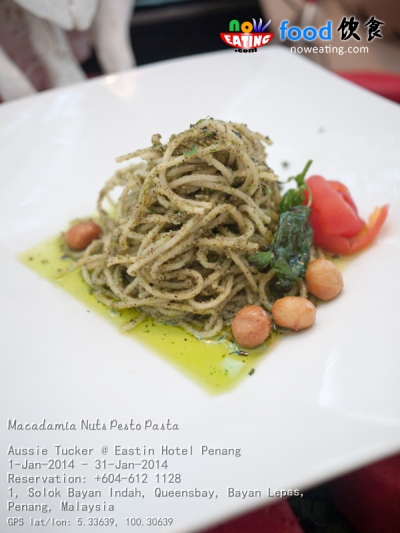 Macadamia Nuts Pesto Pasta 澳式坚果香草酱面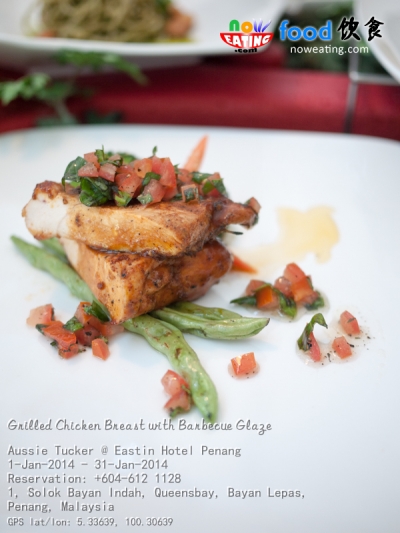 Grilled Chicken Breast with Barbecue Glaze 澳式烧烤鸡胸肉
Desserts 甜品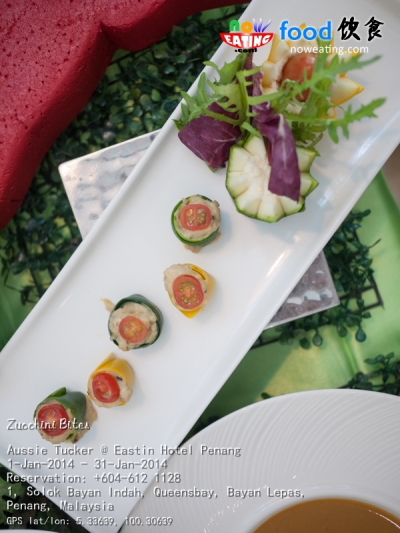 Zucchini Bites 酥炸夏黄瓜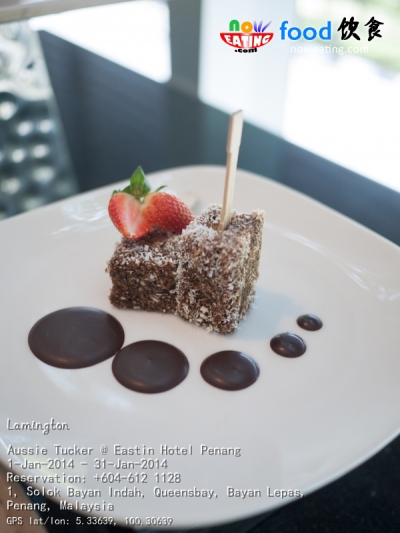 Lamington 澳式传统拉明顿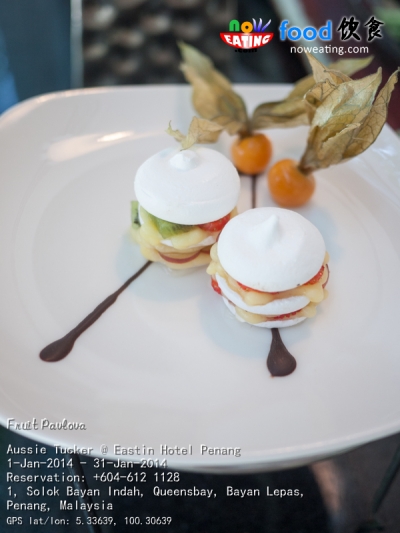 Fruits Pavlova 鲜果蛋白馅饼
Overall, I like their Corn and Haloumi Fritters the most as it comes with raw salmon which is best consumed with Haloumi provided. It will be available at special counter during buffet lunch. Macadamia Nuts Pesto Pasta which reminded me of basil pasta tasted good as well.
Aussie Tucker is available during lunch, hi-tea and dinner at Swez Brasserie from 1-31 January 2014:
Lunch: Monday-Friday (except 31-Jan-2014)
12.00pm-2.30pm
RM50++ (adult) RM25++ (child)
Hi-Tea: Saturday and Sunday
12.00pm-4.00pm
RM68++ (adult) RM34++ (child)
Semi Buffet Dinner: Sunday-Thursday (except 31-Jan-2014)
6.30pm-10.00pm
From RM50++ per person
January Credit Card Promotions
MAYBANKARD, Standard Chartered Bank, CIMB Bank, Citibank and MasterCard Worldwide card members, guests can enjoy 15% discount for Semi Buffet Dinner (Monday to Thursday) and Weekend Buffet Dinner (Friday & Saturday) from 6.30pm-10.00pm.
For inquiries or reservation, please call Eastin Hotel Penang, Swez Brasserie at: +604-612 1128.