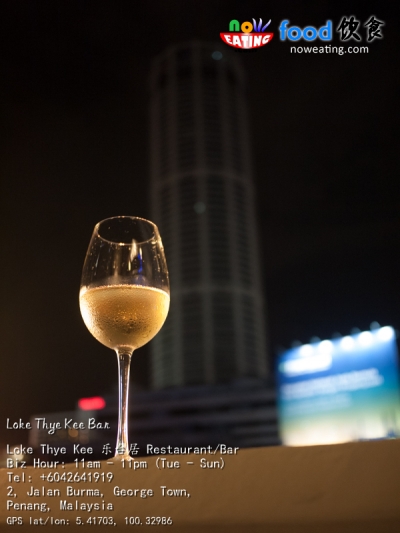 Where in the Penang island you can enjoy a glass of house wine in cozy open air and overlooking the tallest building in the island? It is nothing more than the oldest restaurant in Penang – Loke Thye Kee 乐台居.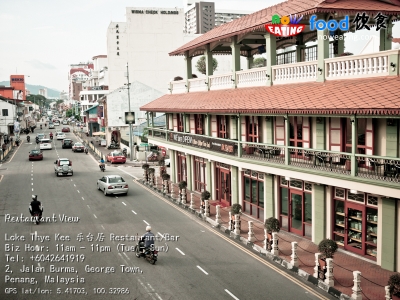 Loke Thye Kee (House of Happiness in Hainanese) should not be a stranger for those living in Penang island for decades. It is located right under the famous spider bridge near Komtar. The whole building looks like a great vessel guarding the entrance of Prangin River back in old time.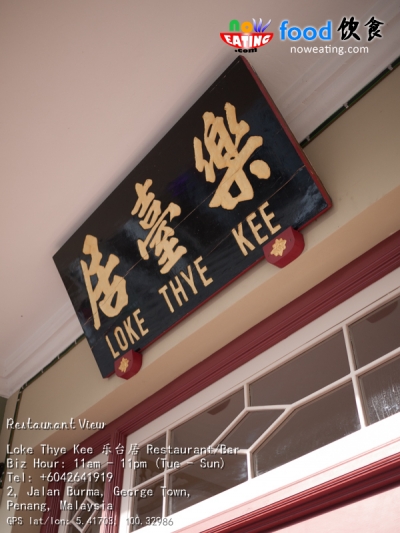 Back in year 1929, it was a restaurant serving Hainanese and Western cuisines such as Curry Kapitan, Choon Piah, and Chicken Chop. It is also known as the oldest restaurant in Penang. It was also a matchmaking place back in old time. In year 1996, the restaurant was sold to a land developer.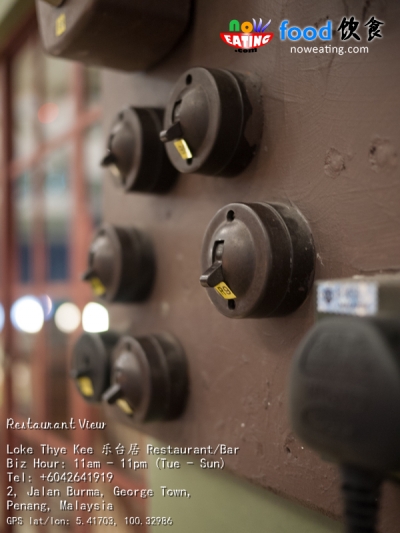 In year 2012, renovation begun. They preserved the building's original personality as much as possible. Taking the electricity for example, you can still see the good-old black flip-flop switches in the renovated building. They also preserved the good-old tiles, which looks like fish scales.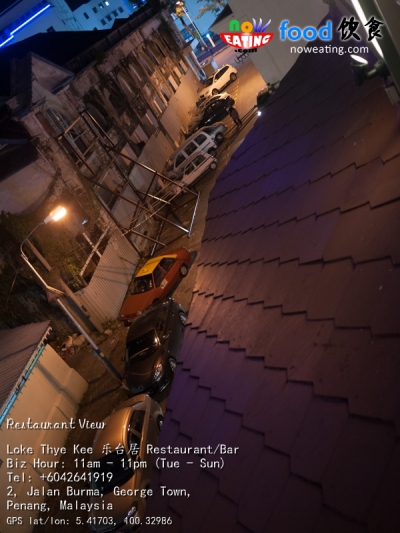 Parking-wise, you may park your car at the one way alley (Khoo Sian Ewe Road). To get there, once you entered Burma Road, keep to your right and turn right at the first junction. You will see a police station on your right. Before the police station, turn right again into the back of the alley. Right again and you can start park your car there.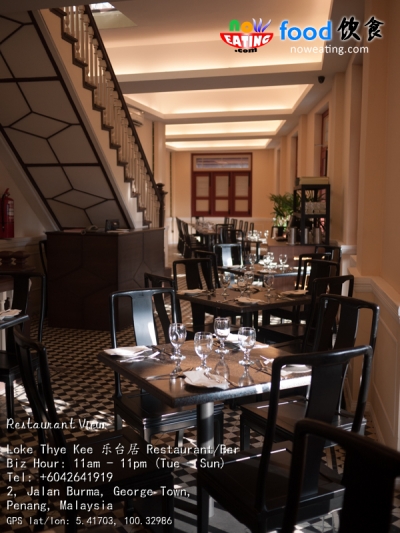 The building consists of 3 floors – the ground floor will be the kitchen and cafe (opening soon). The first floor is restaurant in which they serve ala-carte items and buffet. The rooftop is a bar in which you can enjoy a glass of beer/wine in open air, overseeing the Komtar building.
LOKE THYE KEE Restaurant – 1st Floor
Opening Hours: 11am – 11pm (Tuesdays – Sundays)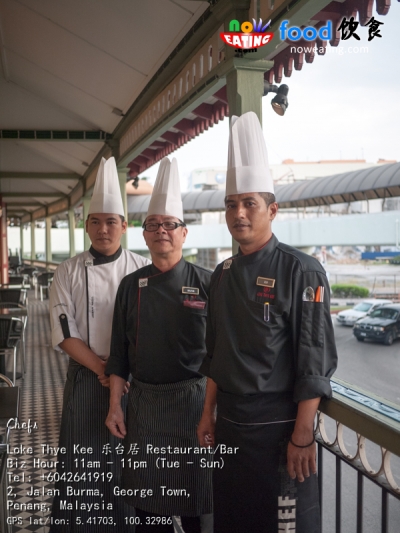 Loke Thye Kee Restaurant serves mainly Malaysian cuisine, prepared the traditional way by their very own Malaysian chefs. All dishes are pork-free and they are in the process of applying for 'Halal' certification.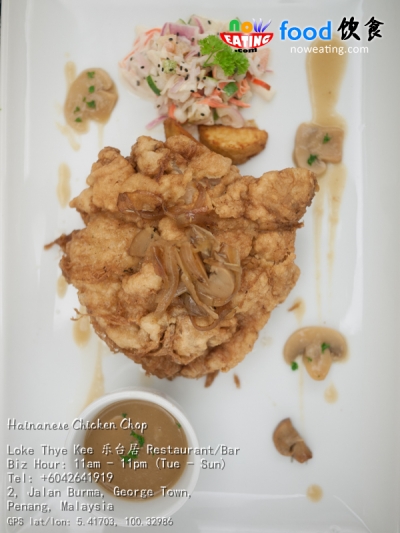 They have set menus for lunch and dinner offering signature Malaysian dishes from the different ethnic origins (Malay, Chinese, Indian), with a selection of Hainanese cuisine. Having said that, instead of Hainanese cuisine, the restaurant is now more focusing on Malaysia cuisine, in which Hainanese is part of it. Taste-wise, definitely it is much different compared to the old Loke Thye Kee due to change of ingredients and chefs as well.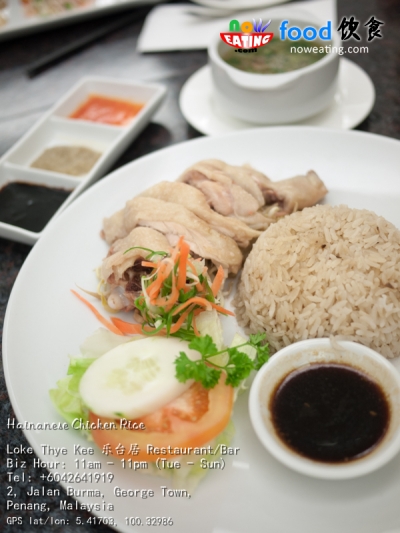 All dishes are prepared fresh daily. Guests can choose to dine within its cool, air-conditioned interiors or al-fresco on the balconies. Loke Thye Kee Restaurant will provide guests with a taste of Malaysia within nostalgic surroundings.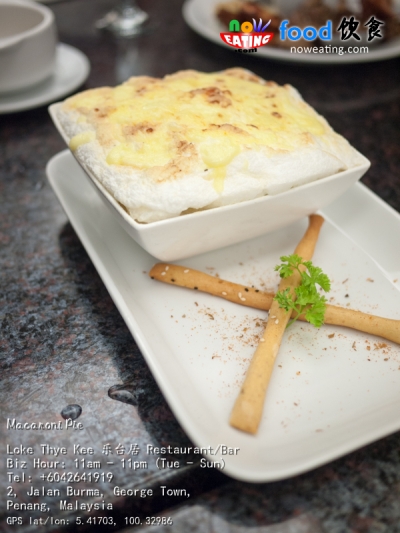 For old customers, in order not to have "food shock", Loke Thye Kee did try its best to keep some Hainanese dishes, including Hainanese Chicken Chop, Chicken Rice and Macaroni Pie.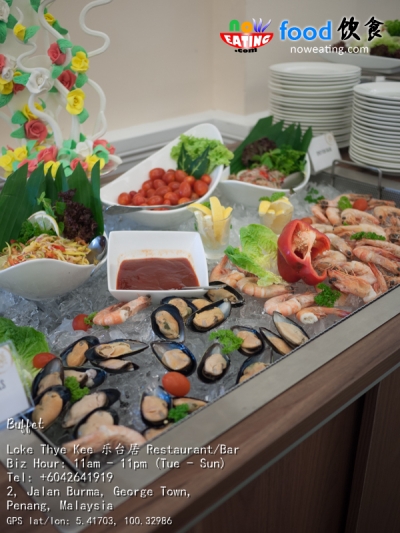 The restaurant also serves buffet during weekend. We were fortunate enough to try their Malaysian Buffet on one of the Saturday evenings. The price starts from RM60++ which is considered reasonable. A small seafood corner is available with fresh prawns and mussels.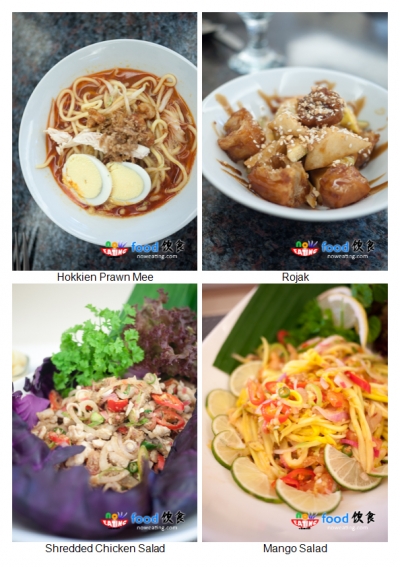 What I liked most are there salad (kerabu), which consists of mango, chicken, and fish. They were appetizing and spicy enough with added bird's eye chilies. Also available are Hokkien Prawn Mee and Rojak stalls in which the items are prepared on the spot by the crew.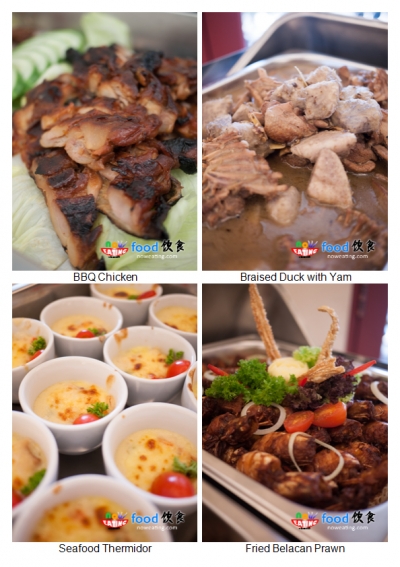 They have more than 10 tray items, such as BBQ chicken which is tender and best dipped with sweet sauce provided, braised duck with yam which is one of Hainanese cuisines, seafood thermidor, and fried belacan prawn.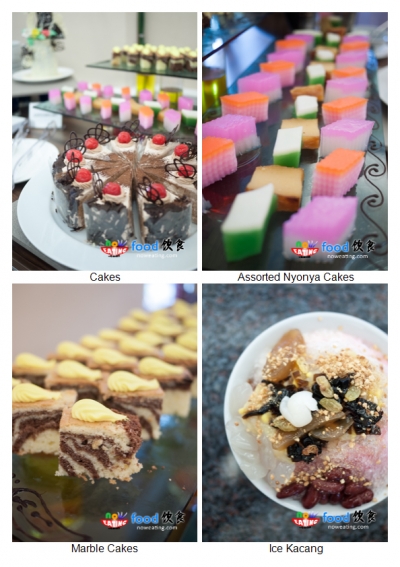 Not to be missed are ice kacang stall and dessert counters with assorted cakes and Nyonya kuih. Overall, there is still room of improvement especially on their food quality (e.g. some items best to be prepared on special counters instead of pre-cook in tray) but at the price of RM60++, there is really nothing much to complain.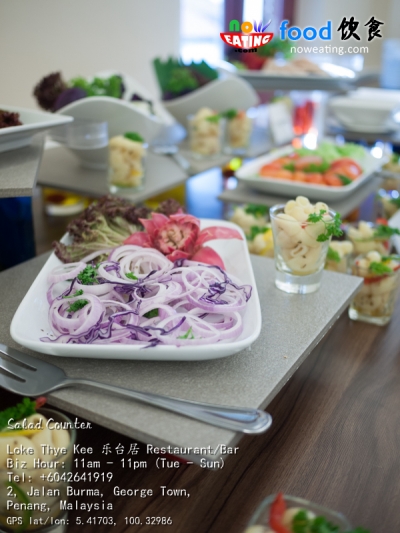 Saturday Malaysian Buffet @ RM60++ (adult)/RM30++ (child): 6.30pm-10.30pm
Sunday Buffet Brunch @ RM28++ (adult)/RM14++ (child): 11.00am-3.00pm
Ala Carte Menu/Set Lunch/Set Dinner: Tuesday-Sunday 11.00am-11.00pm (Last call 10.30pm)
Download their ala-carte menu below:
LOKE THYE KEE Bar – Roof Terrace
Opening Hours: 11am – 11pm (Tuesdays – Sundays)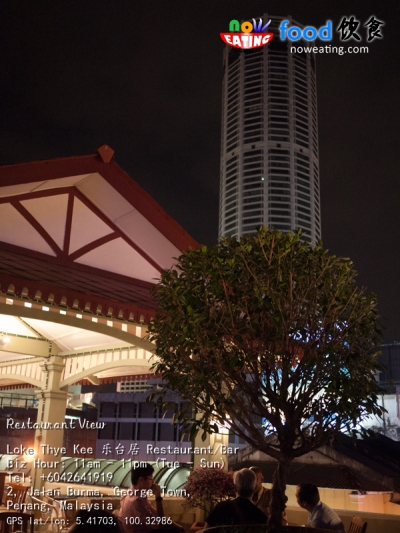 Loke Thye Kee Bar is located on the roof terrace, above the restaurant. The bar is simply a nice space to relax, chill and unwind with a 360º view over the rooftops of George Town. There is a selection of wines, beers with bar snacks and cakes available.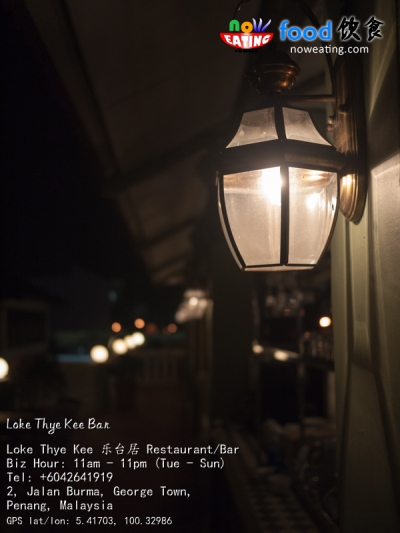 Loke Thye Kee Bar is an ideal space for drinks, both before and after dinner.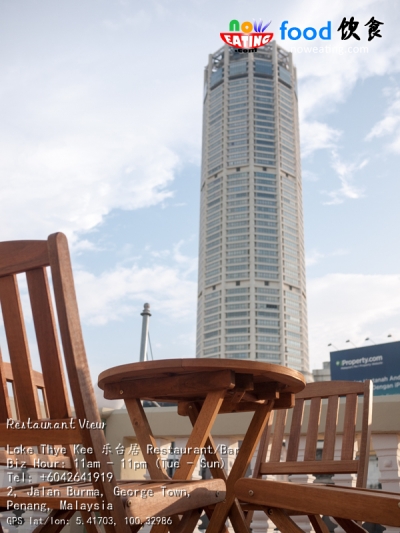 As a whole, whether you are looking for a glass of wine overlooking the busy street of Burma Road or just wish to have a proper meal, do pay the new iconic Loke Thye Kee 乐台居 a visit.
| | |
| --- | --- |
| Place Name: | Loke Thye Kee 乐台居 |
| Cuisine: | Western, Buffet |
| Address: | 2, Jalan Burma, George Town, 10050, Penang, Malaysia |
| Tel: | +6042641919 |
| Email: | [email protected] |
| Working Hour: | 11am - 11pm (Tuesdays - Sundays) |
| Tax: | 10% Service Tax, 6% Government Tax |
| Last Visit: | 20140104 |