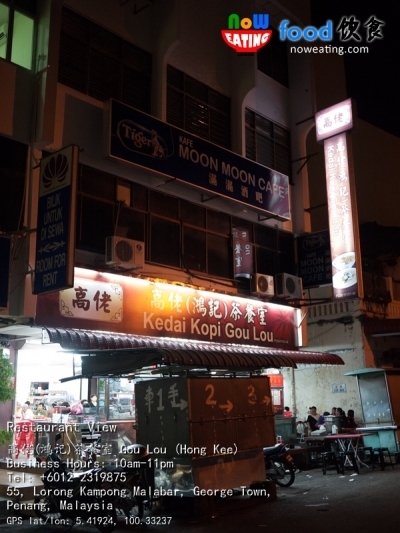 The restaurant which we are going to share with you today is a bit special. Not only it is new, it is also "old" at the same time. The restaurant is nothing more than the Gou Lou (Hong Kee) Coffee Shop 高佬 (鸿记) 茶餐室 at Jalan Kampong Malabar (日本新街), George Town, Penang, Malaysia.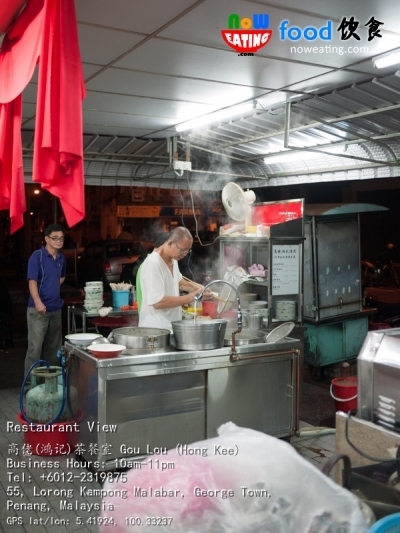 For some Penangites, when someone mentions "Gou Lou" , first thing comes into their mind is either Wan Tan Mee 云吞面 or Char Hor Fun 炒河粉. Yes! They were the famous stalls at Yi Garden Coffee Shop 怡园茶室 at Lorong Selamat. For some reasons, almost all hawkers in that coffee shop decided to move out and form their own coffee shop at Jalan Kampong Malabar.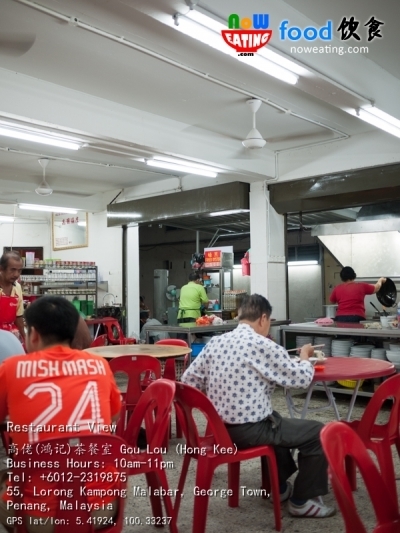 Yes, you will find the same person selling the same thing such as Char Hor Fun, Fried Oyster, and Pan Mee (famous with its Venison Noodle) at the new coffee shop. The new coffee shop also looks brighter.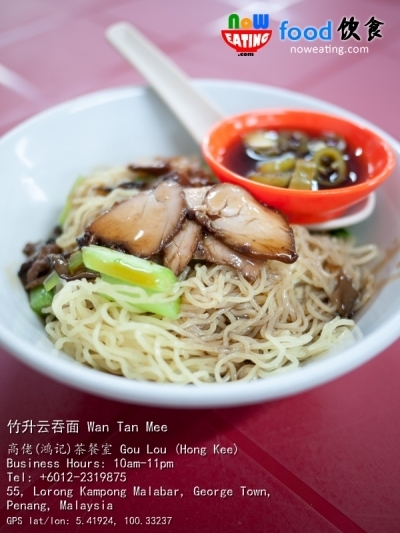 Gou Lou Wan Tan Mee is always at the top of our list. First is about its noodle. Gou Lou actually uses Jook-Sing noodle 竹升面 which is famous in Hong Kong, Macau, and Guangzhou. The egg noodle is pressed using bamboo in traditional way. The result? Extreme springy noodle.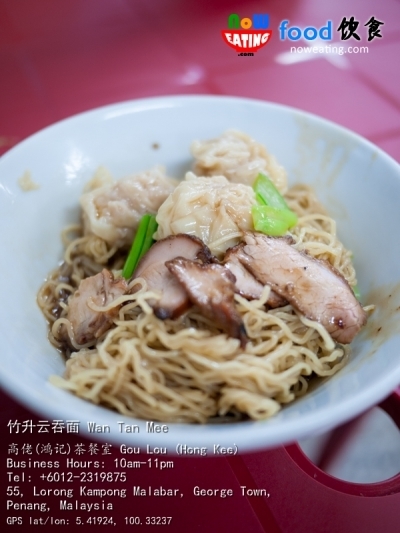 More important, a small bowl of Gou Lou Wan Tan Mee comes with three big dumplings made of minced meat and shrimp. The size is almost identical to Siew Mai in Dim Sum restaurants.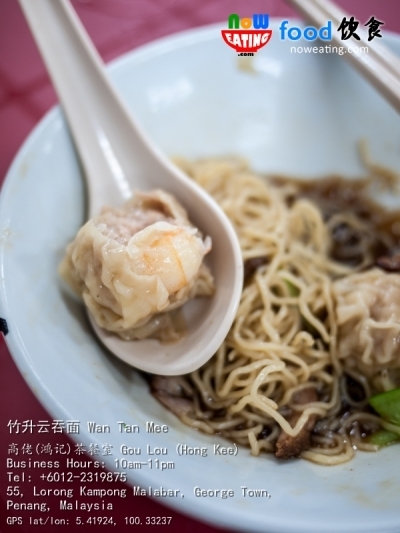 The dumpling really does have (partial) big shrimp in it.  Pricing-wise, a small bowl is priced at RM5.00. Not too bad considering Jook-Sing noodle and big dumplings you will get.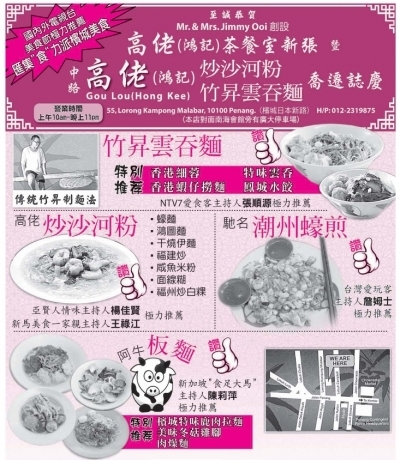 The new Gou Lou Coffee Shop is opened since mid of July 2014 with business hour from 11am until 10pm (closing day remains unknown). Refer to newspaper cutting above for more details on food offered. As a whole: different location, same good taste.
| | |
| --- | --- |
| Place Name: | Gou Lou (Hong Kee) Coffee Shop 高佬 (鸿记) 茶餐室 |
| Cuisine: | Chinese |
| Address: | 55, Jalan Kampong Malabar, George Town, 10100, Penang, Malaysia |
| Tel: | +6012-2319875 |
| Working Hour: | 10am-11pm |
| Tax: | No |
| Last Visit: | 20140729 |