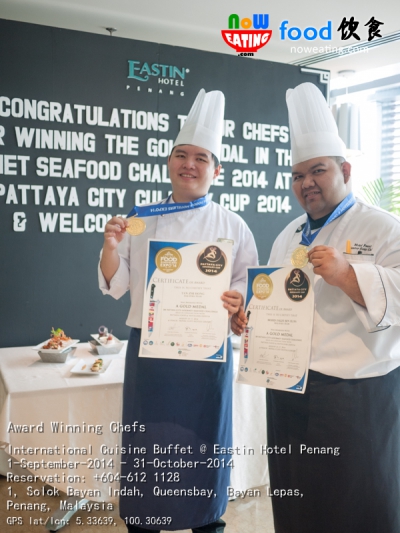 Pattaya City Culinary Cup 2014 is Thailand's largest International Culinary Competition. Eastin Hotel Penang crews managed to win away a gold medal for this challenge which held from 13 to 17 August 2014.
According to Chef Daniel Tan Chia Yang – Executive Sous Chef of Eastin Hotel Penang, Honorary Secretary of the Chefs Association of Malaysia (Penang Chapter) and the Team Captain for Penang team, it was a very challenging competition as all ingredients are provided in a "black box" in which the participants only knew the ingredients on the spot.
The team consisted of the following members:
Team Manager – Chef Daniel Tan Chia Yang
Team Captain – Chef Mohd Fauzi Bin Illias
Team Member – Chef Vince Tan Zhi Hong, Chef Chuah Lay Yen, Chef Ch'ng Fu Wuey
Among award-winning dishes by Eastin Hotel Penang during the competition include:
Tapas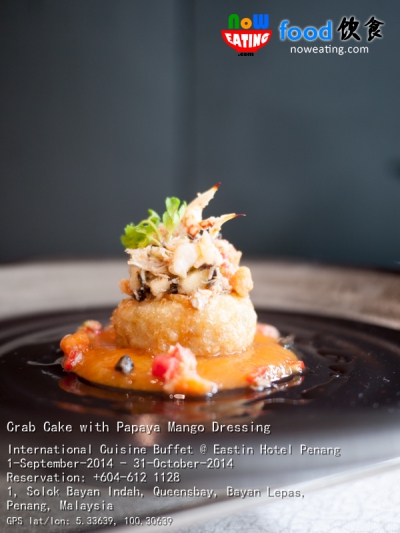 Crab Cake with Papaya Mango Dressing Served with Apple & Chili Salsa – a small but tasteful crab cake.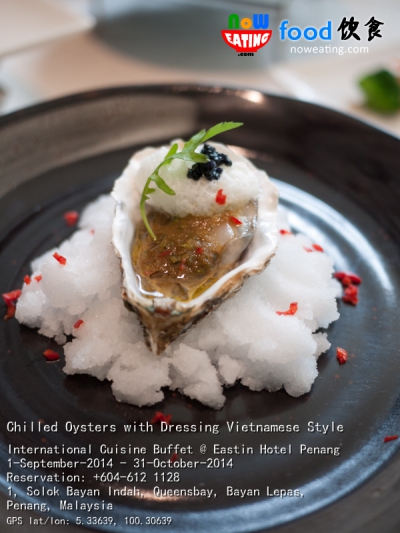 Chilled Oysters with Dressing Vietnamese Style – a carefully prepared fresh oyster with delicious spicy topping. Just hope that each fresh oyster in buffet line will have topping like this.
Soup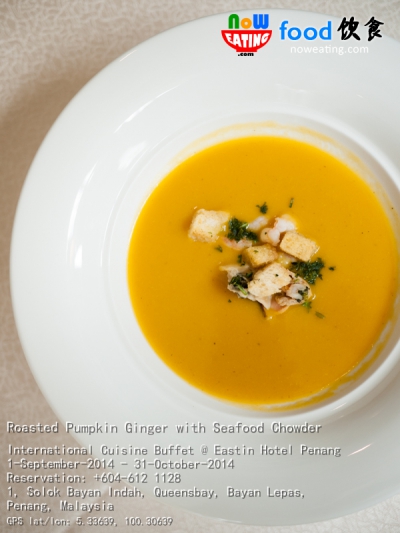 Roasted Pumpkin Ginger with Seafood Chowder – we particularly liked this appetizer as the added ginger neutralized the fishy taste of seafood and the added pumpkin paste made it more delightful to enjoy.
Main Dishes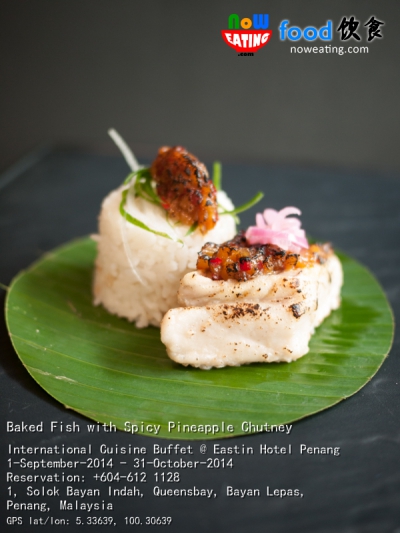 Baked Fish with Spicy Pineapple Chutney & Fragrant Coconut Milk Rice – or in short, Nasi Lemak. It was one of the most luxurious Nasi Lemak we ever tried.
This September and October, Eastin Hotel Penang is once again released International Cuisine Buffet at affordable price. Some of the highlights include: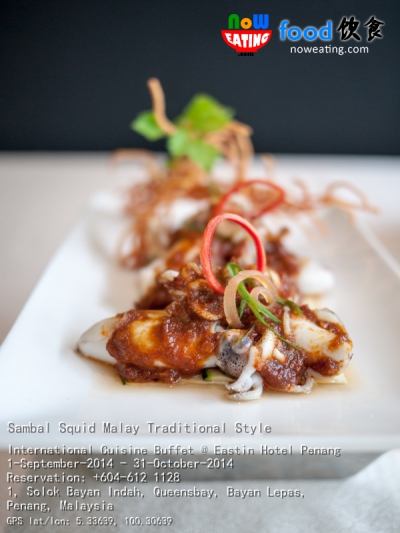 Sambal Squid Malay Traditional Style – worked well with the award-winning "Nasi Lemak".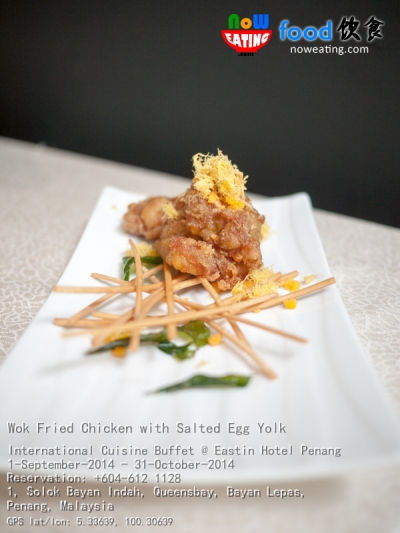 Wok Fried Chicken with Salted Egg Yolk – similar to Golden Mantis Prawn found in some Chinese restaurants. Fragrant with gritty texture.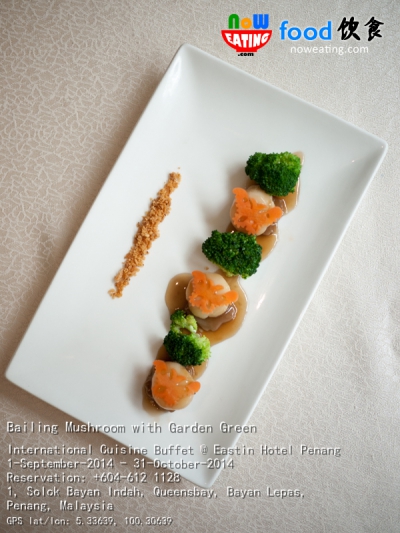 Bailing Mushroom with Garden Green – a healthy Chinese style vegetable dish.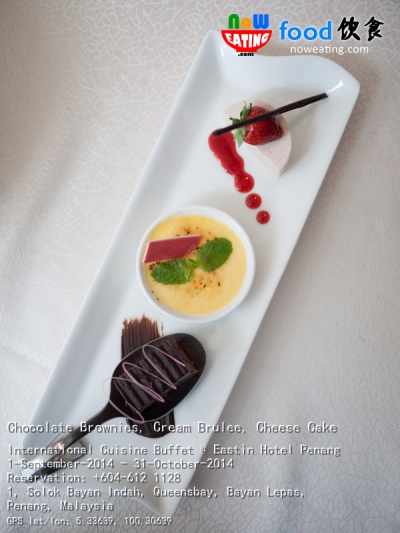 As for the dessert, we have Chocolate Brownies, Cream Brulee, and Rasberry Chilled Cheese Cake.
Signature of the World International Cuisine is available during lunch, hi-tea, and semi-buffet dinner from 1-September-2014 to 31-October-2014.
Lunch: Monday-Friday
12.00 noon – 2.30pm
RM50++ (adult), RM25++ (Child)
Hi-Tea: Saturday and Sunday
12.00 noon – 4.00pm
RM58++ (adult), RM29++ (Child)
Semi Buffet Dinner: Sunday-Thursday
6.30pm-10.00pm
From RM50++ per person
September & October Credit Card Promotions
American Express, CIMB Bank, Citibank, OCBC Bank, Standard Chartered Bank, MasterCard Worldwide, Maybank and UOB Bank card members, guests can enjoy 15% discount for Semi Buffet Dinner (Sunday-Thursday from 1-September-2014 to 31-October-2014).
For inquiries or reservations, please call Swez Brasserie, Eastin Hotel Penang at +604 612 1128.
| | |
| --- | --- |
| Place Name: | Eastin Hotel Penang |
| Cuisine: | Buffet |
| Address: | 1, Solok Bayan Indah, Queensbay, Bayan Lepas, Penang, Malaysia |
| Tel: | +604 612 1128 |
| Tax: | 10% Service Tax, 6% Government Tax |