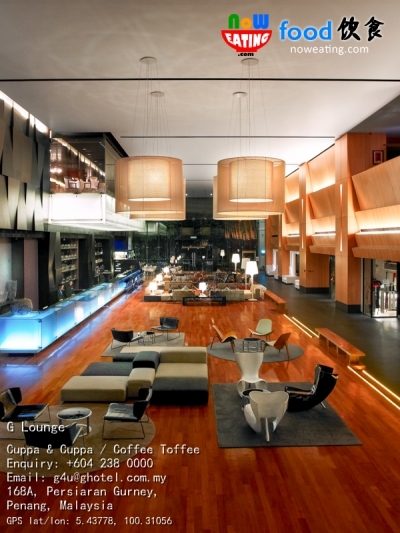 Just between you and me, the lounge at G Hotel Gurney is our favorite stop-by when we walk between Gurney Paragon and Gurney Plaza thanks to its cozy and spacious environment. We will either use its toilet or take a short break on its sofa before continuing our journey into those shopping malls which rarely have any bench for shoppers to rest. Now, instead of just resting your feet, G Hotel Gurney has more to offer.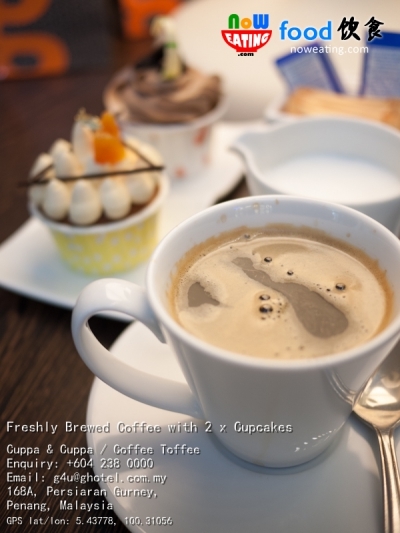 Instead of just taking a short break at G Lounge (the area in front of G Cafe with a bar), you can order their newly introduced "Cuppa & Cuppa" set consisting of 1 x freshly brewed coffee or a refreshing hot tea complemented with 2x delicate, moist & fruit flavored cupcakes. There is no excuse for a bad coffee when the barista carefully brews a perfect cuppa with an imported Arabica roasted coffee beans for a relaxing afternoon break.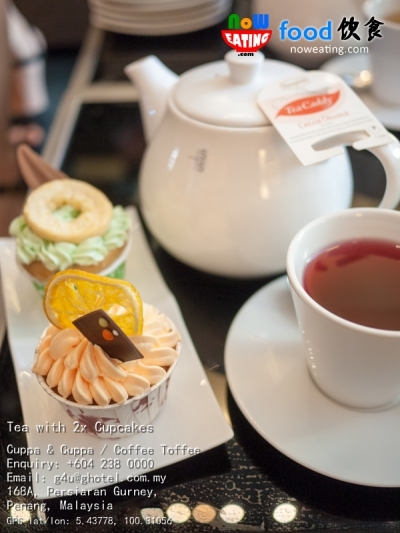 As for the tea, G Hotel Gurney uses ready-portioned loose tea from Ronnefeldt – a Frankfurt, Germany company specialized in tea for hotel and gastronomy industries. Some of the teas we sampled included: Mint & Fresh, Fruity Camomile, Creme Orange, and Sweet Berries. For those who are not used to English tea, we suggest Sweet Berries as it tastes more like a pure fruit juice without any complexity. The teapot is refillable.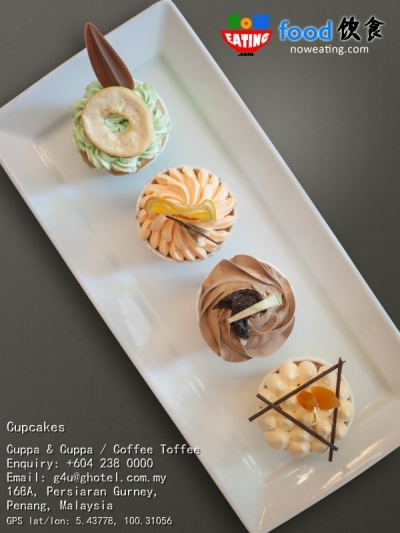 The cupcakes are prepared by awards-winning pastry chef, Chef Tan Kwee Lian and are baked in G Hotel. There are four flavors of cupcake to choose from: Apricot, Prune, Orange and Apple. These cupcakes are baked on daily basis and fresh fruits are used in the baking.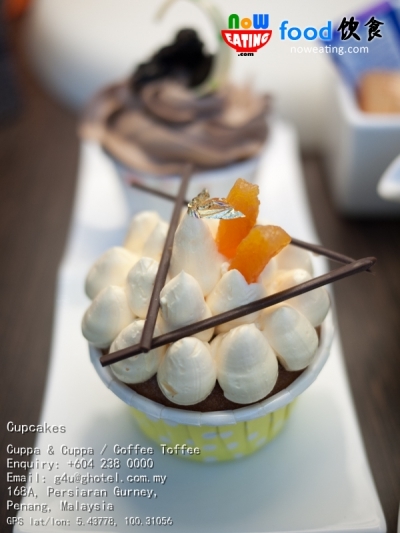 We sampled Apple and Apricot cupcakes and both had generous amount of apple/apricot even beneath the cupcakes. They tasted fruity rather than buttery compared to normal cupcakes. We also liked their moist texture.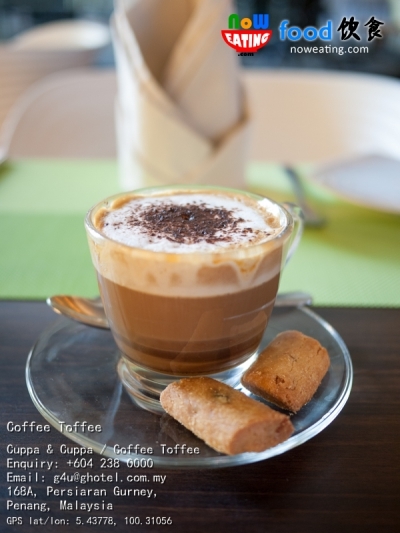 For Coffeeholics who demand a stronger flavor in coffee, they can opt for "Coffee Toffee", a selected brewed coffee or a glass of cold coffee infused with caramel sauce and topped with chopped chocolate toffee bits. Taste-wise, it is a bit creamy and milky compared to freshly brewed coffee but still not too sweet for our liking. The hot Coffee Toffee comes with 2 pieces of cookies.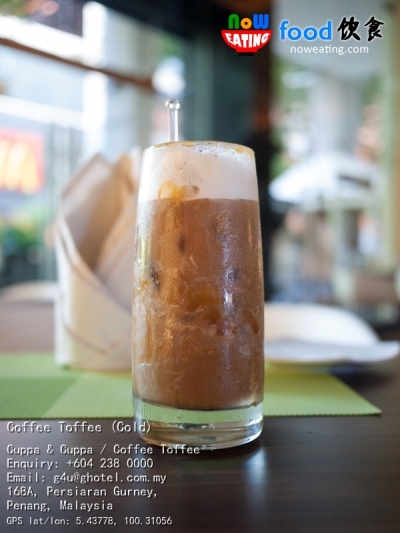 "Cuppa & Cuppa" set is priced at RM35++ and is available from 3pm – 6pm daily. Coffee Toffee is priced at RM15++ and is available daily following G Lounge operation hour, that is, from 10am until 1am daily.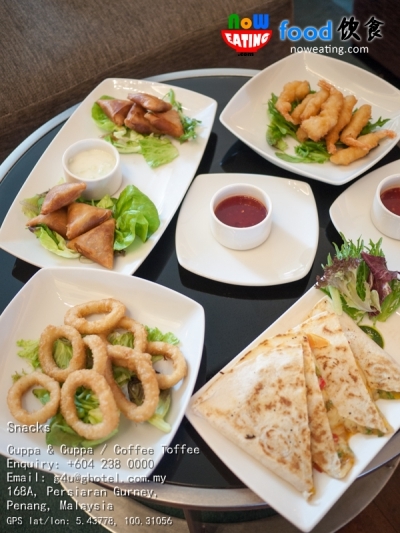 During our visit, we were also being served with G Hotel's snacks, including Vegetable Quesadilla, Tempura Prawn, Curry Potato Salmosa, Deep Fried Calamari, Spicy Chicken, and Indian Spiced Battered Fish Fingers. We liked the prawn fritter and fish fingers as they were fresh compared to most cafes out there. Price starting from RM16++ and are available daily at G Lounge.
| | |
| --- | --- |
| Place Name: | G Hotel Gurney |
| Cuisine: | Other |
| Address: | 168A, Persiaran Gurney, George Town, 10250, Penang, Malaysia |
| Tel: | +604-238 0000 |
| Email: | [email protected] |
| Website: | www.ghotel.com.my |
| Working Hour: | Daily 10am - 1am |
| Tax: | 10% Service Tax, 6% Government Tax |
| Last Visit: | 20150115 |