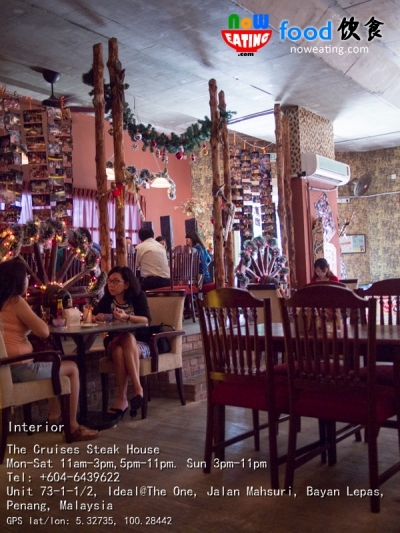 For us, dining in a Western restaurant with dim environment usually mean one thing – the owner doesn't want you to look at your wallet clearly, so that you will be less painful when paying the bill. Similar environment can be found in The Cruises Steak House. Luckily, their set lunch menu works well as a "painkiller" for cheap labor like us.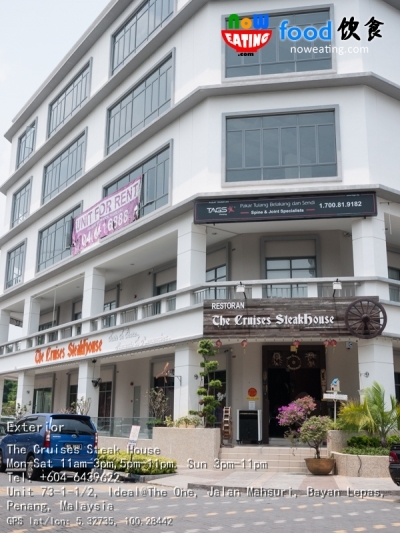 The Cruises should not be confused with The Ship, another themed Western restaurant in Penang. The later has the first outlet opened in 1970's with  a branch at Batu Ferringhi resembling an actual-size ship whereas The Cruises so far have only two outlets in Penang island – Bishop Street and Bayan Baru with modern Texas restaurant design. Parking-wise, it is still a nightmare at The One, Bayan Baru. The Cruises has slight advantage in term of parking as it occupies the corner lot allowing about 6 customer cars to be parked at the same time.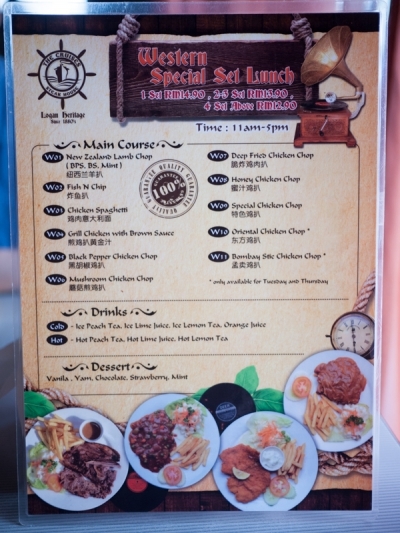 The Cruises at The One turns out to be a favorite place for groups of white collar to celebrate special occasions during lunch hour. We believe one of the reasons being their affordable set lunch menu starting at RM14.90+. Best of all, you will entitle for some discount the more you ordered. For example, order two and the price is RM13.90+ each. Order four or more and the price is RM12.90+ each.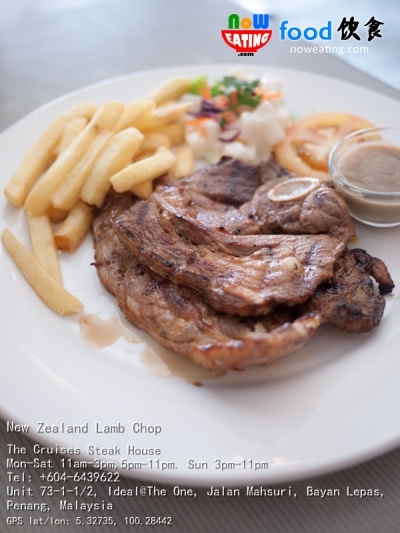 At the price of RM12.90+ (for 4 set lunches), we will definitely go for New Zealand Lamb Chop first. You can select among three sauces – black pepper, mint, or brown sauce. The lamb chop tastes slightly above average – not too chewy, not too soft. Good thing is that the cut is thin, allowing you to slice them easily.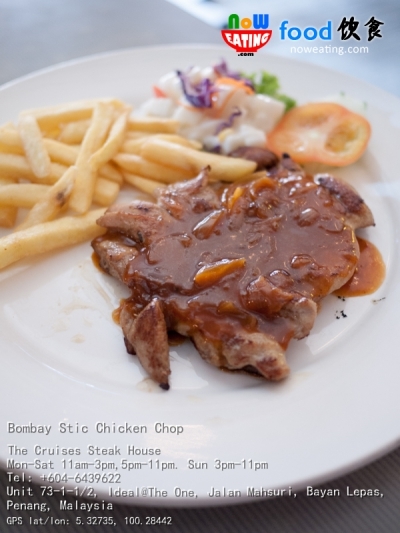 Note that both Oriental Chicken Chop and Bombay Stic Chicken Chop have an asterisk on it. It means that they are only available on Tuesday and Thursday.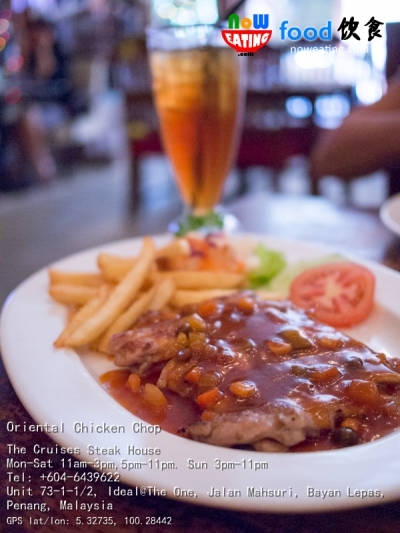 However, try to ask the waiters for availability even though you arrive at the wrong day. Our experience was that we managed to ordered Oriental Chicken Chop on Wednesday as well.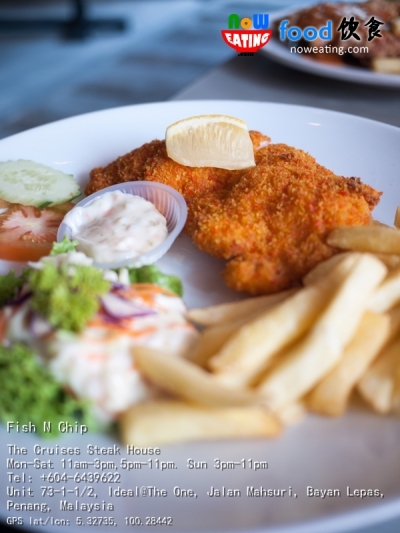 Food quality-wise, their Western food are less oily and are using better cooking oil compared to some local Western food chain restaurants which serve in the same air-conditional environment, having similar prices, but still at street food quality with soaking oil or over-fried food.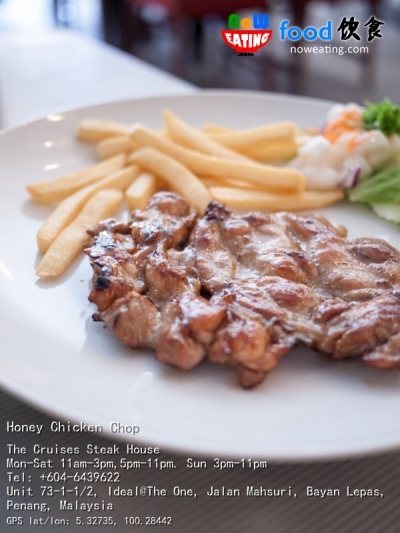 Service-wise, even during peak hour, we found out that their service speed is acceptable (usually within 15 minutes for the food to arrive). Good for white collars who usually only have one official lunch hour (unofficial one can get up to 2 hours, subject on whether your boss is with you or not).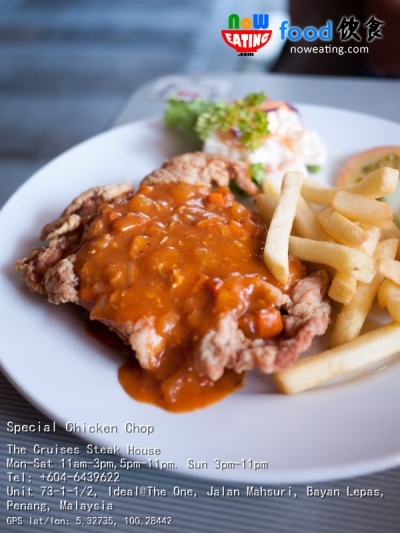 Another plus is their homemade salad on most dishes (except Fish N Chip). It is juicy and crunchy with added Jicama (Yam Bean). As for the homemade sauce, all of them taste pretty good and are depended on personal liking. For chicken chop lover, we suggest Special Chicken Chop. Prefer non-deep fried item? Try Honey Chicken Chop. With added spices? Try the Bombay Stic Chicken Chop.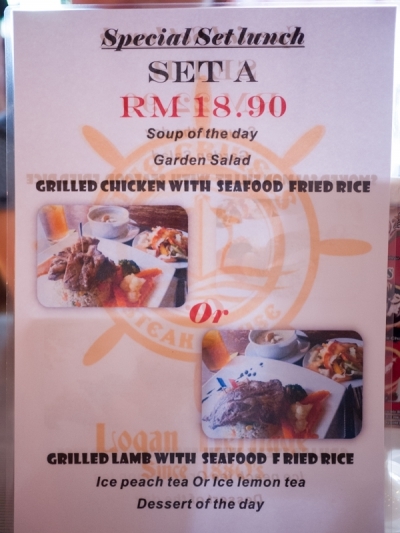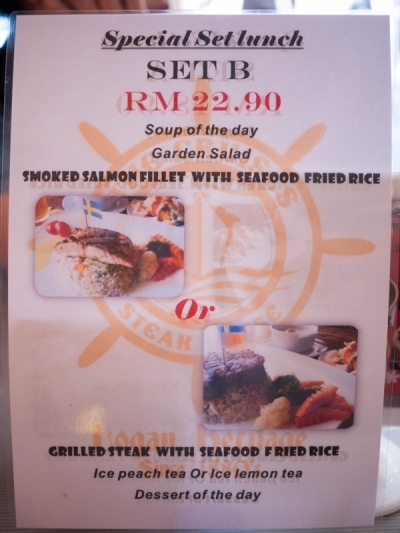 During our recent visit in mid of 2015, we noticed that they replaced rice sets with new menu. The new menu is slightly at higher price but come with Soup of the Day and free-flow Garden Salad.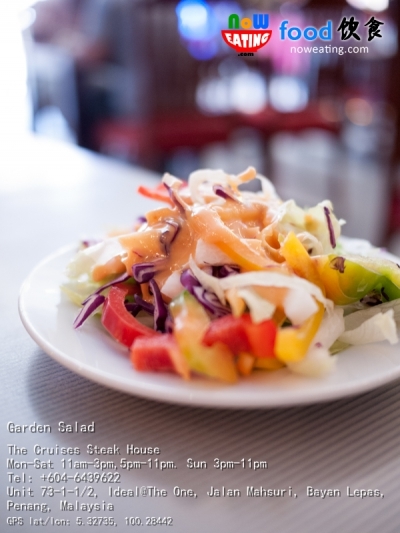 You can take your garden salad from a table near the entrance.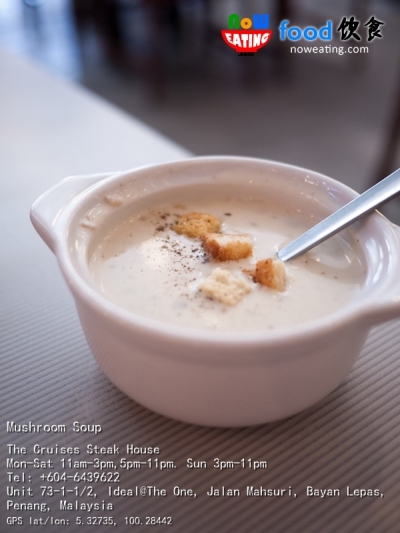 Our Soup of the Day was Mushroom Soup and it was creamy even though not as rich as the one at Mizi Bistro.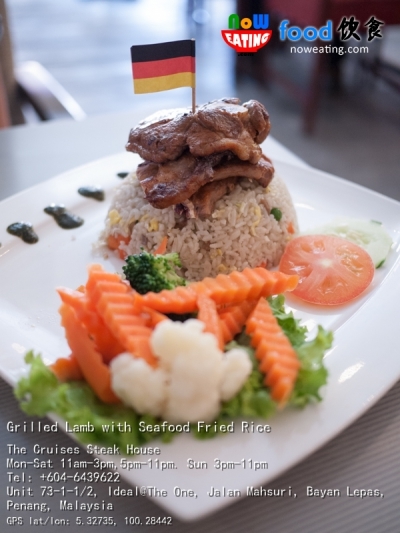 Each rice set comes with Seafood Fried Rice, topped with Western food of your choice.  We prefer to call it a fusion dish as the fried rice is similar to Malay style fried rice with wet texture. We ordered Grilled Lamb served with mint sauce (RM18.90+). By the way, The Cruise is pork free.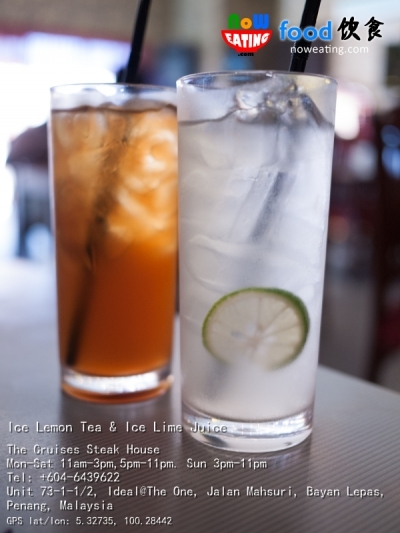 Each set lunch comes with a glass of drink of your choice. We usually ordered Ice Lemon Tea, Ice Lime Juice or Peach Tea.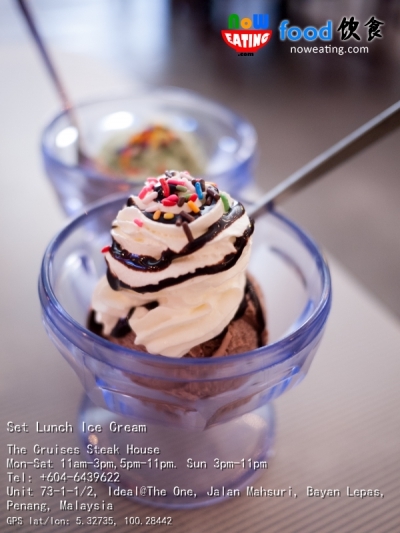 Ice cream dessert is also part of the set lunch. When making order, the waiter will ask for the desired ice cream favor, including Chocolate, Vanilla, Strawberry, Mint and Yam.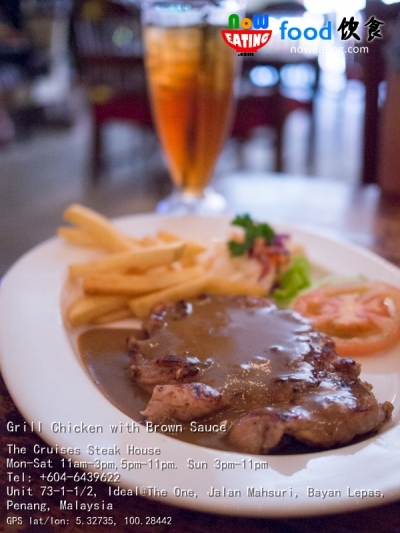 Overall, we are pretty happy with the set lunch at The Cruises Steak House. The food is pretty reasonable and not oily. The environment is also not smokey allowing office workers to return to their office without re-applying perfume.
| | |
| --- | --- |
| Place Name: | The Cruises Steak House |
| Cuisine: | Western |
| Address: | Unit 73-1-1/2, [email protected] One, Jalan Mahsuri, Bayan Lepas, 11950, Penang, Malaysia |
| Tel: | +604-643 9622 |
| Working Hour: | Mon-Sat 11am - 3pm, 5pm - 11pm. Sun 3pm - 11pm. |
| Tax: | 10% Service Tax |
| Last Visit: | 20150112 |