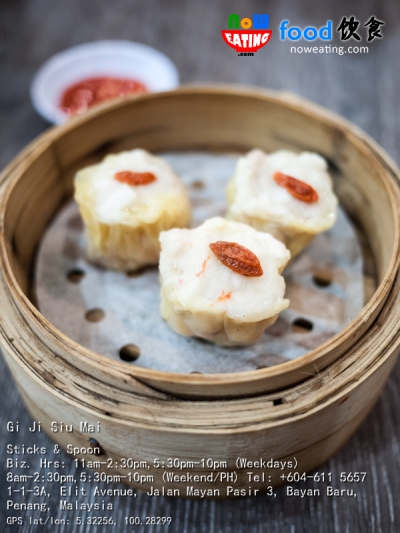 For years, Bayan Baru is lacking of a type of restaurant – Chinese Dim Sum restaurant. Some popular Dim Sum restaurants nearby are such as Red Garden at Taman Lip Sin and Maxim at Taman Pekaka. With the introduction of Sticks and Spoon at Elit Avenue, Bayan Baru workers now can have a basket of high quality Gi Ji Siu Mai 枸子烧卖 (RM4.50+) for their lunch or dinner.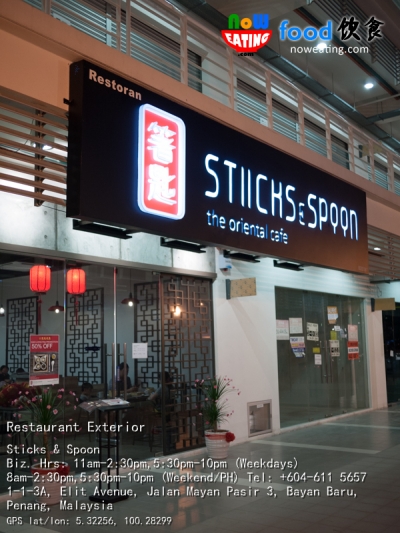 Sticks and Spoon, however, is not a place for Dim Sum breakfast just like Red Garden or Maxim.  It opens at 11am during weekdays and is more like Hong Kong Cha Chaan Teng (tea) restaurant with added Dim Sum menu. Instead of serving hot Dim Sum from trolley, Dim Sum at Sticks and Spoon is prepared after placing order. So, expect some wait time here.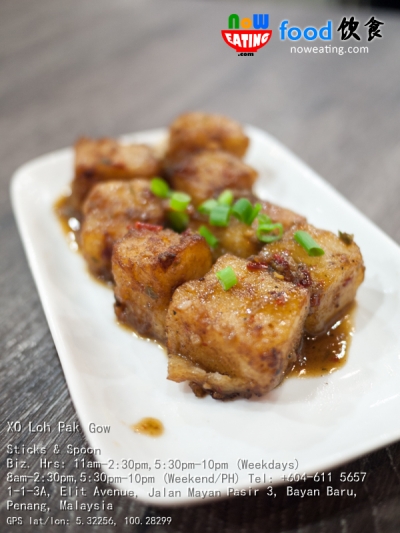 Getting used to conventional Dim Sum restaurants, we were having difficulty in choosing some Dim Sum from the menu during our first visit. For instance, a plate of Loh Pak Gow 萝卜糕 priced at RM4.00. With added XO Sauce, it is doubled to RM8.00. RM8.00 for a plate of fried white radish cake? After staring at our near-empty wallet, we ordered one and fortunately it did not disappoint us. Much better than other Dim Sum restaurants. Soft and well-friend. Anything better you have to fly to Hong Kong for fried radish cake in which you can feel the actual radish cubes in it.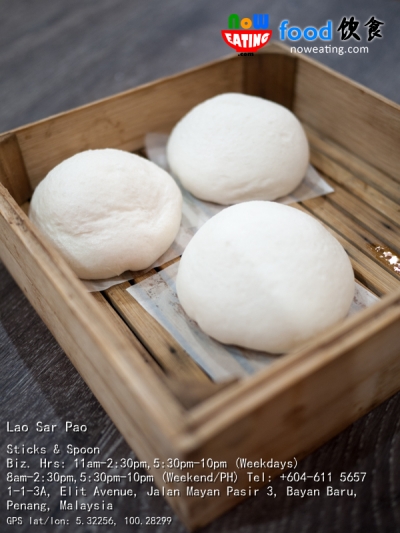 流沙包 Lao Sar Pau (RM6.00+) was a bit disappointing as the custard filling was too little and too thick. We were expecting the filling to flow out like lava once we bit a hole on the bun.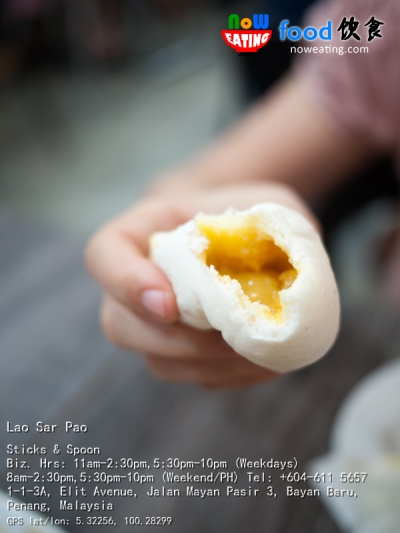 However, we found out that the filling was too shy and decided to remain in the bun even though the filling is still hot.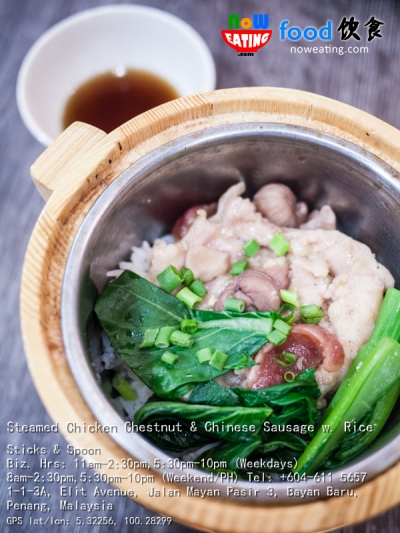 As for the main course, we ordered a basket of Steamed Chicken Chestnut and Chinese Sausage with Rice 香肠鸡肉蒸饭 (RM13.80+). It comes with a bowl of homemade soy sauce to stir with. The de-boned chicken was juicy and tender. The overall taste, however, was just average at its best as it was too plain for our liking. If you are looking for a better steam rice, try the one at Snake Temple.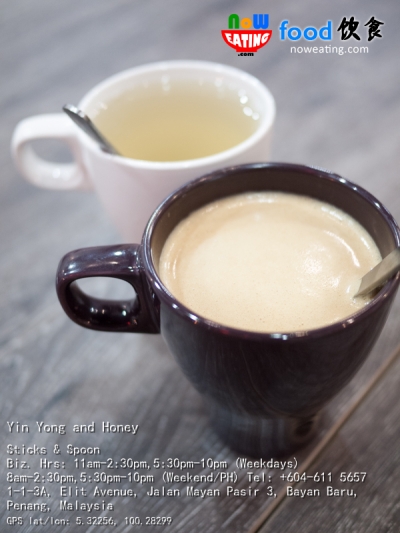 As for the drink, we went for a glass of Yin Yong 鸳鸯 (RM3.00+) and Honey (RM2.80+). Yin Yong is our favourite when dining at Hong Kong tea restaurant. Compared to Kim Gary, personally, we prefer the later one.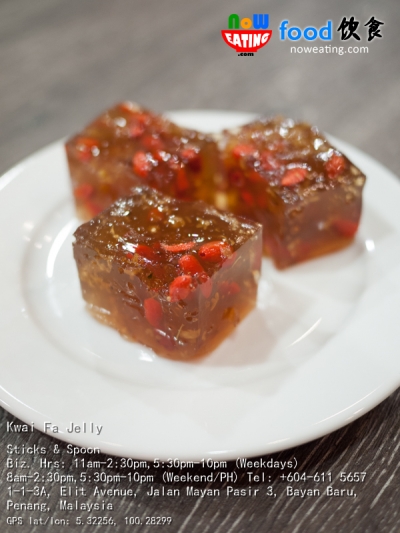 We ended our evening with a refreshing Kwai Fa Jelly 桂花糕 (RM4.50+) – a dessert we missed out when we visited Hong Kong recently. Made of sweet olive and wolfberry, it is a must-try. Both of us spent RM46.85 that evening – a similar amount compared to Kim Gary Restaurant but much higher compared to ordinary Dim Sum breakfast restaurants. As of this post is written, Sticks and Spoon is still fine-tuning their menu including the introduction of Set Lunch menu. We do hope to see more specialties from this restaurant in near future.
| | |
| --- | --- |
| Place Name: | Sticks and Spoon |
| Cuisine: | Chinese |
| Address: | 1-1-3A, Elit Avenue, Jalan Mayang Pasir 3, Bayan Baru, 11950, Penang, Malaysia |
| Tel: | +604-611 5657 |
| Email: | [email protected] |
| Working Hour: | 11am-2:30pm,5:30pm-10pm (Weekdays), 8am-2:30pm,5:30pm-10pm (Weekend/PH) |
| Tax: | 10% Service Tax |
| Last Visit: | 20150203 |