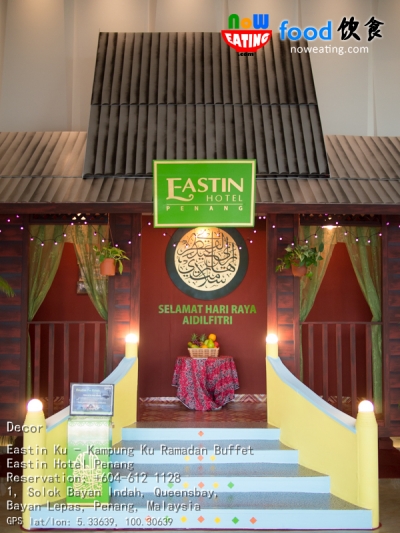 Ramadan is around the corner.  This year, Eastin Hotel Penang – the business hotel in Bayan Lepas, Penang is the first hotel we visited for its Ramadan buffet, namely Eastin Ku – Kampung Ku preview session.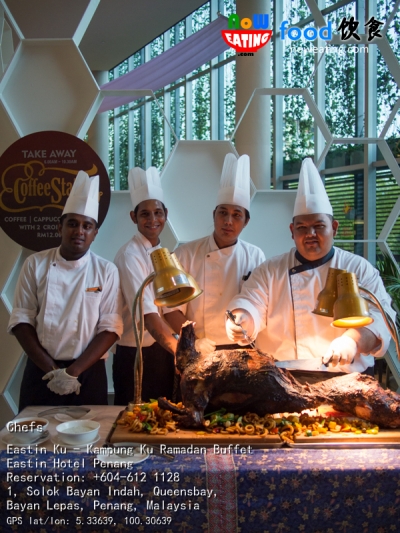 In previous years, we visited Eastin Hotel Penang for its Ramadan Buffet preview session as well. Two things making Eastin Hotel Penang stood out from other hotels are Roasted Whole Lamb and Gearbox Soup, both being prepared by veteran chefs from Swez Brasserie's kitchen. This year is no exception!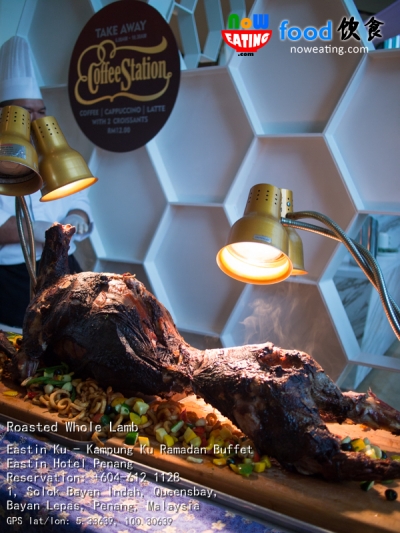 Roasted Whole Lamb is a must-try and is only available when reserved guests for that particular evening hit 80 pax or more. According to previous records, most of the time guests will be lucky enough to meet this whole lamb during their visit.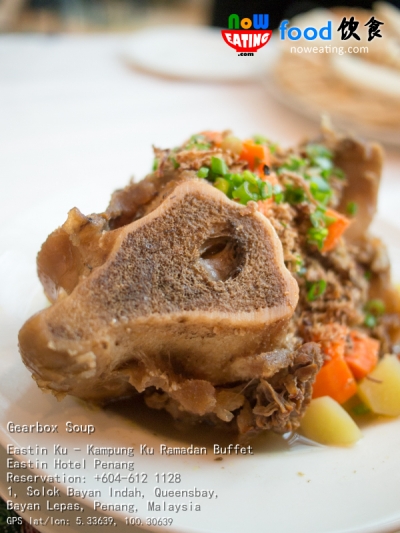 Beef lover should not miss the Gearbox Soup made of beef bone and various spices. The prize in it is the marrow in the bone in which guests can suck it out using straw provided.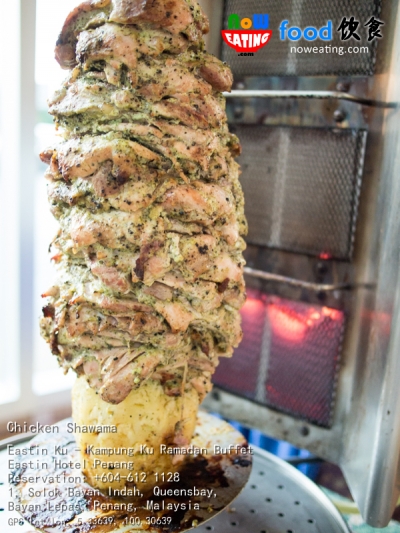 Also available is Chicken Shawama, or better known as Kebab Ayam locally. All these stalls made Swez Brasserie – the restaurant in Eastin Hotel Penang, looks like a luxury Ramadan bazaar.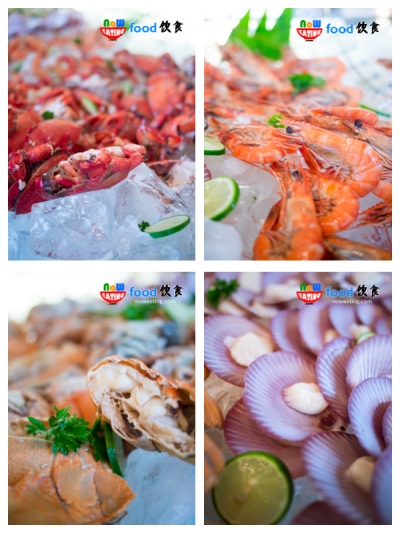 Even though it is a Ramadan buffet, guests are still able to enjoy Seafood on Ice usually found in International/Seafood-themed buffet, including slipper lobster, tiger prawn, mussels and crab.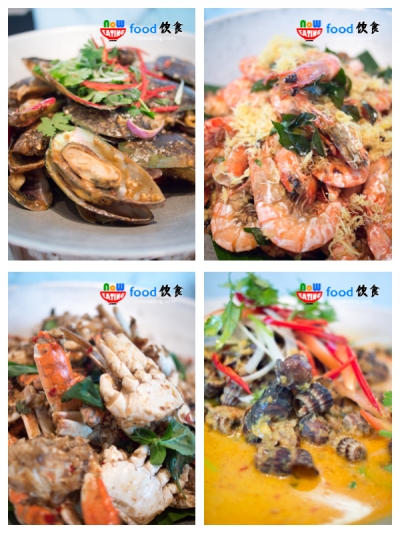 Prefer cooked seafood? No problem. Fried Mussel with Chili and Hot Bean Sauce, Wok Fried Tiger Prawn with Butter Sauce, Stir Fried Crab with Basil Leaf, and Siput Sedut Lemak Cili Api are just few hot tray items you will find in Eastin Hotel Penang.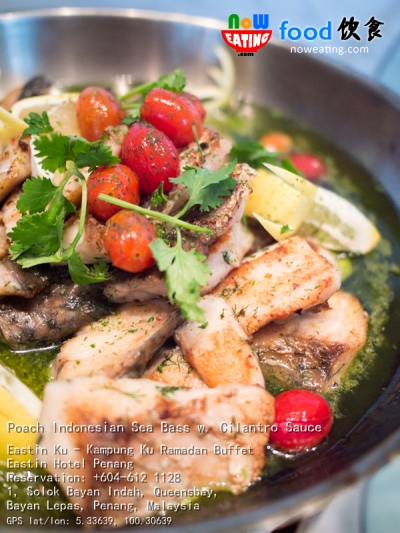 For us, we enjoyed Poach Indonesian Sea Bass with Cilantro Sauce.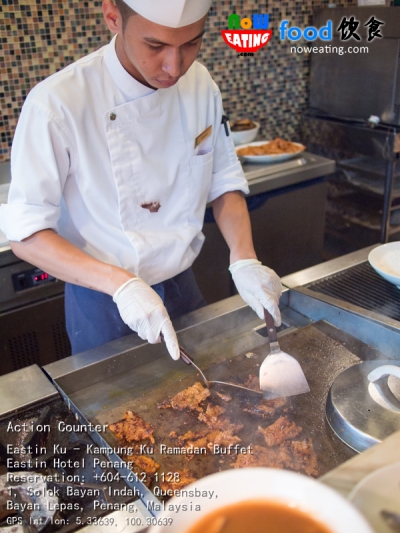 Also available is Action Counter serving Mee Rebus and six types of grilled items.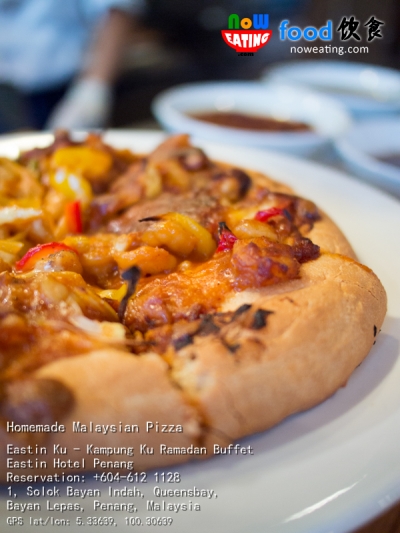 Next to the Action Counter, we found some homemade Malaysian Pizza such as seafood pizza and beef rendang. Instead of being cheesy, the seafood pizza is a spicy and is suitable for those having spicy taste buds.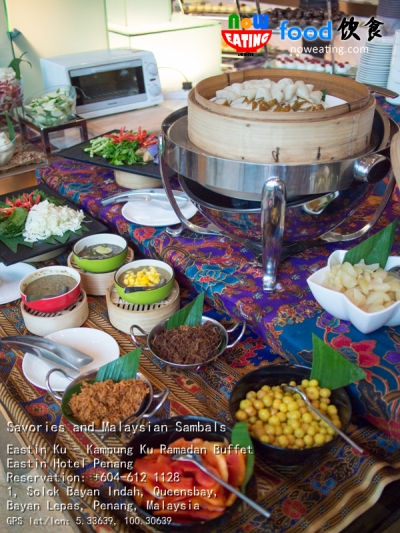 For this Ramadan buffet, a special Savories and Malaysian Sambals counter containing Lemang, Ketupat, various Sambal and etc is made available.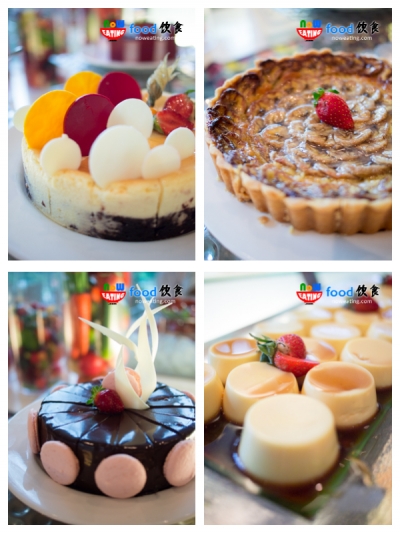 The dessert is quite tempting with assorted whole cakes, fruits, fruits jelly, Bubur Kacang, local Malay Kuih, Apple Crumble, Chocolate Fondue and etc.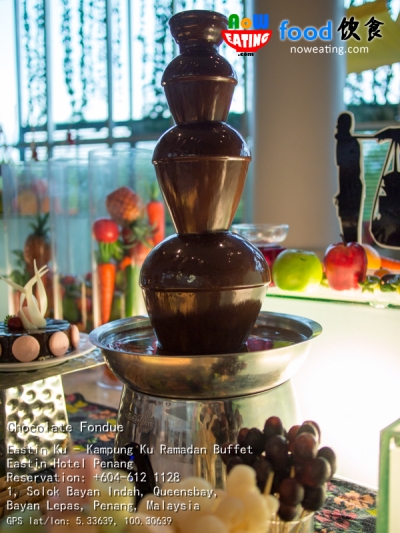 Eastin Hotel Penang's Ramadan Buffet Dinner is available from 18-Jun-2015 until 18-Jul-2015 from 7pm – 10pm and is priced at RM104 nett per adult and RM52 nett per child. Vouchers are also available at the following discounted rate:
F&B Promotion: Ramadan Voucher RM 80.00 nett for early birds
– Every 20 vouchers sold with 1 FREE voucher
– Every 50 vouchers sold with 3 FREE vouchers
– Every 60 vouchers sold with one room of 2D1N DH
– Every 100 vouchers sold with two rooms of 2D1N DH + 2 FREE vouchers
Validity : 18 – 24 June 2015 & 10 – 16 July 2015 (7.00pm – 10.00pm)
Venue : Swez Brasserie (Level 1), Eastin Hotel Penang
Terms & Conditions:
1. Not valid with other promotions and offers
2. Prior reservation is required and confirmation is subject to availability
Citibank
RM88 nett from 18-Jun-2015 to 18-Jul-2015
AEON Member
15% discount for Ramadan Buffet Dinner
Senior citizens will get 50% discount.
For inquiries or reservation, please call Eastin Hotel Penang, Swez Brasserie at +604-612 1128
| | |
| --- | --- |
| Place Name: | Eastin Hotel Penang |
| Cuisine: | Malay, Buffet |
| Address: | 1, Solok Bayan Indah, Queensbay, Bayan Lepas, 11900, Penang, Malaysia |
| Tel: | +604-612 1131 |
| Email: | [email protected] |
| Tax: | Nett |
| Last Visit: | 20150528 |