Last year, we visited Vistana Hotel Penang for its Ramadan buffet. This year, we were fortunate enough to be invited again for the same buffet, namely Tok Wan 101 Recipes.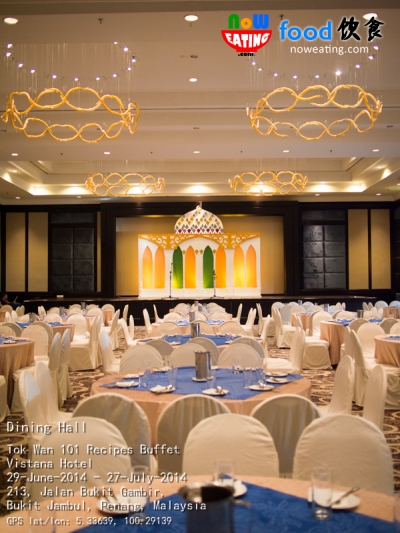 Vistana Hotel Penang is located at Bukit Jambul, Bayan Lepas. It is also a famous place for wedding dinners and seminars thanks to its spacious ballroom. During Ramadan month, the ballroom will be converted into dining area with live music.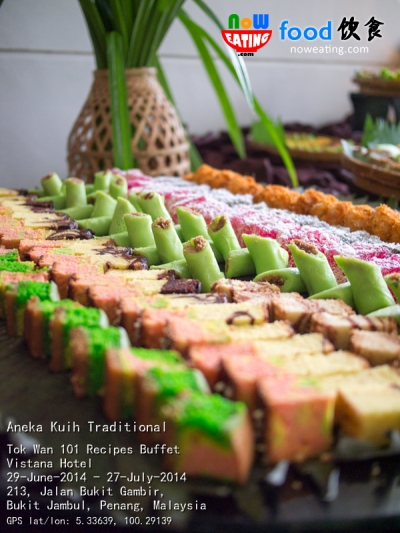 The moment we walked into the buffet line, we were welcomed with the variety of traditional Malay kuih-muih such as cara manis, onde-onde, seri muka, ketayap and kuih loyang. Compared to Ramadan buffet at other hotels, Vistana Hotel Penang is one of the hotels with most Malay kuih-muih.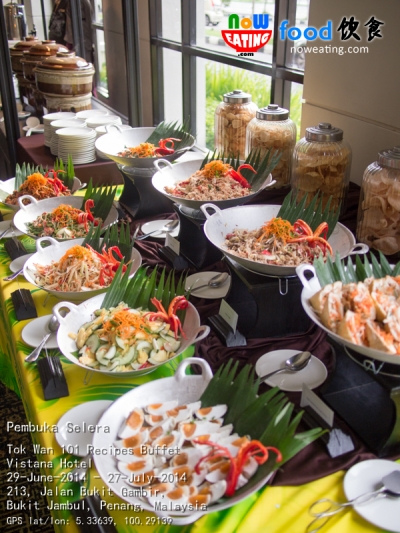 For buffet, we usually do not recommend our readers to take too much appetizer in order to keep some space for main courses. For Vistana Hotel, however, one should at least try their Pembuka Selera (appetizer), specifically their Kerabu series such as Kerabu Mangga, Kerabu Ulam, Kerabu Sotong, Kerabu Ayam, Kerabu Taugeh, and Kerabu Ikan Masin.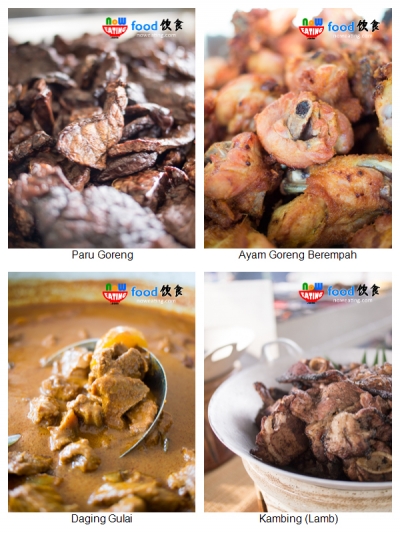 Compared to some hotels, Vistana Hotel's cuisine is mainly focusing on Malay cuisine. Tok Wan is a colloquial Pahang state term for grandmother. Daging Gulai (Curry Beef), Ayam Goreng Berempah (Spiced Fried Chicken), Kambing (Lamb) and the exotic Paru Goreng (Fried Beef Lung) are just few dishes you will find in the buffet spread.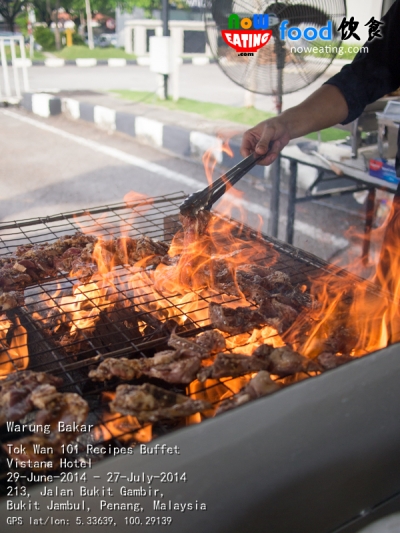 The main different compared to last year is the Warung Bakar (Grilled Stall) in which the stall is not only serving grilled chicken, beef and lamb, but also freshly grilled "ikan panggang" (grilled fish) accompanied with special sambal sauces. The grilled fish is new addition this year.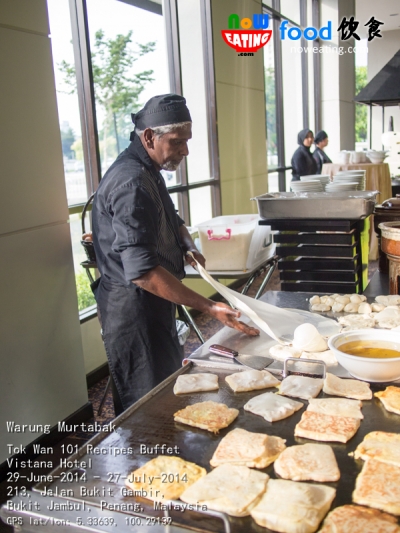 We enjoyed observing the chef toasting the pancake before stuffing it with minced chicken, or better known as Murtabak Ayam locally. Among hotels we tried this year, Vistana Hotel Penang had the best Murtabak. Our way of enjoying it is to top it with a scope of Bawang Jeruk (pickled onion), let it soaks into the pancake for few minutes before eating it.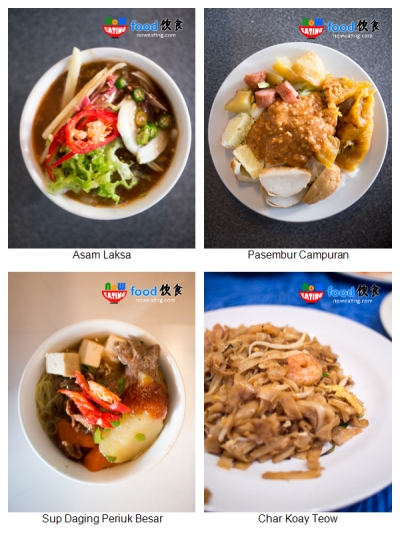 Other live action stalls include Char Koay Teow, Asam Laksa, Sup Daging Periuk Besar, Pasembur Campuran, and Kerang.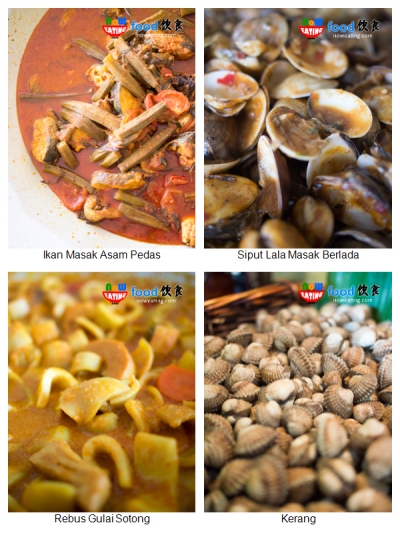 Kerang (clam) stall is pretty rare as long as hotel buffet is concerned in which the raw clams are rinsed in the boiling hot water before topped with sweet and sour sauce. If raw seafood is not your type, cooked seafood are also available, including Ikan Masak Asam Pedas, Siput Lala Masak Berlada, and Rebus Gulai Sotong. We particularly enjoyed Rebus Gulai Sotong (Curry Squid).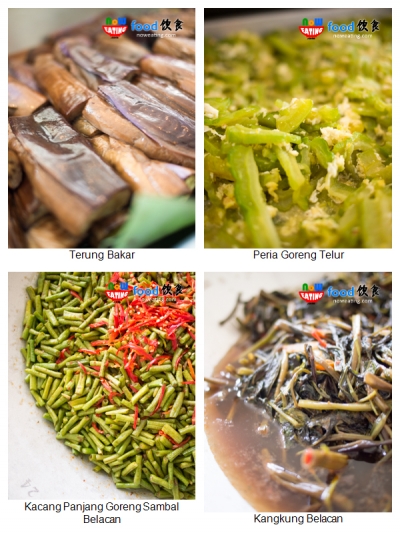 Looking for some greens? Try Terung Bakar, Peria Goreng Telur, Kacang Panjang Goreng Sambal Belacan, and Kangkung Belacan to name a few.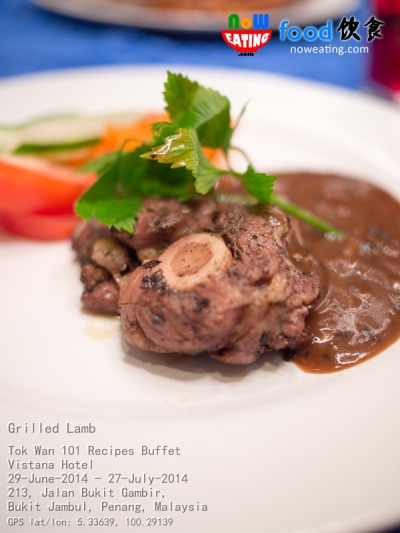 "Tok Wan 101 Recipes" is available from 19-Jun until 16-July-2015 and is priced at RM65.00 nett per adult and RM30.00 net for children from 4-12 years old. For reservation, kindly call +604-646 8000 (Penang) or email to [email protected].
| | |
| --- | --- |
| Place Name: | Vistana Hotel Penang |
| Cuisine: | Buffet |
| Address: | 213, Jalan Bukit Gambir, Bukit Jambul, 11950, Penang, Malaysia |
| Tel: | +604-646 8000 |
| Email: | [email protected] |
| Tax: | Nett |
| Last Visit: | 20150608 |