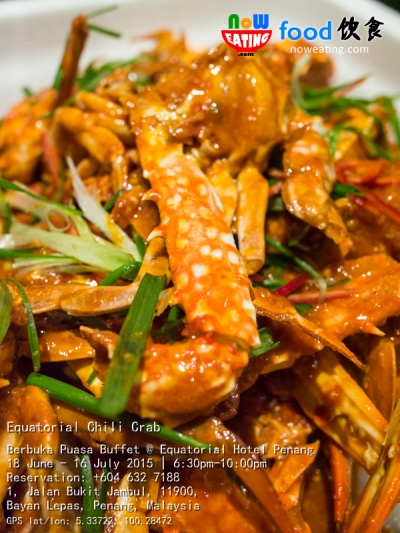 Chili Crab! One no need to travel all the way to Singapore to get this one. It is available at Equatorial Hotel, Bukit Jambul, Penang and is also one of their signature dishes. The flower crabs are stir-fried with sweet and spicy sauce right before the buffet started to ensure the freshness and juiciness of the food. Yes, this is still a Buka Puasa buffet review and perhaps the last one for this year.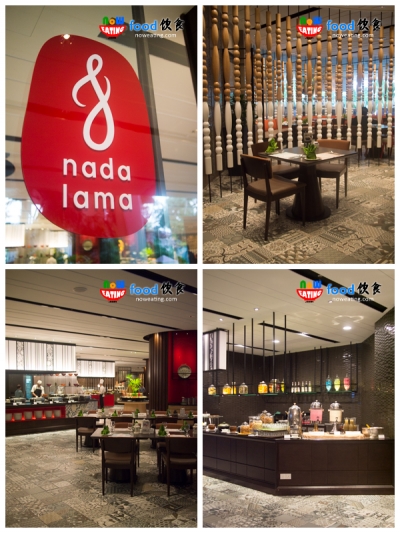 The Berbuka Puasa Buffet is available at Nada Lama – a recently renovated restaurant at lower ground floor of Equatorial Hotel. It has been years since we visited it and the moment we reached the lower ground floor, we couldn't recognize the restaurant. It was like a new restaurant to us with new tiles, layout, walls and decors. The dining area is spacious with buffet spreads "scattered" around. You probably will need to spend some times walking around to ensure that you do not miss a single food.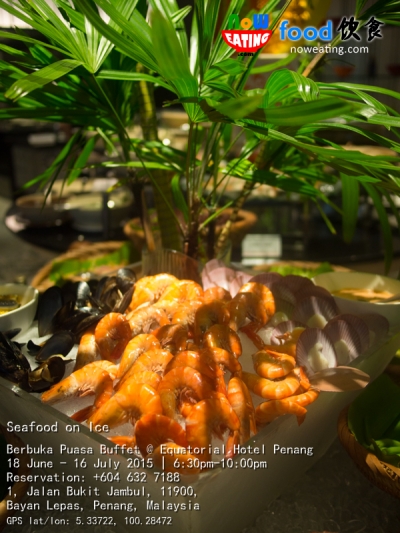 Pricing-wise, Berbuka Puasa Buffet has similar price tag compared to a hotel we visited in George Town this year. Both have similar cuisines such as international cuisines with added Malay cuisine in conjunction with this Ramadan month. Which one is better? I believe it is up to the food the guest is looking for.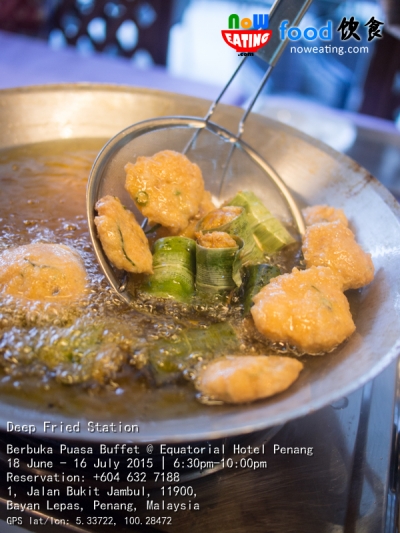 Some live action stations such as noodle, Yong Tau Fu, and deep fried stations are available. We will cover some EQ's specialties below.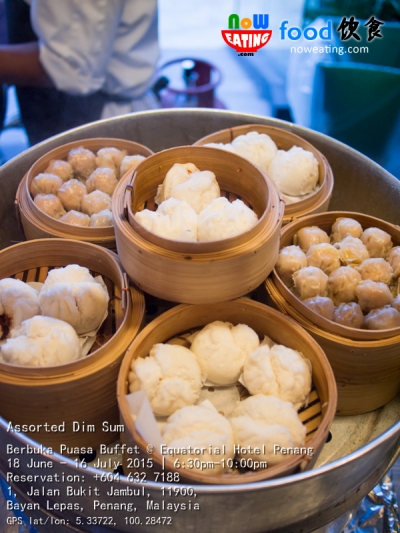 At EQ, other than the Chili Crab, other uniqueness include steamed Chinese Dim Sum. This is a live action stall's item which can easily be missed as it is kept warm using a tall steamer.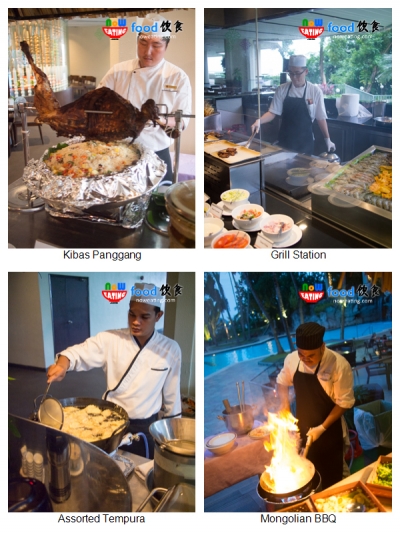 Other live action stalls include Kibas Panggang (Roasted Lamb), Grill Station, Tempura and Mongolian BBQ. Grill station provides many types of grill food, including Satay, Chicken Shawarma, seafood, poultry, and sausages. Tempura station is a unique one at Nada Lama and personally, we like the Mongolian BBQ station in which you can pick your own raw meats/vegetables and pass to the chef to make it into a delicious dish.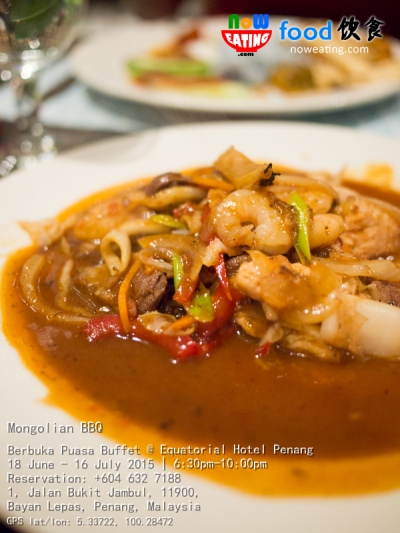 The outcome? A plate of fresh seafood/poultry stir-fried to perfection with adequate amount of "Wok-Hey" plus the unique sweet and spicy gravy. We can easily go for second round of this if not due to the abandon choices of food that evening. Personally, we felt that chefs at Equatorial Hotel are quite attentive on guest's requests.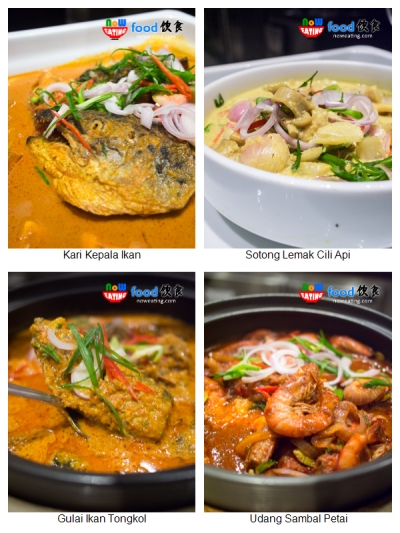 As for the hot tray items, Kari Kepala Ikan (Curry Fish Head), Sotong Lemak Cili Api (Chili Squid with Coconut Milk), Gulai Ikan Tongkol (Curry Mackerel) and Udang Sambal Petai (Spicy Prawn) are just few examples of Malay cuisines found in Nada Lama.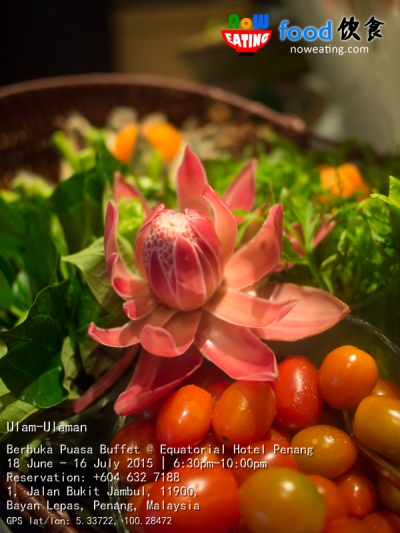 Ulam-Ulaman (Raw Vegetables), Rojak (Mixed Fruits with Shrimp Paste) and Pickled Fruits are also available as appetizers. Another item not to be missed is the Inti Durian (Durian Crepe) which is basically a Roti Canai stuffed with durian puree.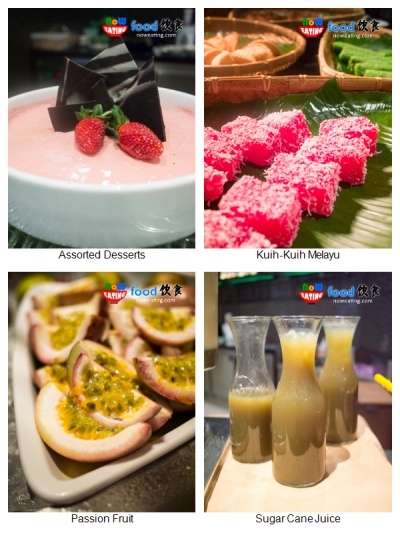 As for the desserts, cakes, pudding, ABC, ice cream, and Kuih-Kuih Melayu. Two specialties we found here include Sugar Cane Juice and fresh Passion Fruit.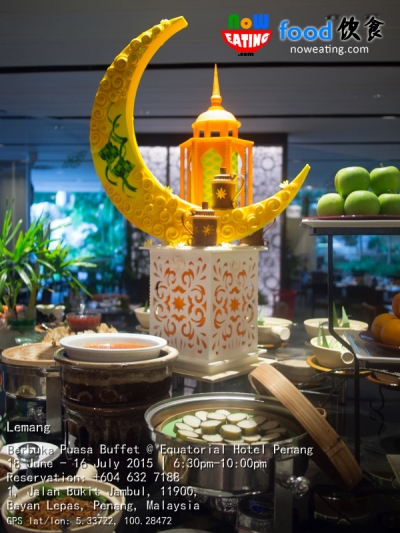 With the review of Berbuka Puasa Buffet at Equatorial Hotel Penang, we end our Ramadan/Ramadhan buffet review for this year. Berbuka Puasa Buffet is available from 18-Jun until 16-Jul-2015 6.30pm – 10.30pm at the price of RM120 nett per adult and RM60 nett per child. Live music from four pieces Hearts Desire band is ready to enhance dining experience. Six diners are slated to win a China Airlines return flight ticket to Taipei in separate lucky draws. For reservation, kindly call +604 632 7188.
| | |
| --- | --- |
| Place Name: | Equatorial Hotel Penang |
| Cuisine: | Buffet |
| Address: | Bukit Jambul, Bayan Lepas, Penang, Malaysia |
| Tel: | +604 632 7188 |
| Last Visit: | 20150622 |