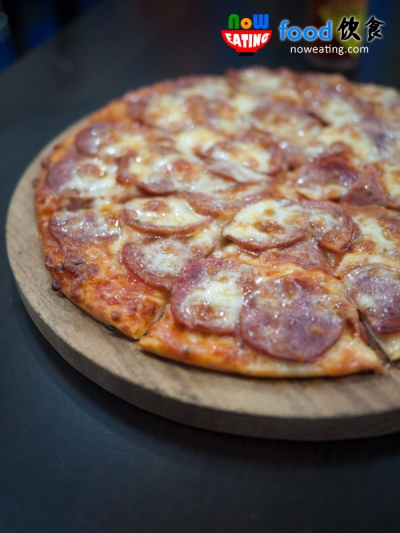 Craving for pizza? Why not make one yourself? With the increasing of smartphone with mobile Internet capability, not only some old time entertainments are brought into virtual world, many recipe books are also turned into mobile apps such as AllRecipes with dynamic contents contributed by chefs around the world.
For college students, it's extremely difficult to stray away from on-campus staple fast food meals such as pizza. Pizza places are conveniently located, ridiculously cheaper than the healthier establishments in the area, and save students the trouble of cooking.
But by looking up the right recipes, cooking can save you time and money. Nowadays, people are looking to their smartphones and tablets for healthy recipes, downloading recipe apps such as the Food Network and AllRecipes. Also, check out the comprehensive list of healthy cooking apps on Eating Rules.
PocketFruity, which was brought to the Internet by a leading gaming manufacturer and became popular in the UK through its old-school themed slot games, recently explained the increased smartphone usage is driven by expanding mobile internet capabilities, diversifying smartphone functions by turning your device into things like a virtual recipe book. With just a few clicks on your phone, you'll easily get access to a bountiful of cooking ideas. To get you started, here are several recipes from the AllRecipes app to help you with your healthy pizza.
Pizza dough is readily available at most grocery stores, but if you're looking to save some funds, try making this dough. The great thing about this recipe is that you won't have to wait for the dough to rise. For the sauce, go completely homemade. There are numerous tomato sauce recipes in the app, but the general ingredients include:
Tomatoes
Tomato paste
Olive oil
Onion
Garlic
Salt and pepper to taste
Those ingredients make the most basic tomato sauce, but additional items such as sugar, oregano, and basil would enhance the flavor. All you have to do is place the oil in a skillet over medium heat. Cook the onion until its translucent, then add the garlic. Afterwards, you can add the chopped tomatoes in the skillet, and once the juices have thickened, you can add the rest of the ingredients, while letting it simmer until the sauce is thick. Any extra sauce can be stored in a resealable container and placed in the fridge.
For the toppings, use any of the healthy pizza ideas below. Just make sure you've preheated your oven to 350 degrees F, and then let the pizza cook for 10 minutes, or until golden brown.
Skinless turkey, skim mozzarella, basil, parsley
Fontina cheese, caramelized onions, pancetta
Mushrooms, fontina cheese, olives