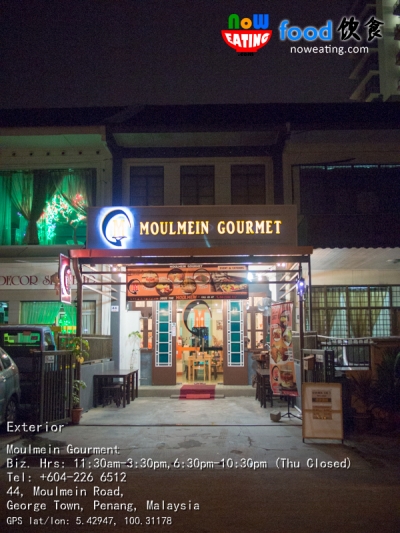 It was one evening when our plan to have our dinner at open air Pulau Tikus Wet Market was spoiled by the drizzle weather. We noticed a new cafe called Moulmein Gourmet (MG) at the same row with Anna Thai Kitchen so we decided to give it a try.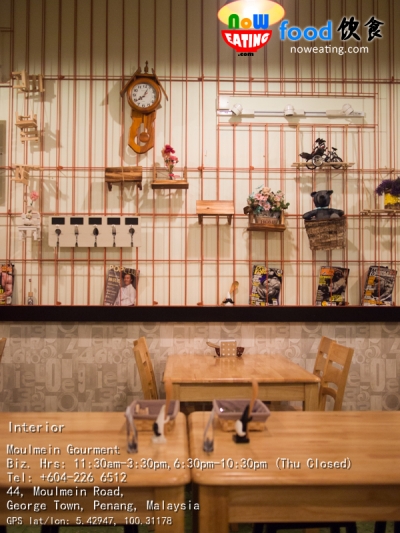 Moulmein happens to be the road name in front of the cafe. The cafe provides western and fusion cuisines in a bright and air-conditioned environment. The ingredients used are mainly organic.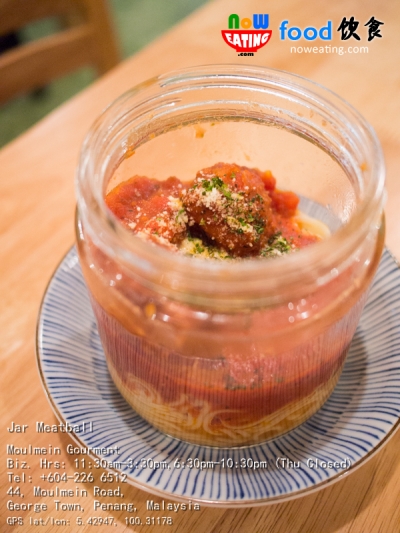 Having said that, we had difficulty in selecting our food during our first visit as most of them begun with digit "2". One signature item caught our attention was the Jar Meatball (RM25.90) in which the meatball spaghetti was presented in a jar instead of normal plate.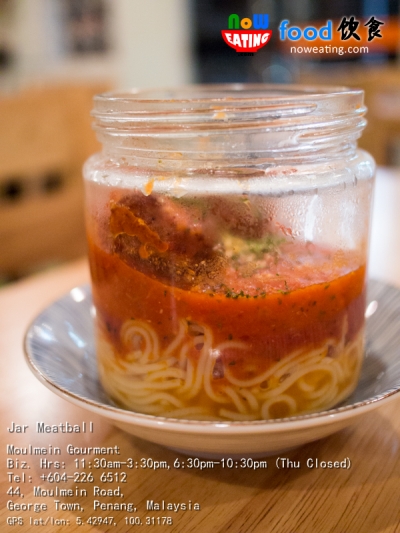 One advantage of having food in a jar is that the jar can actually keep the food warm for longer period. For spaghetti case, it also allows you to stir well. At another end, it is difficult to fork the food out. Both meat balls and tomato sauce were homemade. Compared to the famous Meatball in Secret Recipe, MG version is fresher whereas the later is creamier.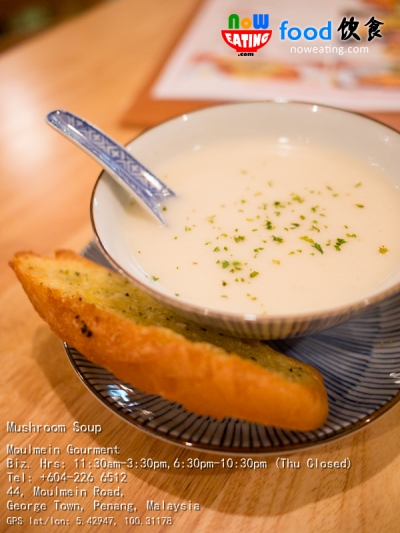 Note that each main course came with a slice of garlic bread, a bowl of mushroom soup and an ice-cream dessert by default. If you prefer a la carte, just deduct RM3.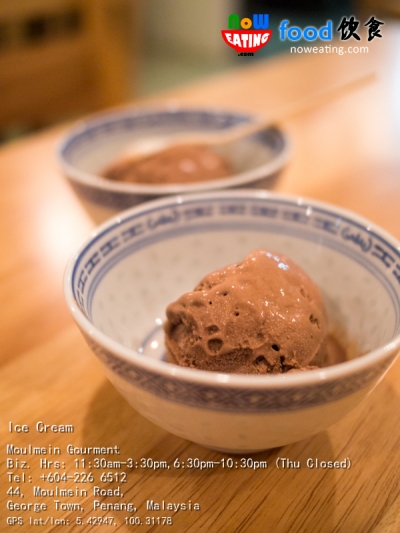 Personally, we felt that both mushroom soup and ice cream were pretty normal. Mushroom soup tasted like packed mushroom soup whereas ice cream could be from the Nestle brand.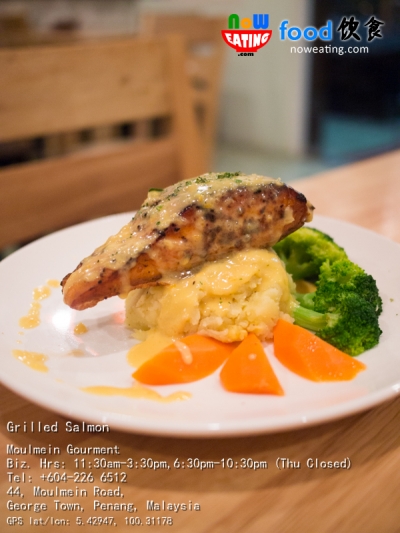 Grilled Salmon (RM26.90) was perhaps a newer item in the menu in which the grilled salmon was dressed with chef's signature sauce.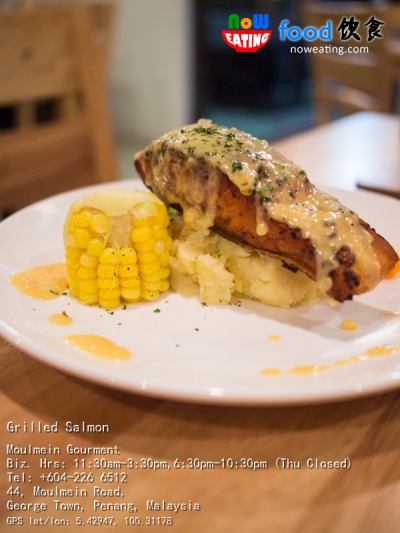 Grilled Salmon came with mashed potato, corn-on-the-cob, broccoli, and carrot. The salmon was fresh with little to none fishy taste. We liked the tangy citrus sauce but too bad it was too little.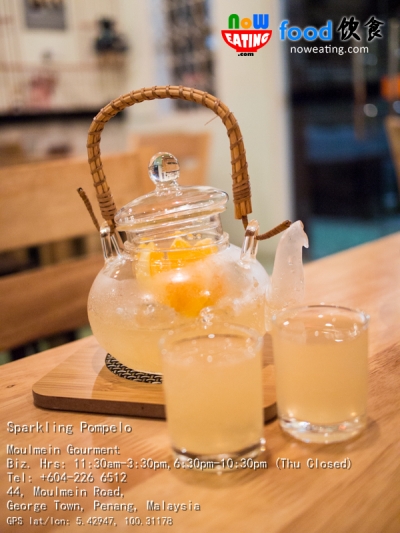 As for the drink (ordered separately), we tried the signature Sparkling Pompelo (RM12.90) which was make of sparkling juice, orange and pomelo. Quite refreshing with a little bitterness and is suitable as a thirst quencher in a hot day. The peeled orange in the chamber is edible, by the way.
Both of us spent RM75+ that evening including taxes. At first glance, Moulmein Gourmet has its own uniqueness especially on food presentation and the use of organic ingredients. The cafe opens daily from 11:30am-3:30pm, 6:30pm-10:30pm (Thursday closed). Event catering is also available. For more information, kindly call +604-2266512.
| | |
| --- | --- |
| Place Name: | Moulmein Gourmet |
| Cuisine: | Western |
| Address: | 44, Moulmein Road, George Town, 10350, Penang, Malaysia |
| Tel: | +604-2266512 |
| Working Hour: | 11:30am-3:30pm, 6:30pm-10:30pm (Thursday Closed) |