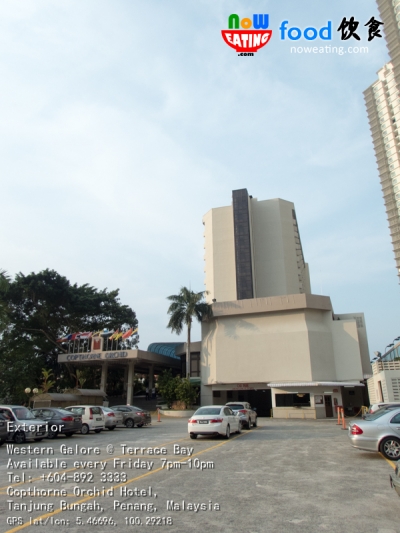 It has been 5 years since our last visit to Terrace Bay restaurant in Copthorne Orchid Hotel. Recently, we visited this well-known hotel at Tanjung Bungah, Penang for newly launched buffet theme – Western Galore.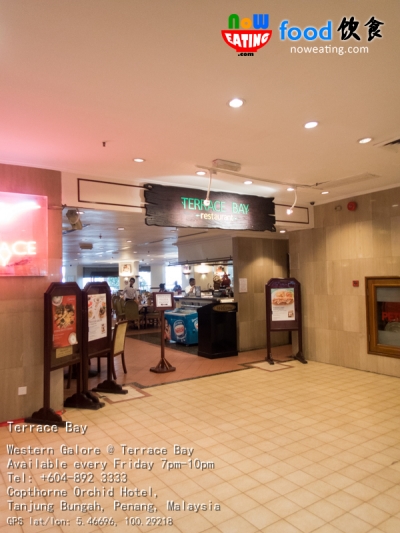 Terrace Bay restaurant is the hotel's restaurant serving buffets and a la carte menu daily. It is located at lower ground floor, right before the swimming pool.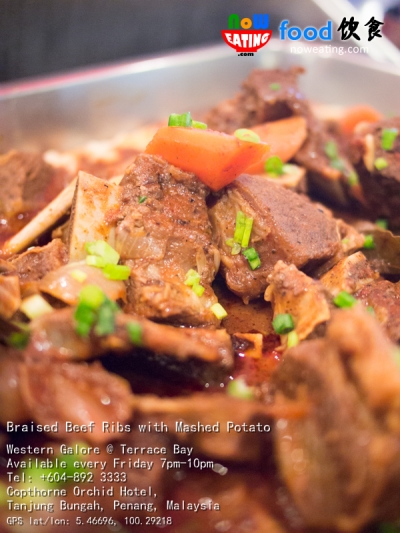 Western Galore is targeted for guests looking for affordable quality buffets. By quality we mean authentic Western food such as Braised Beef Ribs with Mashed Potato. Guest what? It is only priced at RM48 nett per person and RM30 nett per children from 4 years old to 11 years old.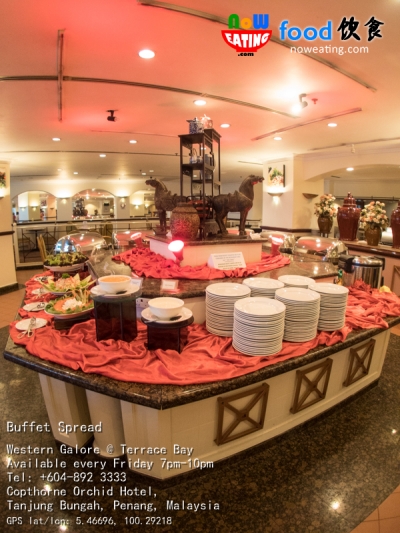 Western Galore features a wide array of Western dishes including Appetizers, Soup, Western favorites and Desserts. Main course are basically hot tray items. Personally, we prefer to have some live action stalls but at the price like this, you can't really complain much.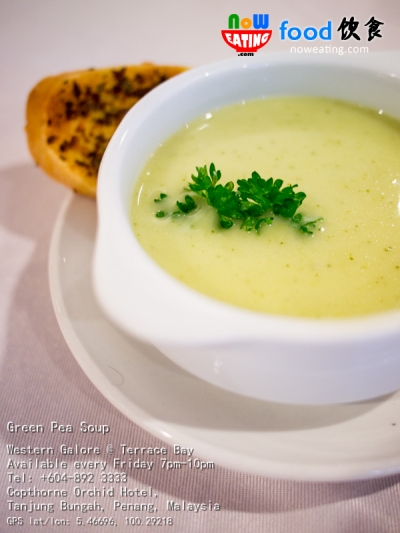 We begun our meal with a bowl of Green Pea Soup with a slice of Garlic Bread.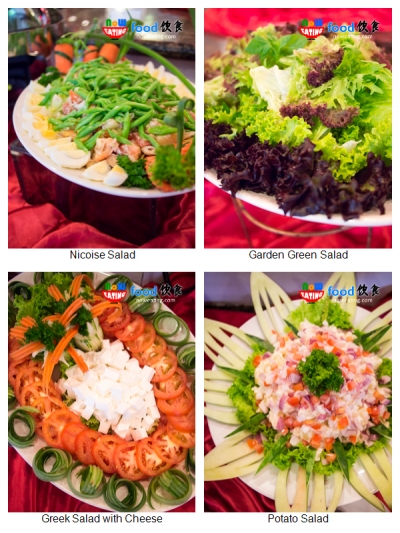 Salads are quite tempting as well, including:
Nicoise Salad
Garden Green Salad
Greek Salad with Cheese
Potato Salad
Among them, the unique Nicoise Salad composed of tomato, hard-boiled eggs, French bean, Nicoise olive, and vinaigrette dressing is our favorite.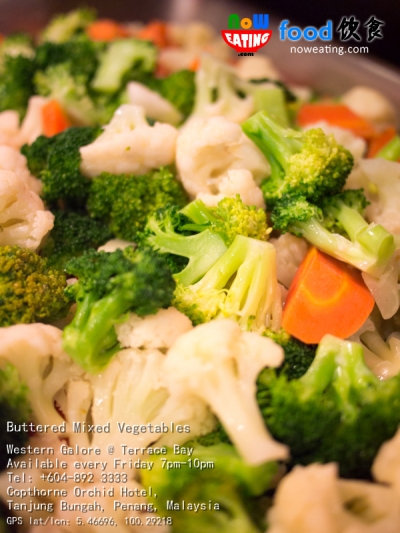 Prefer cooked vegetable? Try the Buttered Mixed Vegetables.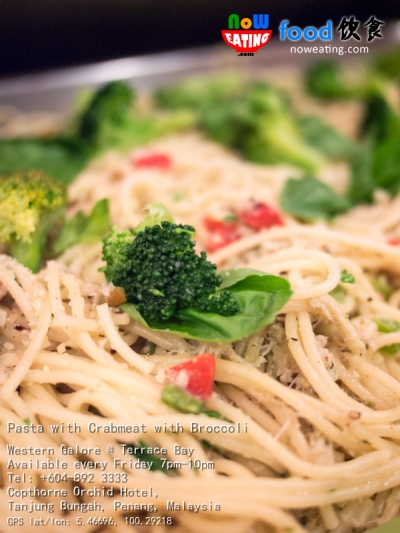 Western Galore is not all about American food. Italian cuisine such as Pasta with Crabmeat and Broccoli is also available. One point worth taking note is that Terrace Bay uses fresh crab meat instead of artificial crab stick commonly found in other restaurants.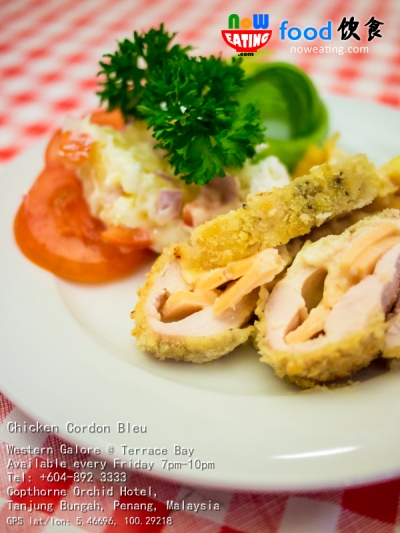 Chicken Cordon Bleu – de-boned chicken stuffed with ham and cheese. A dish which is usually found in a la carte menu. Now, you can have unlimited of them at Copthorne Orchid Hotel.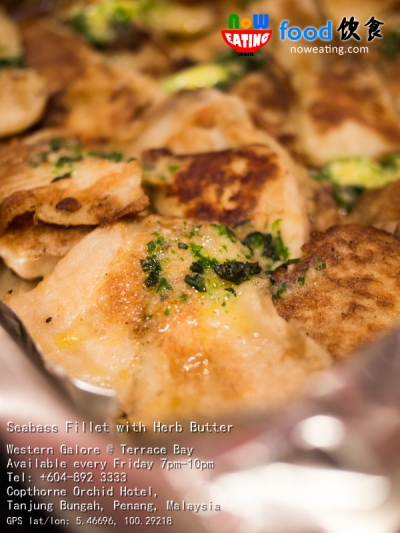 Again, Terrace Bay uses better seafood such as seabass for Fish Fillet with Herb Butter. It is best consumed with Pilaf Rice which is available in the buffet spread as well.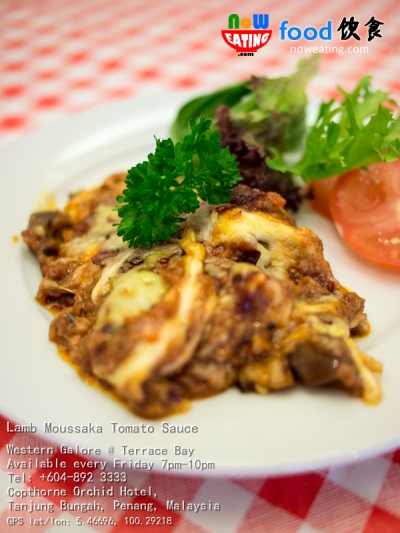 Meat lover should not miss the Lamb Moussaka Tomato Sauce. It is like lasagna with baked cheese on top, stuffed with minced lamb. An effortless dish to enjoy.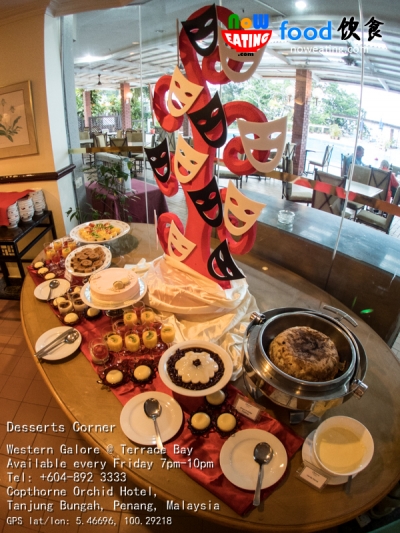 Another counter is dedicated for desserts. Behind the desserts counter is open air dining area in which guests can enjoy their buffet next to the swimming pool.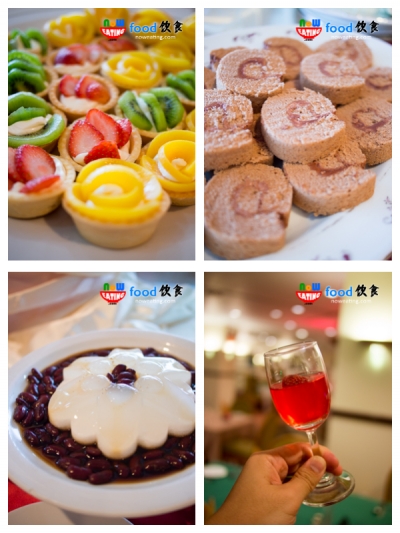 Desserts for each week will be changed slightly but in general, desserts consist of following:
Mini Fruit Tartlets
Fruit Pudding
Jellies in glass
Creme Caramel
Chocolate cake
Bread Butter Pudding
Fresh Fruit Platter
Pandan cake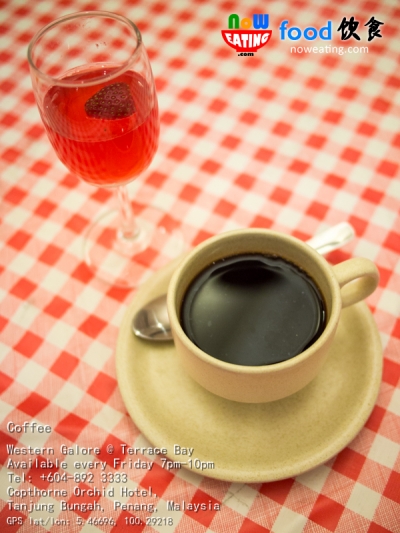 Last but not least, have a cup of coffee or tea and continue your evening chit-chating with friends and family. Western Galore buffet is available every Friday (until further notice). For reservation, please call Copthorne Orchid Hotel at +604-892 3333.
| | |
| --- | --- |
| Place Name: | Terrace Bay |
| Cuisine: | Buffet |
| Address: | Copthorne Orchid Hotel, Tanjung Bungah, 11200, Penang, Malaysia |
| Tel: | +604-8923333 |
| Email: | [email protected] |
| Working Hour: | 7pm-10pm Every Friday |
| Last Visit: | 20160325 |