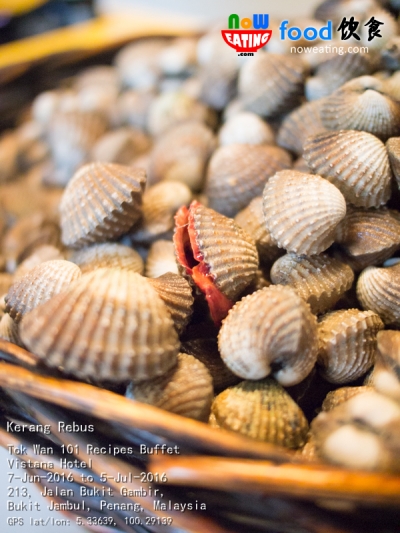 Kerang Rebus (Boiled Clams) – a local seafood cuisine with delicious crisp succulence which is commonly found in rural area or fisherman village. Now, you can get it at Vistana Hotel of Penang, Kuantan and Kuala Lumpur. This is just one of Tok Wan 101 Recipes buffet items during the blessed month of Ramadhan.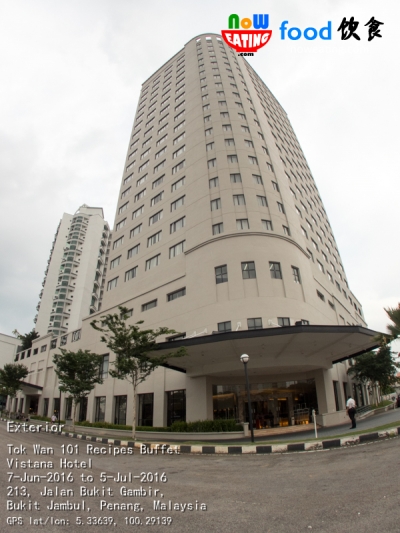 Vistana Hotel Penang is located in Bukit Jambul, Bayan Lepas and is a well-known hotel for corporate events, business and casual stays. We visited the premise almost every year for its Ramadhan buffet thanks to its variety of choices and affordable pricing. Did we mention that it has 101 items in the buffet spread?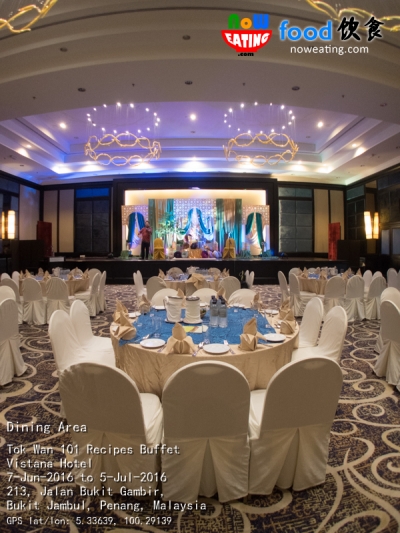 The Ramadhan-inspired buffet is held in the ground floor Ballroom and is available throughout all Vistana Hotel outlets including Kuala Lumpur, Kuantan and Penang. The round table setup is very suitable for "buka puasa" experience in which families and friends sit down to pray and eat together in this festive season. We had been to this ballroom for wedding dinner previously and it was pretty cozy even when fully occupied. Prayer rooms are also available for Muslim guests celebrating this blessed month.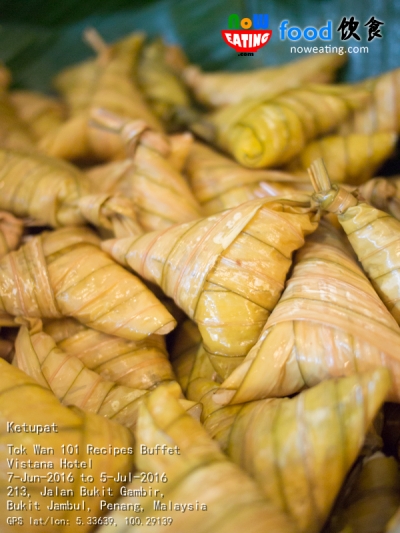 Compared to other hotels, Ramadhan feast in Vistana Hotel is more towards "kampung" (village) style in which guests will have an opportunity to try more authentic Malay cuisine such as ketupat and lemang as the starter.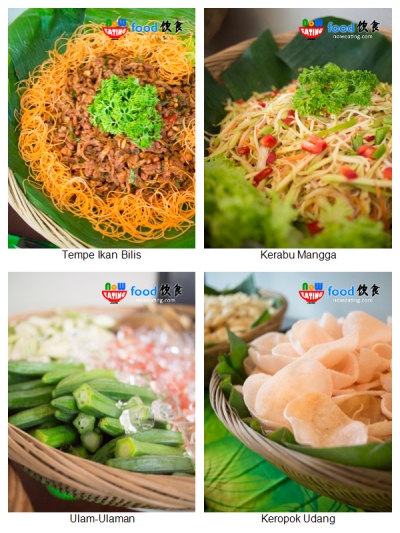 Tok Wan is a colloquial Pahang state term for grandmother. Tok Wan 101 promises an assortment of fresh tangy salads such as Kerabu Mangga, Kerabu Sotong, Kerabu Kaki Ayam, a healthy selection of Ulam-Ulaman, crackers and Tempe Ikan Bilis.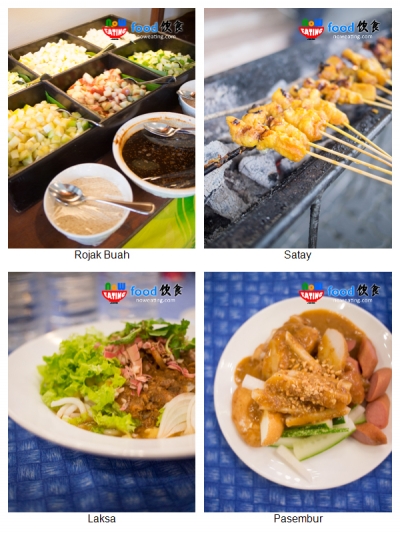 Famous Penang dishes such as Rojak Buah, Satay, Laksa and Pasembur are also available from action stalls. We pretty much enjoyed each of them.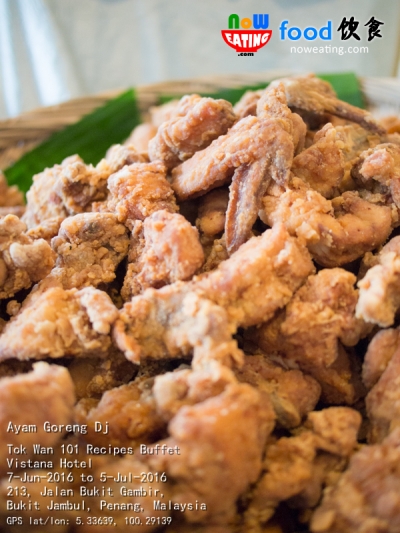 We also couldn't resist grabbing fried chicken, pieces after pieces from a mountain of Ayam Goreng Dj. Another fried items we enjoyed was the Fried Mushroom.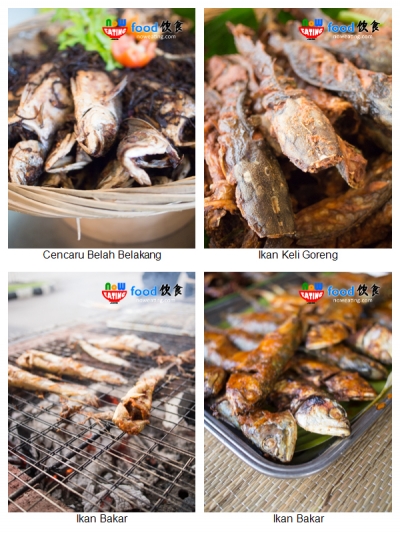 Fish lover will definitely benefit from this buffet as this year, we observed more fish dishes such as Cencaru Belah Belakang, Ikan Keli Goreng, and Ikan Bakar. These dishes really reminded us homecook dishes back in good ol' days in which the whole fishes were deep fried to golden before dipping with homemade "sambal" sauce.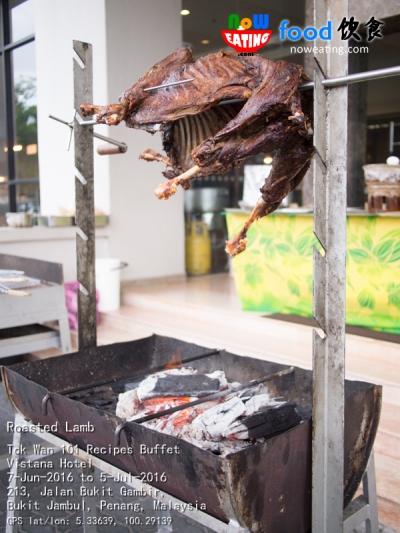 Speaking of "Ikan Bakar", one should pay a visit to "Bakar Bakar" cooked to order station at al fresco where kambing panggang (roasted lamb), ayam panggang and freshly grilled satay are served with special sauces. It is also the busiest station in which guests are queuing up to grab a piece of smoking hot BBQ items from the chefs.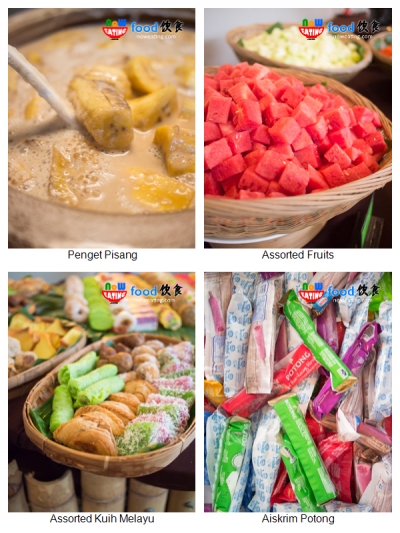 For the desserts, one is spoiled for choices with an array of traditional Malay kuih-muih such as Kuih Cara Manis, Onde-Onde, Seri Muka, Ketayap and Kuih Loyang.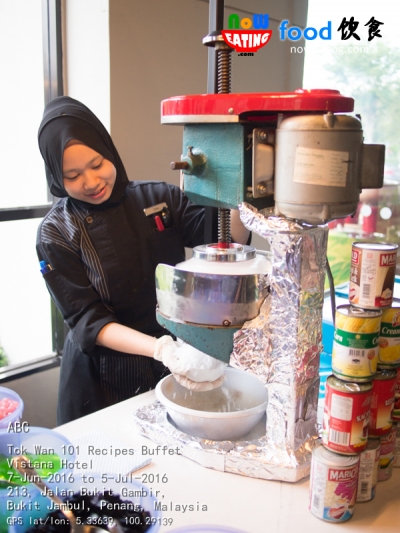 Should you prefer an icy local treat at the end of your meal, the celebrated ice kacang is also available at the dessert counter.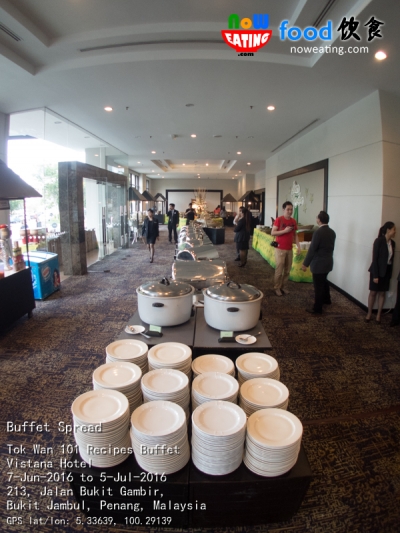 Tok Wan 101 Recipes Ramadhan feast is available from 7-Jun-2016 to 5-July-2016. Pricing-wise, Vistana Hotel is still maintaining its competitive price of RM65 nett per adult and RM30 nett per child aged 4-12 years old. For reservation, kindly call +604-646 8000.
GPS: 5.33639, 100.29139
| | |
| --- | --- |
| Place Name: | Vistana Hotel Penang |
| Cuisine: | Buffet |
| Address: | Bukit Jambul, Bayan Lepas, Penang, Malaysia |
| Tel: | +604-646 8000 |