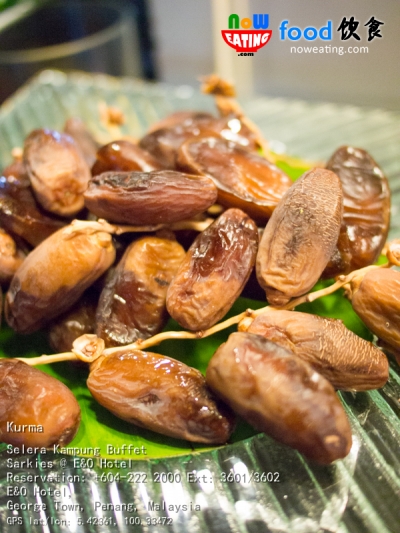 When you see Buah Kurma (Date Palm), you know that something is coming, that is, month of Ramadan. Last year, we visited Eastern & Oriental Hotel for its Buka Puasa buffet. This year is not exception as well.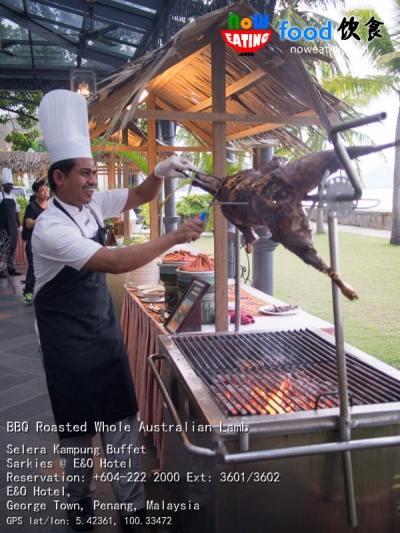 This year, it is called Selera Kampung buffet dinner and is available from 6-Jun to 5-July-2016 at Sarkies – the restaurant at new wing serving daily buffet. The buffet is designed for guests from different ethnics and age groups. During the month of Ramadan, the International buffet is further extended to veranda with more action stalls including the signature BBQ Roasted Whole Australian Lamb…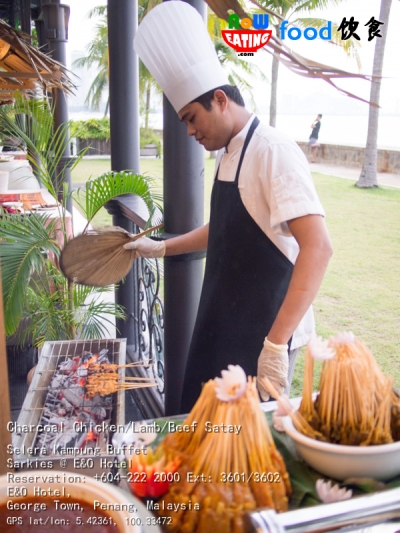 … Charcoal Chicken/Lamb/Beef Satay …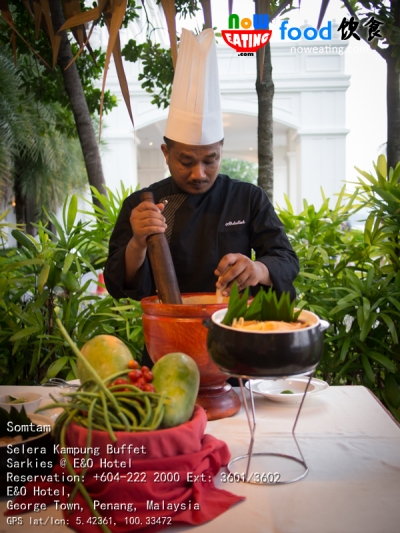 … and live salad stall serving Asian salad in rotating basis, including:
E&O Rojak Buah
Somtam
Kerabu Mangga
Kerabu Tauge dan Soohun
Jelly Fish Salad
Kerabu Ayam
Seafood Salad Vietnam Style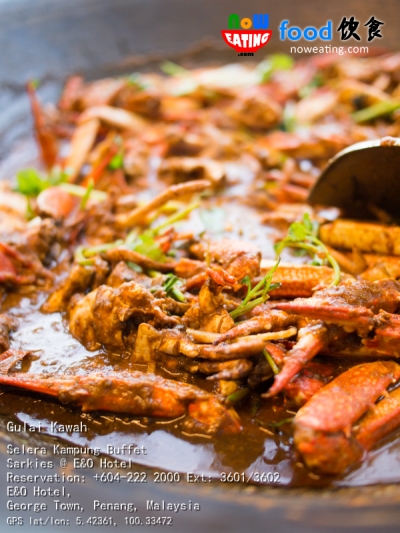 Gulai Kawah, Bubur Ayam and Murtabak are also available during the month of Ramadan.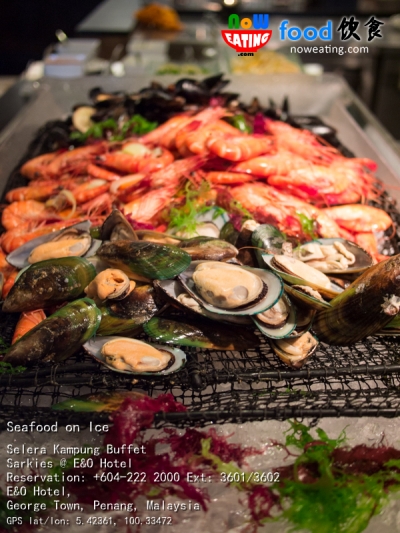 Inside the air-conditioned dining area, the cuisine served is similar to daily International buffet with Seafood on Ice, Japanese Corner, Asian hot section, rotisserie action section and etc.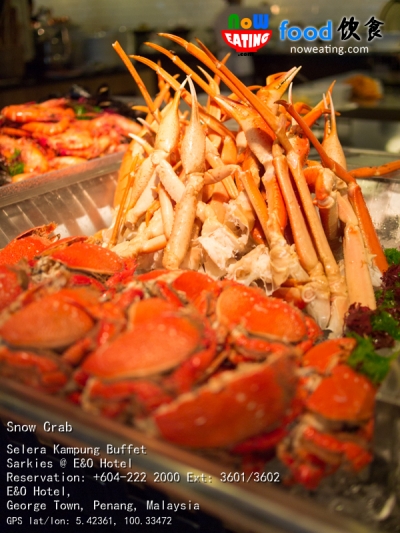 Yes, you saw it right. The Seafood on Ice is still there during the month of Ramadan and it is a must-visit in which guests are able to enjoy seafood fresh from the sea including:
Alaska King Crab
Spanner Crab
Oyster with Salsa on the Glass Plate
Cray Fish
Black Mussel
Green Mussel
Poach Prawn
Poach Scallop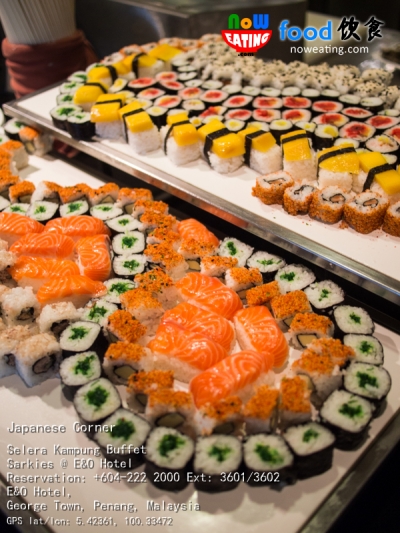 Japanese Corner is always "selling fast" with assorted sushi and sashimi. Make sure to arrive early and grab some pieces to your dining table before anyone else.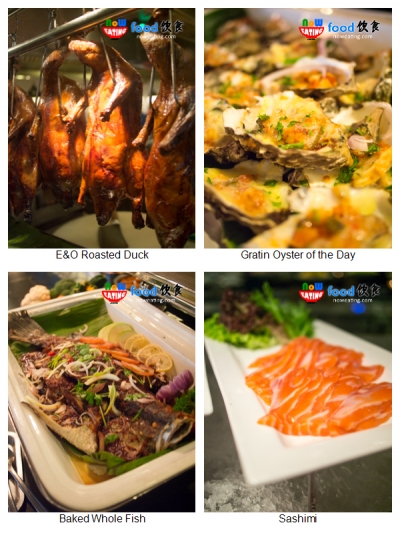 Other "selling fast" items include E&O's signature roasted duck, Gratin Oyster of the Day and Baked Whole Fish.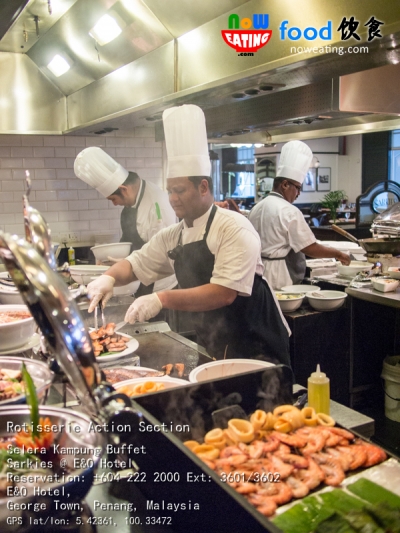 Other than action stalls at veranda area, indoor grill station is also available in dining area so expect a bit smokey environment. Still, it is fun to watch chefs busy grilling and serving food for guests including assorted seafood, steak, lamb, chicken and sausages.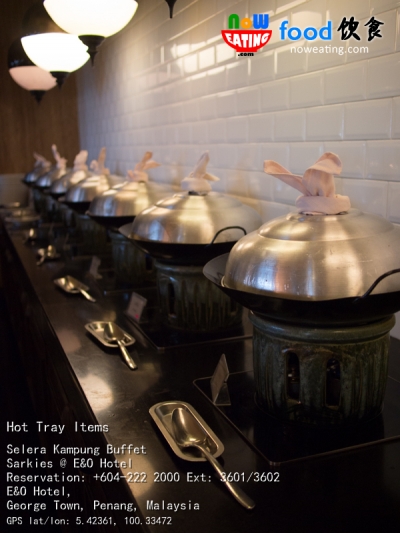 Against the wall is a row of hot tray items with 15 quality dishes in rotating basis.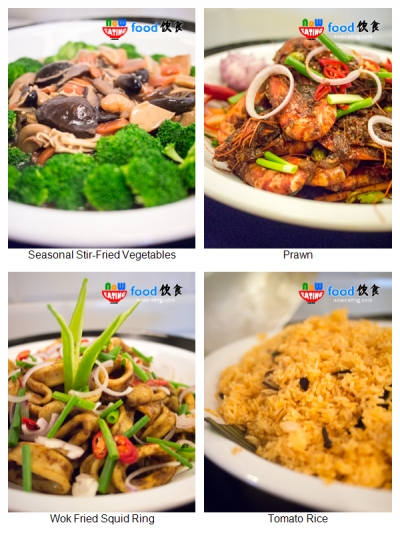 During the month of Ramadan, additional Malay dishes will be added on top of International dishes such as Tomato Rice, Ayam Percik Kuah Kacang, Rendang Daging, Kurma Kambing, and etc.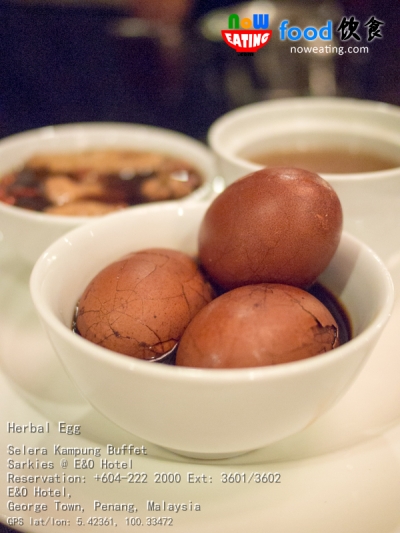 There are too many things to explore and if you search carefully enough, you will get some precious items such as Herbal Egg, Chi Kut Teh and Herbal Soup. We also forgot to mention that noodle station is also available with Penang's famous Char Koay Teow, Prawn Mee Soup, Assam Laksa, White Curry Soup and Tom Yam Goong to name a few.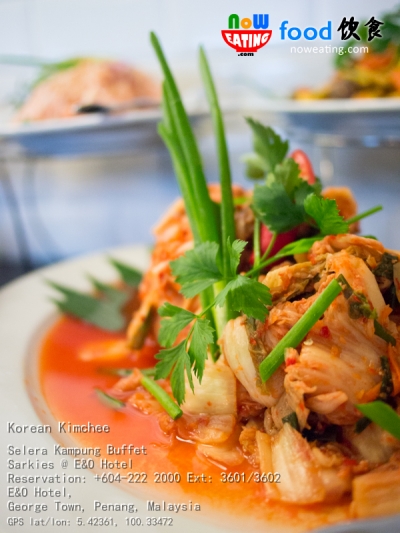 A section which impressed us during this round of review was the Cold Buffet Counter in which we observed that Sarkies improved on its choices by including famous appetizer around the world, including Korean Kimchee, Soba Noodle Salad and Otak-Otak. Special for the month of Ramadan, assorted Ulam-Ulaman is also available.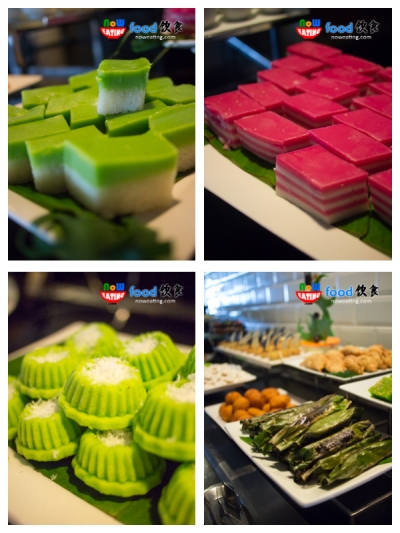 Be sure to reserve some space for mouth-watering desserts, including assorted Malay Kuih.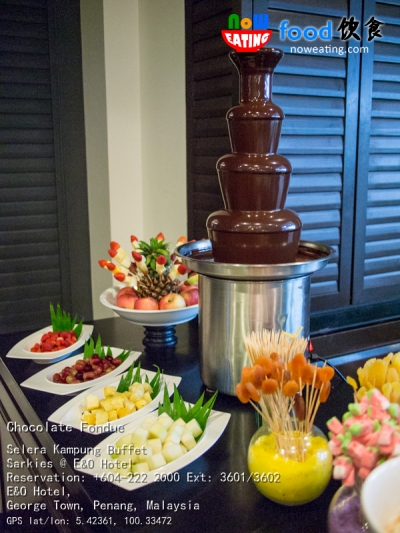 Sweet tooth? Chocolate Fondue, ABC, Chendol, and Ice Cream at your disposal.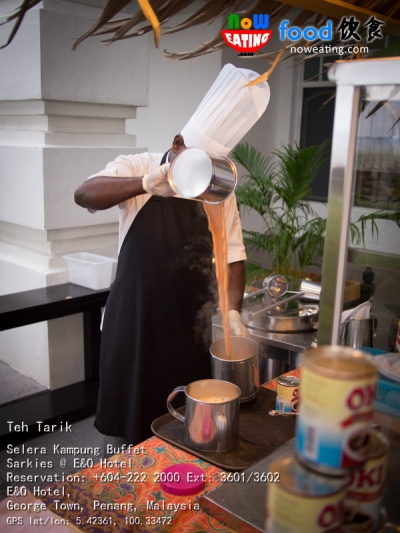 Last but not least, remember to have a glass of Teh Tarik (Pulled Tea) – a traditional hot milk tea popular in Southeast Asia before ending your wonderful evening with sweet memory. As a whole, if you are looking for a quality Ramadan buffet dinner in George Town area, E&O Hotel is your best bet.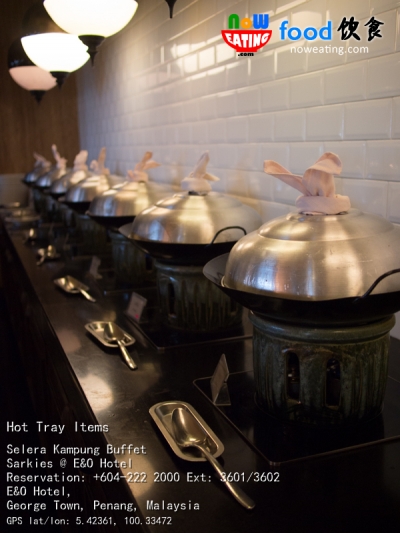 The halal Selera Kampung buffet dinner is priced at RM133.30 nett per adult, and RM60.95 nett per child. Child price applies to those from 6 to 12 years old. Children below 6 years old dine for free. Even better, make your reservation from 6 to 12 June 2016 to enjoy an early bird discount of 20% on your total food bill. For reservation, kindly contact Sarkies at +604-222 2000 ext. 3601/3602.
GPS: 5.4236,100.3346
| | |
| --- | --- |
| Place Name: | Sarkies |
| Cuisine: | Buffet |
| Address: | Eastern and Oriental (E&O) Hotel, George Town, Penang, Malaysia |
| Tel: | +604-222 2000 Ext: 3601/3602 |