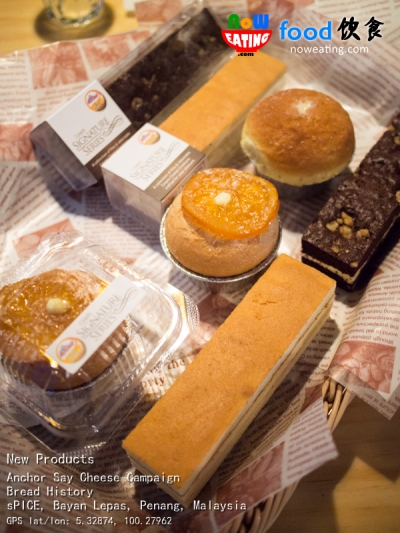 In conjunction with second phase of Anchor Say Cheese campaign, patisserie chefs from Fonterra Foodservices Malaysia (the company behind Anchor brand) introduced four new products in partnership with Bread History using top quality real butter, cream cheese, milk and cream from its highly popular Anchor range.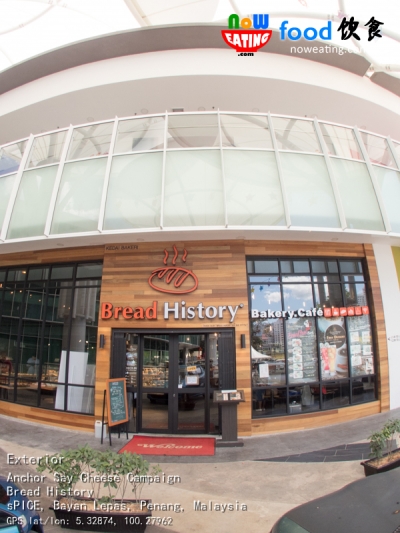 To be honest, this is our first time reviewing a bakery. Bakery shops are our usual stop when we are thinking of our breakfast for the next morning. Bread History is a well-known bakery in Penang with the latest 15th outlet to be opening soon in Sunshine Jelutong.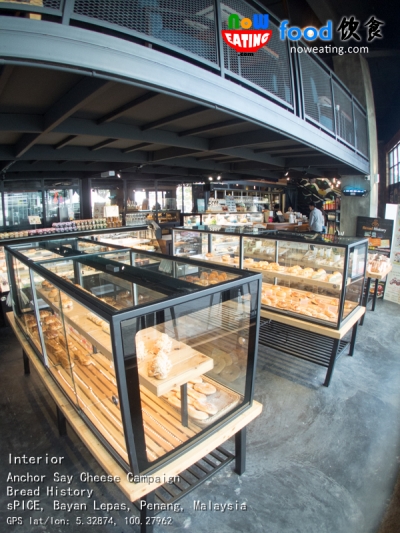 Unlike other bakeries selling only breads, buns and cakes, Bread History at sPICE (formerly PISA), Bayan Lepas, Penang has a cafe at the first floor serving Western cuisine so don't be surprised when your friends told you that they are having lunch/dinner at Bread History.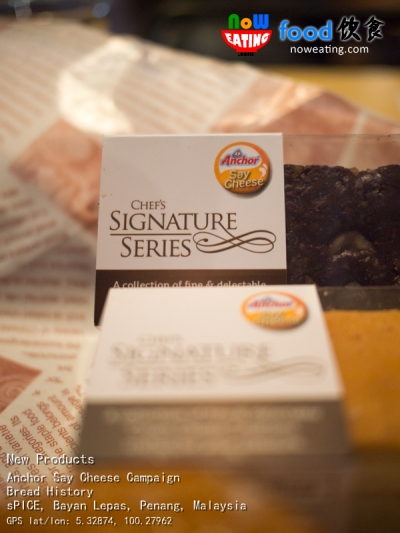 A bit history of Anchor. Anchor is a dairy from New Zealand since year 1886. Fonterra is the International exporter for Anchor. You will find Anchor products such as butter and cheddar cheese in supermarket. Phase 2 of Anchor Say Cheese campaign is more European themed and have Chef's Signature Series labeled on the products.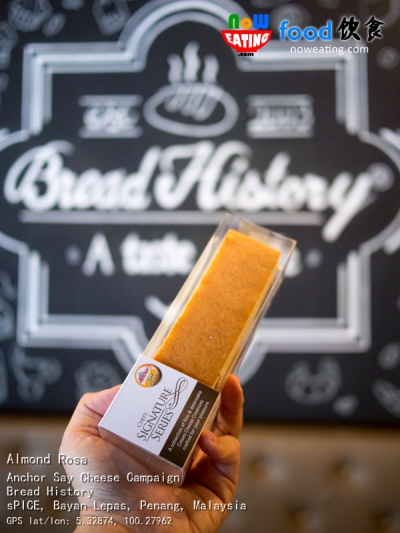 Two new cakes are introduced during Phase 2, each comes with an attractive transparent box suitable for gifting purposes.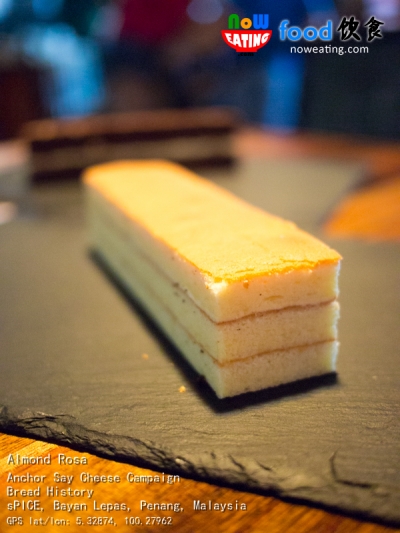 The first one being Almond Rosa – a nutty almond butter sponge cake with a rich layer of cream cheese.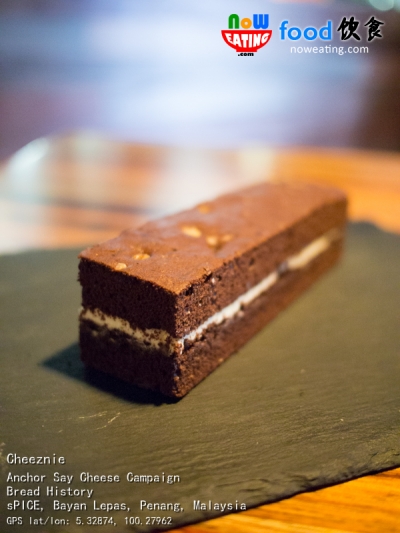 Second cake being Cheeznie – cream cheese sandwiched between two slices of decadent chocolate brownies and topped with chopped walnuts. Both Almond Rosa and Cheeznie are priced at RM5.90 each. Pretty reasonable considering the quality you will receive.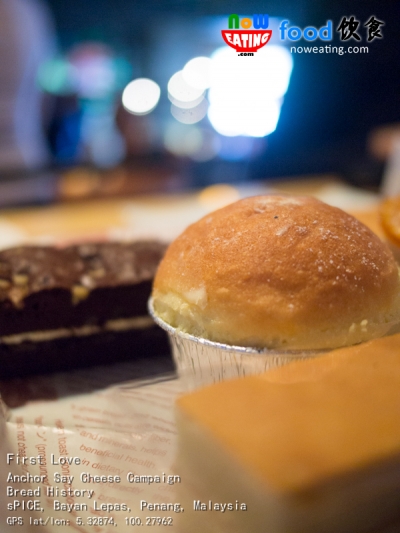 Two buns are introduced for Phase 2, including First Love – a sweet bread with a brown sugar cream cheese in the center sprinkled with brown sugar for that added crunch, guaranteeing love at first bite.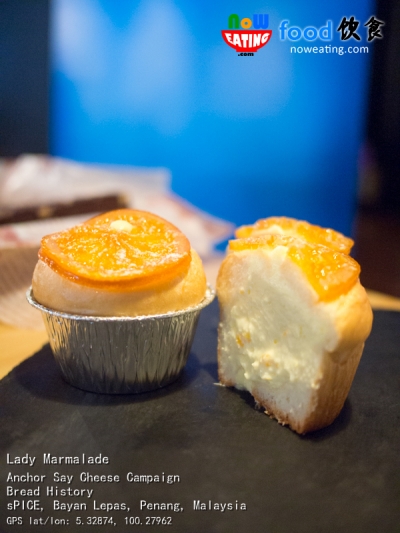 The last one being Lady Marmalade, which is also our favorite. Lady Marmalade is a sweet bread with an orange cream cheese filling topped with orange candied peel. Compared to others, Lady Marmalade has delightful aftertaste. We actually brought one home and found out that it even tasted better if left in fridge overnight.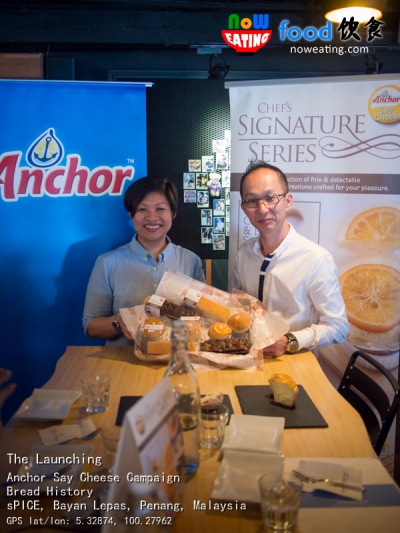 "We are very excited to be partnering with Fonterra Fodservices once again, as the Anchor brand is known for its commitment to quality and excellence." said Mr. Simon Auyong, the owner of Bread History. As a matter of fact, Bread History is using Anchor brand in most of its products. These exclusive Anchor's signature creations are available at selected bakeries throughout the country from now until December 2016.