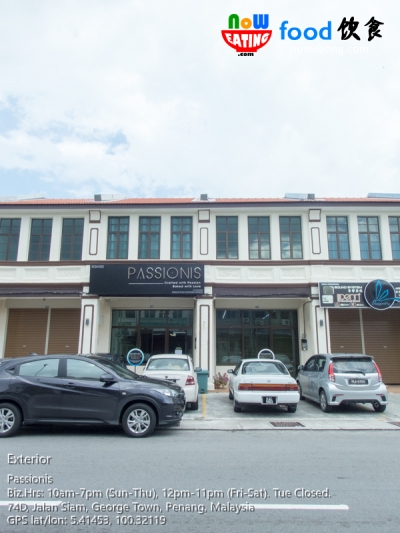 Passionis (GPS: 5.41453,100.32119) occupies two shops at Siam Road, George Town, Penang with four parking spaces reserved for customers in front. Do not park your car there if you are not intended to visit Passionis as you will probably be whipped by the lady owner. We recently visited it for a unique tea pairing session.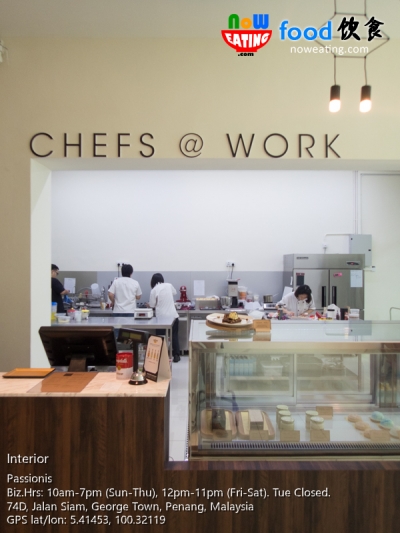 Unlike other cafes or bakeries, Passionis is a dessert shop with bright and spacious dining environment, behind the desserts display counter is an open kitchen allowing customers to witness the making of mouthwatering desserts by pastry chefs. Passionis is perhaps a place where you can sit whole day with your favorite books or laptop thanks to its cozy environment with minimalist design. The dessert shop is specialized in French desserts such as tart, mousse and soufflé named in French (we spent few hours in translating them).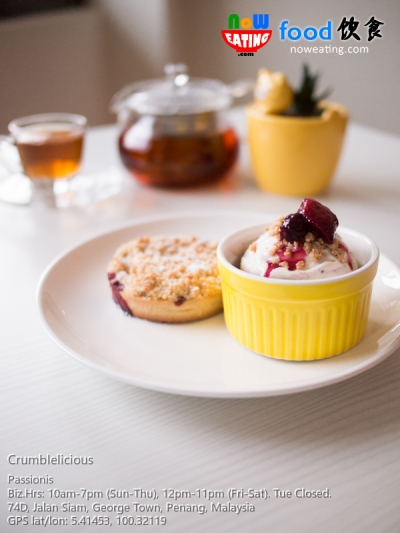 Let's begin with something tangy – Crumblelicious (RM17.90) made of mixed berries, streusel (crumbling topping), páte sablée (a classic French shortcrust pastry dough usually used as base for tarts), and berries swirl ice cream. Note that all ice creams are homemade. Crumblelicious is best paired with Ginger Peach Tea.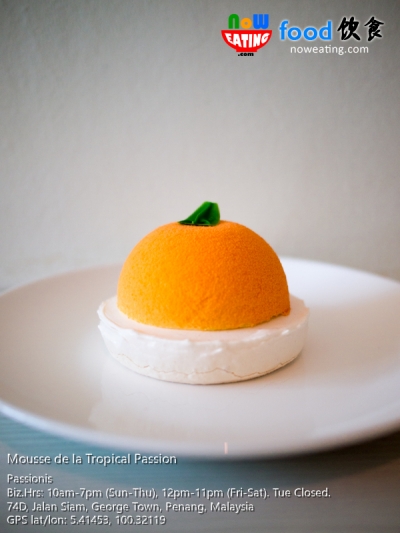 Mousse de la Tropical Passion (RM15.90) is a unique dessert where the best from both worlds (sweet and tangy) met. With smooth sugar crust as base, the hemispherical topping is made of passion fruit mango mousse & gelée (jelly).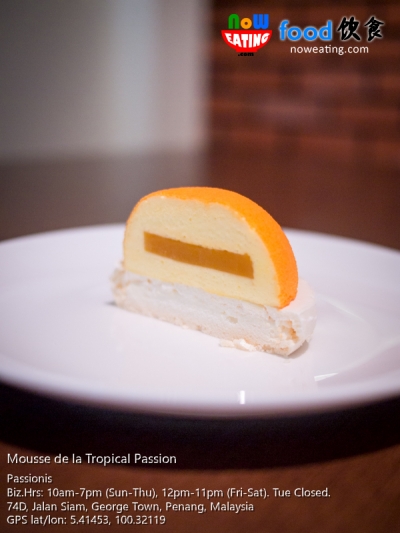 We usually keep the surprise for our reader but we can't resist the detail of the content. The jelly is stuffed perfectly in the center of the "dome". Best way to consume it is to put both mousse and the crust together into your mouth and not separately. Mousse de la Tropical Passion is best paired with Lemon Verbena Tea. Note that each pot of tea is priced at RM15.90.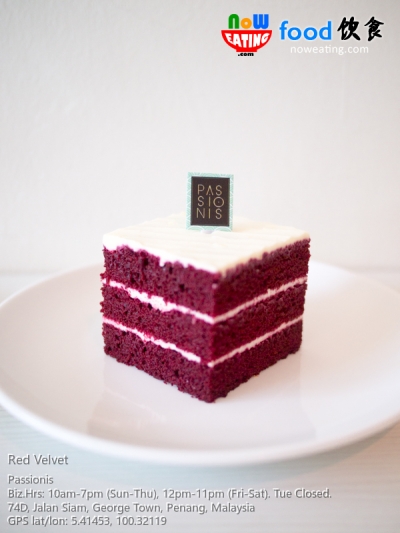 For those looking for more "traditional" desserts, try Red Velvet (RM16.90) created from cocoa, vanilla, cream cheese, and lemon zest. Best paired with Flowery Earl Grey tea. For Earl Grey English tea lover, Passionis provides one of the best Earl Grey tea on the island.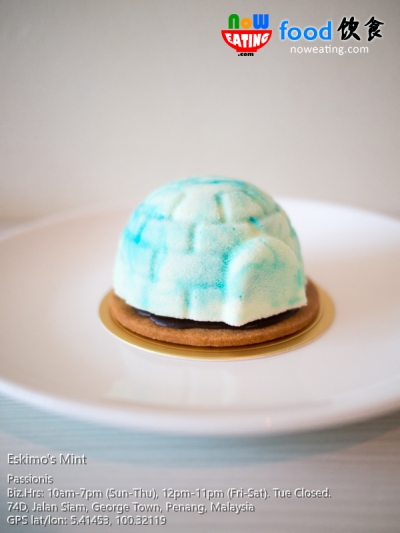 Having headache in deciding whether to go for white or dark chocolate? Why not go for both? Introducing Eskimo's Mint – delectable white chocolate mint mousse, crunchy chocolate bits, 64% dark ganache on a pâte sablée. It looks sweet from the outside but trust us, the sweetness is well-balanced and its chilling effect works best under hot and humid weather of Malaysia. A must-try for mint lover. Best paired with Organic Peppermint Leaves tea.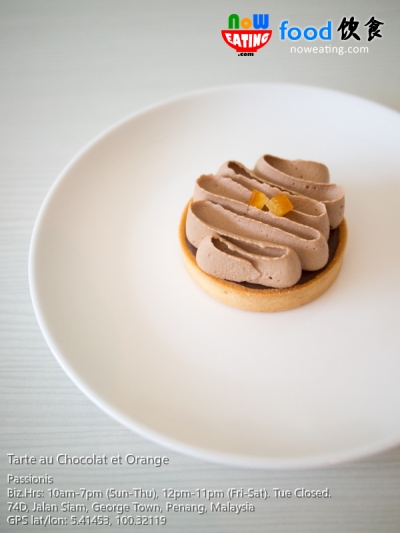 Yes, we are moving to chocolate desserts for the remaining post. The Tarte au Chocolat et Orange (RM14.90) looks like a simple chocolate tart but trust us, Passionis does a great job in layering flavour, from sweet páte sablée filling at the bottom to orange flavoured milk ganache (a filling made of chocolate and cream) in the middle to imported citrus peel on top. Best paired with Shanghai Rose tea which is also our top pick that evening.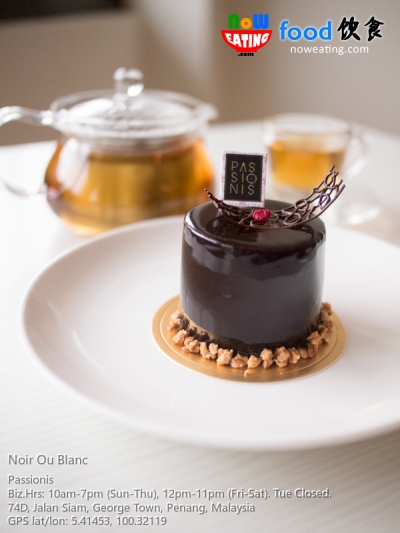 Looking for something soft and more chocolate-infused? Try Noir Ou Blanc (RM14.90) made of white chocolate mousse, raspberry gelée and vanilla sponge. This is also our top pick as long as chocolate dessert is concerned. Best paired with Organic Chamomile Flowers tea.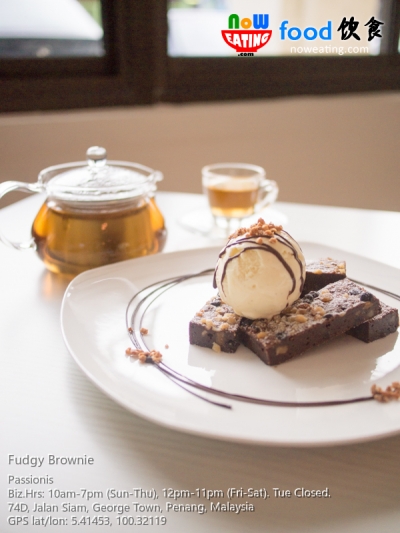 For the ultimate chocolate lover, we strongly recommend Fudgy Brownie (RM17.90) with the rich, moist and dense cake made of coarsely chopped walnuts, almond, chocolate chips and chocolate sauce before topping with a scope of Madagascar vanilla pod ice cream.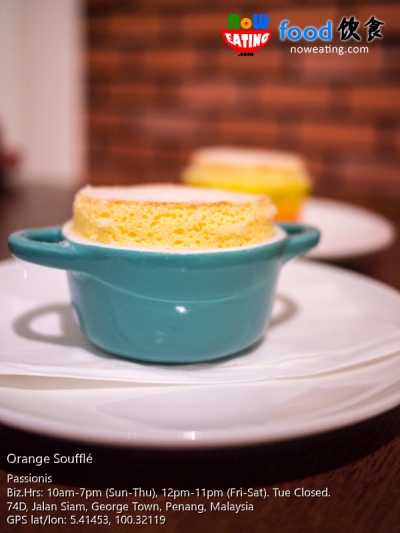 During the visit, we had a chance to review a new item – Orange Soufflé (RM18.90) which is also a traditional France egg-based dish. A uniqueness of souffle is that once cooked, it will be puffed up and turned fluffy before falling in few minutes.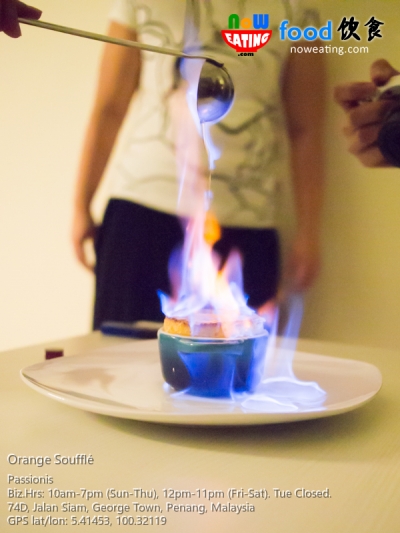 Even better, have some Instagram opportunities by "torching" it with liquor and turn the Orange Soufflé into premium alcoholic dessert.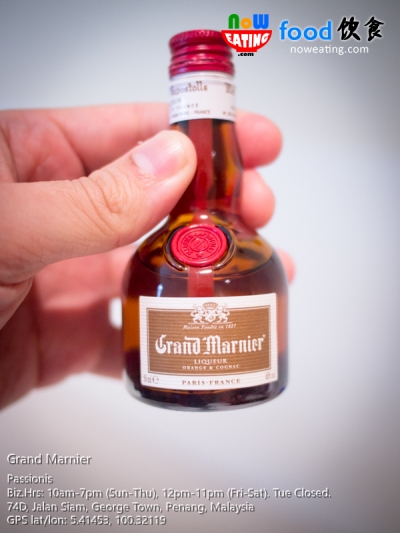 Behind the scene is Grand Marrier – an orange-flavored liqueur from France created in year 1880. Note that the liquor contains 40% alcohol. Alcohol-infused  Orange Soufflé is priced at RM23.90.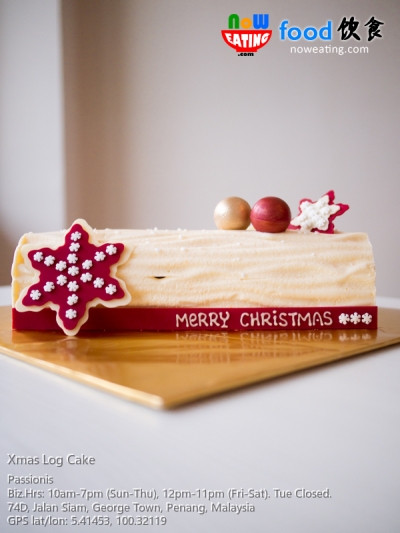 In conjunction with coming Christmas Day, Passionis is introducing Xmas Log Cake at RM150 per kg. Unlike most log cakes which use sponge cake as the content, Passionis uses Mascarpone cheese mousse with orange zest, white chocolate, yuzu jam and blood orange jelly. Definitely a new attempt for log cakes.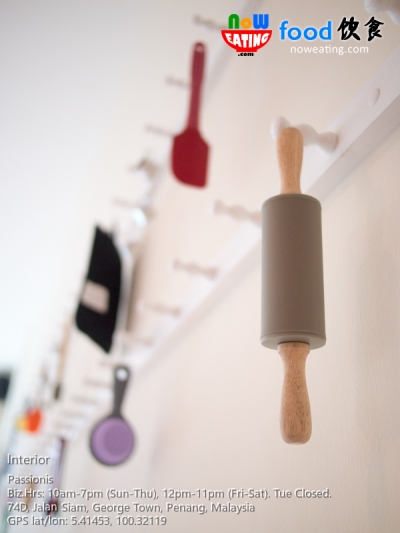 As a whole, Passionis is a great place for France desserts baked by pastry chefs with love. Note that these are just few of Passionis desserts and we believe that more desserts will be invented by talented chefs in future. Takeaway and catering are also available. Passionis is open daily from 10am until 7pm from Sunday to Thursday, 12pm until 11pm from Friday to Saturday and is closed on Tuesday. For inquiry, please call +604-218 9314.
| | |
| --- | --- |
| Place Name: | Passionis |
| Cuisine: | Other |
| Address: | 74D, Jalan Siam, George Town, Penang, Malaysia |
| Tel: | +604-218 9314 |
| Working Hour: | 10am-7pm (Sun-Thu). 12pm-11pm (Fri-Sat). Close on Tuesday. |
| Last Visit: | 20161113 |