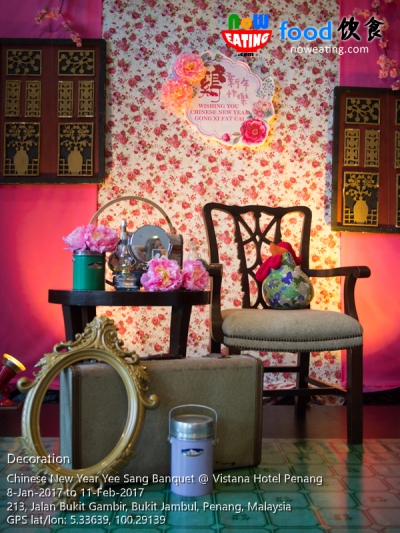 [January 2017] Vistana Hotel Penang (GPS: 5.33639,100.29139) is proud to present Hong Kong Master Chef Ng Wing Lam, an accomplished Master with over 40 years of experience in Hong Kong and Asia. The Chinese Banquet Master Chef will lead Vistana Chefs as they develop innovative and outstanding Chinese Banquet Cuisine for your enjoyment at the Vistana Hotels in Kuala Lumpur, Kuantan and Penang.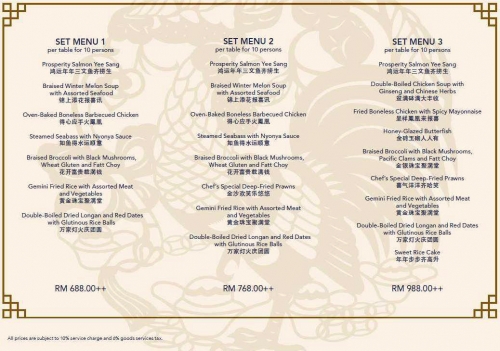 In conjunction with upcoming Chinese New Year, total of 3 set Yee Sang Banquet Menu are available from 8-January-2017 to 11-February-2017 with price starting from RM688++ and up to 9-course meal. We visited a preview session on 6-January-2017 on its Set Menu 3 priced at RM988++ with 9-course meal.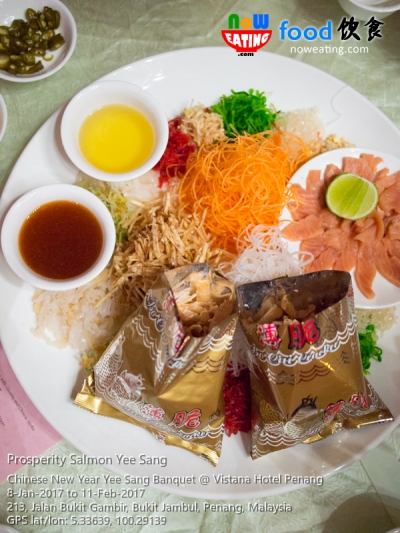 Prosperity Salmon Yee Sang 鸿运年年三文鱼齐捞生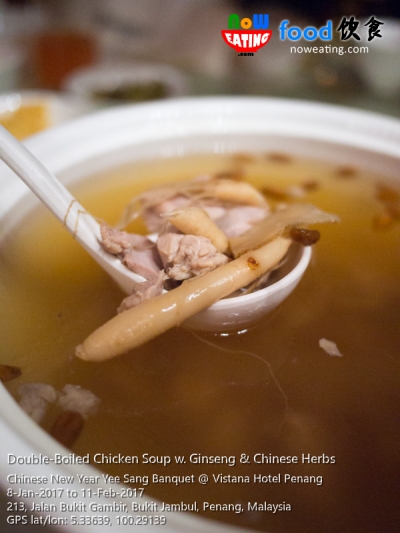 Double-Boiled Chicken Soup with Ginseng and Chinese Herbs 盆满砵满大丰收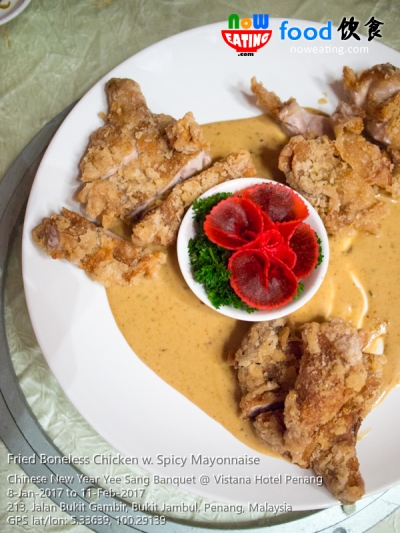 Fried Boneless Chicken with Spicy Mayonnaise 呈祥凤凰来报喜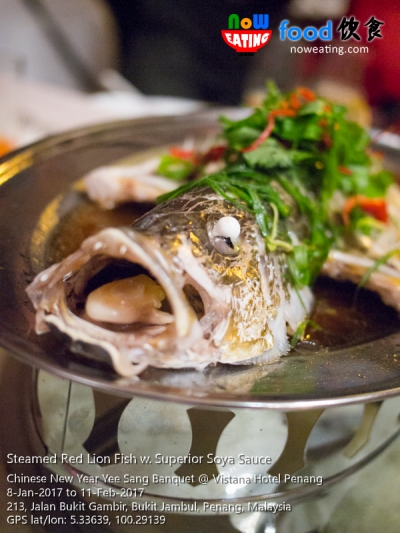 Steamed Red Lion Fish with Superior Soya Sauce*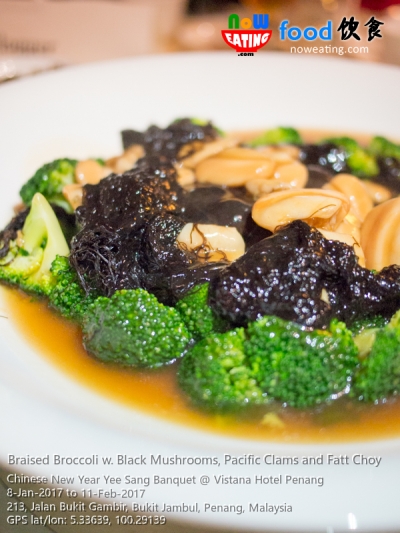 Braised Broccoli with Black Mushrooms, Pacific Clams and Fatt Choy 金银珠宝聚满堂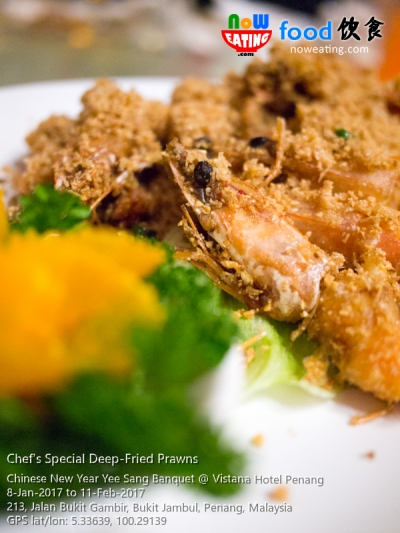 Chef's Special Deep-Fried Prawns 喜气洋洋齐哈笑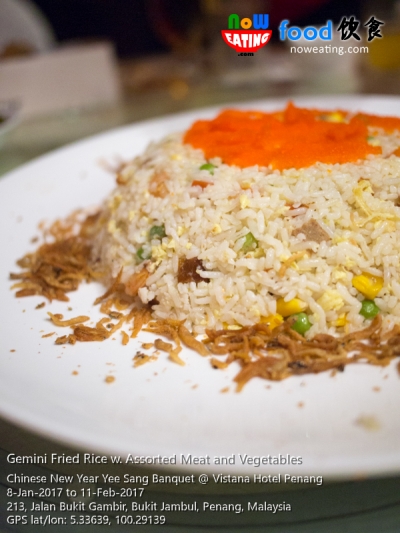 Gemini Fried Rice with Assorted Meat and Vegetables 黄金珠宝聚满堂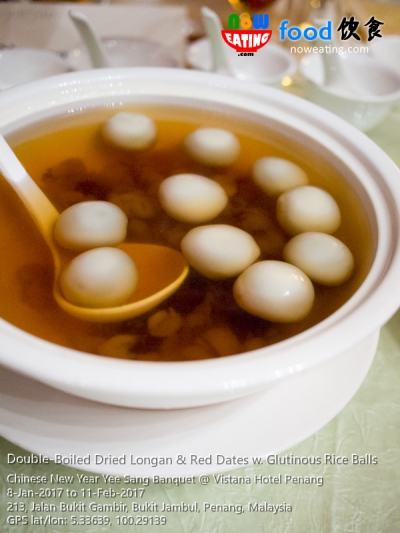 Double-Boiled Dried Longan and Red Dates with Glutinous Rice Balls 万家灯火庆团圆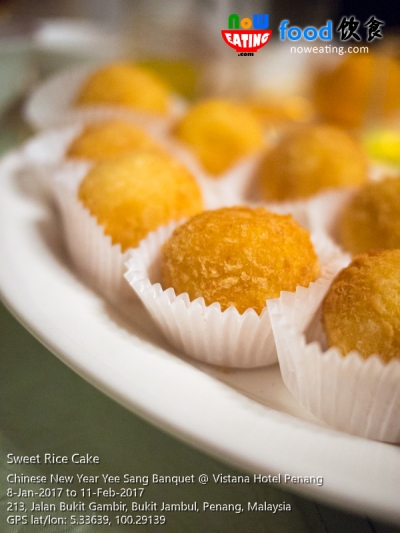 Sweet Rice Cake 年年步步高升
For reservation, kindly call +604 646 8000 or email [email protected].
* Replacement for Honey-Glazed Butterfish 金砖玉砌人人有