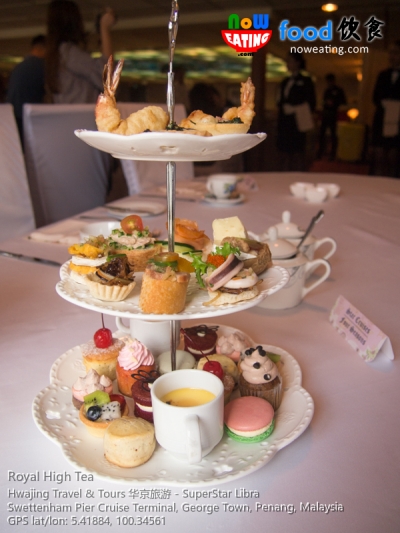 Isn't it great that you pay with the same price just like others but receive better treatment compared to others? Yes, Hwajing Travel & Tours 华京旅游 is proud to present you "Royal High Tea" exclusively for Star Cruises' SuperStar Libra passengers booked through the travel agency at no additional cost!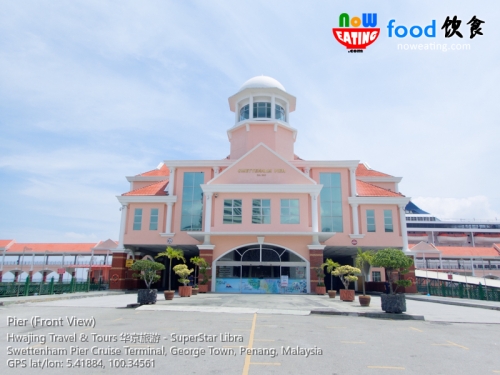 For those passing by Weld Quay in George Town, they may notice cruises as huge as a shopping mall occasionally parked at Swettenham Pier Cruise Terminal with one of them being Star Cruises' SuperStar Libra. Libra is one of the six ships under Genting's Star Cruises fleet with home port in Penang. Its famous itinerary being 4D3N Penang-Phuket-Krabi cruise usually departed every Sunday.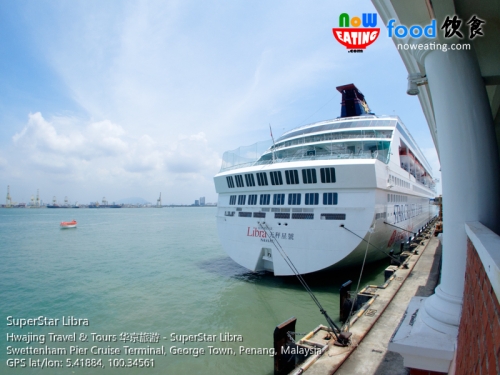 Reservation can be made online and if you "Google" around, you will find few travel agencies providing SuperStar Libra booking service with similar prices. Hwajing is one of them and we strongly recommend you to consider it as they are currently having not one, but two promotions not to be missed.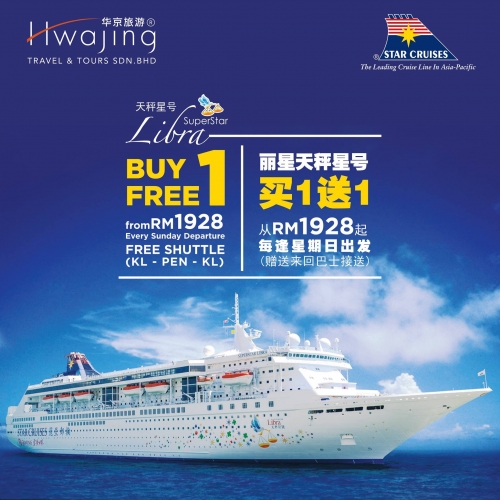 The first one being "Buy 1 Free 1" promotion. Price is starting from RM1,928 for 2 persons. Even better, free shuttle between Kuala Lumpur and Penang (two-way) is provided. Departure period: 16 April 2017- 30 July 2017. For more information including reservation, kindly visit Hwajing official website or Facebook page: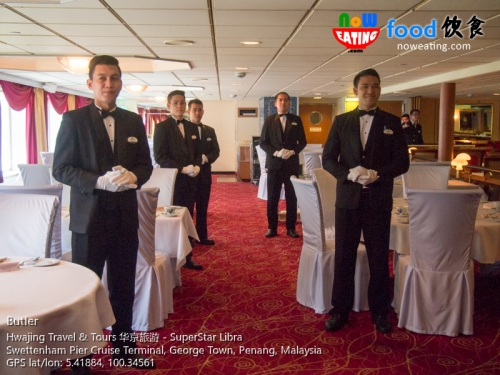 The second promotion is the "Royal High Tea" exclusively for SuperStar Libra passengers booked through Hwajing. According to Hwajing's Managing Director – Mr. Kenny Cheong, Hwajing is the leading travel agency in Malaysia to introduce this enthralling afternoon tea concept embedded in their cruise package. Privileged passengers will be greeted by well-trained steward attendants the moment passengers walked into Four Seasons Restaurant – one of six restaurants in SuperStar Libra.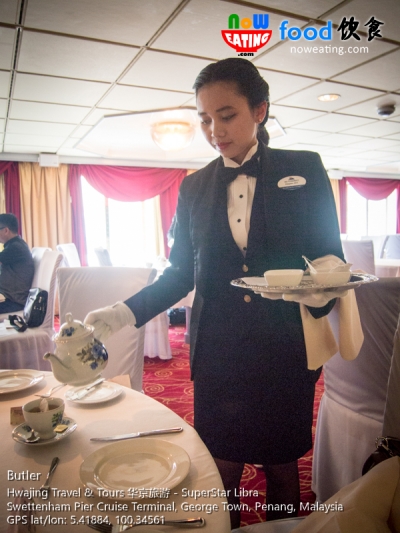 So, why such a privilege? "We are aware that price is a key factor for our Malaysian travelers especially during the period of country's economic recession. Therefore, we worked hard with our pricing while adding innovative content to our travel itinerary. We believed that our first ever Royal High Tea concept is just appropriate.", said Mr. Kenny Cheong.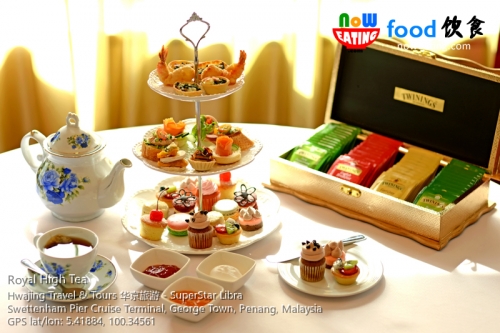 (Photo courtesy of Hwajing's appointed photographer)
Afternoon tea was introduced in England in year 1840 by a Duchess called Anna in which the Duchess usually had late dinner at 8 o'clock and found herself hungry at 4 o'clock in the afternoon. She then asked for a tray of tea, bread, butter and cake to be served. Soon, she started inviting friends for such lovely afternoon tea and the pause for tea turned into a fashionable social event for upper class society.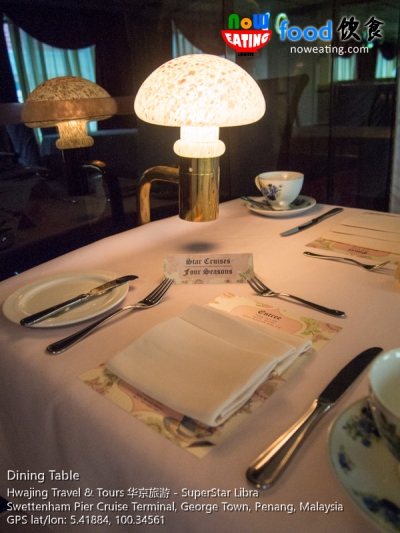 Guess what? The 42,285 gross tonnage SuperStar Libra has 718 cabins, 6 restaurants, 2 bars and 2 pools in it. Imagine it as a floating resort bringing you to Phuket and Krabi. Four Seasons Restaurant serves semi buffet, set meals, Asian, and Western cuisine.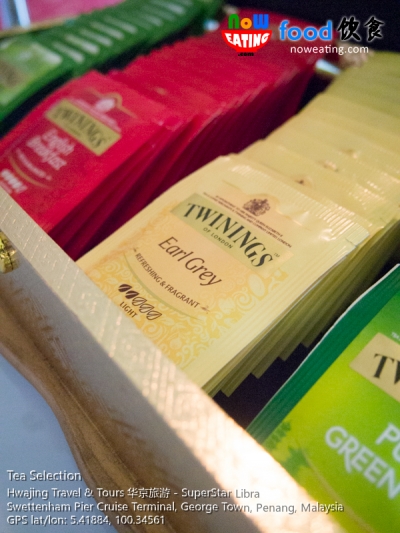 Our afternoon tea begins with explanation of English teas from Twinings, Andover, United Kingdom by friendly butler:
English Breakfast – Prevention of cancer and kidney stone
Earl Grey Tea – Fights anxiety and depression. Prevention of heart disease
Peppermint – Sinus relief. Soothe stomach problems
Green Tea – High antioxidants. Anti-Inflammatory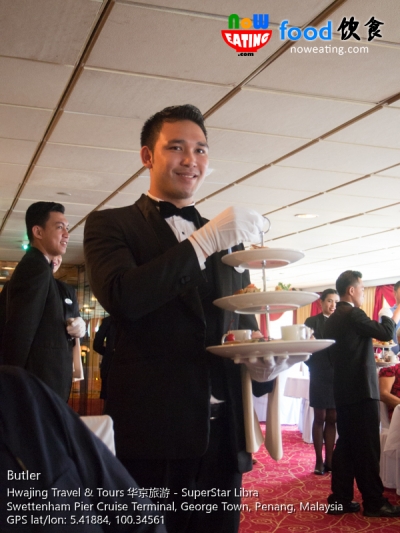 Afternoon tea was prepared by award-winning chef and before we finished taking photos of the surrounding, three-tiered tea tray was served by butler as the chef wanted us to enjoy the food hot. Perhaps the highlight here is not on the afternoon tea, but the top-notch service received from attentive butlers wearing black coat and white gloves – a formal butler attire hardly seen in Malaysia.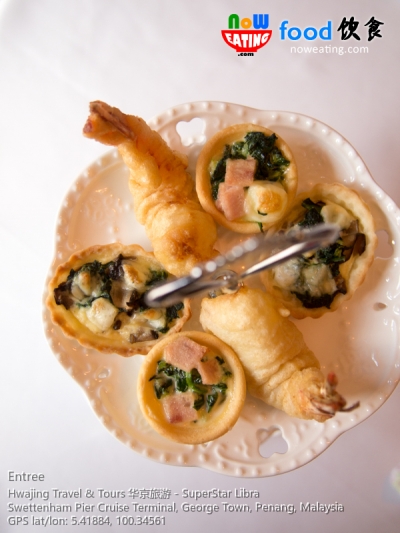 Near to 20 items of afternoon tea are available with the upper tray being Entree served hot:
Prawn fritter
Savory quiche
Baked mushroom mini pie
Middle tray was Hors d'oeuvre or "main course" of the afternoon tea consisting of the following: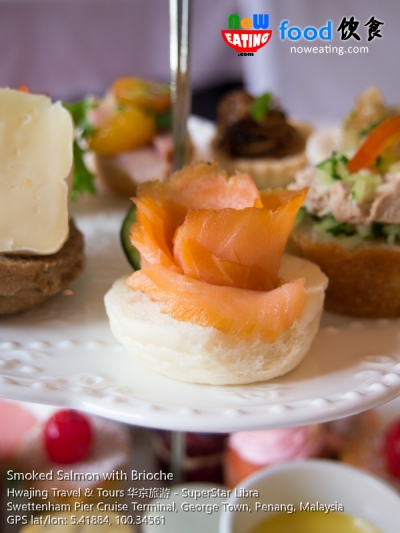 Mini Ratatouille on Tart
Smoked Salmon on Brioche
Aloo Vada on Prata Bread
Smoked Duck on Mini Baguette
Camembert Cheese on Rye Roll
Tuna Mousse on Croissant Roll
Spiced Squid with Caramelized Onion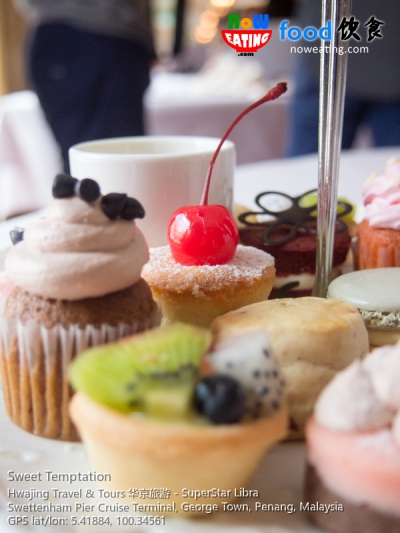 We ended our afternoon with some sweet temptation:
Cup Cake
Fruit Tart
Red Velvet
Cheese Cake
Creme Brulee
Rainbow Macaroon
English Fruitcake
Scones with Jam Marmalade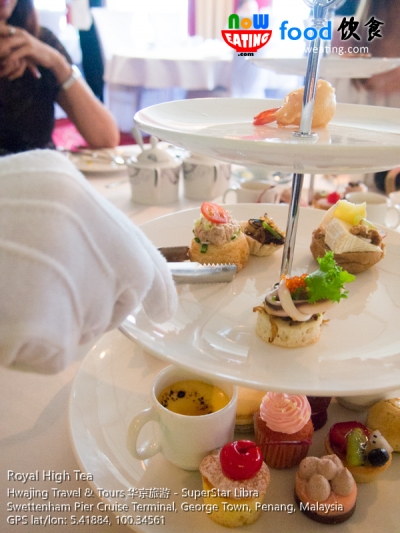 As a whole, we were impressed with Afternoon Tea and the service we received from Hwajing and SuperStar Libra staffs. The food selection was well-balanced with mixture of sweet and savory bites. Feeling not enough? Feel free to ask the friendly butlers for more. Yes! The best part is that the food are refillable.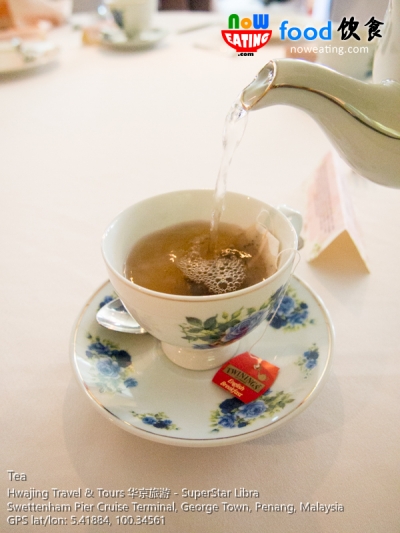 Hwajing can be reached at the following locations:
Kuala Lumpur
Address: Block N-26, 2nd Floor, Warisan Cityview, Jalan 3/93A, Batu 21/2 Off Jalan Cheras, 56100 Kuala Lumpur, Malaysia.
Email: [email protected]
Telephone: +603-9200-2929
Mobile: +6012-239-6065
Fax: +603-9283-6566
Penang
Address: 15A, Rangoon Road, 10400 Penang
Email: [email protected]
Telephone: +604-229 3566