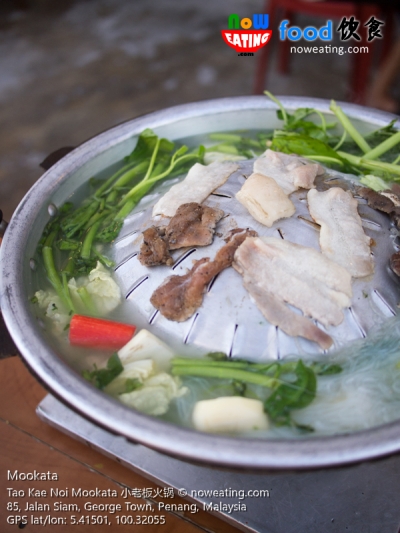 You probably heard of "steamboat" and "Korean BBQ". How about "Mookata"? Mookata is probably originated from Thailand and is the combination of Korean BBQ and Chinese hot pot.  In other words, you can grill and cook your favorite food on a unique pan. Mookata was in Thailand for more than 25 years before spreading to Malaysia and Singapore. Today, we bring you to a – Tao Kae Noi Mookata (GPS: 5.41501,100.32055) offering such delectable food.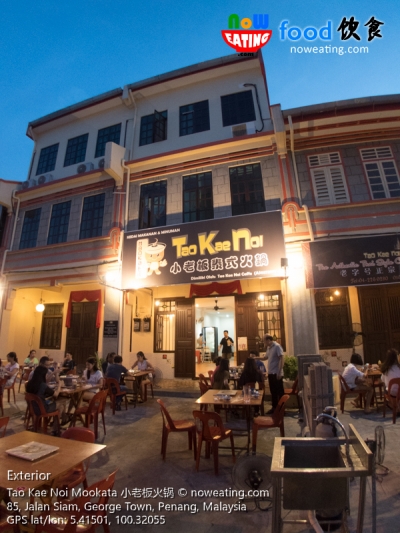 This "Tao Kae Noi" is not the famous Thai seaweed product (even though seaweed can be ordered separately from the menu). The mookata cafe is located at Siam Road, George Town, Penang and is opened in the evening until next morning. Take a look on their unique business hour:
Mon: 6:00 pm – 1:00 am
Tue: Closed
Wed: 6:00 pm – 4:30 am
Thu: 6:00 pm – 1:00 am
Fri: 6:00 pm – 4:30 am
Sat: 6:00 pm -1.00 am
Sun: 6:00 pm – 4:30 am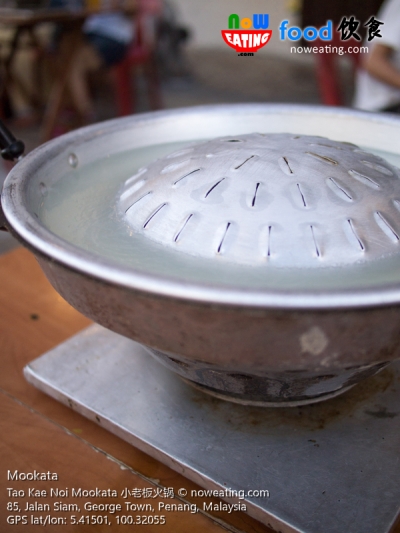 That's it, Tao Kae Noi is also a good place for supper for whatever reason (either insomnia or just miss steamboat). Two sets are available, including a set for 2-3 pax whereas another one for 4-5 pax. During our first visit back in August 2016, the price for 2-3 pax was RM42 but now it has increased to RM45.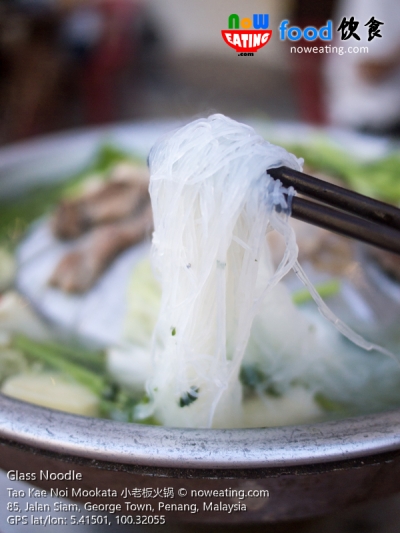 Still, the set was quite worth it due to free flow of glass noodle and morning glory (a.k.a Kangkung). Both are best cook instead of grilled.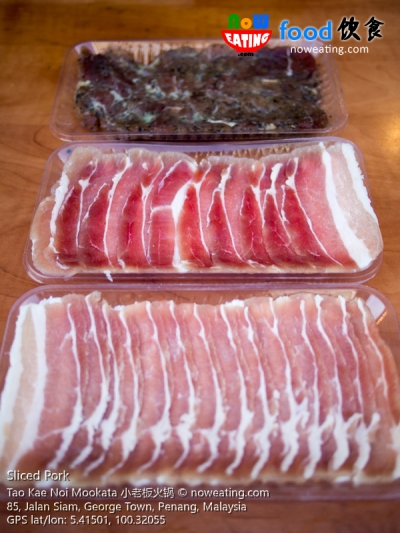 Both of us ordered the small set for 2-3 pax which comes with two plates of original sliced pork (usually used in Shabu-Shabu) and one plate of black pepper pork.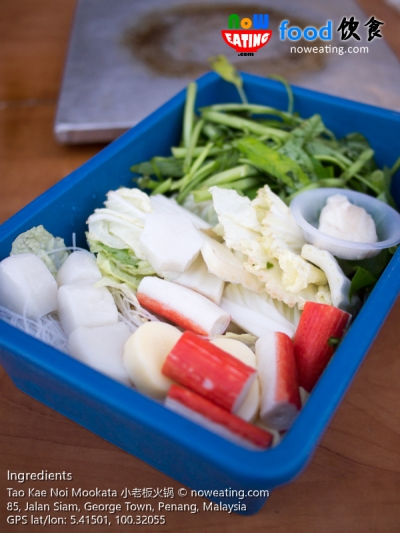 Other ingredients comprise of: Crab Stick, Japanese Tofu, Fish ball, Chinese Cabbage, Water Spinach (Morning Glory) and glass noodle.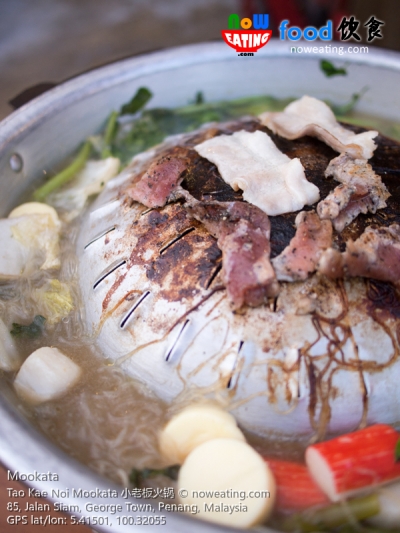 A characteristic of mookata is that the more you grill your food on top, the tastier the soup on the side will be. However, burnt stain will start appearing after a while and definitely not so healthy for consumption.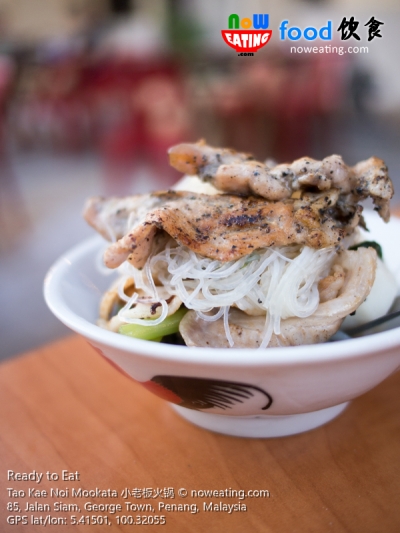 Our practice is to grill as many food as possible and put them on a plate. Then, slowly enjoying cooking other ingredients in the "drain". The soup is refillable.
A big plus for Tao Kae Noi is their homemade chili paste. Try to believe.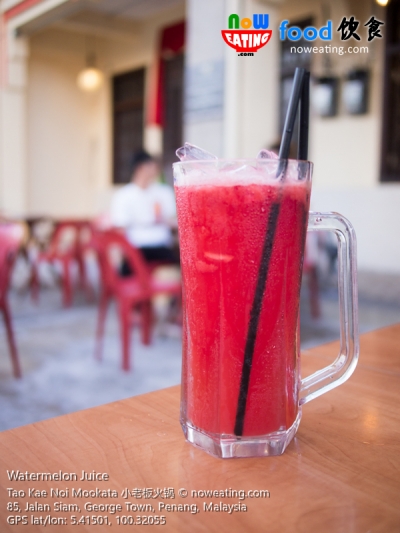 They do have assorted fruit juice with two size – small and big. We had a glass of big watermelon juice (RM8) during our visit.
As a whole, Tao Kae Noi is a great place for charcoal mookata, even late at night. They are active in Facebook as well.
Place Name:
Tao Kae Noi Mookata 小老板火锅
Cuisine:
Thai
Address:
85, Jalan Siam, George Town, Penang, Malaysia
Tel:
604-226 0280
Working Hour:
Mon: 6:00 pm - 1:00 am
Tue: Closed
Wed:6:00 pm - 4:30 am
Thu: 6:00 pm - 1:00 am
Fri: 6:00 pm - 4:30 am
Sat: 6:00 pm -1.00 am
Sun: 6:00 pm - 4:30 am
Tax:
No
Last Visit:
20160814