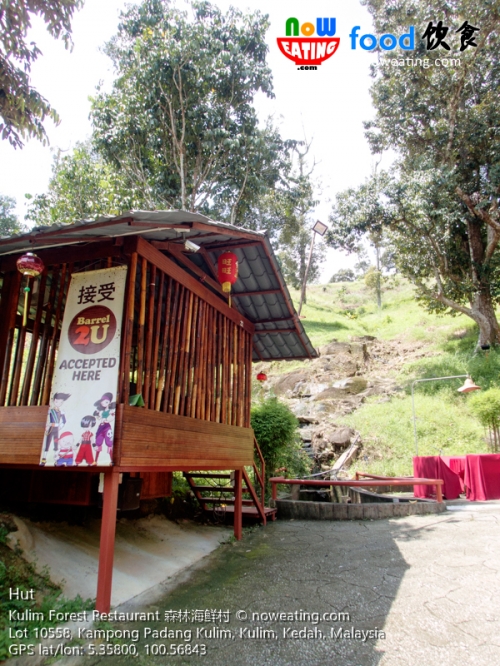 Dining in the forest, anyone? Even better, seafood in the forest? Today, we introduce Kulim Forest Restaurant – a seafood restaurant resided in a forest of Kulim, Kedah with scenic landscape. No four-wheel drive required.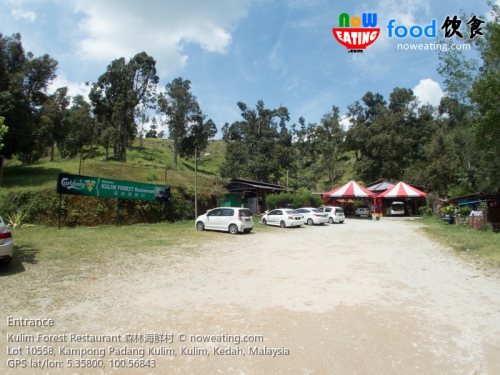 For first timers, we strongly recommend them to use Waze (GPS: 5.35800,100.56843)  in order to reach the place. Yes, it is located in the middle of the forest and one needs to drive through narrow unpaved road allowing one car to pass through one at a time. Road condition was still acceptable and should not be a problem even for an A-segment cars. Look for signboards to turn into unpaved road.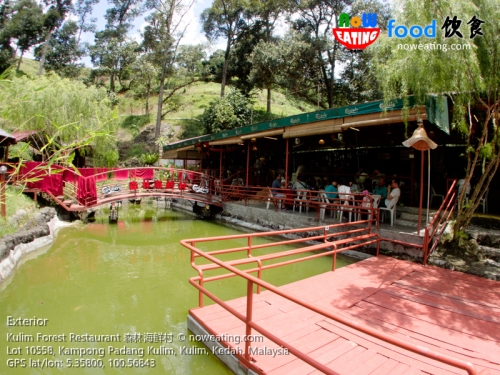 We arrived at Kulim Forest Restaurant one Sunday afternoon. Under scorching sun, workers took this opportunity to dry table cloths while we picked a table under the shelter, far away from sun. We arrived around 11:50am and surprisingly there were already 2-3 tables of customers in front of us.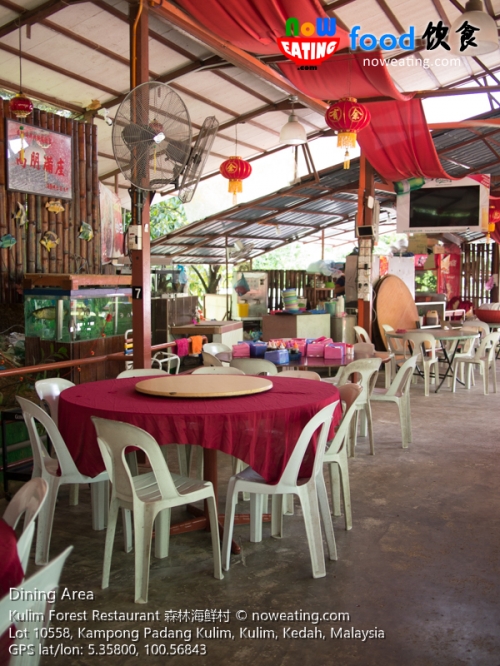 A young Chinese man took our order. He was also the "menu" and the cashier. Yes, there was no menu during our visit and the gentleman had to patiently call out food names for us to select.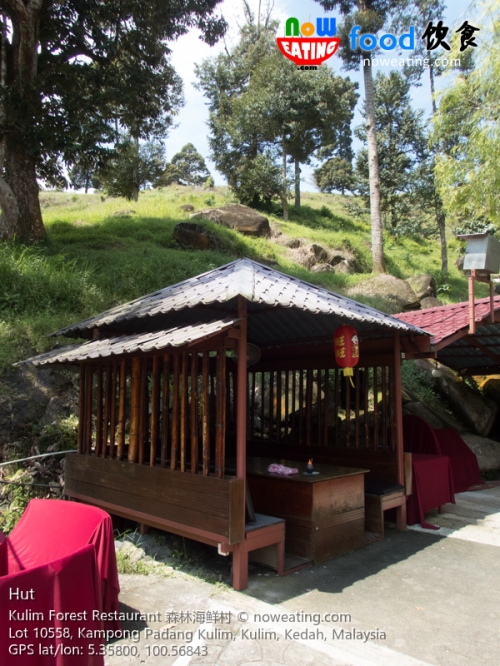 While waiting for our food to arrive, we walked around to snap some photos. Wait time can be utterly long especially when the restaurant is crowded. Few huts can be found around the main dining area but they can be a natural "oven" especially under the hot sun.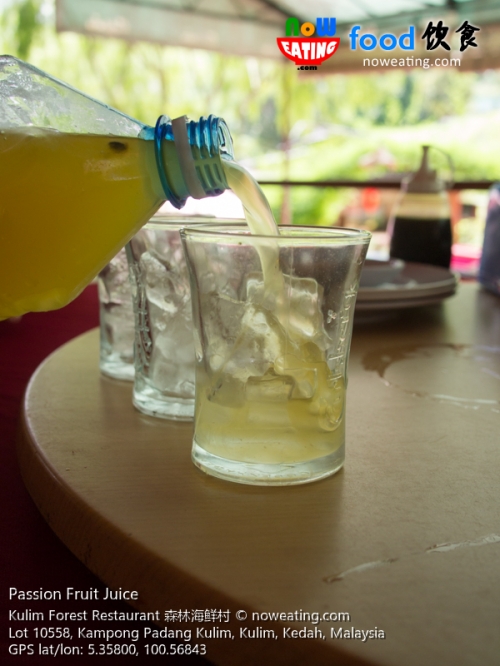 Nothing beats a glass of fresh passion fruit (RM15 for one bottle) under humid weather. At first, we thought a bottle can be too much for three of us but trust us, it finishes fast.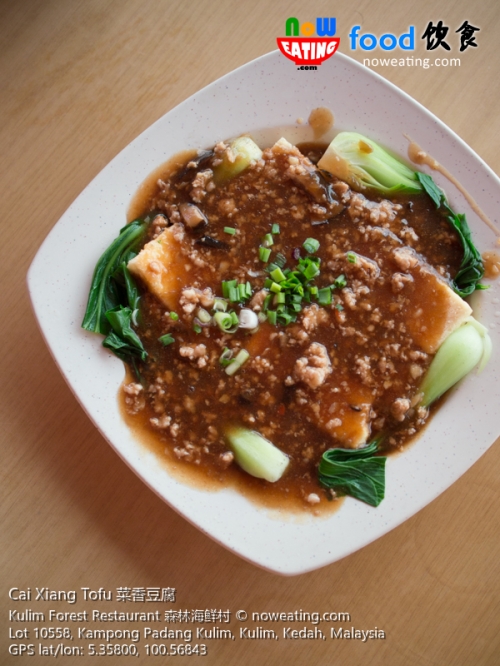 Finally our first food arrive – Cai Xiang Tofu 菜香豆腐 (RM10). Homemade tofu dressed with homemade oyster sauce topped with minced meat. Not bad at all as if it was cooked by veteran chef.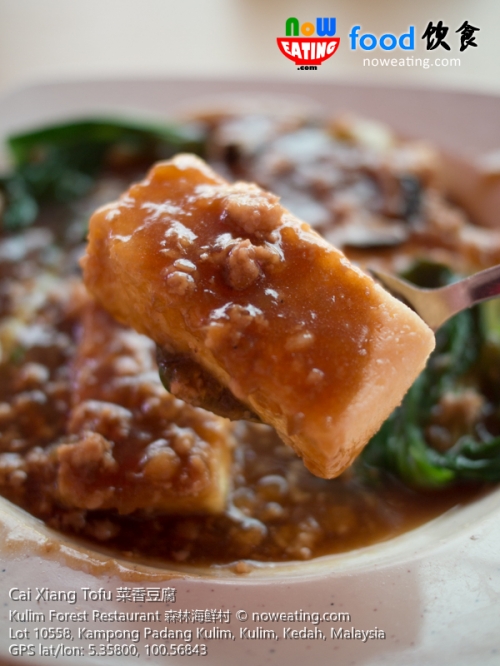 We paused our meal while waiting for the next dish to arrive. Not sure about you but waiting for food to arrive, especially in the middle of the meal, was a buzzkill.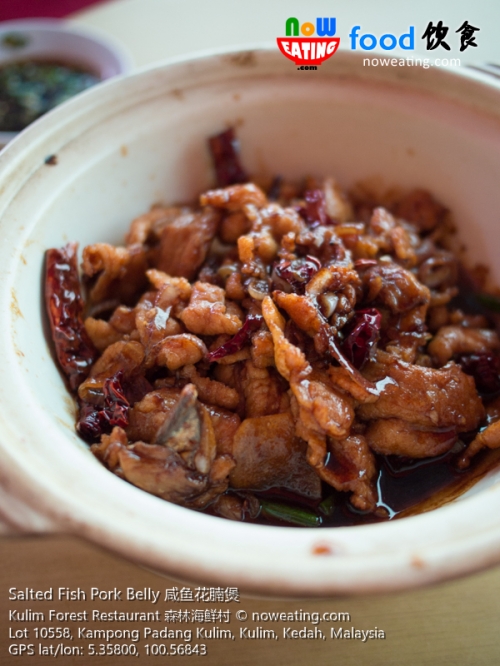 Fortunately, the next food was satisfactory – Salted Fish Pork Belly in Claypot 咸鱼花腩煲 (RM15). The pork belly was tender and not overly salty. The portion was generous as well.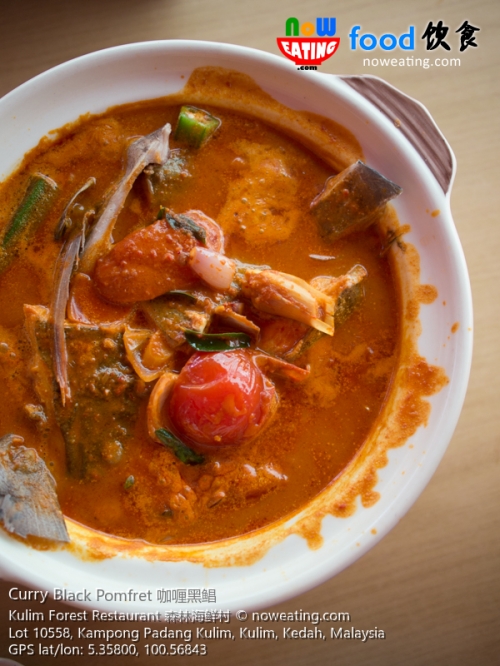 Kulim Forest Restaurant offers a lot of seafood and we were having difficulty in selecting one. Eventually, we opted for Curry Black Pomfret 咖喱黑鲳 (RM35).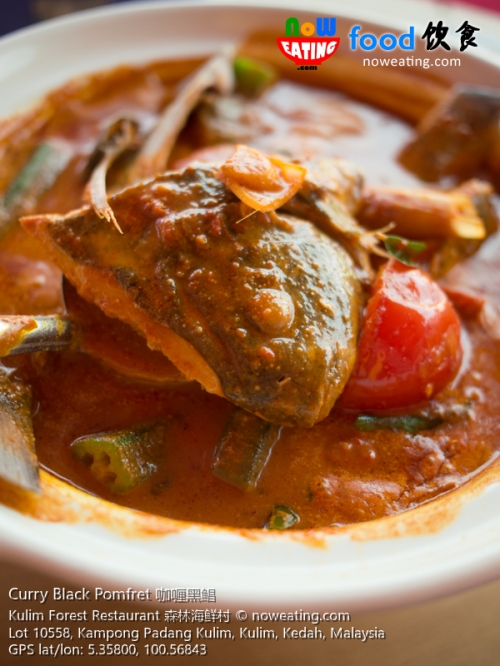 While the curry was not utterly addictive, the catch was fresh with mild spiciness and not overly salty gravy.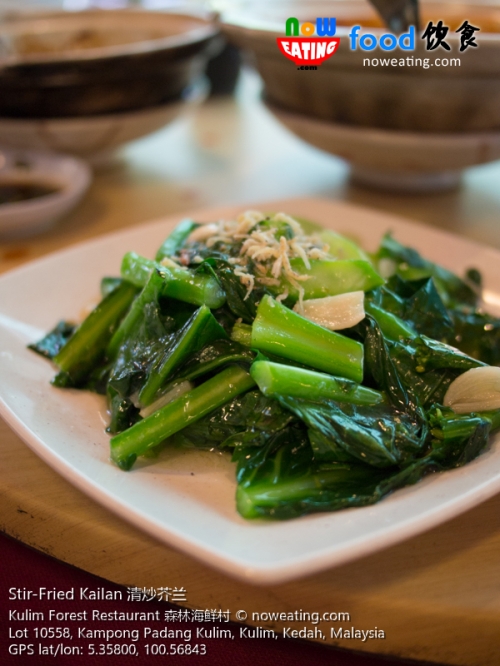 One of our food was out of stock and we replaced it with Stir-Fried Kailan 清炒芥兰. As the customer flew in, the wait time was getting longer. Our rice was empty and we were almost giving up when the vegetable arrived.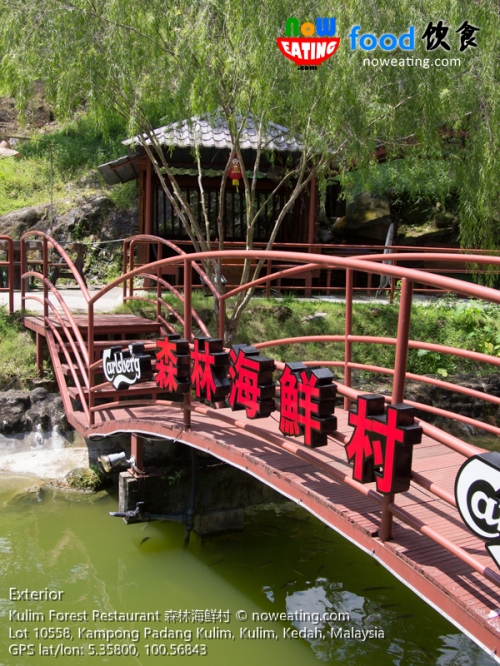 The moment we left, the car park was almost full and all tables were fully occupied. Overall, Kulim Forest Restaurant is worth visiting thanks to its reasonable price and scenic environment. A minor drawback is perhaps the overwhelming houseflies there which is pretty common in Kulim (and Sungai Bakap). Wait time also can be long especially during peak hour. Kulim Forest Restaurant opens daily during lunch and dinner hours (11:30am-2:30pm, 5:30pm-11:30pm) and is closed on Monday. For reservation, kindly call +6017-912 3234/+6019-480 3234.
(Note that there are two Facebook pages for Kulim Forest Restaurant and we believe the above one is the latest one)
| | |
| --- | --- |
| Place Name: | Kulim Forest Restaurant 森林海鲜村 |
| Cuisine: | Chinese |
| Address: | Lot 10558, Kampong Padang Kulim, Kulim, 09000, Penang, Malaysia |
| Tel: | +6017-912 3234/+6019-480 3234 |
| Tax: | No |
| Last Visit: | 20170430 |