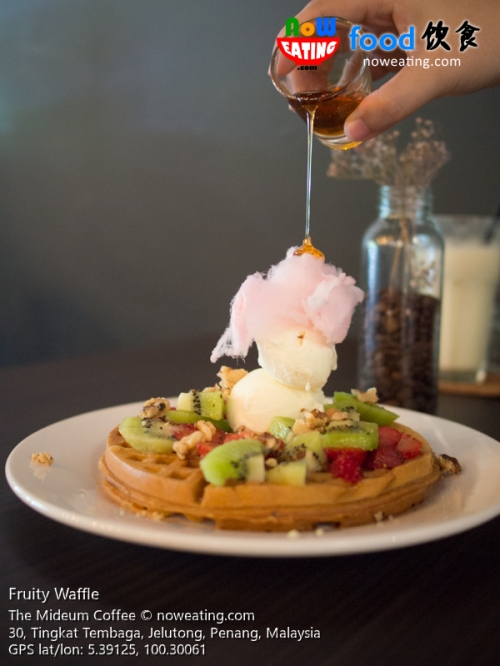 It is ashamed that half of our life has gone and we still do not aware that there is a shoplot in Island Park – the residential area between Island Glade and Greenlane, not to mention we almost missed The Mideum Coffee (GPS: 5.39125,100.30061) there offering insta worthy waffles.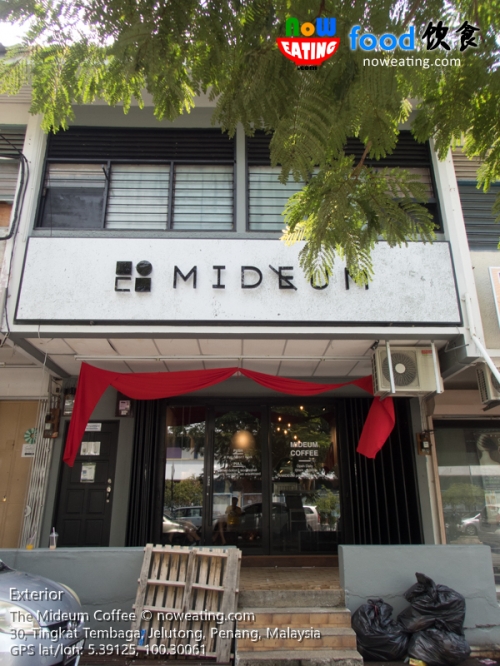 The "Mideum" word can be easily confused with "medium". "Mideum" is actually a Korean word (믿음) meaning "trust" which in the cafe's context, have trust on their coffee. The Mideum Coffee is located opposite of Chung Hwa Confucian School in Island Park.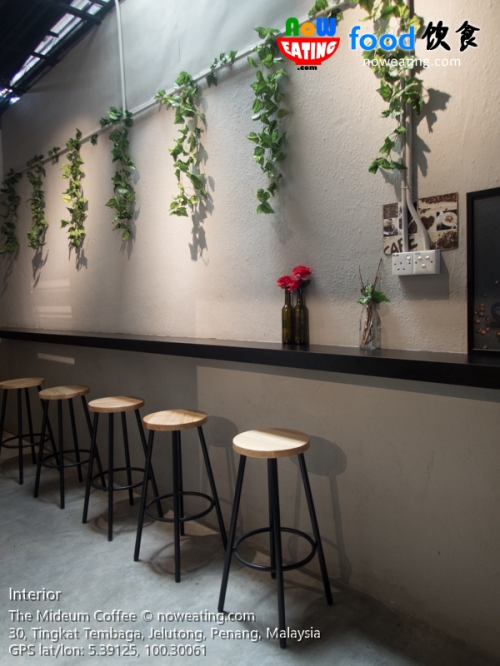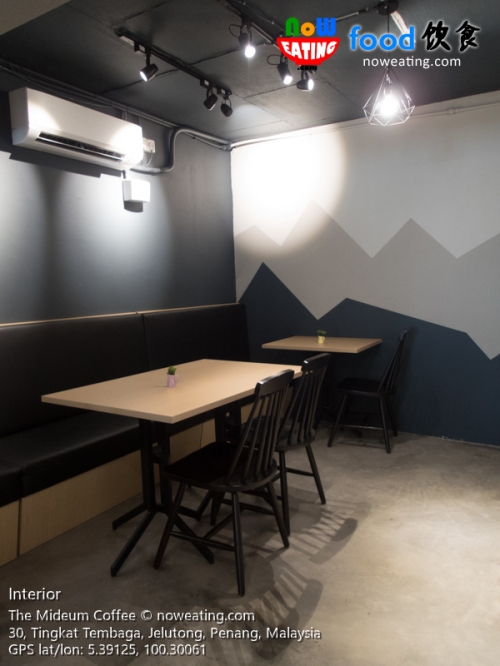 The interior is indeed modern with minimalist-look. The owner also encourages customers to take photos on their food with some photography decors provided. Free Wifi is also available.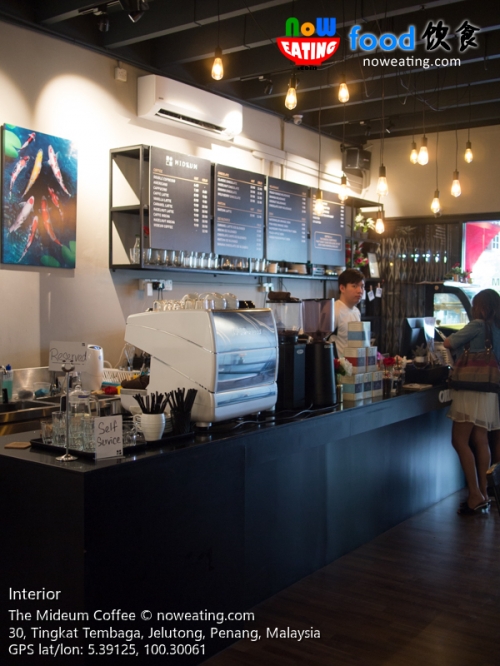 Customers place order at the counter. Food in the menu include all-day breakfast, spaghetti, snacks, waffles, and croissant. Not many choices especially if you are looking for proper meal for lunch/dinner. Good news is, the cafe is currently expanding their menu after upgrading their kitchen.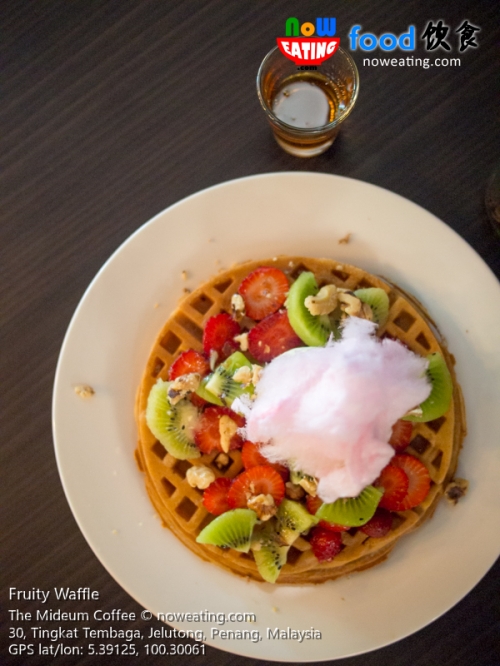 The Mideum Coffee offers two types of waffle – sweet waffle and savory waffle. During our first visit, we ordered Fruity Waffle (RM16.90) – one of the sweet waffles topped with kiwi, blueberry, banana, walnut, and two scopes of vanilla ice cream. Customers can upgrade to Gelatomio gelato by adding RM6. Fruity Waffle comes with a mini jar of honey ready for some insta-worthy pictures. For those wish to try something new, we recommend Fried Chicken Waffle. which is in our To-Do list during our next visit.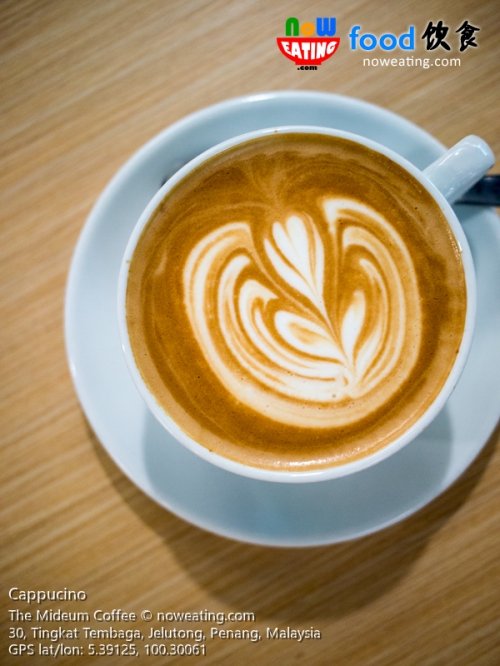 We noticed a coffee called "Mideum Coffee" but for some reasons, it was not available during our visit. Never mind. We then selected the usual Cappucino (RM8.90).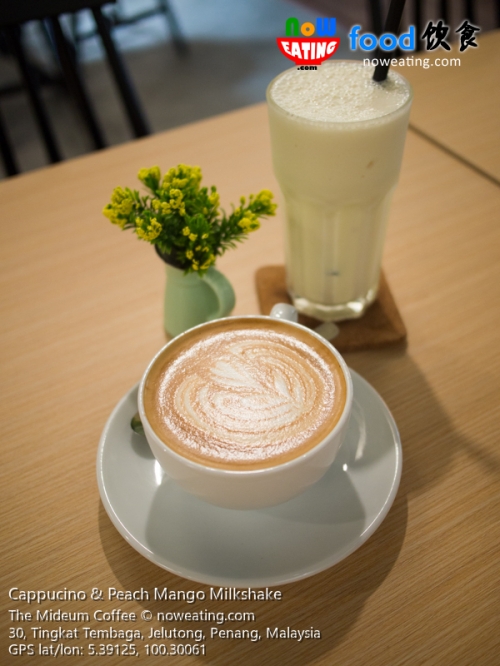 For sweet tooth looking for something refreshing under hot weather, we recommend Passion Mango Milkshake (RM9.90). Alternatively, specialty milkshake/soda drinks from barista's creation are also available.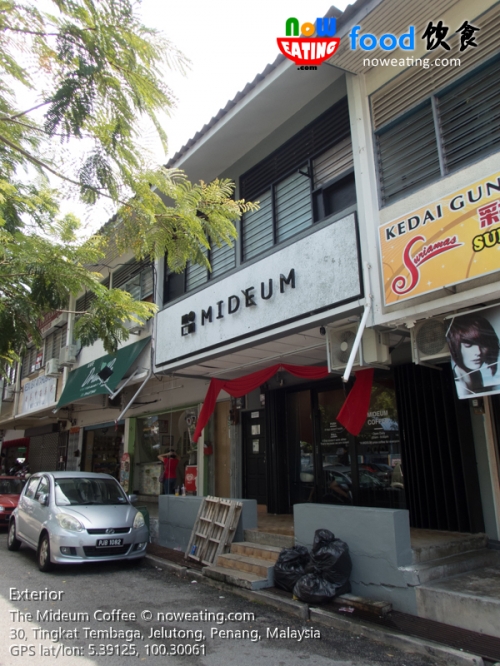 As a whole, despite we only visited The Mideum Coffee once, the cafe seems promising under the management of young and energetic team. Pricing-wise, it is just like the cafe name sounds – "medium". The cafe is opened from Monday to Saturday from 9am-9pm. Sunday from 11am to 9pm.
| | |
| --- | --- |
| Place Name: | The Mideum Coffee |
| Cuisine: | Western |
| Address: | 30, Tingkat Tembaga, Jelutong, Penang, Malaysia |
| Tel: | +6010-321 7432 |
| Working Hour: | 9am-9pm (Mon-Sat), 11am-9pm (Sun) |
| Tax: | No |
| Last Visit: | 20170521 |