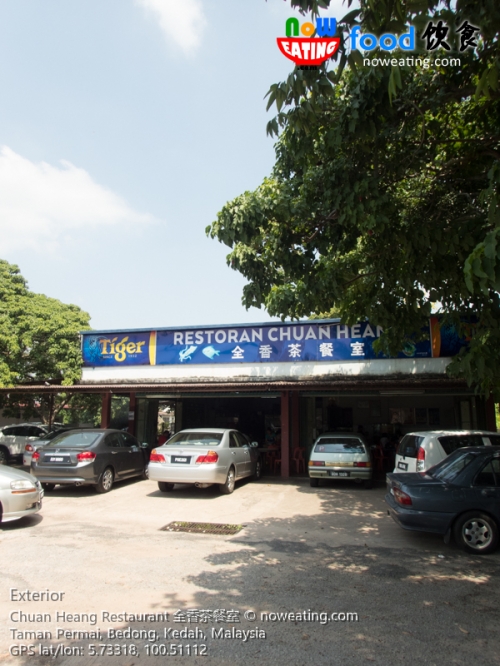 Chuan Heang Restaurant 全香茶餐室 (GPS: 5.73318,100.51112) in Bedong town is a Chinese Choo Char restaurant we always patronizing few years ago.  It may not be the most hygienic restaurant but their dishes definitely stand out from others, including the signature Mantou (steamed bun), Thai-style pork knuckle, and deep fried baby chicken. The restaurant is easy to find as it is just located after Bedong's traffic light if you are coming from Sungai Petani. Look for a Shell station opposite of the road and the restaurant is just on your left.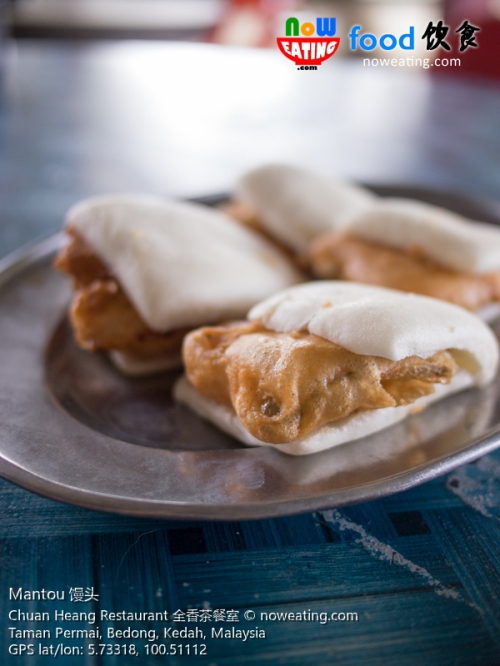 The savory Mantou (RM1.50 each. Minimum 4 pieces.) has a crispy filling made of bean curd skin, prawn and mushroom deep fried to golden. Both prawn and mushroom are pounced to fine texture while the snow white bun is concealed with a thin layer of light soy sauce. Each bit is palatable.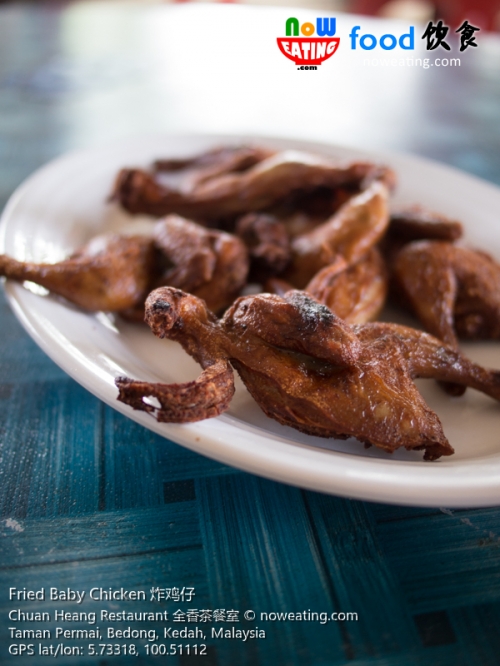 Other than Ong Cheng Huat in Butterworth, Chuan Heang is another place where you can savor Deep Fried Baby Chicken 炸鸡仔 (RM6 each).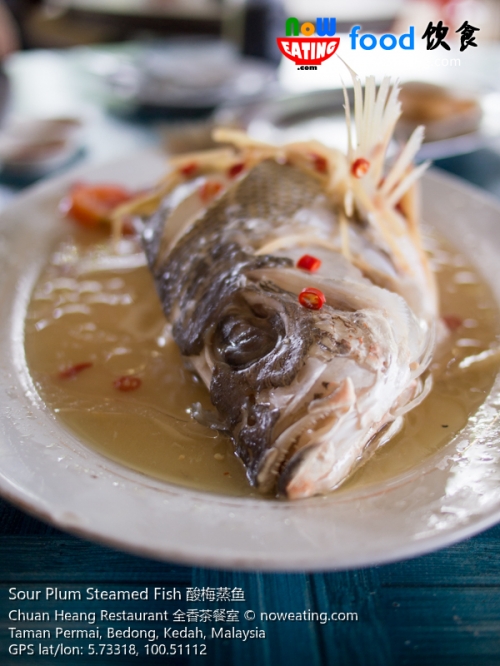 Another dish worth mentioning is their Sour Plum Steamed Fish 酸梅蒸鱼 (market price). While most Chinese restaurants offer steamed fish in Teochew and Cantonese style, Chuan Heang version is slightly different with sui generis sweet and savory sauce.
Kam Heong Eggplant 金香茄子 (RM8). Something new other than ordinal stir-fried vegetables. Another signature dish is Thai-style Pork Knuckle 泰式猪手 in which the whole knuckle is deep-fried to golden and best dip with Thai chili sauce but due to the enormous size for three of us, we did not order it during our last visit.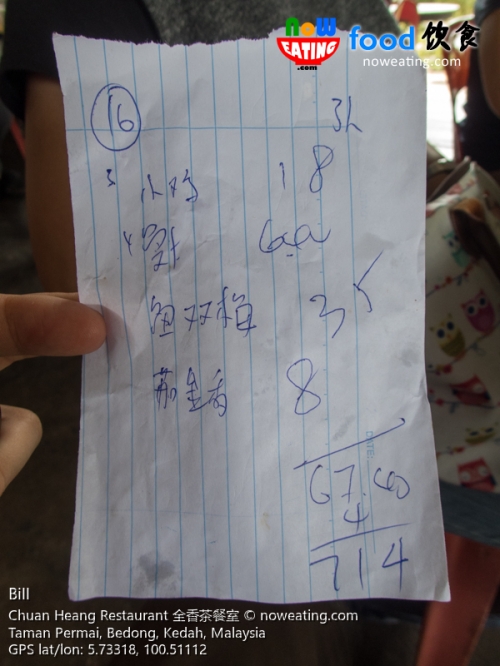 Last but not least, their "signature" handwritten receipt. Perhaps two drawbacks are their environment having houseflies flying around, and the wait time which can be a bit agitated especially during peak hour. Else, Chuan Heang is a good place for lunch/dinner thanks to its affordable pricing and unique dishes. The restaurant is open daily from 11:30am to 9pm and is closed on Tuesday.
| | |
| --- | --- |
| Place Name: | Chuan Heang Restaurant 全香茶餐室 |
| Cuisine: | Chinese |
| Address: | Taman Permai, Bedong, 08100, Kedah, Malaysia |
| Working Hour: | 11:30am-9pm. Close on Tuesday. |
| Tax: | No |
| Last Visit: | 20160703 |