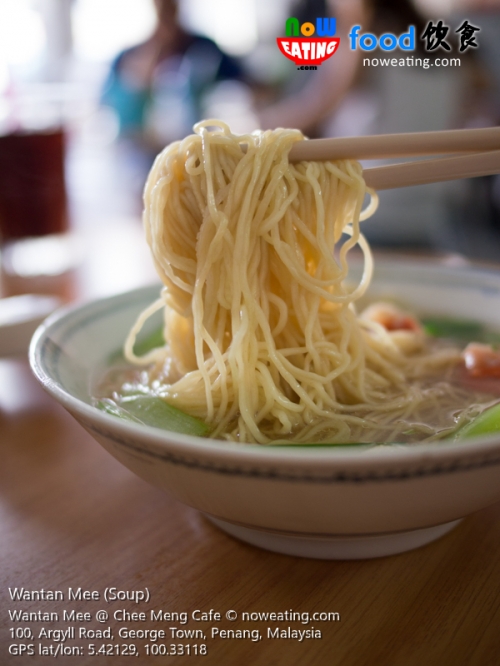 For those know us well, Wantan Mee is our favorite noodle. It was one weekend morning when we stumbled upon Chee Meng Cafe (GPS: 5.42129,100.33118) at Argyill Road, George Town, Penang. Did we see this shop before? No. So, we decided to give it a try, and we had no regret doing so as it was the first time we found out soup version of Wantan Mee tasted better than the usual dry Wan Tan Mee.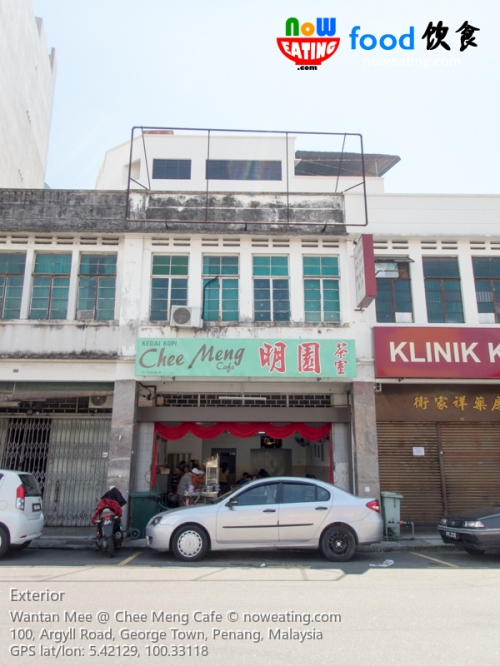 This Wantan Mee stall used to be in Tai Wah Coffee House at the same road before moving to Chee Meng Cafe 明园茶室 few shops away (facing Caltex gas station) with better ambiance and modern look. The owner is selling the same egg noodle for more than four decades and it was contrite that we just recently found this place.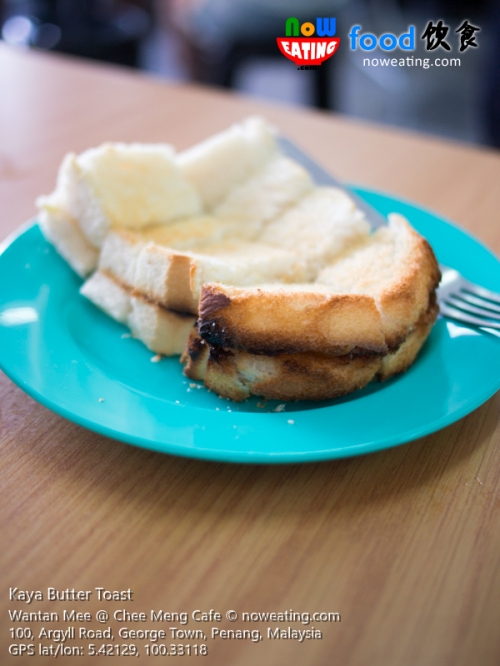 Despite lots of customers during our visit, staffs were still friendly. We looked around to see if we had something else to try other than Wantan Mee. The old auntie taking beverage order told us that Nasi Lemak was sold out but Kaya Butter Toasts were still available. We ordered one, of course.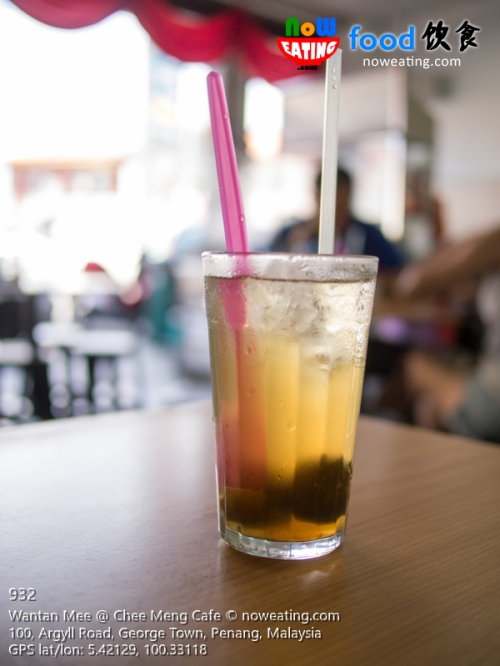 A glass of 932 (preserved lime stuffed with sour plum) to kick start your day.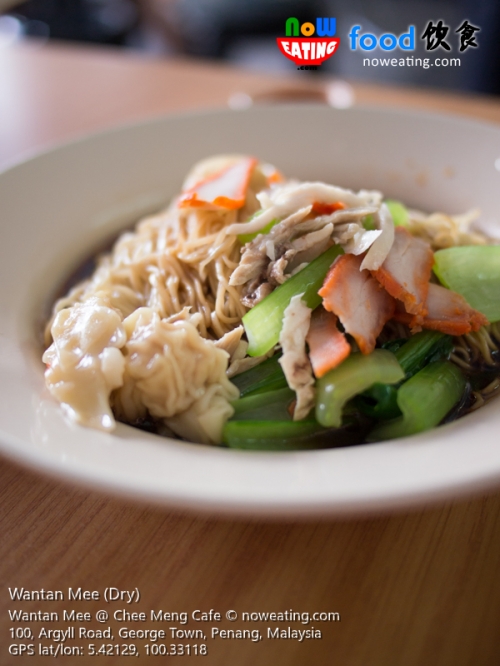 We ordered two plates of Wantan Mee – one dry and one soup. A small plate is priced at RM4.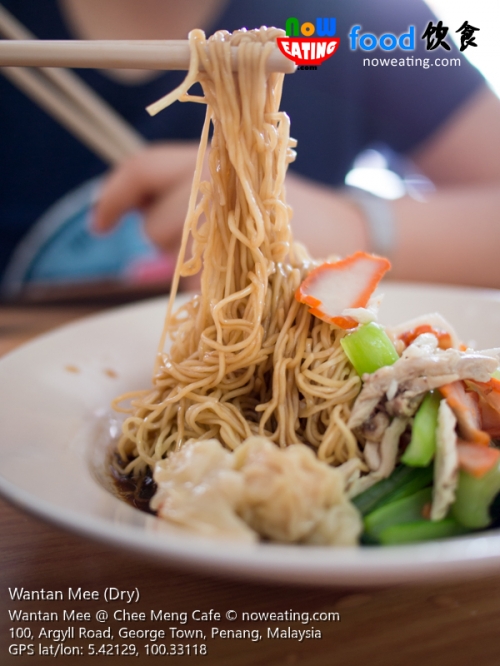 The noodles were definitely worth the wait. The al-dente egg noodle was topped with BBQ Pork (Char Seow) and shredded chicken in a gooey starchy dark soy sauce with added pork lard.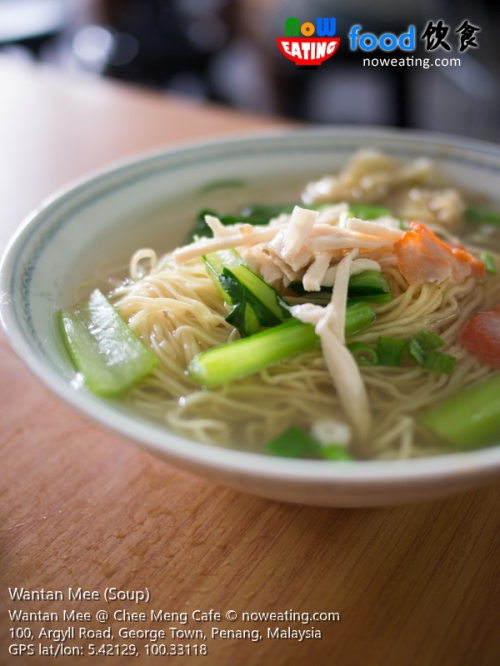 We usually did not order soup version of Wantan Mee due to the fact that the broth tasted plain most of the time. However, for some reasons, we ordered one that morning. The broth was simply palatable and rich in flavor as if it was cooked for extended hour using bones.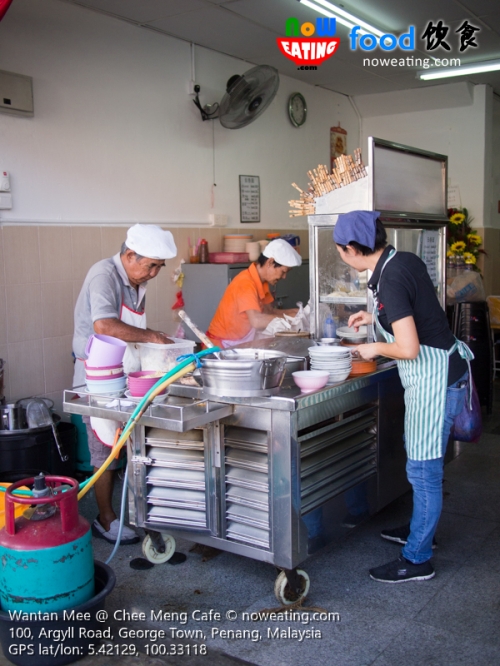 As a whole, Wantan Mee stall in Chee Meng Cafe serves one of the best Wantan Mee in George Town area. It will probably be our daily breakfast spot if we are living nearby. The coffee house opens from 7:30am to 2:00pm and is closed on Tuesday.
| | |
| --- | --- |
| Place Name: | Chee Meng Cafe 明园茶室 |
| Cuisine: | Chinese |
| Address: | 100, Argyll Road, George Town, 10050, Penang, Malaysia |
| Tel: | +6012-433 2345 |
| Working Hour: | 7:30am-2:00pm daily. Tuesday Closed. |
| Tax: | No |
| Last Visit: | 20170424 |