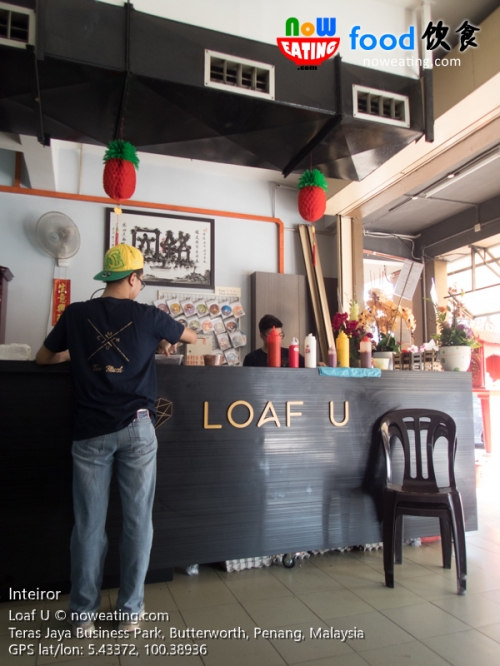 For people living in the mainland, now you no need to travel across the sea, facing unthinkable traffic of George Town for "sandwich-on-chair" by Loaf U as the cafe now has an outlet in Bukit Mertajam and Butterworth respectively. We stumbled upon Loaf U Butterworth in Teras Jaya Business Park near Raja Uda (GPS: 5.43372,100.38936) when we were hunting for breakfast recently.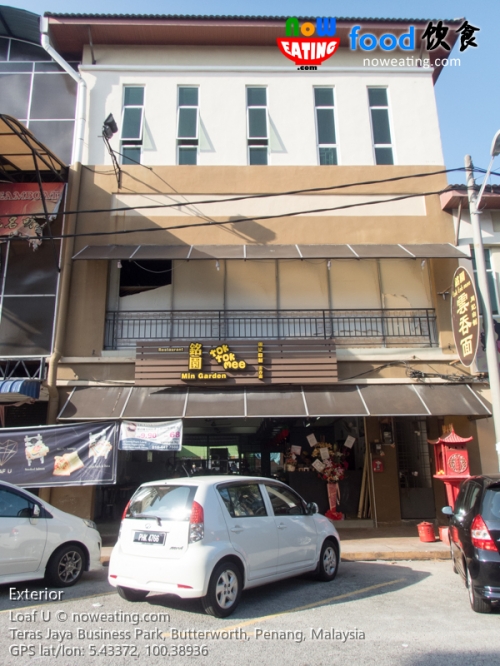 Loaf U occupies part of Min Garden Tok Tok Mee coffee shop which is located at one-way street of Lorong Teras Jaya 9 near Econsave.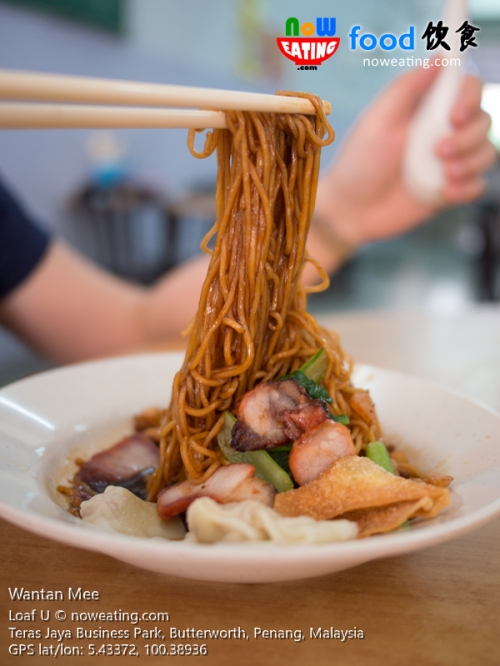 As the name applies, the coffee shop is offering homemade Wantan Mee and the egg noodle is one-of-its-kind in with fatter texture than common egg noodle and tastes more like yellow noodle than egg noodle itself, reminding us of dry yellow noodle (Kon Loh Mee) during good-o-day.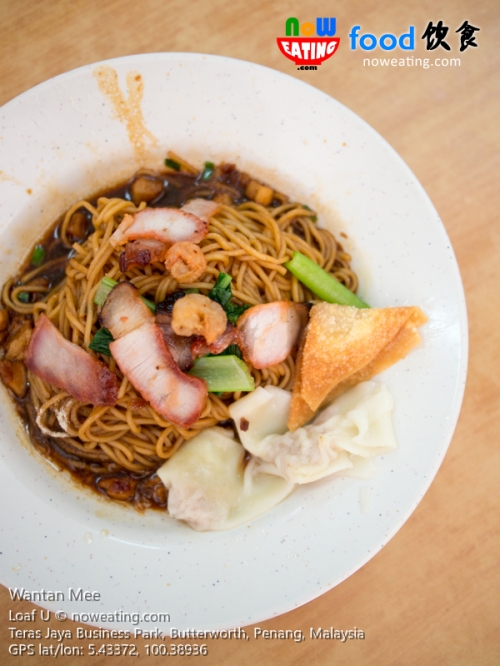 It was also our first encounter in which Wantan Mee is topped with peeled prawn like those in Hokkien Mee.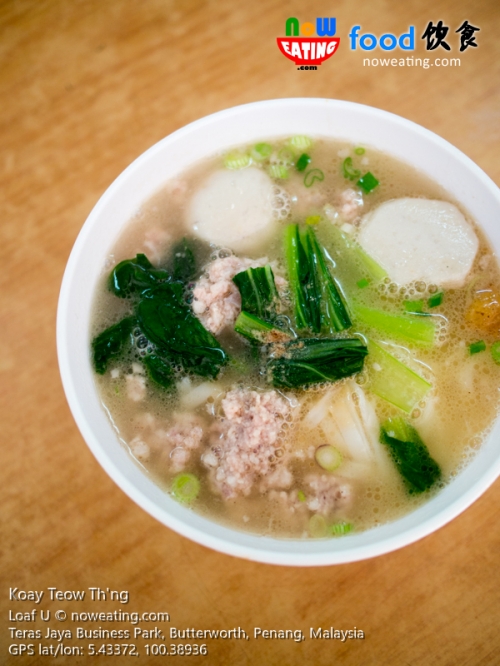 Other than Wantan Mee, the same stall is also offering other dishes such as Koay Teow Th'ng, chicken in oyster sauce, chicken feet, bean sprout, fish ball, and vegetables.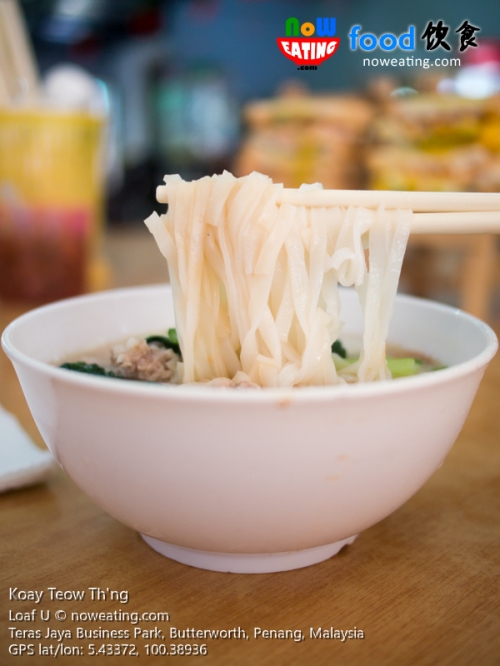 We had a bowl of Koay Teow Thn'g that morning and were impressed with the amount of minced meat.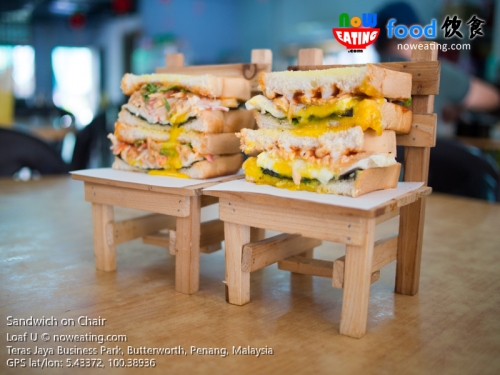 A friendly young staff of Loaf U passed us their menu and told us that they were just recently opened (pretty obvious due to flowers in front of the shop). Loaf U offers 10 types of sandwich, including Turkey Ham, Egg x Cheese, Nutella x Mashmellow, Smoked Salmon, Crab Stick x Tuna, Red Rooster, Chick-a-Roni, Childhood Flavor, Smoky x Chicken Sausage, and Chicken Bagua & Floss.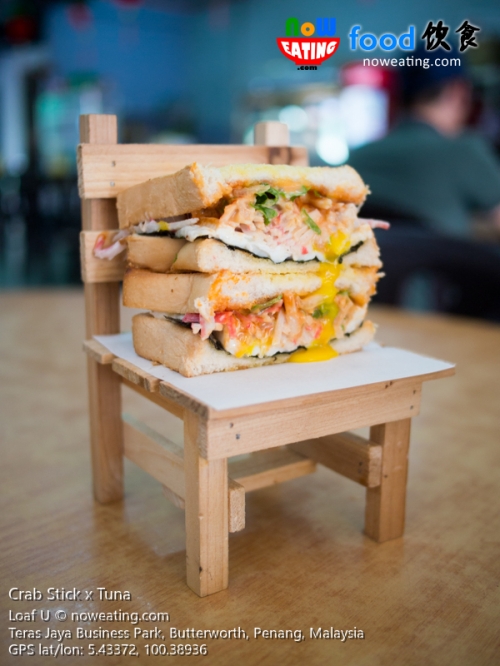 We selected the savory Smoked Salmon (RM7) and Crab Stick x Tuna (RM6).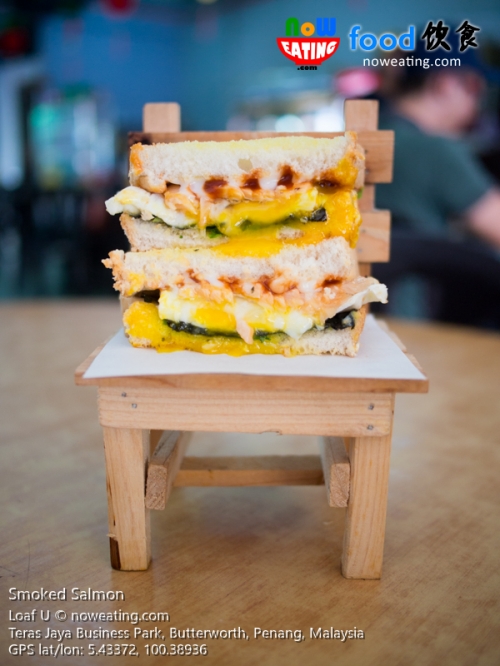 At first, we were a bit worry about the freshness of the salmon but turned out that our worry was superfluous. Smoked Salmon is fully cooked on a bed of seaweed, egg and lettuce. Crab Stick x Tuna had similar ingredients (e.g. seaweed, egg and lettuce) compared to Smoke Salmon.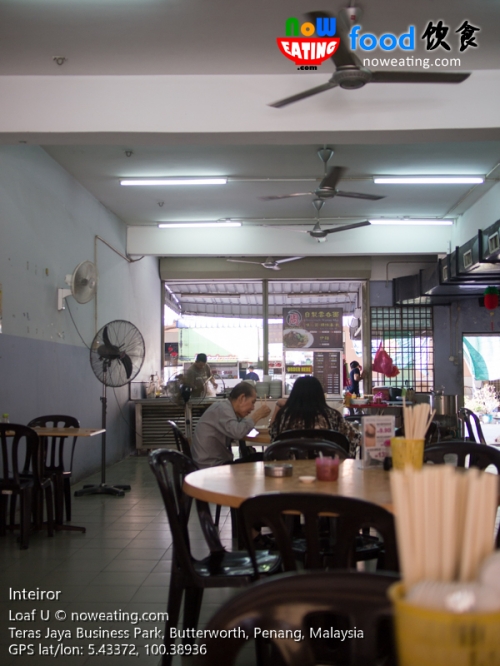 Both of us pigged out that morning by having four dishes as breakfast. Perhaps an item we would like to see in future in this Loaf U Butterworth branch is an espresso machine (we have a habit to dip breads with coffee). The shop opens daily from 8am to 5pm and is closed on Wednesday.
| | |
| --- | --- |
| Place Name: | Min Garden Tok Tok Mee |
| Cuisine: | Chinese |
| Address: | No 23, Lorong Teras Jaya 9, Kawasan Perniagaan Teras Jaya, Butterworth, Penang, Malaysia |
| Tel: | +6017-417 1457 / +6018-465 5258 |
| Working Hour: | 8am-5pm. Closed on Wednesday. |
| Tax: | No GST, No Service Charge. |