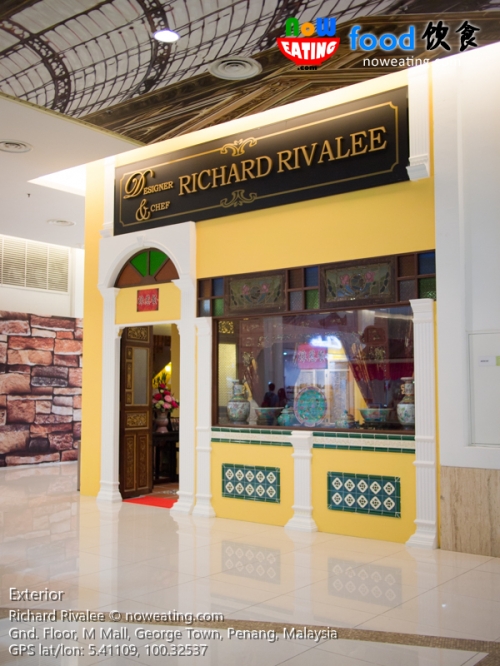 Previously located at Bangkok Lane near Pulau Tikus, Richard Rivalee – the fashion designer cum chef is now relocated to M Mall with more spacious dining environment, an event room,  and more important, you can walk in 7 days a week for tantalizing Nyonya cuisine.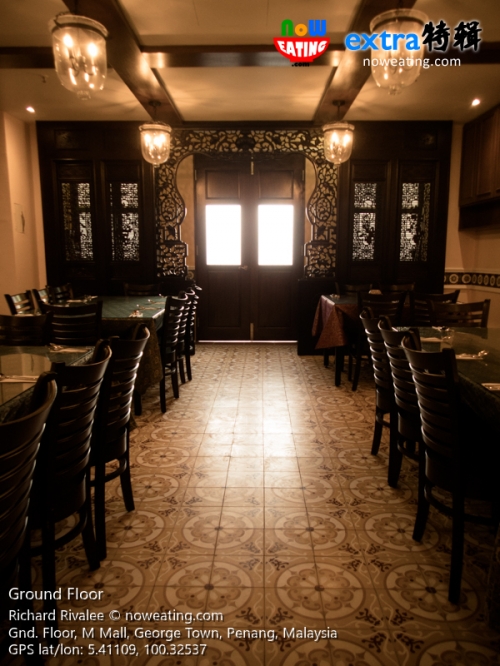 M Mall is located next to Times Square, Penang. The new Richard Rivalee in M Mall occupied three shop units at ground floor next to Sakura Living. Richard himself then converted the units into a kitchen and double-storey restaurant with the ground floor being common dining area.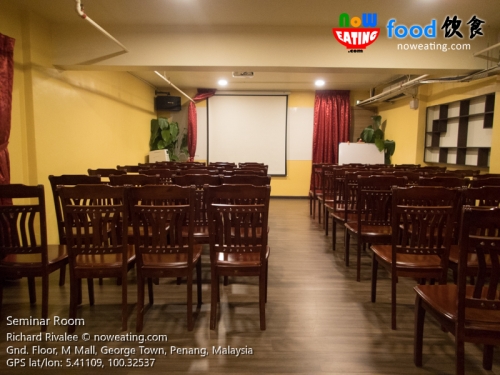 The restaurant became one of the popular seminar/meeting place since it was first opened. After all, who does not want a palatable Nyonya meal after a "boring" talk? Richard turned part of his first floor to a seminar room equipped with facilities such as projector, white board and sound system.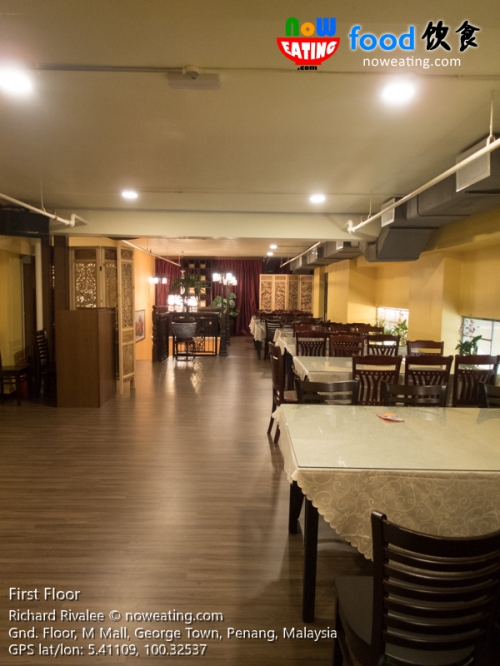 After the meeting/seminar, subjected to organizer's arrangement, audiences may have their meal next to the seminar/meeting room.
It was our honor to be invited by the friendly Richard Rivalee for a food review session in his new premise. Note that the food portion in photos are not the actual size.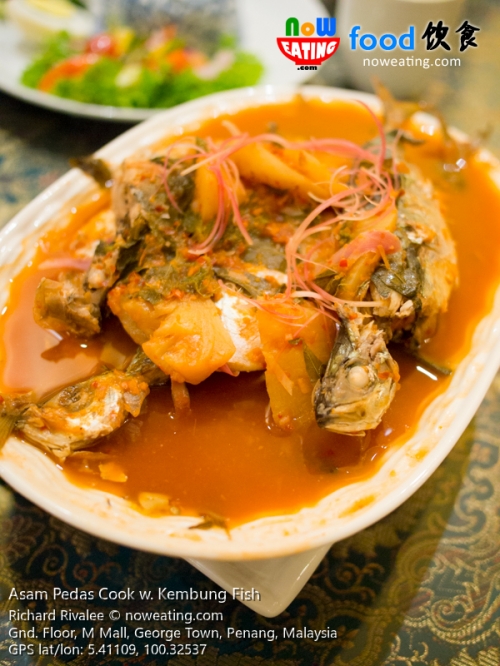 Unlike Nyonya dishes in other restaurants which are usually creamy (due to extensive use of coconut milk) with mild spiciness, Richard Rivalee's Nyonya dishes are another around (e.g. more picante). Assam Pedas Cook with Kembung Fish (RM24), for example, will burn your tongue if the sourness does not kill you.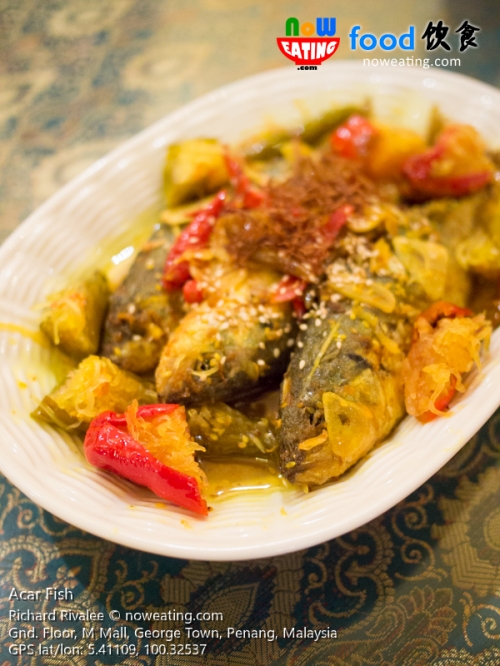 Kembung is actually a mackerel fish and is usually used in local cuisine such as Laksa. We found a new recipe after visiting Richard's restaurant – Acar Fish (RM24) which was the concoction of marinated mackerel on turmeric-vinegar base, spiced with garlic and chili stuffed with pickled young papaya. The dish was ranked top during our review session.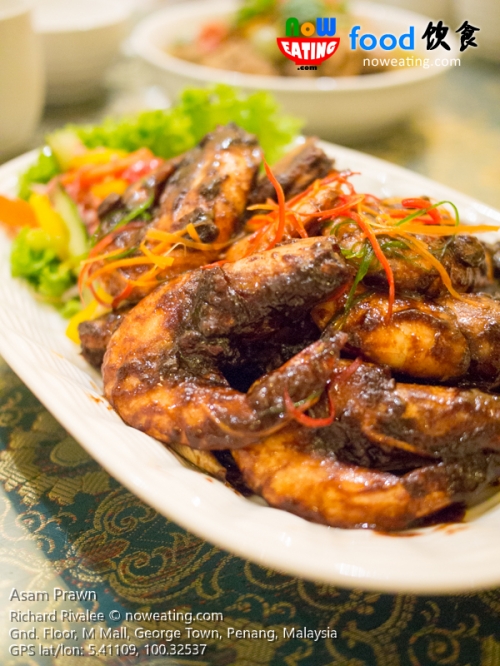 Second in our list was Asam Prawn (RM24).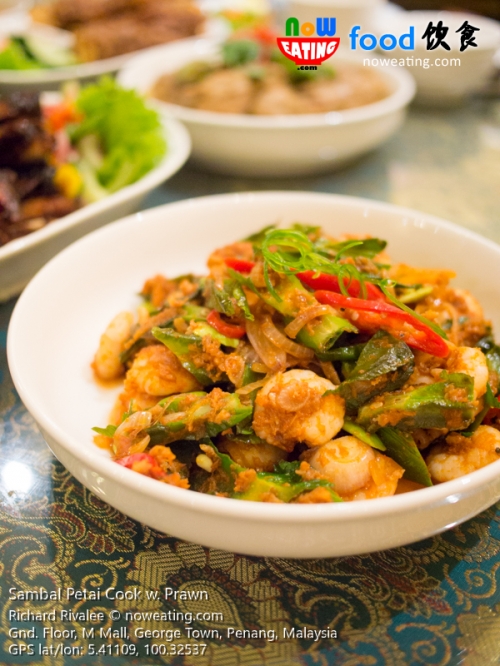 For bitter bean lover, we recommend Sambal Petai Cook with Prawn (RM28). Unlike Chinese version of "Four Kings of Bean", we preferred Richard's version due to generous amount of prawn and more important, not overshadowed by piquant "Sambal Belacan" taste.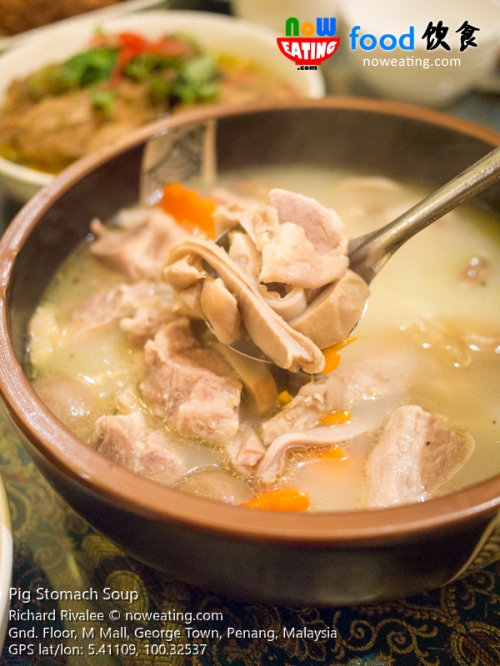 Pig Stomach Soup (RM38) is another dish which you will regret for not bringing a towel with you. Still, it is a recommended dish especially under a cold raining night.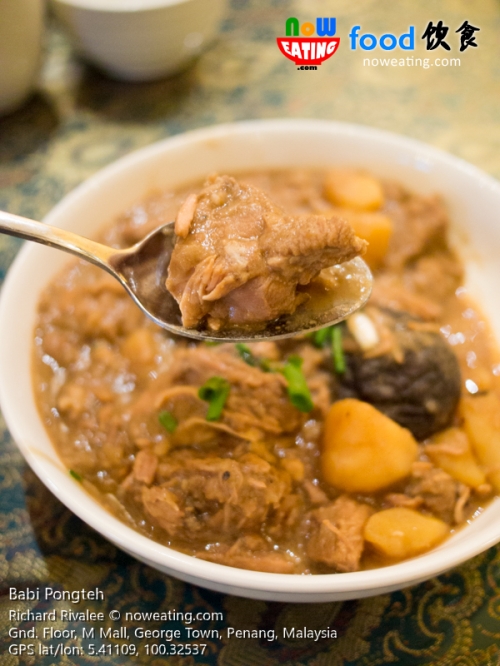 Babi Pongteh (RM28)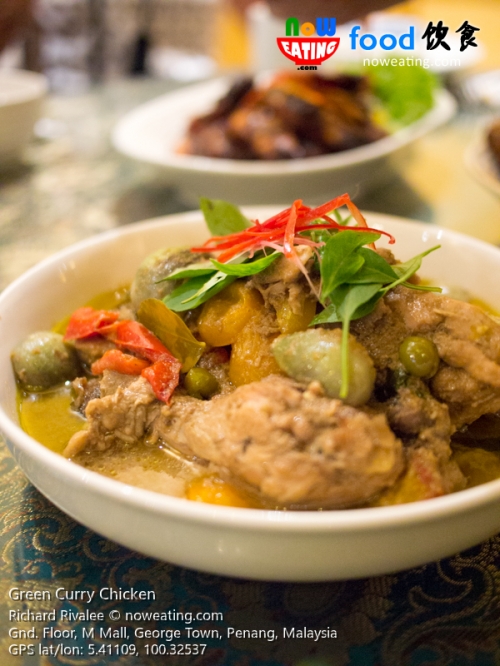 Green Curry Chicken (RM24)
Five Spiced Loh Bak (RM20)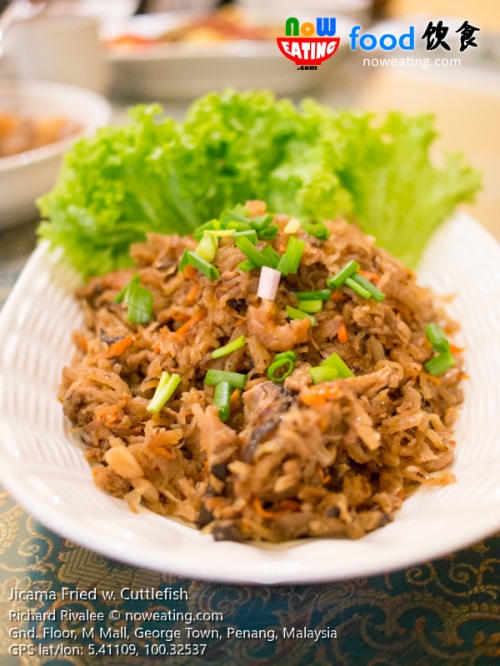 Jicama Fried with Cuttlefish (RM18)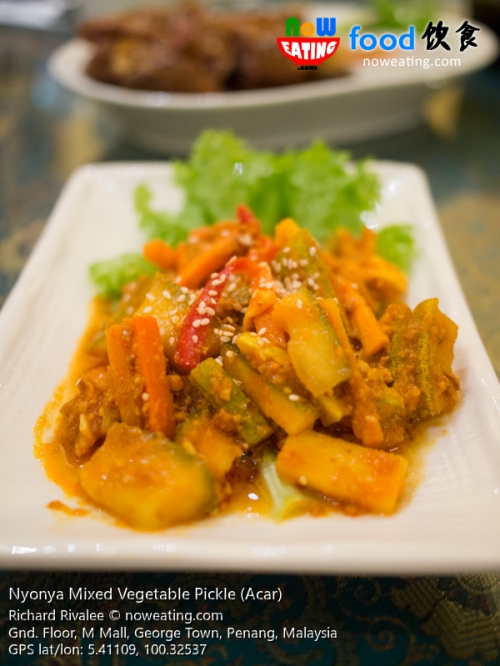 Nyonya Mixed Vegetable Pickle (Acar) (RM16)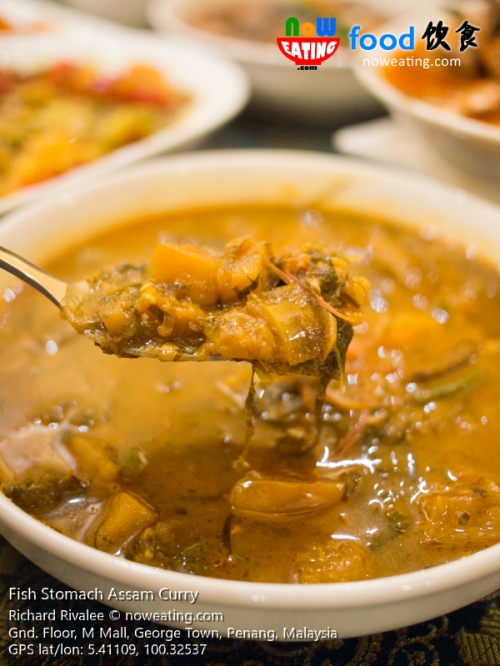 Fish Stomach Assam Curry (RM24)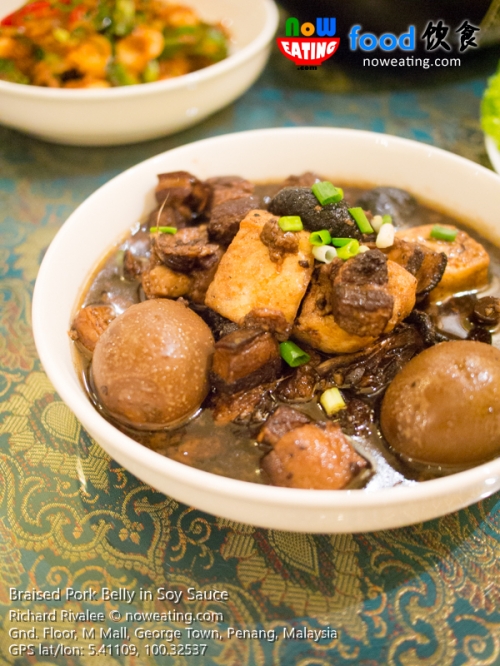 Braised Pork Belly in Soy Sauce (RM28)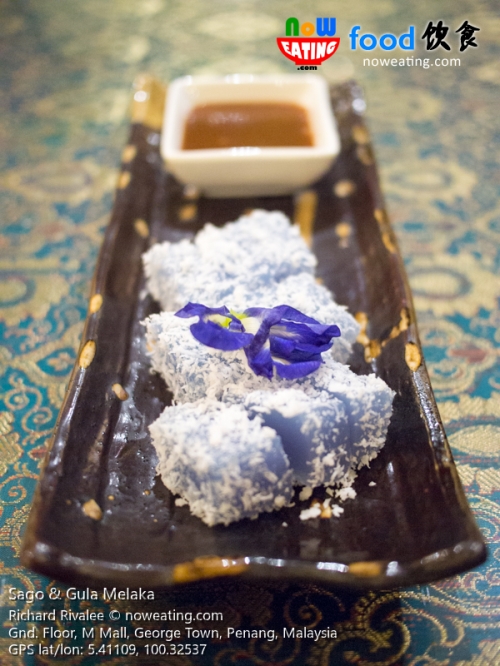 Another point worth mentioning is that their desserts are worth trying as well, especially Sago and Gula Melaka (RM12.80).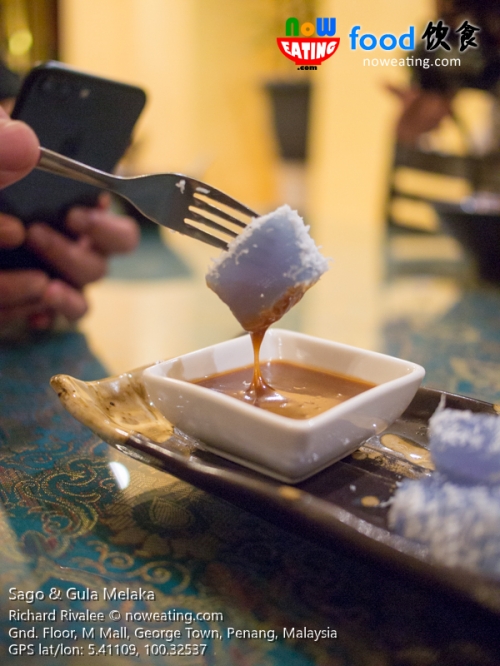 The Gula Melaka was one-of-its-kind with sweet and gooey texture to an extend that some customers mistakenly thought it was "kaya" (coconut jam).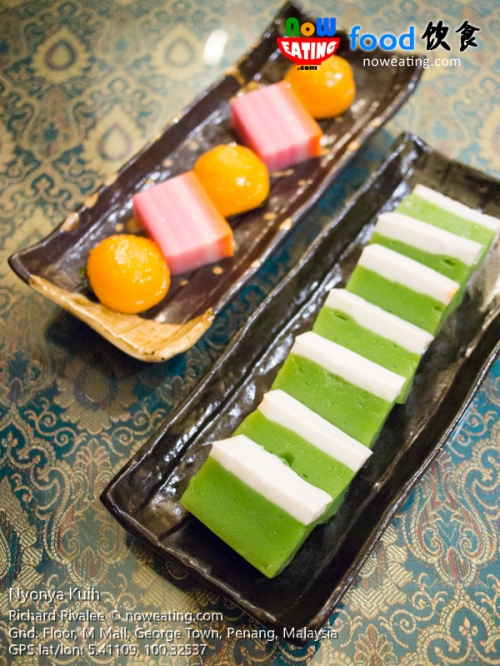 Other Nyonya Kuih is also available.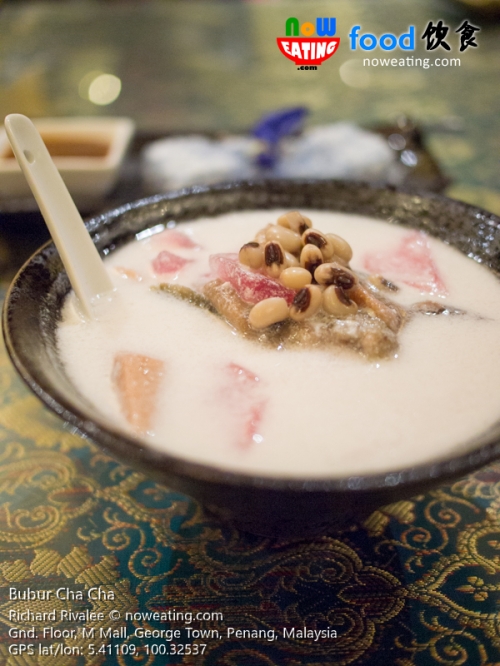 Beware though, a single bowl of Bubur Cha Cha (RM9.90) will make you well sated. Can we visit Richard Rivalee just for his desserts? Definitely yes.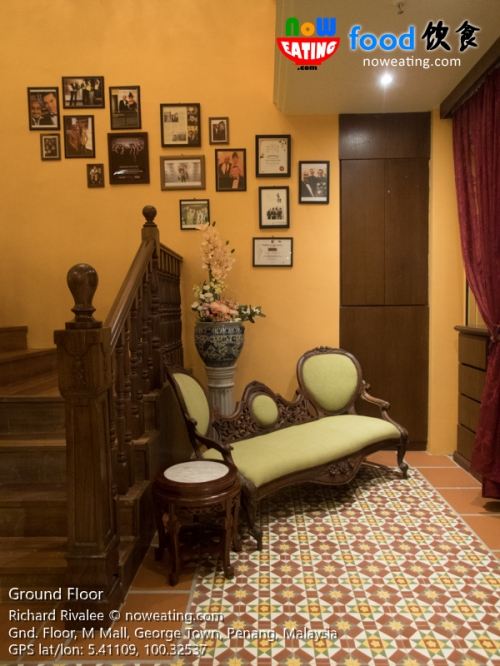 Richard Rivalee outlet in M Mall is opened daily from 12pm to 10:00pm with last order at 9:30pm. For reservation, kindly call Richard Rivalee himself at +6011-1649 6399.
| | |
| --- | --- |
| Place Name: | Richard Rivalee |
| Cuisine: | Nyonya |
| Address: | Ground Floor, M Mall, George Town, 10150, Penang, Malaysia |
| Tel: | 601116496399 |
| Working Hour: | 12pm-9:30pm |
| Last Visit: | 20170601 |