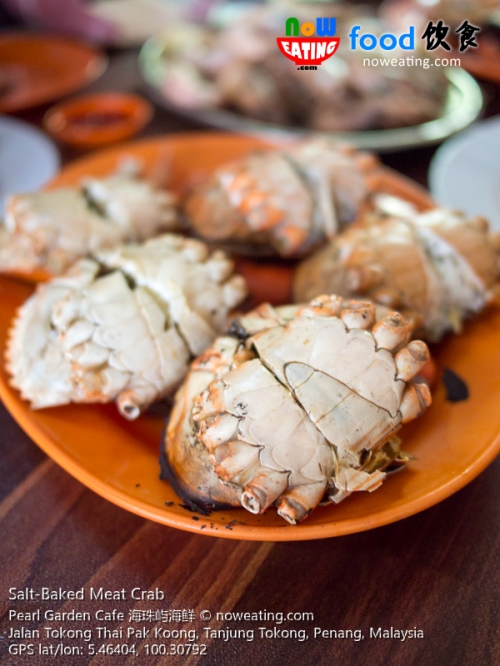 Visiting Penang's "Avatar" at Tanjung Tokong? Why not stopping by 70+ years old's Pearl Garden Cafe 海珠屿海鲜 (GPS: 5.46404,100.30792) for some fresh and juicy seafood? Their menu is pretty limited (seriously, we don't recall they have a menu) featuring simple cooking methods (usually salt-baked something something) with the intention to retain the original flavor of the seafood at its best.
Pearl Garden Cafe (previously known as Sea Pearl Lagoon Cafe) is located at Tanjung Tokong, next to the famous Tanjung Tokong Tua Pek Kong. The restaurant opens daily from 11am-9pm and is closed on every Wednesday. Ample parking space is available in front of the restaurant but it can be full especially during weekend due to the new "Avatar" secret garden. Parking fee is now increased to RM3 (was RM1).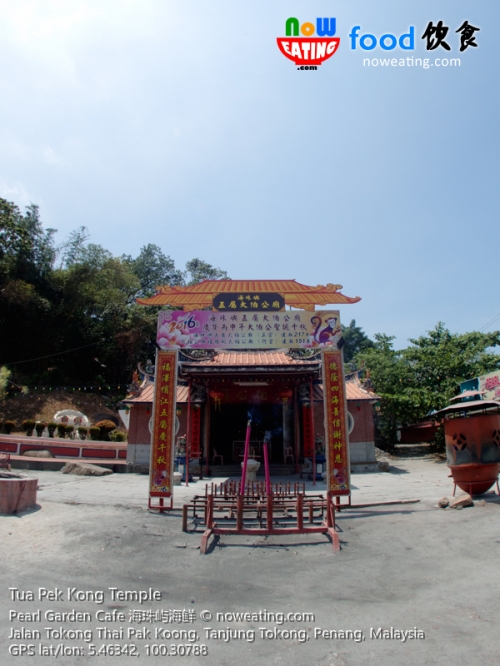 The Tua Pek Kong Temple is our favorite place in Penang. As a matter of fact, Tanjung Tokong is named after this temple ("Tokong" = temple in Malay). The 218 years old temple is the first Tua Pek Kong temple in Penang. Tua Pek Kong 大伯公 was Chinese ancestor who had great contribution to local societies. When he passed away, locals continued worshiping him in temple. Rumor said that the Tanjung Tokong's Tua Pek Kong is one of the Tua Pek Kong in Penang "specialized" in giving fortunes.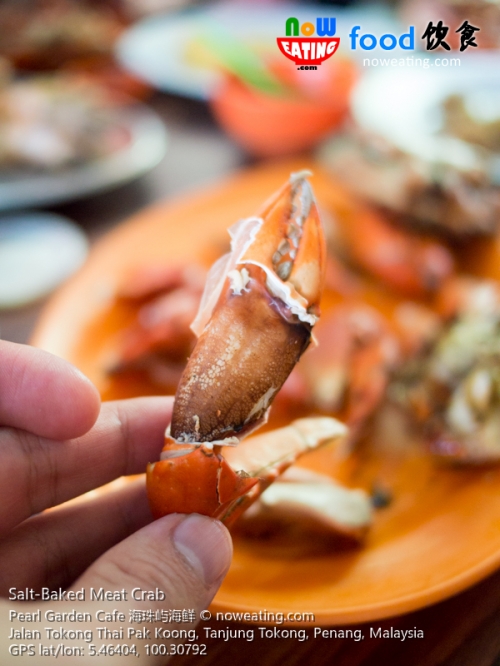 Back to the restaurant, most seafood in the restaurant are seasonal, especially meat crab. We were craving for meat crab that afternoon but unfortunately only small meat crab were available during our visit. Still, we were considered lucky as meat crab were usually out of stock.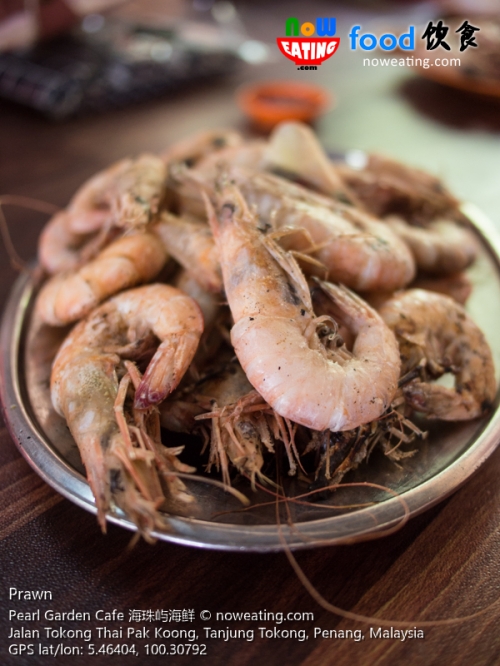 Having meal in Pearl Garden Cafe was like dining like a caveman who basically threw everything on fire and eat. No gravy, no marination. Prawn is an example with the marine crustacean baked to perfection in the bed of salt, adding savory to already perfect seafood.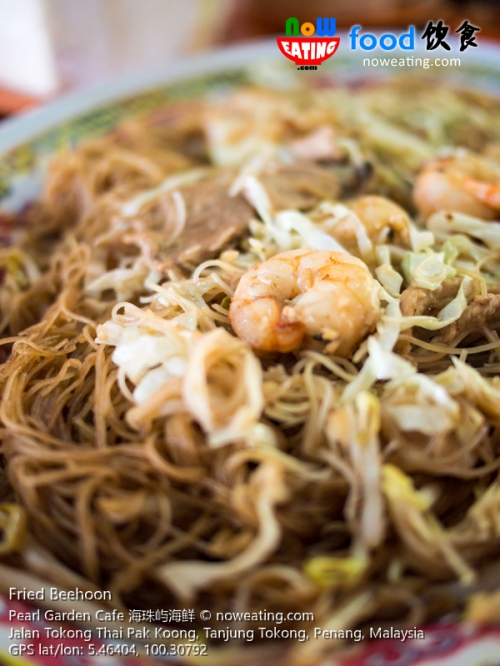 A Chinese who can't start a meal without rice? As our hands get dirty with prawns and crabs, we usually don't have mood to complement our seafood with plain rice. We went with a plate of Fried Beehoon instead.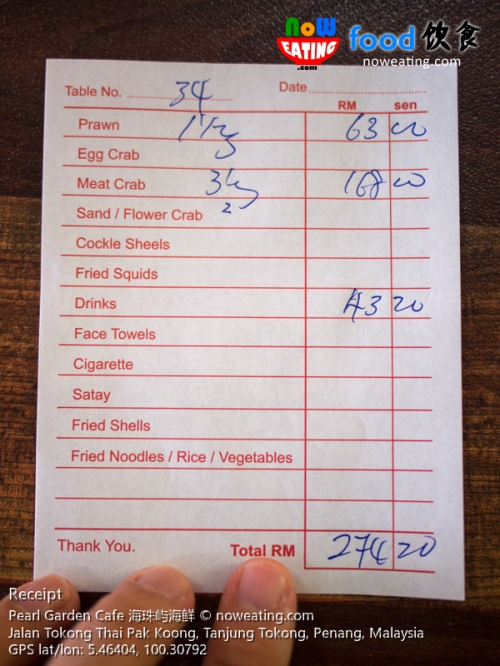 Price is based on market and during our visit back in year 2016, a kilogram of prawn costed RM42 and meat crab was at RM56/kg.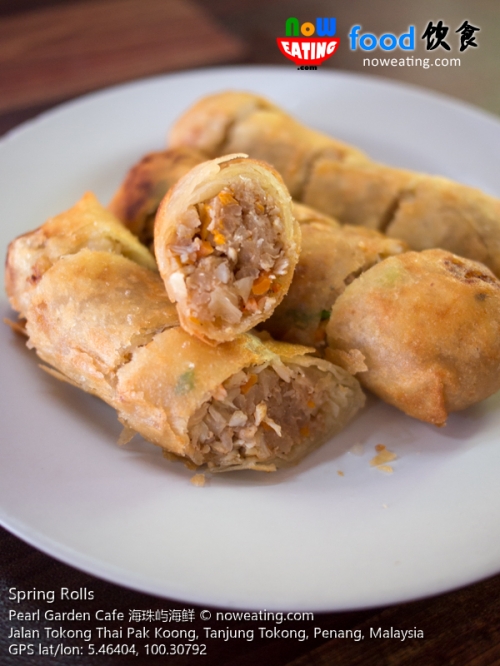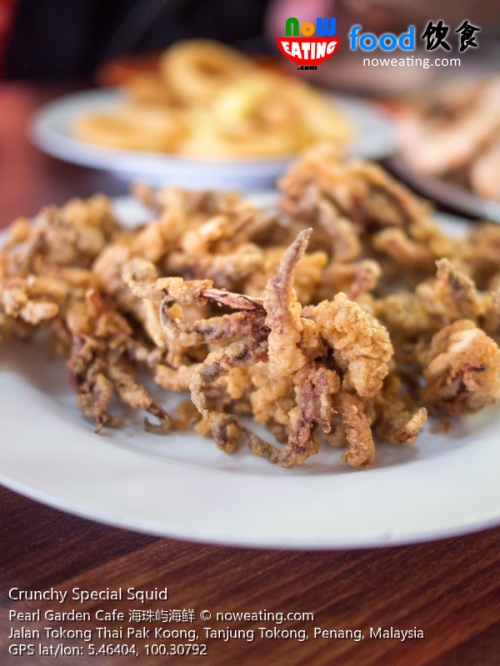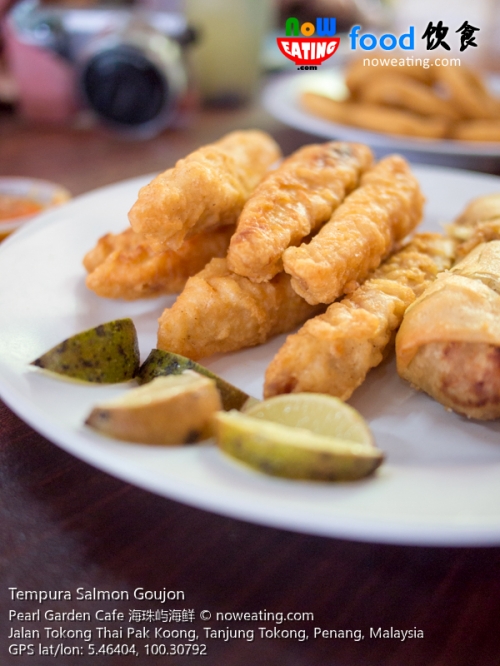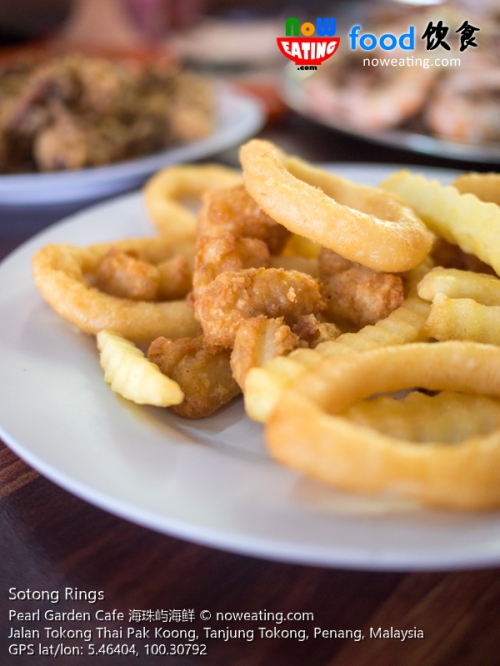 If the seafood is not enough for you, inside the restaurant was a stall offering deep fried finger food such as Spring Rolls (RM4.50 per roll), Crunchy Special Squid (RM16 per plate) Tempura Salmon Goujon (RM18 per plate), Sotong Rings (RM16 per plate), and etc.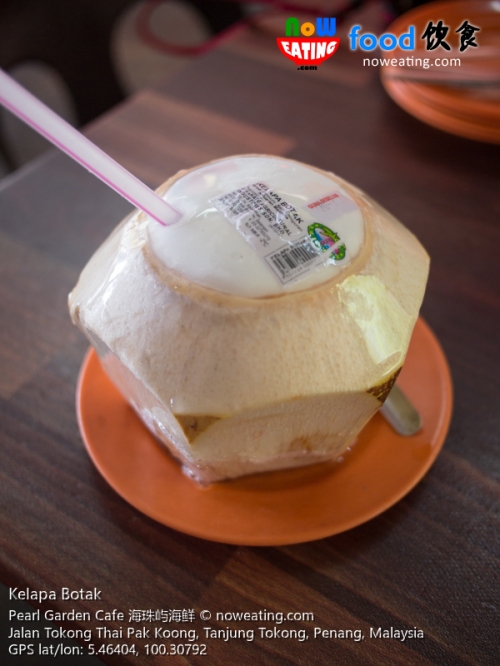 As a whole, Pearl Garden Cafe is a good seafood restaurant if you don't mind about their limited choice with simple cooking methods. We are pretty confident with their food quality. After all, it is proven by 70+ years of operation across 3 generations.
| | |
| --- | --- |
| Place Name: | Pearl Garden Cafe |
| Cuisine: | Chinese |
| Address: | 338, Jalan Tokong Thai Pak Koong, Tanjung Tokong, Penang, Malaysia |
| Tel: | +604-899 0375 |
| Working Hour: | 11am-9pm. Close on Wednesday. |
| Tax: | No |
| Last Visit: | 20160312 |