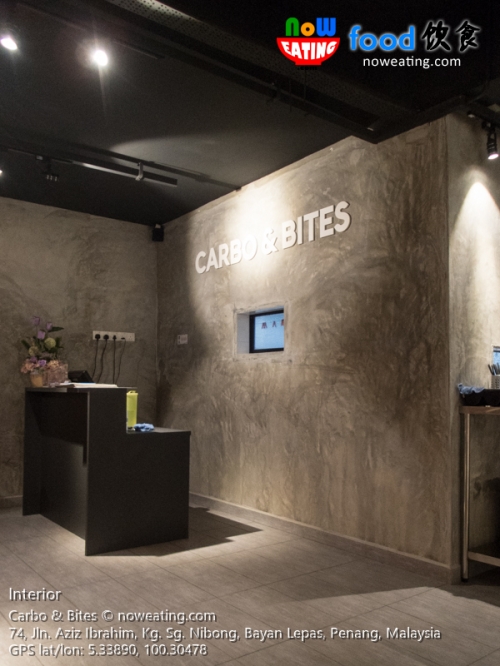 With modern and relaxing ambient, Carbo & Bites (GPS: 5.33890,100.30478) can easily give visitors misconception that it is a cafe with gourmet coffee, chicken chop and pasta at minimum but in reality, it is not the case. It only has three Western dishes to be considered as a Western food cafe. So, what Carbo & Bites actually is? Let's find out.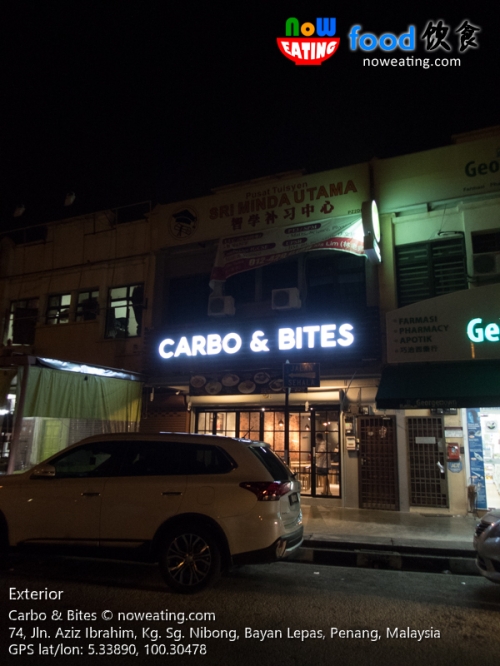 Carbo & Bites is located same row with Sungai Nibong's famous Kampar Fish Jelly Restaurant. Parking issue is long haunting that area and beware of officer slotting "love letter" on your car especially if you park your car near the underpass.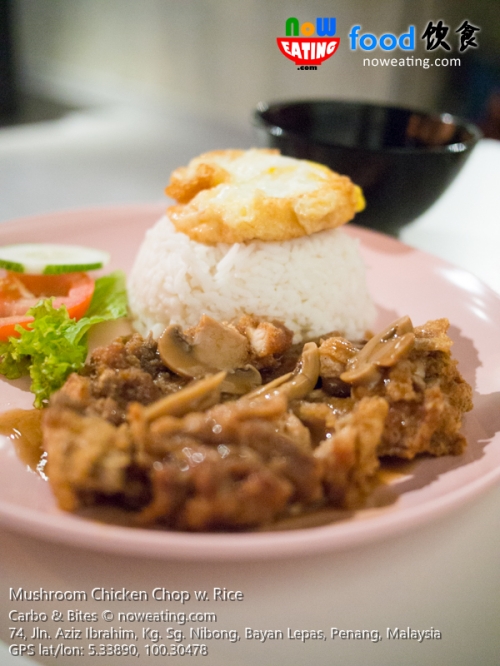 We visited the cafe three times since April 2017 and each time, we had difficulty in selecting our food due to monotonous selection in the menu. In general, other than rice and noodle dishes, they only have three Western dishes – Chicken Chop with Black Pepper Sauce, Chicken Chop with Mushroom Sauce, and Fish N Chips. For chicken chop, they can be either accompanied with fries or rice. Figure: Mushroom Chicken Chop with Rice (RM9.90).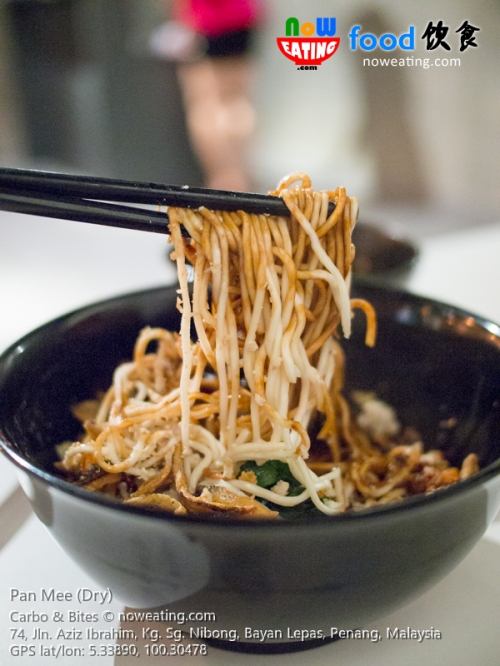 For us, the cafe is more like a noodle house with its signature Pan Mee. A trump card about Pan Mee here is their cook-to-order al dente noodle. A bowl of standard dry Pan Mee is priced at RM4.90. Pretty reasonable.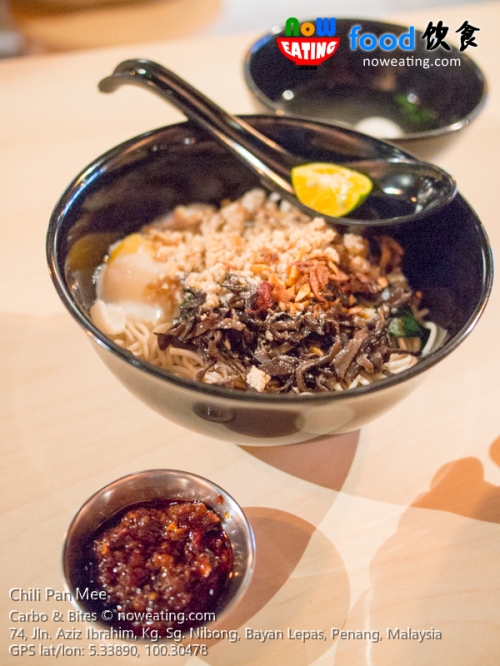 We recommend readers to upgrade to Chili Pan Mee (RM6.40) comes with a poached egg and homemade chili paste worth dying for. To stir or to dip, the choice is yours.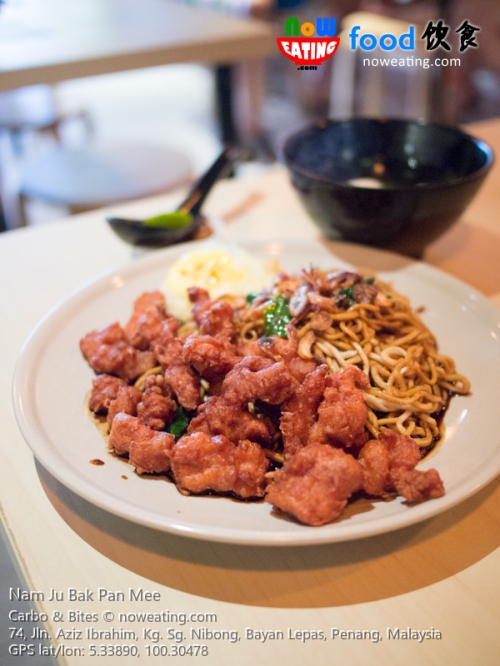 Another variant of Pan Mee is Nam Ju Bak Pan Mee 南乳肉板面 (RM9.90) which is once again, an endorsed dish with tender and juicy spiced pork.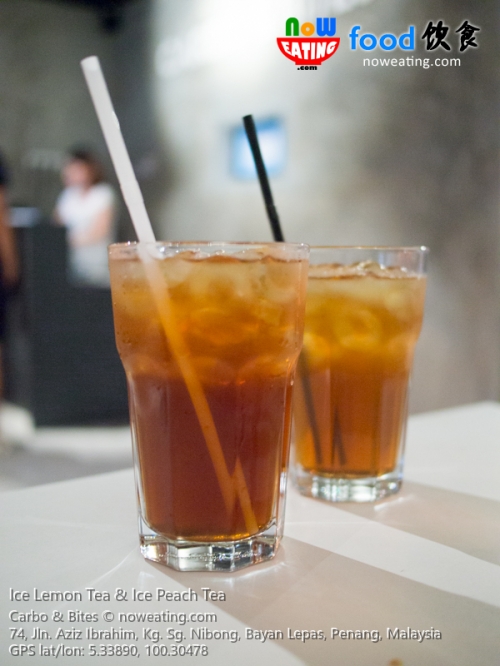 For each Pan Mee, add RM3.00 for a drink.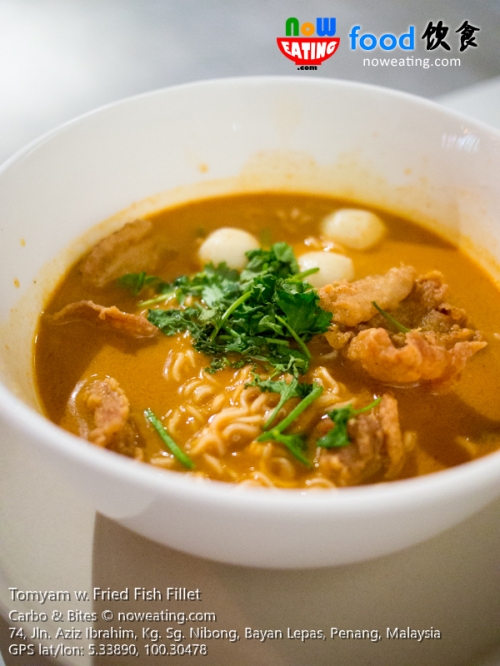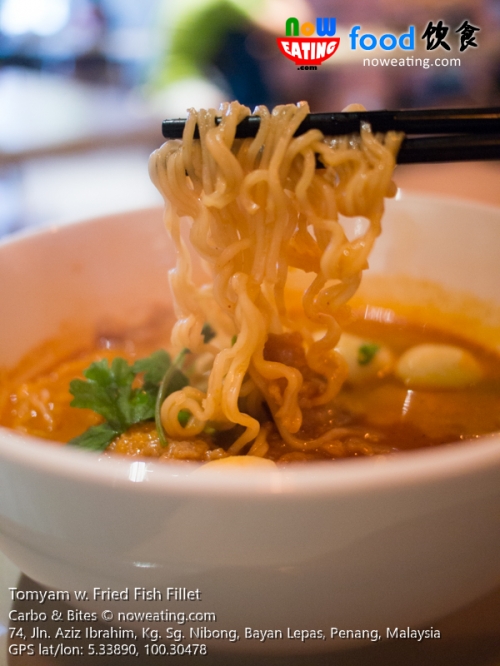 Other than Pan Mee, soup noodles are also available and our favorite being Tomyam Maggie with Fried Fish Fillet (RM9.90) and get ready to have your taste buds tantalized.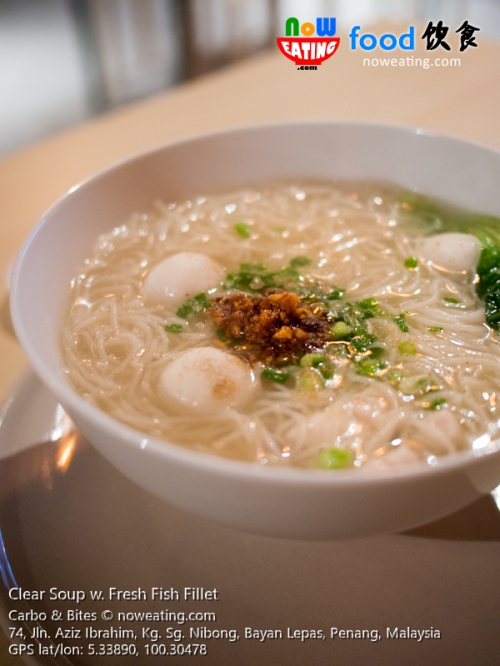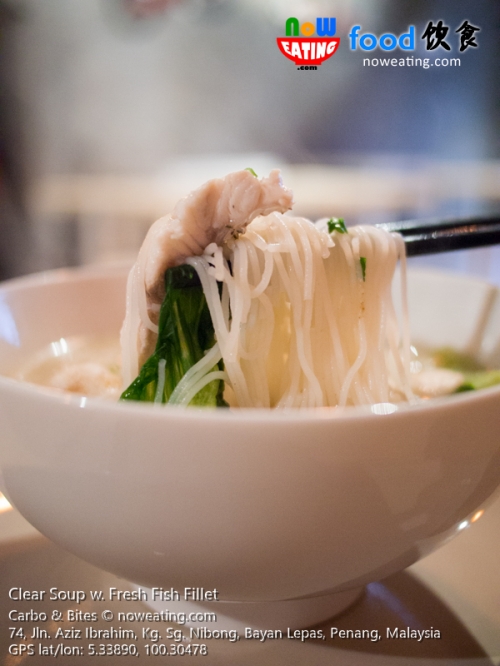 Clear Soup Beehoon with Fresh Fish Fillet (RM10.90) for those looking for healthier option.
As a whole, if you are expecting a cup of cappuccino with a slice of cake while completing your business proposal here, then you will be flipping your table. Imagine Carbo & Bites as a noodle house or even more specific, Pan Mee specialist and you should be leaving with a smiling face. Carbo & Bites opens daily from 11:30am to 9:30pm.
| | |
| --- | --- |
| Place Name: | Carbo & Bites |
| Cuisine: | Chinese |
| Address: | 74, Jalan Aziz Ibrahim, Kampung Sungai Nibong, Bayan Lepas, Penang, Malaysia |
| Tel: | +6012-430 3212 |
| Working Hour: | 11:30am-9:30pm daily |
| Last Visit: | 20170720 |