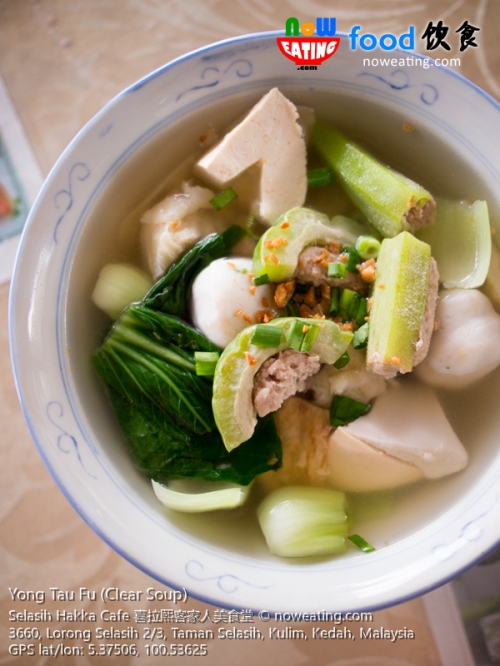 A bowl of crystal clear Yong Tau Fu 酿豆腐 soup on a rainy day? Selasih Hakka Cafe 喜拉熙客家人美食堂 (GPS: 5.37506,100.53625) is your best choice.  A cookie for you if you are able to find this restaurant hidden in Kulim.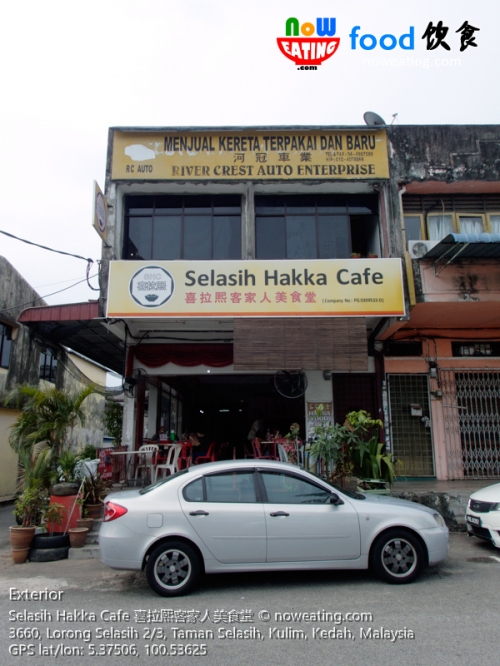 Allocating the cafe can be a challenge if you are not a local due to the fact that it is shy away from the main road. The cafe is located in Taman Selasih (hence "Selasih Hakka Cafe"), nearby Kulim's famous Original Cake 鸡蛋糕. The owner serves Yong Tau Fu for years. If our memory serves us right, they moved to Penang few years ago and started Hakka Tree business in Gurney Plaza and Tesco Tanjung Pinang. Few years later, the Yong Tau Fu outlet in Kulim re-opened.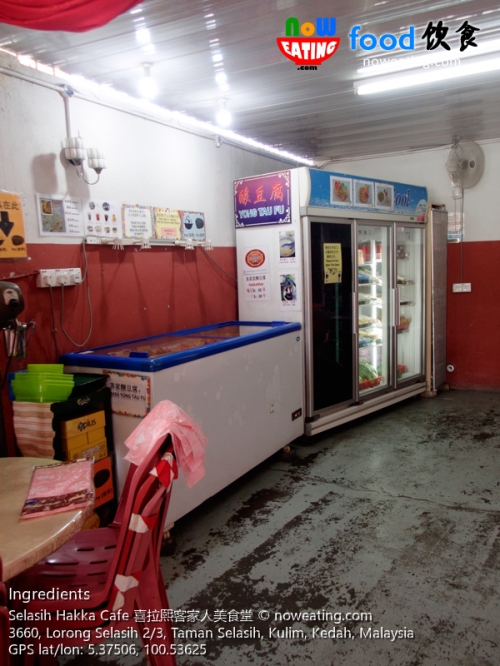 If you are like us who never visit the cafe before and grab a table waiting for someone to pass you a menu and take order, please, move your butt to the freezer area toward the end as you need to select your own Yong Tau Fu ingredients from there.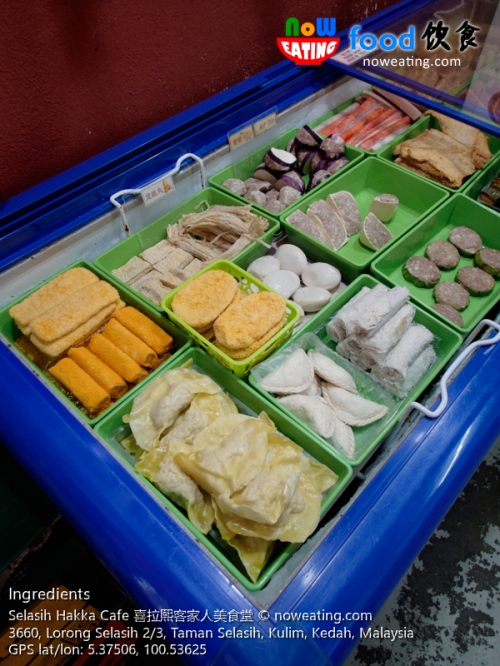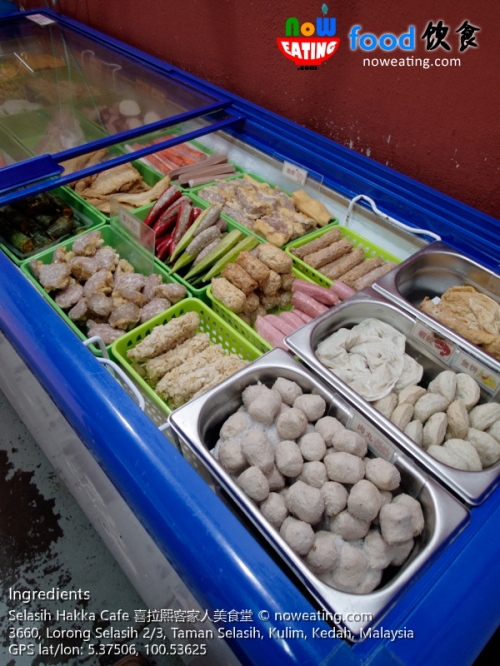 Selasih Hakka Cafe offers approximately 50 types of ingredients including homemade vegetables stuffed with fish paste, fresh vegetables and frozen products. Two types of cooking methods available: soup or deep fried. Put ingredients you wish to deep fry on a plate, whereas ingredients to cook on a bowl. Most items are priced at RM1.10 per piece.
After selecting ingredients of your choice, hand them over to the staff and return to your table. The staff will then approach you to confirm noodle of your choice including Hakka Mee 客家面, Kuih Tiow 粿条, Mee Chai Mak 米太目, Maggie 金旦面, Tong Fen 冬粉, and White Rice 白饭.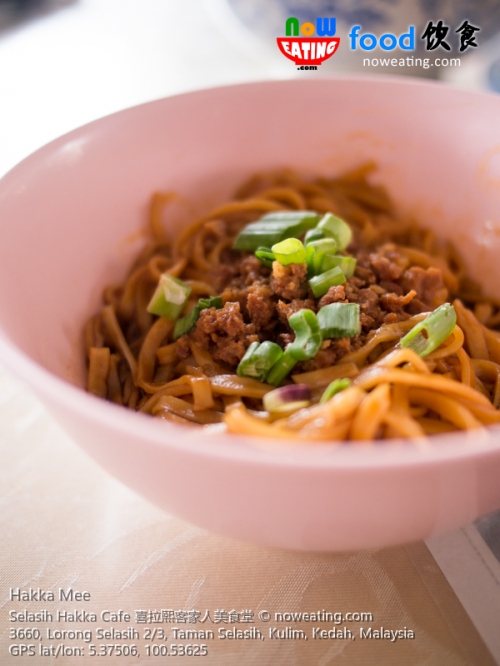 Of course, we recommend our readers to go for Hakka Mee as it is their signature noodle.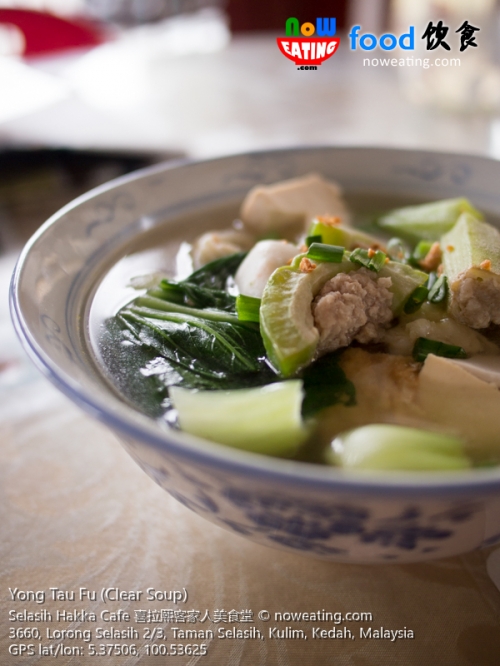 Selasih Hakka Cafe is one of the few Yong Tau Fu restaurants in which we won't feel thirsty after the meal thanks to little to none MSG in their clear soup. One can easily finish the soup until the very last drop.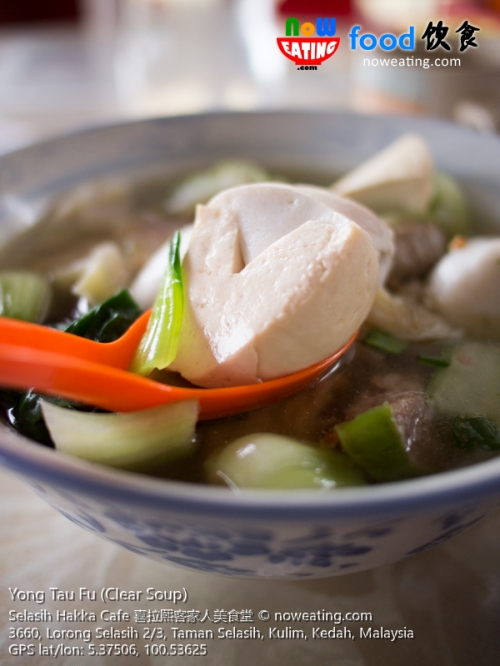 As for the ingredients' freshness, we unanimously agreed that it is one of the freshness we'd ever tried. Don't believe? Try their Tofu, the origin of Yong Tau Fu. Tofu is best known of its characteristic of getting stale easily.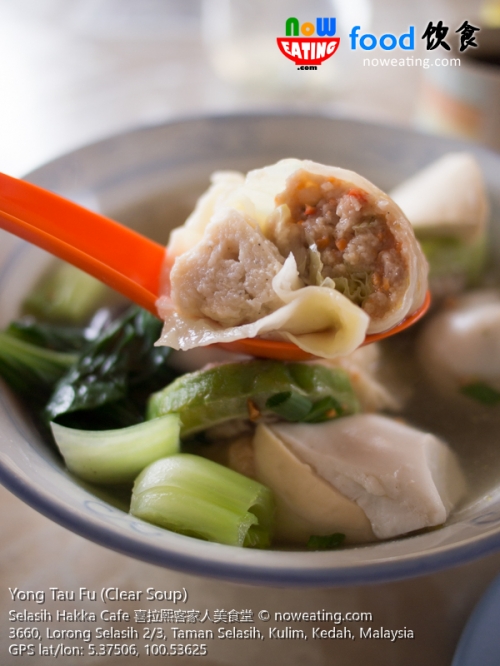 Not sure why, we found extra fish balls in our clear soup as we didn't recall we selected any fish ball. Maybe they are complimentary from the owner.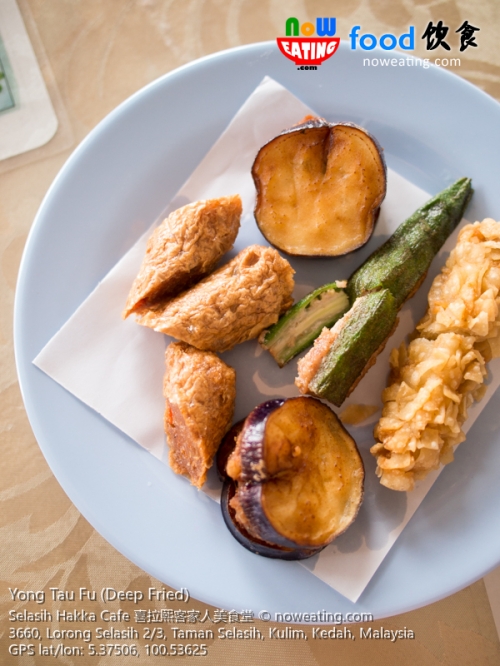 Deep fried Yong Tau Fu were fried to golden sans greasy texture.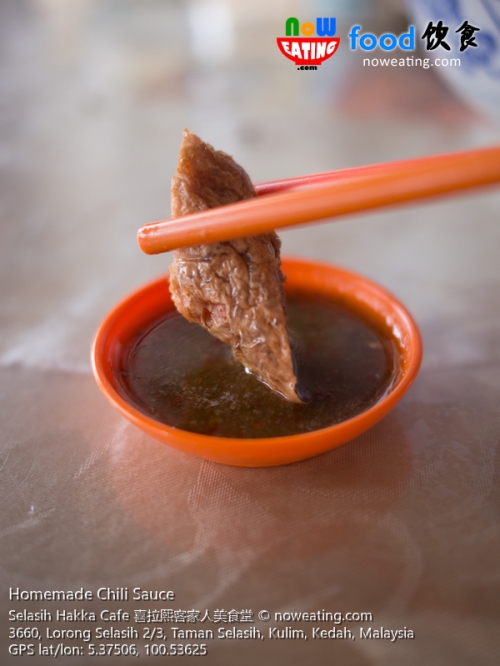 Yong Tau Fu are best dipped with their homemade chili sauce.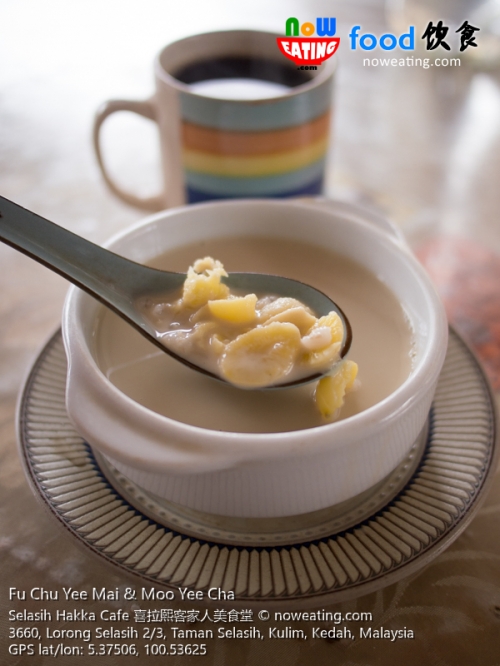 As for the drinks, go for their home brew Fu Chu Yee Mai 腐竹薏米 with added Ginkgo 白果 (RM3.20) or a glass of Moo Yee Cha 武夷茶 (RM2.00). Even better, add an egg to the herbal tea to turn it into a high protein dessert.
As a whole, Selasih Hakka Cafe is a hidden Hakka Mee restaurant in Kulim worth discovering. It is even better than some famous Yong Tau Fu restaurants in Penang island in term of freshness and choices. A minor drawback is the amount of house flies there, which is pretty common in Kulim and Simpang Ampat area. The shop is opened daily from 8am to 3pm.
| | |
| --- | --- |
| Place Name: | Selasih Hakka Cafe 喜拉熙客家人美食堂 |
| Cuisine: | Chinese |
| Address: | 3660, Lorong Selasih 2/3, Taman Selasih, Kulim, 09000, Kedah, Malaysia |
| Tel: | +6019-4470077 |
| Working Hour: | 8am-3pm daily |
| Last Visit: | 20170806 |