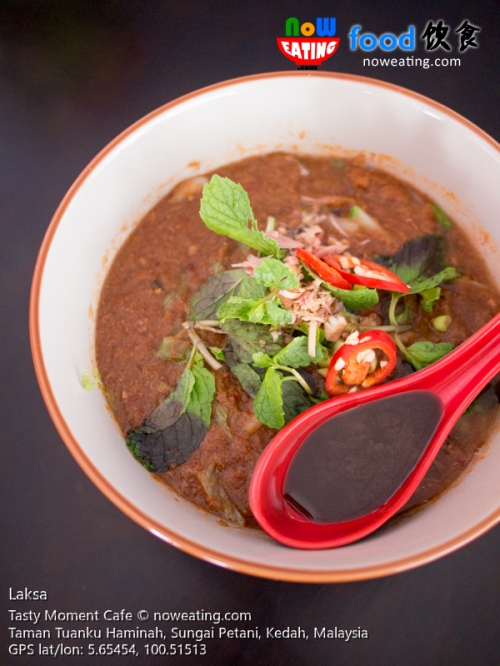 We hate Tasty Moment Cafe (GPS: 5.65454,100.51513) as they offer one of the best Assam Laksa, "hybrid" Baba Nyonya Laksa and homemade ice cream in Sungai Petani yet they just recently opened. Where have they been all these years?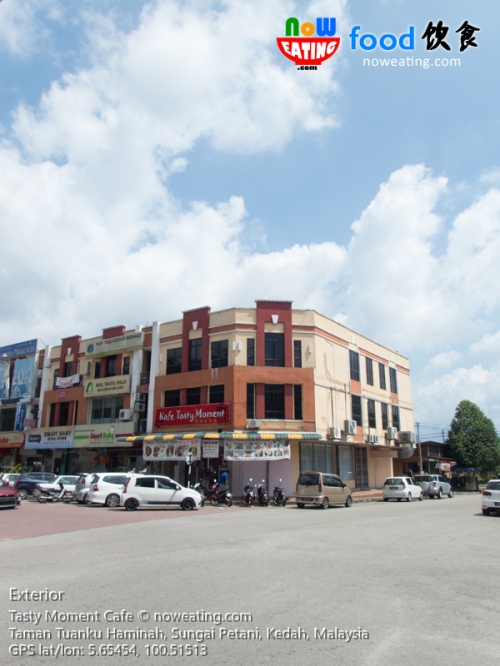 Tasty Moment Cafe is located in Taman Tuanku Haminah near Cinta Sayang Country Club. The cafe is easy to spot as it is a corner unit opposite of a Nasi Kandar restaurant. It was one weekend afternoon when we were having food hunt in Sungai Petani and found this cafe.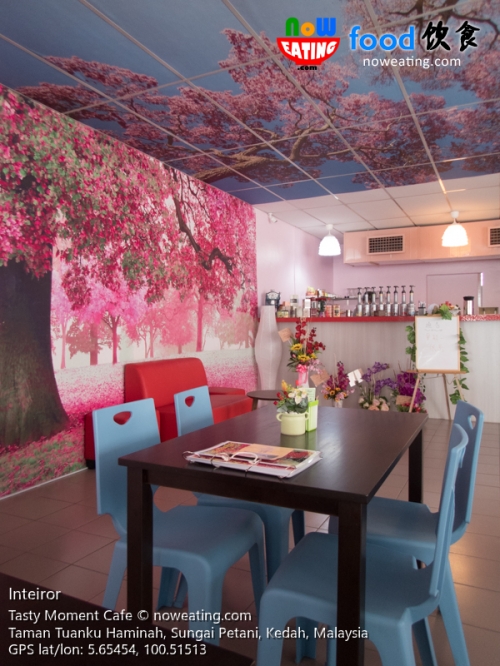 With pinky interior and simple dining furniture, one may have misconception that it is just another cafe serving fast food such as light meal and snacks. In actual fact, it is a family cafe with a child playground next to the entrance.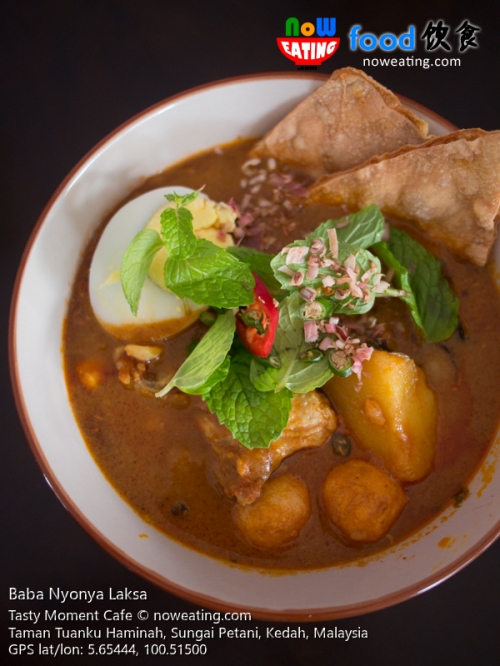 Tasty Moment's Laksa (RM5.00) is perhaps the only Laksa we were able to lick off its soup pervaded with Mackerel fish flakes until very last drop. If you think that you have tried all Laksa in Malaysia including Assam Laksa and Laksa Lemak (Thai Laksa), wait until you tried Baba Nyonya Laksa (RM7.00) – the "hybrid" Curry Mee + Laksa here. Some said it tasted like Curry Mee with a hint of Laksa whereas some said it was another way around. Either case, it is a whole new experience for us.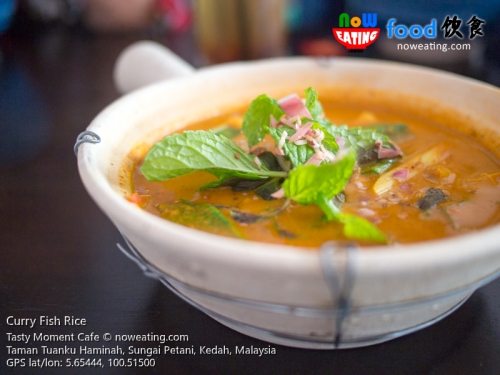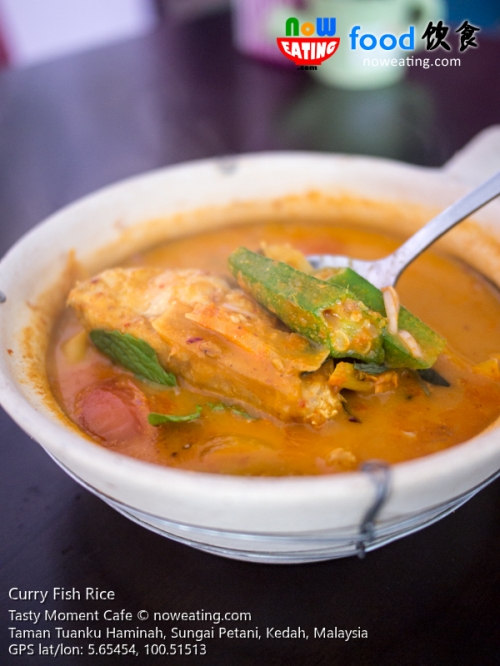 Since our first visit early of July 2017, we ordered Curry Fish Rice Set (RM8.50) twice. Similar to curry gravy in some Nasi Kandar stalls, it was highly addictive with fish fillet cooked with tomato, ladyfingers, onion, and ginger flower in mild curry. Served with plain rice.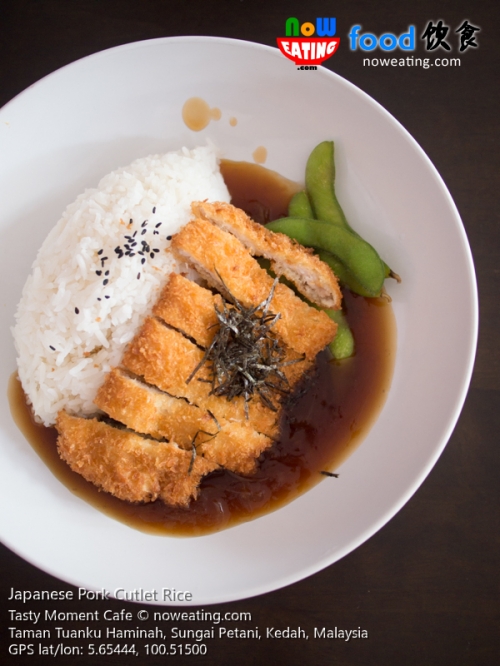 At first, we had difficulty in deciding whether or not we should go for Japanese Pork Cutlet Rice (RM8.00) since, well, it was not a Japanese restaurant after all. Turned out that it met our expectation with deep fried pork cutlet dressed with Teriyaki sauce with shredded onion. Served with Edamame.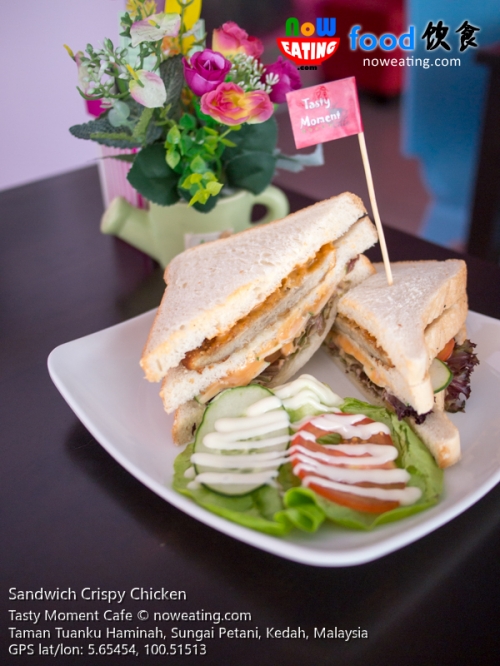 Other food include sandwiches, croissant, toasted bread, salad, soup and appetizer. Their ability of being able to offer nearly 80 types of food and desserts really blown us away. (Figure: Sandwich Crispy Chicken)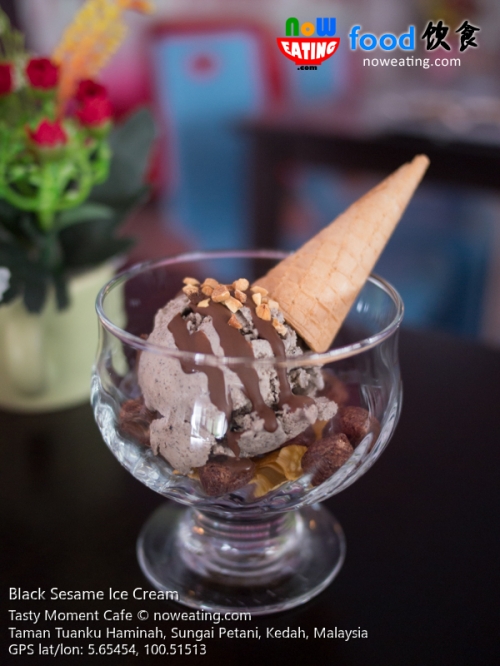 Another eye opener is that Tasty Moment has its own homemade ice-cream instead of loathsome commercial one. Five flavors are available at the moment including Black Sesame, Matcha, Coconut, Strawberry and Chocolate at RM4.90 each.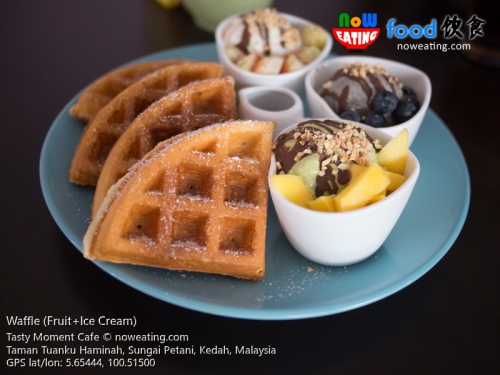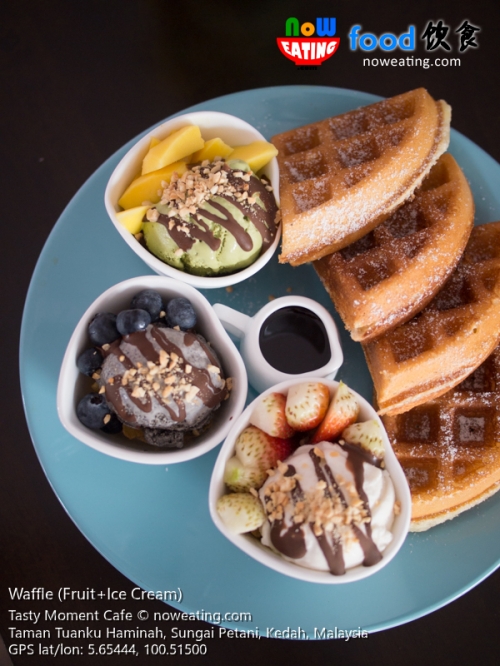 We strongly endorse sweet tooth to go for Waffle (Fruit+Ice Cream) set comes with 3 scopes of ice cream of their choice at merely RM13.90. A dessert worth dying for.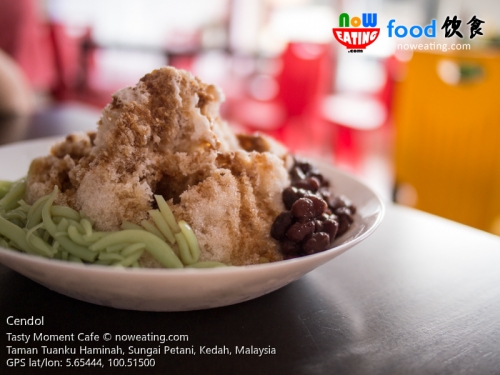 Cendol reminds us of the famous Cendol stall in Jalan Dewa 二街 and due to works, we hardly have a chance to enjoy it nowadays. It is not a bad idea at all to have a similar bowl (RM5.00) in Tasty Moment under cozy dining environment. Alternatively, Ice Kacang is also available.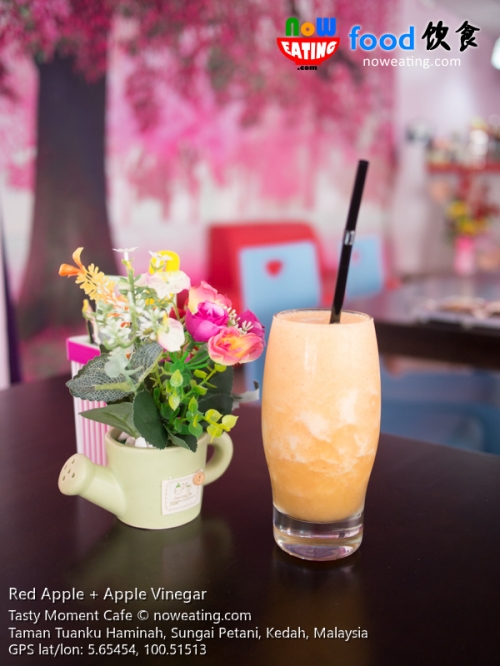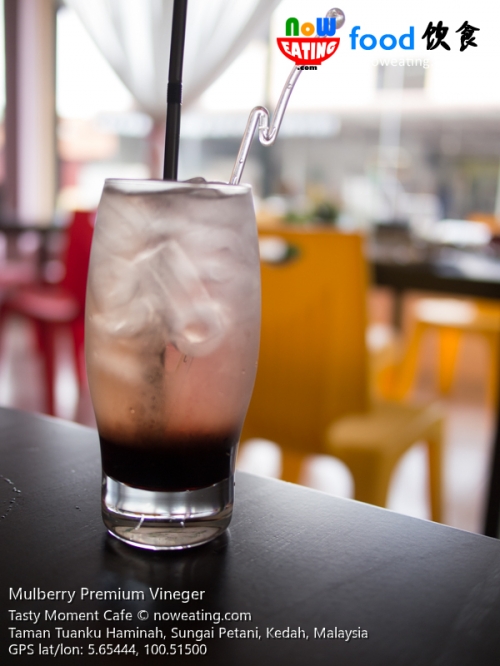 Tasty Moment Cafe offers various beverages. As a matter of fact, half of its menu are drinks. Personally, we recommend our readers to try out their vinegar series, such as Red Apple + Apple Vinegar (RM8.00) or Mulberry Premium Vinegar (RM8.50).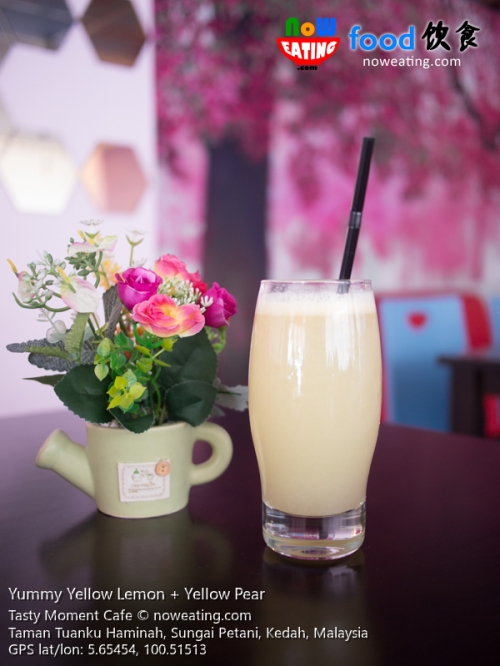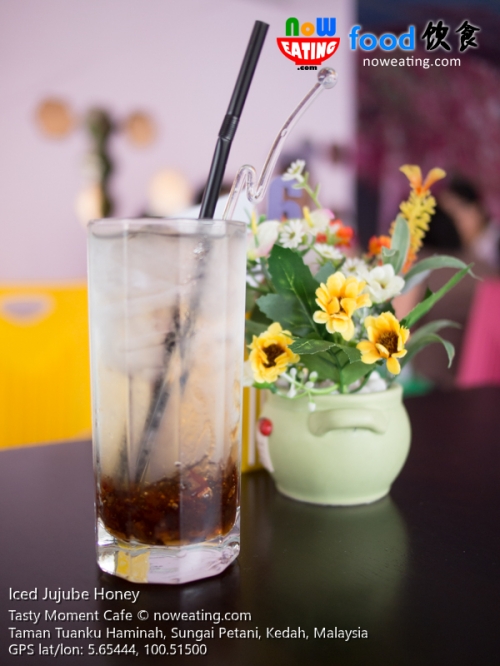 Other beverages include cold pressed juice such as Yummy Yellow Lemon + Yellow Pear (RM8.90), cold beverages such as Iced Jujube Honey (RM3.50).
As a whole, a recommended cafe in Sungai Petani with its mouthwatering Laksa, Curry Fish and one-of-its-kind homemade ice cream. Tasty Moment Cafe opens daily from 11:30am to 7:30pm and is closed on Monday. For more information, kindly visit their Facebook page.
| | |
| --- | --- |
| Place Name: | Tasty Moment Cafe |
| Cuisine: | Western, Chinese |
| Address: | 17, Ground Floor, Jalan Tuanku Haminah 1 ,Taman Tuanku Haminah, Sungai Petani, 08000, Penang, Malaysia |
| Tel: | +6016-401 1922 |
| Working Hour: | 11:30am-7:30pm (Tue-Sun). Closed on Monday. |
| Last Visit: | 20170723 |