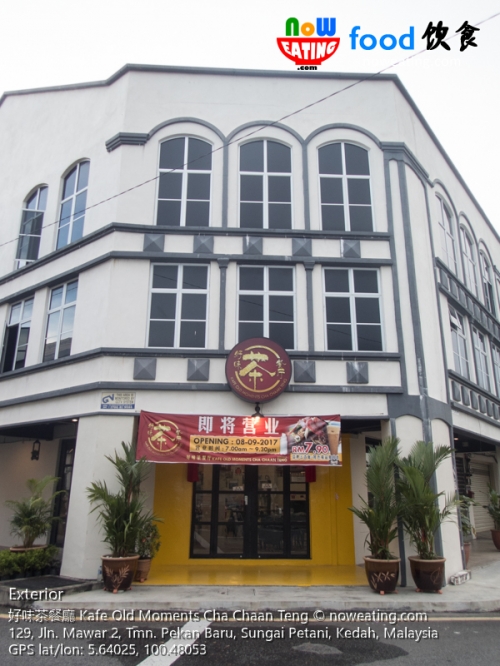 How to be successful in Sungai Petani? The simplest way is to keep your business running long enough. Even better, pass your business to younger generation and re-package it to catch up the trend. Old Moments Cha Chaan Teng 好味茶餐廳  (GPS: 5.64025,100.48053), for instance, is an eminent example of latter approach.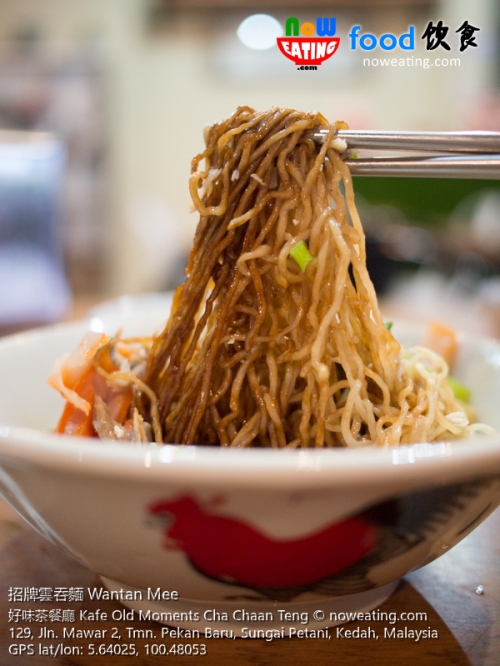 In Sungai Petani, when someone mentions a Wantan Mee stall requiring you to place order with a "number plate", it must be the famous Wantan Mee stall at Bakar Arang known as 牛記雲吞麵. "Springy noodle on oleaginous dark soy sauce base with a surprise of crunchy yet sinful pork rinds" best describes the renowned egg noodle dish. From now onward, you can enjoy the same, if not better, Wantan Mee in Old Moments Cha Chaan Teng operated by the owner's children.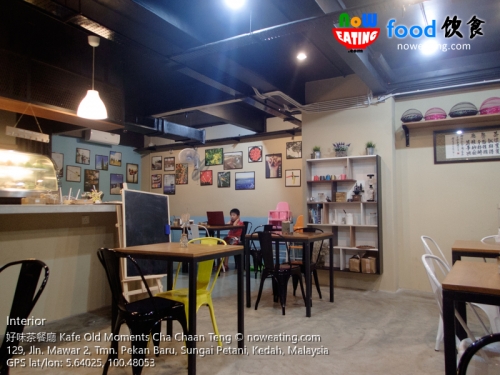 We visited air-conditioned Old Moments twice since it opened its door to public on 08/Sep/2017. The cafe is located behind Billion supermarket in Taman Pekan Baru, opposite of Harbour Palace Dim Sum restaurant. The premise formerly housed The Eclectic cafe.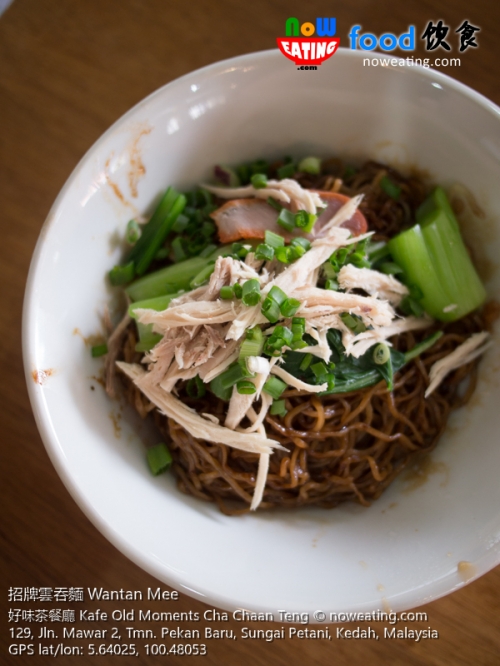 Similar to most Hong Kong style restaurants, an order chit is placed on each table, allowing customers to place order by writing down item codes on it. A "Remark" column is also available. As we prefer non-oily noodle, we actually wrote down our preference in the column, and it worked! Our Signature Wantan Mee 招牌雲吞麵 (RM5.90) was less greasy which mean more pleasure to enjoy.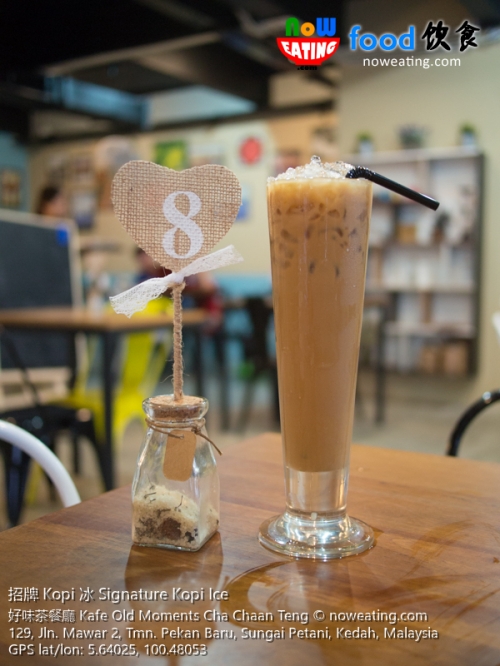 A good news for our readers is that, there was a hidden set! You can order both Signature Wantan Mee with their Signature Kopi Ice for just RM7.90 (A La Carte price for Signature Kopi Ice is RM7.90). The tall glass is definitely Insta-worthy.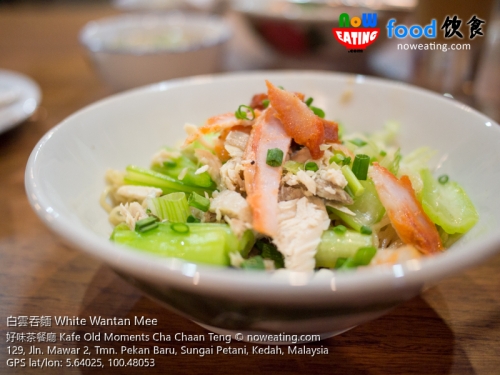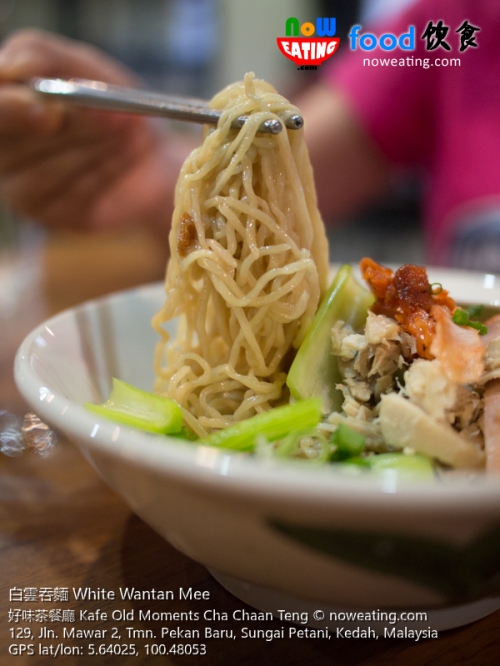 White Wantan Mee 白雲吞麵 (RM5.90) is for those preferring the egg noodle without dark soy sauce. Our personal favorite as well.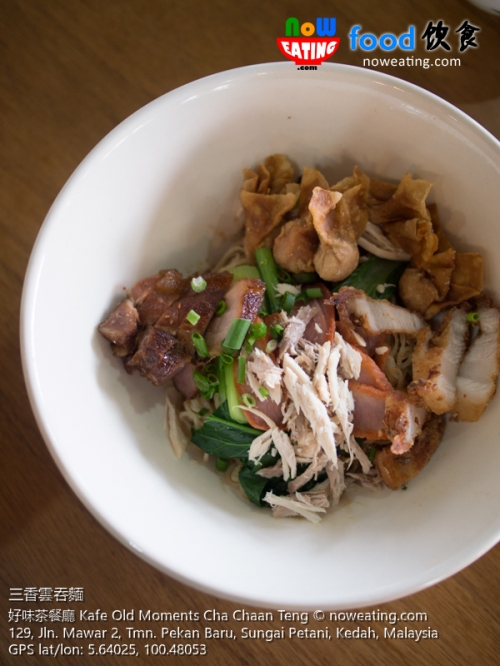 For those who don't give a damn on cholesterol, go for 三香雲吞麵. As there is no English name for it, we temporary call it "Ultimate Wantan Mee" as it is the most expensive noodle in the menu (RM9.90) comes with three types of pork – Red BBQ Pork (紅叉燒), Honey BBQ Pork (蜜汁叉燒) and Roast Pork (燒肉).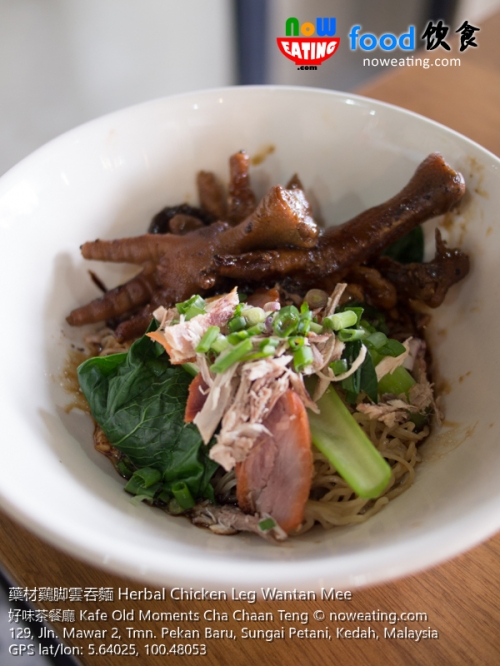 Herbal Chicken Feet Wantan Mee 藥材鷄脚雲吞麵 (RM8.90) – more like braised chicken feet due to mild herbal taste but the amount will definitely keep your mouth busy for a while.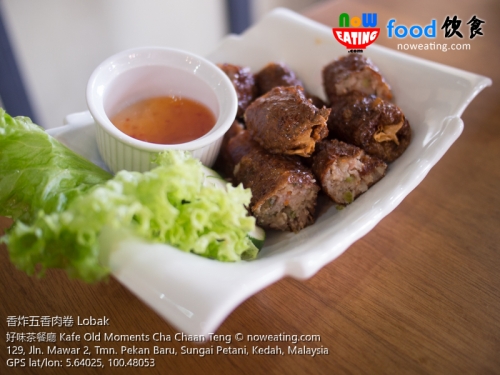 As a cafe, Old Moments moved out of its comfort zone by offering more than just Wantan Mee. Toasts, snacks and side dishes  are also available and they are definitely not a fiasco. Figure: Lobak 香炸五香肉卷 (RM6.90)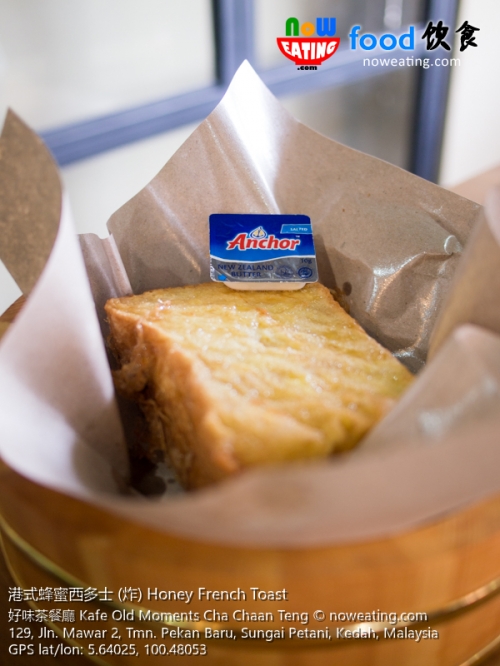 Honey French Toast 港式蜂蜜西多士 (炸) (RM5.90)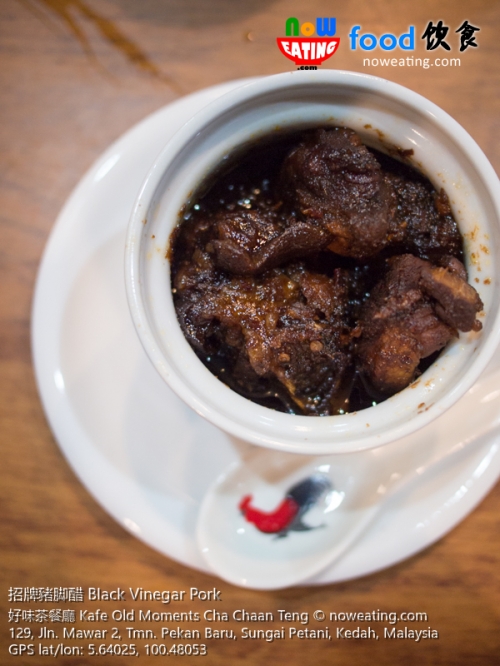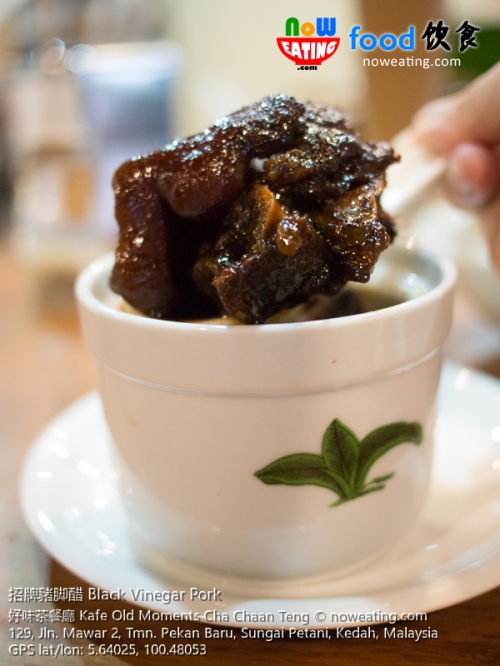 Black Vinegar Pork 招牌豬脚醋 (RM7.90)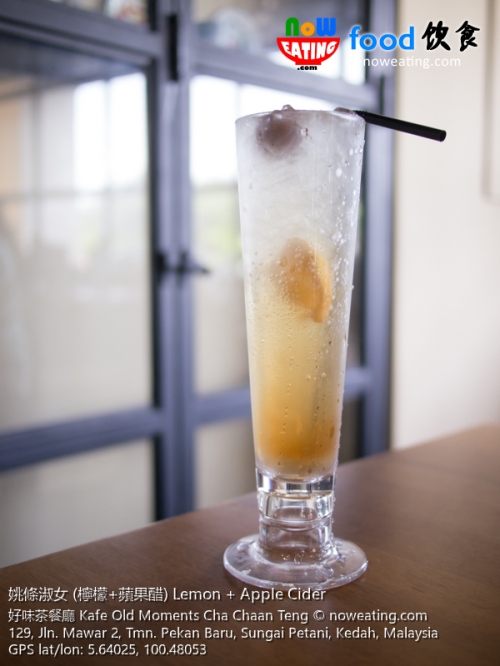 As for other beverages,  Lemon + Apple Cider 姚條淑女 (檸檬+蘋果醋) (RM7.90) works well as thirst quencher.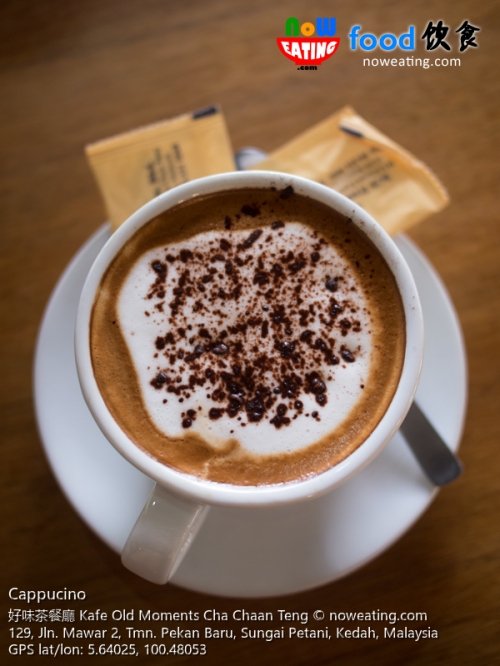 Nothing beats a cup of Cappuccino (RM8.90) early in the morning. Yes, they do have gourmet coffee as well with "smell good" coffee aroma filled up whole dining area most of the time.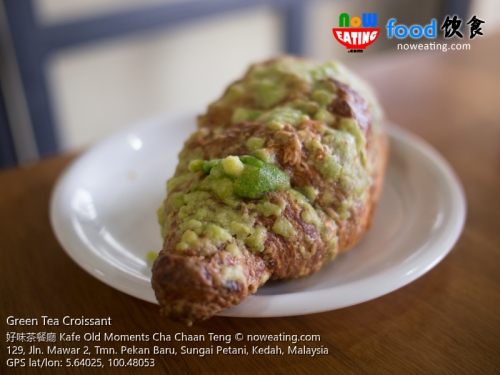 During our last visit, three of us were surprised with a sui generis Green Tea Croissant even though we were pretty sure that we didn't order it. Turned out that it was a promotion by the cafe in which customers are entitled for a croissant with minimum spending of RM50. Served hot and be ready to get more surprises inside the pastry.
As a whole, the less-crowded, cozy and modern Old Moments Cha Chaan Teng is definitely our top breakfast spot whenever we are craving for Wantan Mee early in the morning. Pricing-wise, it is definitely local-friendly. The cafe is opened daily from 8am to 11pm. For more information, kindly refer to their Facebook page.
| | |
| --- | --- |
| Place Name: | 好味茶餐廳 Old Moments Cha Chaan Teng |
| Cuisine: | Chinese |
| Address: | 129, Jln. Mawar 2, Tmn. Pekan Baru, Sungai Petani, 08000, Kedah, Malaysia |
| Tel: | +6019-488 1341 |
| Working Hour: | 8am-11pm daily |
| Tax: | No GST. No Service Tax. |
| Last Visit: | 20171029 |