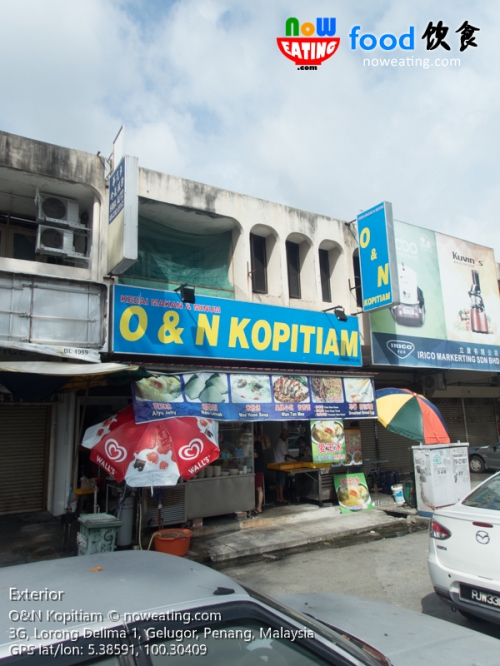 Previously operating in Island Glade, O&N Kopitiam (GPS: 5.38591,100.30409) is now re-located to few metres away near Gembira Parade, same row with US Pizza. It is definitely no stranger to residents nearby but just to be fair, let's re-introduce this well-known coffee shop.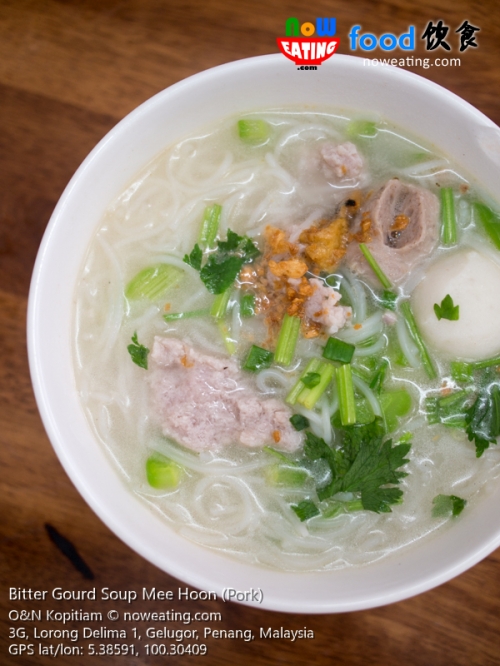 Here's the formula: "Morning Wantan Mee, Evening Fish Noodle". If our memory serves us well, we only visited former O&N at Island Glade twice, one in the morning whereas another in the evening. Having fish noodle there was a nightmare due to poor ventilation and we started to sweat buckets the moment we walked into the dining area. Fortunately, the new premise has the issue improved, even though it is still warm considering the fish noodle stall is now inside the building.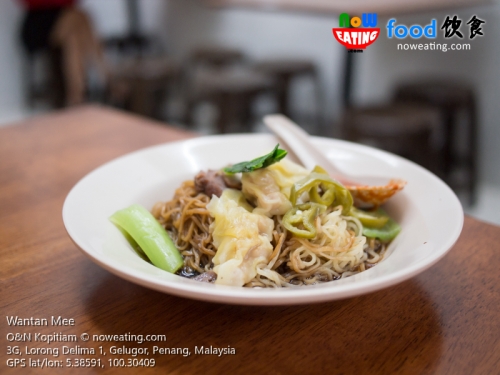 Some said O&N serves one of the best Wantan Mee in the island and we unanimously agree with them.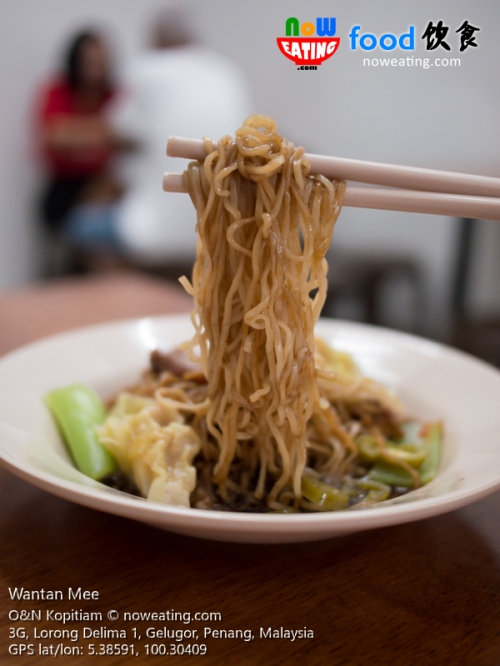 Other than the springy egg noodke, the homemade Sambal paste is a killer too. O&N opens as early as 7:30am so is a great place for breakfast. Other breakfast items include breads and eggs.
Perhaps a small change since its movement from Island Glade was the Nasi Lemak. Formerly, Nasi Lemak was served in "pick-your-own-ingredients" style. Perhaps for the sake of convenience, Nasi Lemak in the new premise is presented in traditional triangle packages.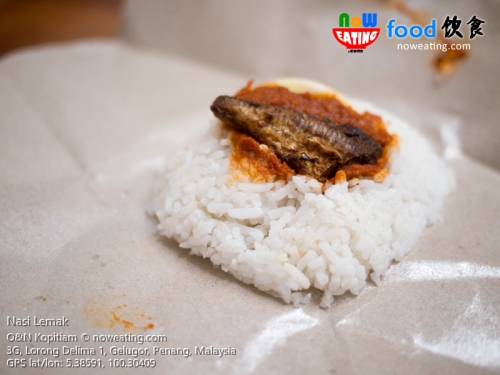 Still, do not look down on the smaller package as the content is dangerously addictive and spicy.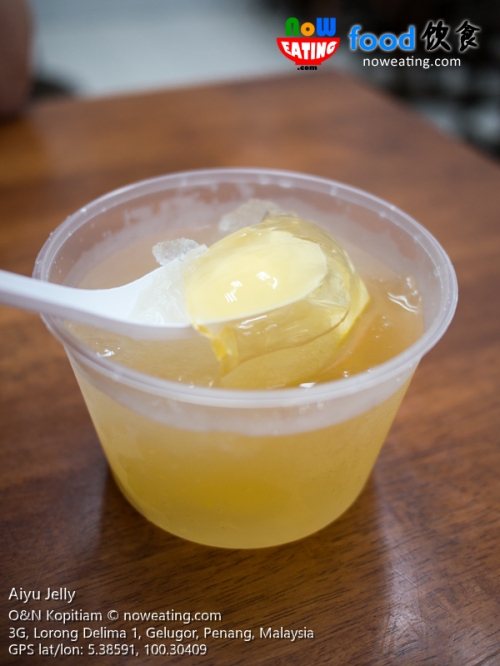 With such a tongue-burning delicacy, you need a bowl of Aiyu Jelly 愛玉冰 (RM4.50).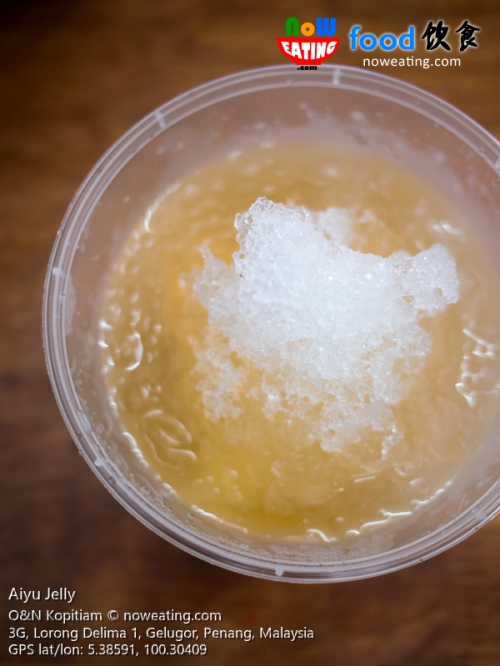 The chilling Aiyu Jelly came with Lychee, Longan, raisin, shredded ice and of course, the jelly. Definitely better quality compared to some other coffee shops.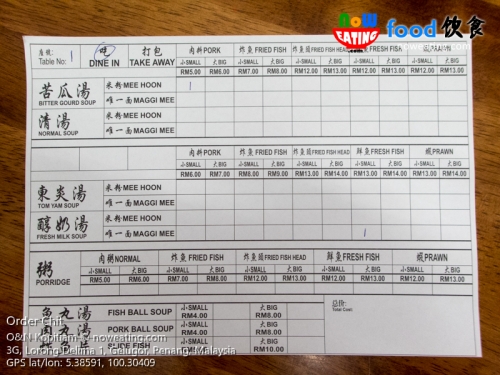 Towards the evening, the coffee shop is no longer serving Wantan Mee but instead, it serves Fish Noodle and here's the drill:
Take an order chit and a pen from the stall.
Return to your table and start filling in. Remember to write down your table number.
Pass it to one of the workers there.
In general, O&N offers four types of soup:
Normal soup 清湯
Bitter gourd soup 苦瓜湯
Tom Yam soup 東炎湯
Fresh milk soup 醇奶湯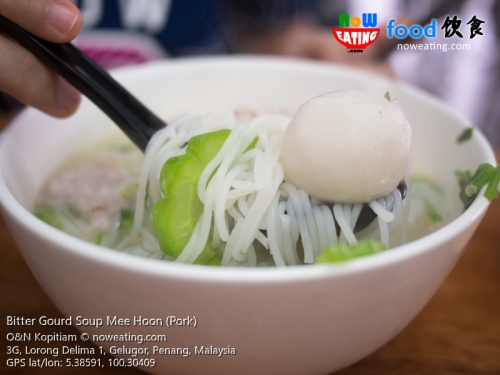 Bitter gourd soup was just average in our opinion as it was basically a normal soup with quick cook bitter gourd. Mee Hoon (rice noodle) was of thicker version also commonly known as "China mee hoon".  On the plus side, "pork 肉料" was pretty generous and came with minced pork, gigantic fish and meat balls.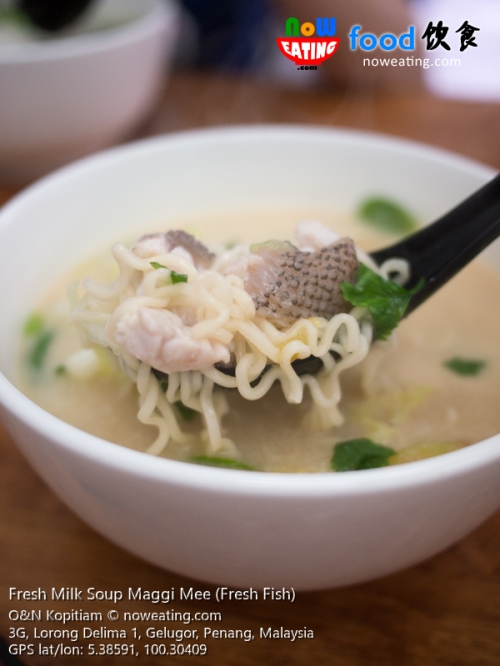 The best seller here is the sui generis fresh milk soup giving you a forceful kick with added Chili Padi and Kaffir Lime Leaves. Also note that fresh fish is the most expensive among others which is topped at RM14. Thumb up for the order chit with pricing as it really prevent customers from having bill shock.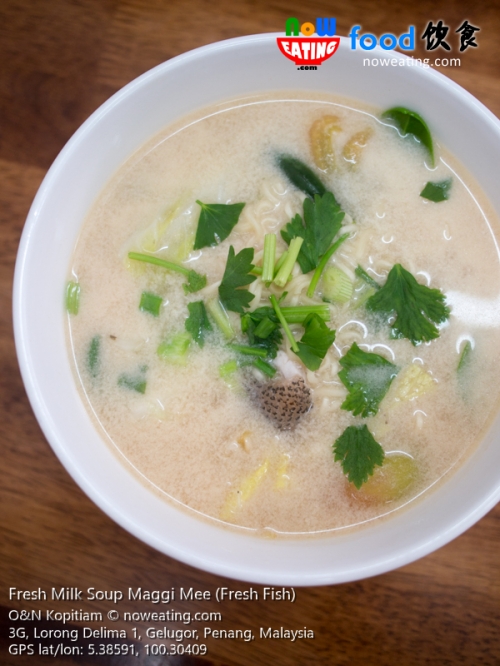 As a whole, a highly recommended coffee shop for Wantan Mee and Fresh Milk Soup Noodle. O&N Kopitiam is opened daily from 7:30am to 12:30am and is closed on Thursday.
| | |
| --- | --- |
| Place Name: | O&N Kopitiam |
| Cuisine: | Chinese |
| Address: | 3G, Lorong Delima 1, Gelugor, Penang, Malaysia |
| Working Hour: | 7:30am-12:30pm daily. Close on Thursday. |
| Tax: | No GST. No Service Tax. |
| Last Visit: | 20171105 |