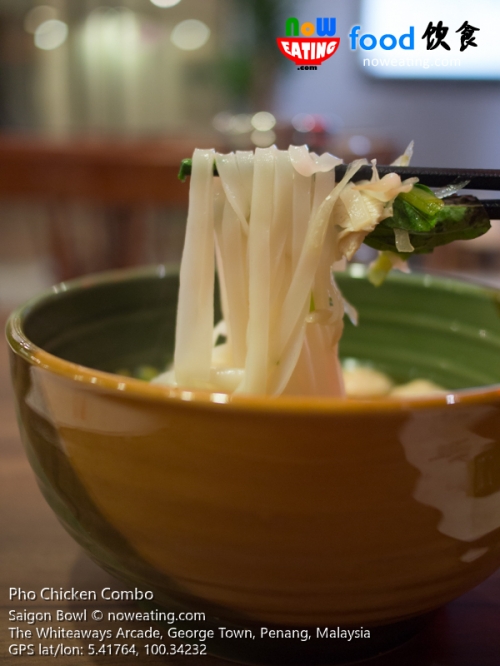 Albeit swamped with works, we decided to take a break by visiting Saigon Bowl (GPS: 5.41764,100.34232) one evening for a bowl of Pho (pronounced as "for"). Perhaps it was due to OktoberFest. parking was still a challenge despite after working hour and we parked our car one street away. Fortunately, the dinner was sanguine.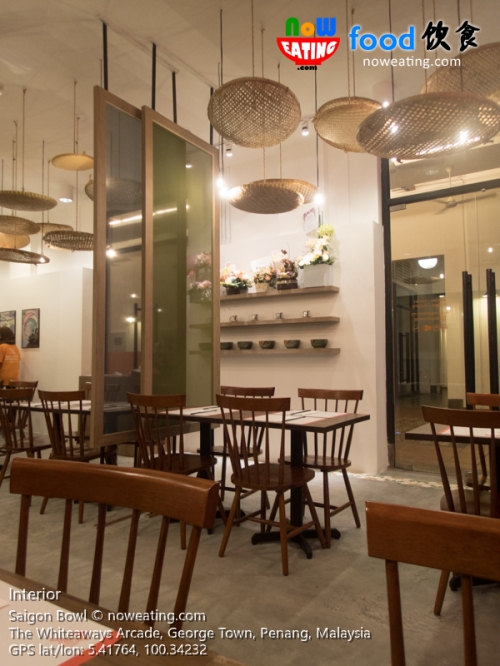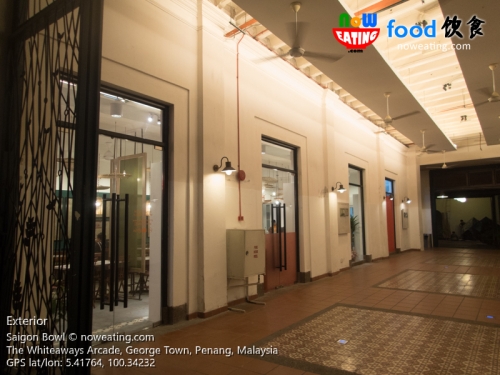 Saigon Bowl is located in The Whiteaways Arcade of Beach Street (Lebuh Pantai). A trump card about Saigon Bowl was that it has cozy and bright interior similar to some modern cafes. Maybe it was due to evening when all busy bees returned to their nest, the cafe was not packed during our visit.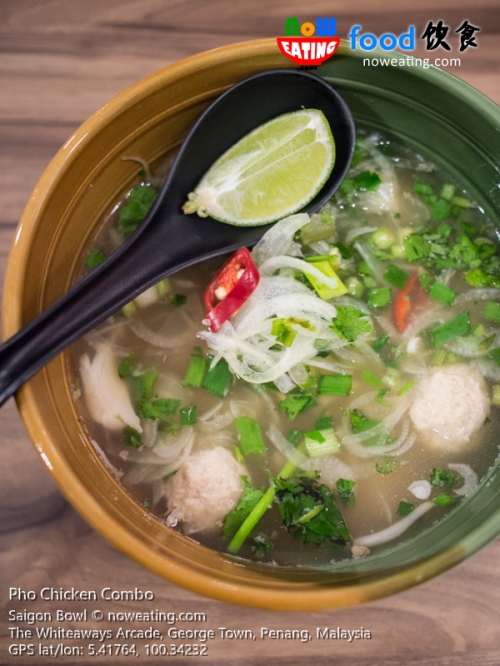 Unequivocally, Vietnamese restaurants are mushrooming in Penang island and we even come across one offering hundreds of item. Saigon Bowl, on another hand, offers a handful of items with their specialty being Pho – Vietnamese soup noodle made of 19 types of herbs, rice noodle, broth and imported beef or chicken. Pho comes in two variants – soup or dry. We suggest our readers to go for soup version, for instance, Pho Chicken Combo (RM13.90) with chicken breast and chicken balls in signature chicken broth.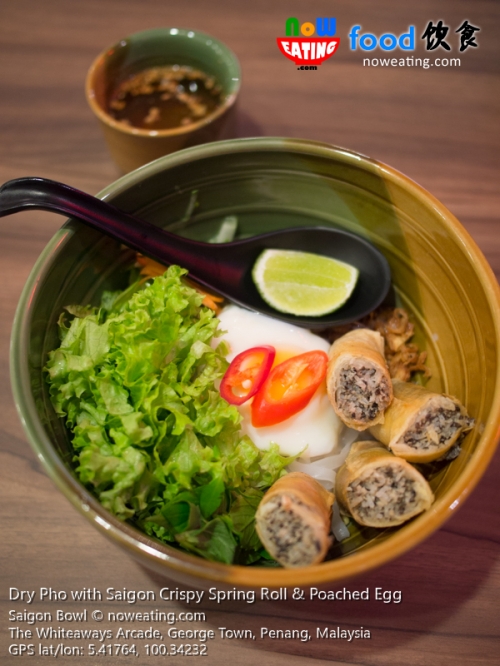 If you are in rush and does not have the luxurious time to enjoy soup noodle sip by sip, go for the dry version, such as Dry Pho with Saigon Crispy Spring Roll & Poached Egg (RM9.90), served with signature fish sauce.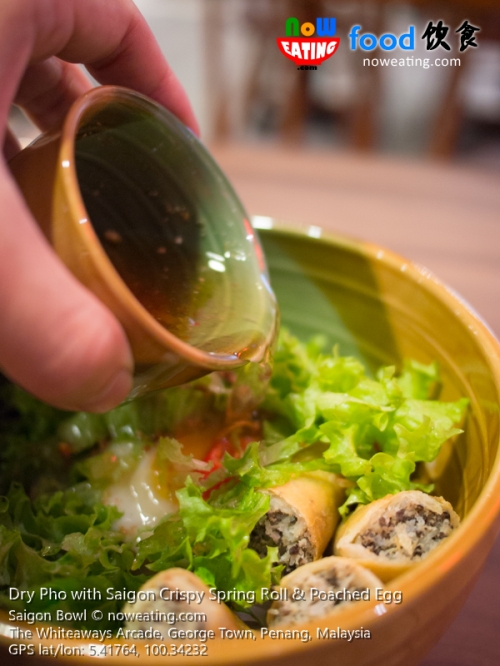 A de règle way to enjoy it is to pour the tangy sauce provided and stir up the whole bowl.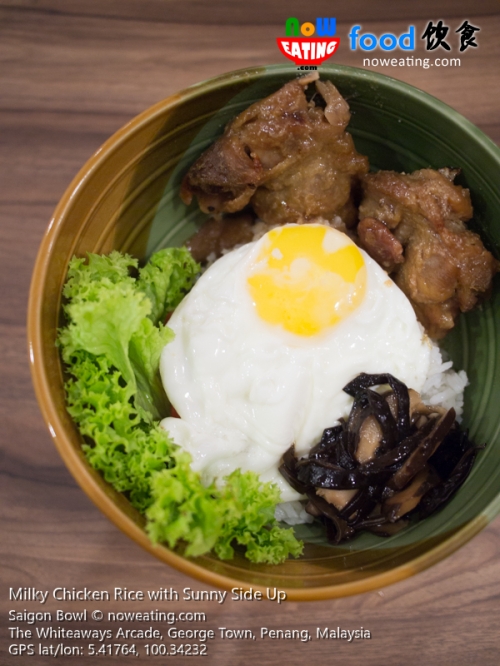 Not in the mood for noodle? Try rice series. Our Milky Chicken Rice with Sunny Side Up (RM14.90) comes with Saigon Bowl signature chicken and mushroom sauce. The tender and juicy de-boned chicken could be brackish to be consumed on its own and once again, we stirred the whole bowl up to balance out the taste.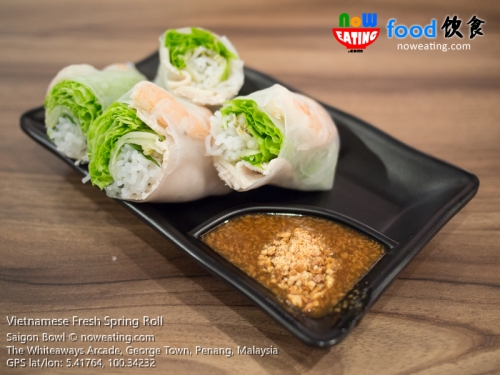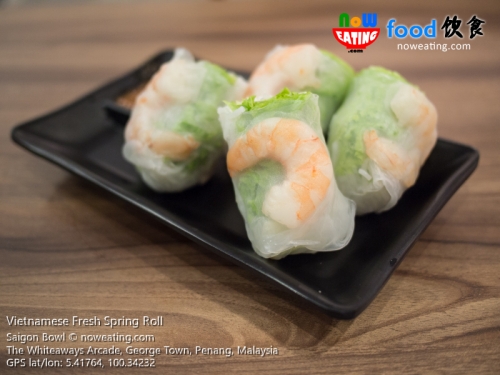 If you are like us who do not get contented with a single bowl of Pho, go for their snack menu, such as Vietnamese Fresh Spring Roll (RM11.90) with mid-size fresh prawns, Saigon Crispy Spring Roll, Sugarcane Shrimp Cake, Mayonaisse Prawn Crisp, Crispy Seafood Prawn Roll, and Pan Fried Lemongrass Tofu.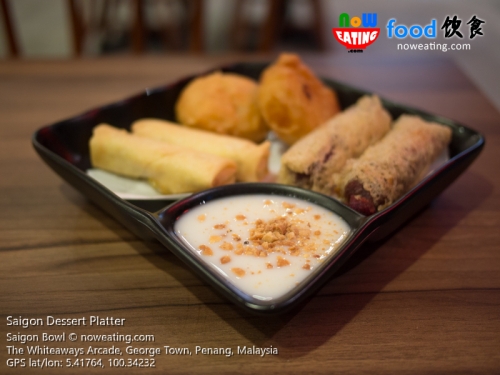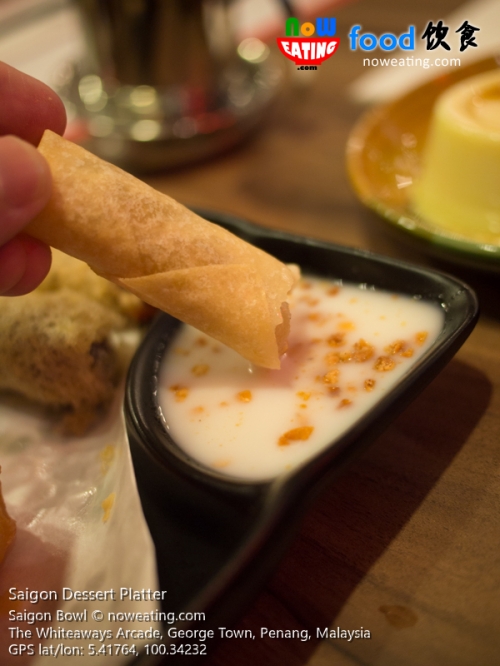 Desserts are also available and for sharing purposes, we recommend Saigon Dessert Platter (RM12.90) consisting Cassava Rolls, Banana Spring Rolls, and Tapioca Fritters.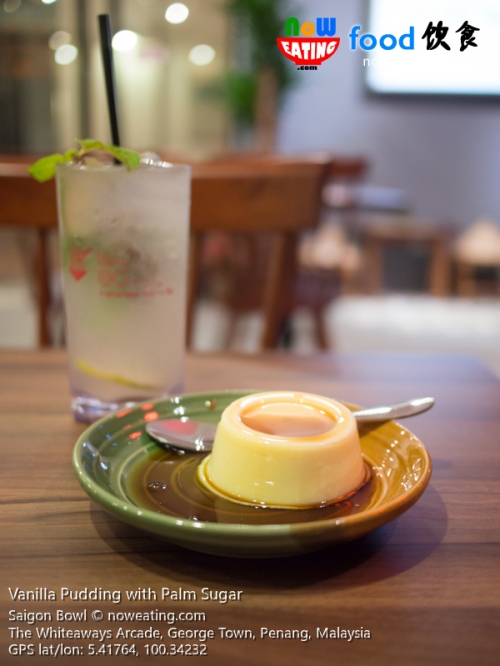 Vanilla Pudding with Palm Sugar (RM2.90). Background: Lime Juice with Sour Plum Fizzy (RM6.90)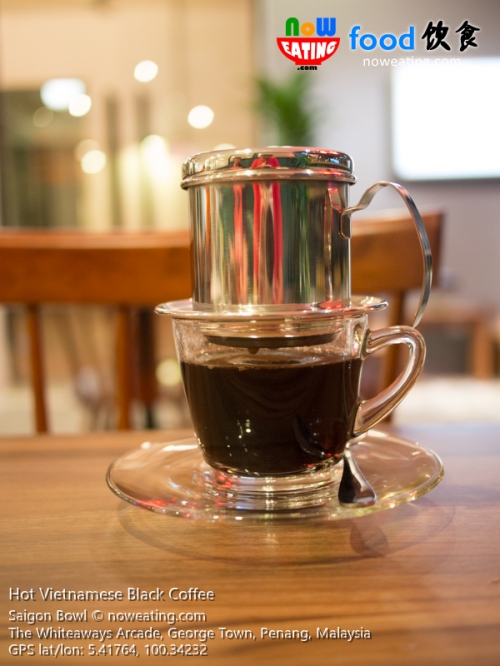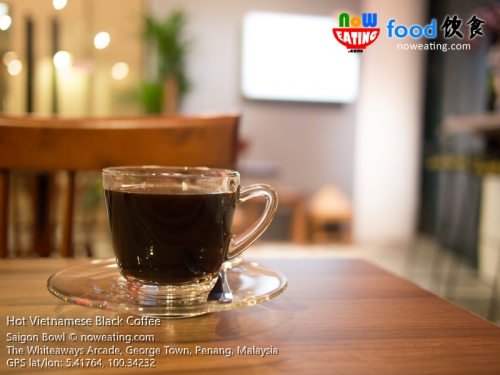 One is not considered visiting a Vietnamese restaurant if he/she does not have Vietnamese Coffee there. Our Hot Vietnamese Black Coffee (RM7.50) came in the right time to rejuvenate ourselves.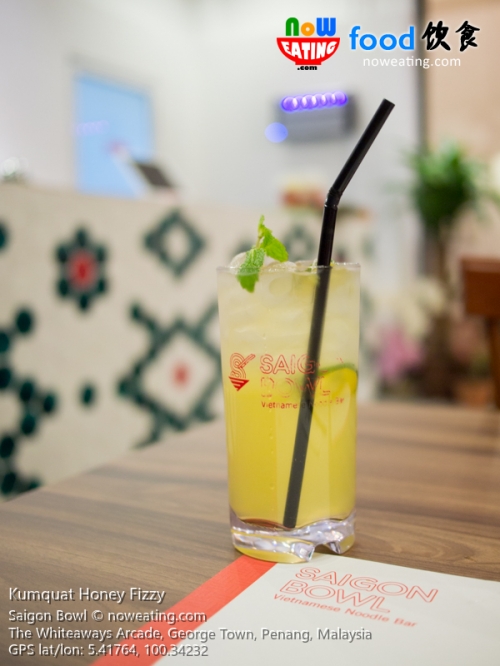 Kumquat Honey Fizzy (RM6.90) – definitely a thirst quencher.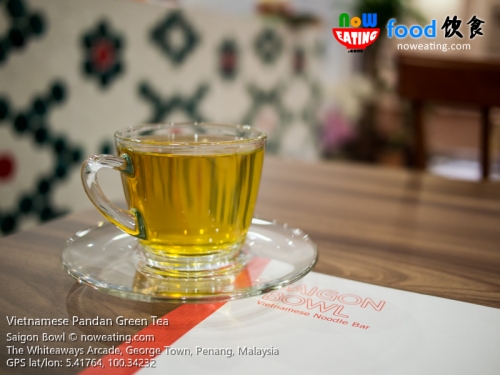 Vietnamese Pandan Green Tea (RM2.90)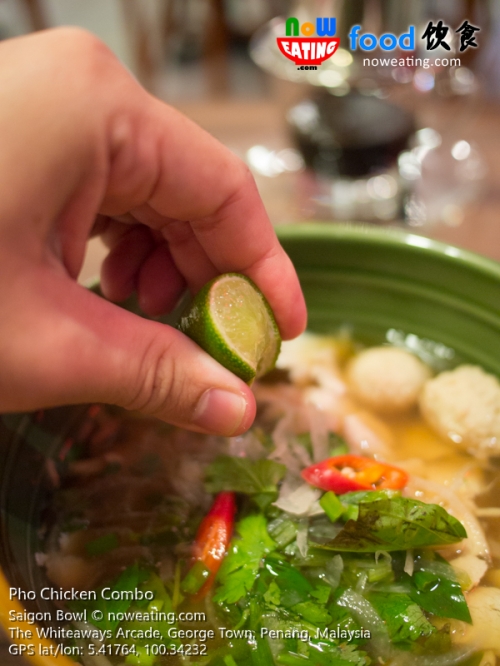 With soft background music, we were a bit reluctant to return home immediately after our meal. In fact, we returned to Saigon Bowl again before writing this article. During our second visit, we contravene "rule #1 of a food blogger" of never try the same food again. Yes, we ordered the same Pho Chicken Combo, simply because we enjoyed the aromatic chicken broth sprinkled with lime.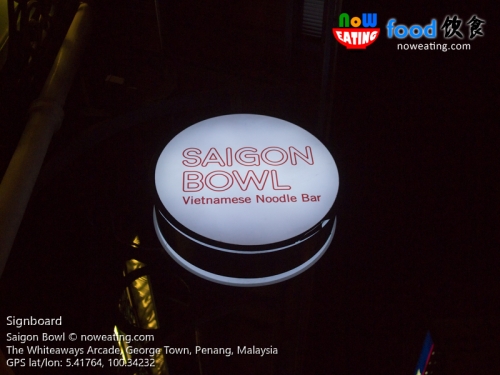 As a whole, if you are looking for the most comfortable restaurant for Vietnamese cuisine namely Pho, do give Saigon Bowl a try. It is also a rare cafe in which we are satisfied with all items we ordered. Pricing-wise, not much to complain due to the ambiance and food quality provided. The cafe opens daily from 11am to 10pm.
| | |
| --- | --- |
| Place Name: | Saigon Bowl |
| Cuisine: | Vietnamese |
| Address: | 20A&B, The Whiteaways Arcade, Lebuh Pantai, George Town, Penang, Malaysia |
| Tel: | +6017-471 3720 |
| Working Hour: | 11am-10pm daily |
| Tax: | No GST. No Service Tax. |
| Last Visit: | 20171101 |