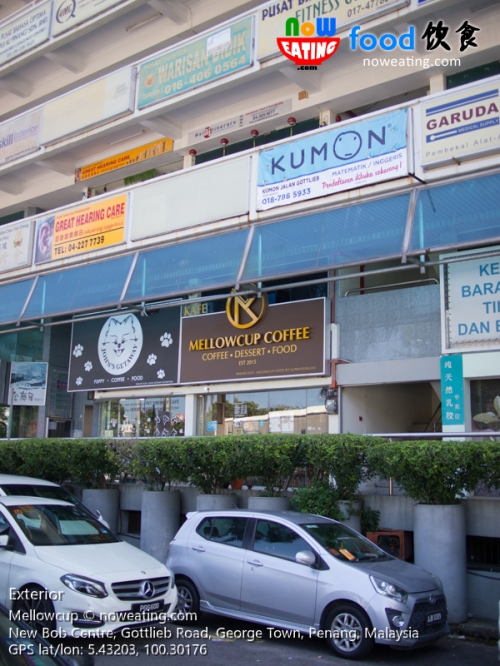 Time flies and it has been one year since we first reviewed Mellowcup (GPS: 5.43203,100.30176) – a cafe in New Bob Centre, Gottlieb Road, Penang specialized in gourmet coffee. Recently, we re-visited it again for its new menu. Is the food getting better? Let's find out…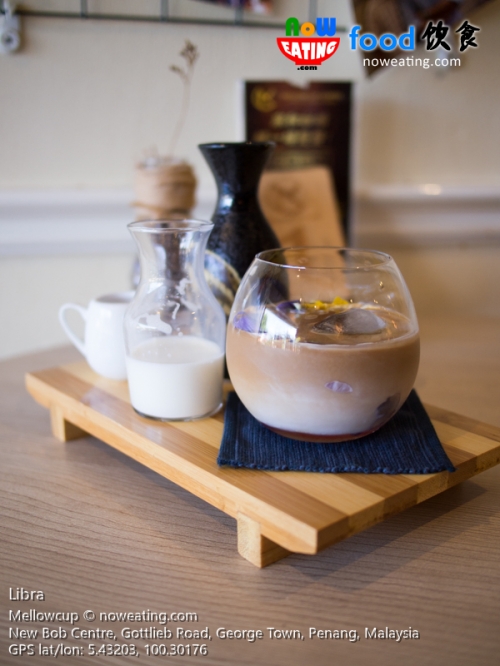 Our first visit was back in September 2016. Worrying the main dishes might not meet fastidious bloggers expectation, the humble lady owner – Hui Chuen, actually told us that their specialty was coffee and not on main courses, even though we found that the latter met our expectation as well. One year later, that's it, on November 2017, we were invited by the same lady owner again to try out their new menu, including Bento series and 12 Horoscopes Series Coffee.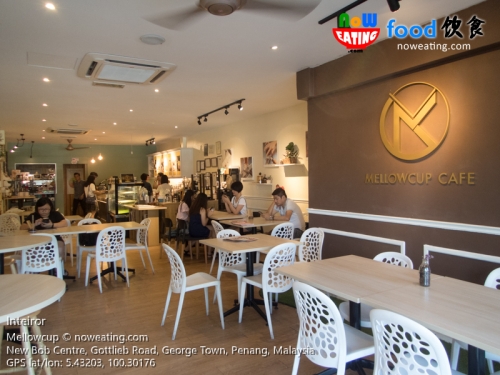 It was one Saturday afternoon and getting a parking space at New Bob Center was like finding a needle in a haystack. We ended up parking our car near Waterfall Hotel and walked to the destination (still not too bad). While waiting for our food to arrive, we observed customers flocking in for lunch to an extend that the cafe was once full house.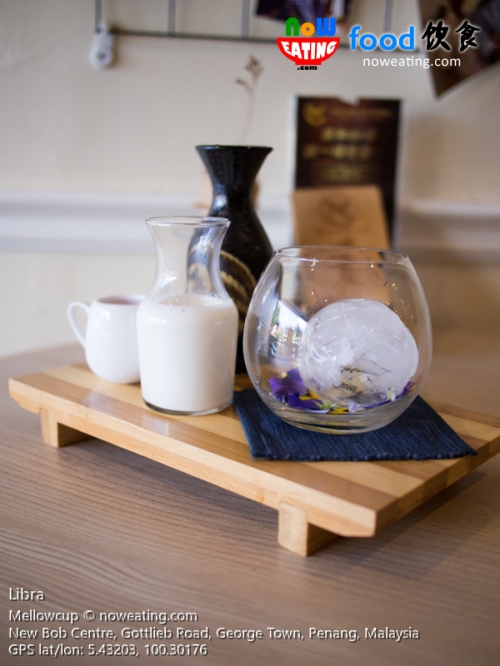 In general, a little wait time is required for the main course to arrive as the chef is preparing them one at a time in order to provide customers with the best food possible. While waiting, perhaps it is good time to try out their handcraft coffee made from Blooms coffee beans or even better, the new 12 Horoscope Series Coffee.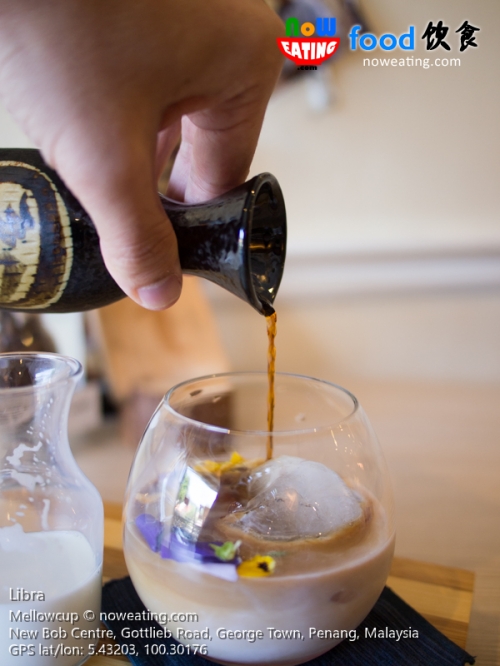 12 Horoscopes Series Coffee consists of 12 unique coffees, from Capricorn to Sagittarius with their recipes remain as "trade secret". Our suggestion is: follow your Horoscope or just pick the most Insta-worthy one such as the Libra (RM18) we ordered. To enjoy this sui generis coffee. Pour the following in sequence:
Syrup
Milk (moderate amount)
Coffee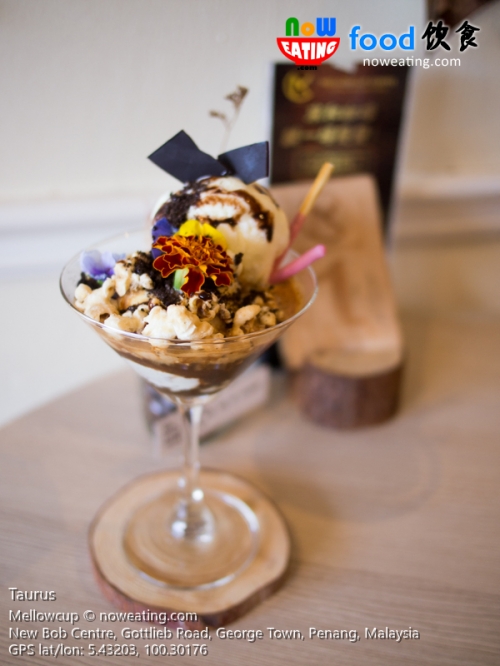 As an Affogato lover, we found Taurus (RM16) extremely pleasing with espresso topped with a scope of vanilla ice cream and surprised with pop corns.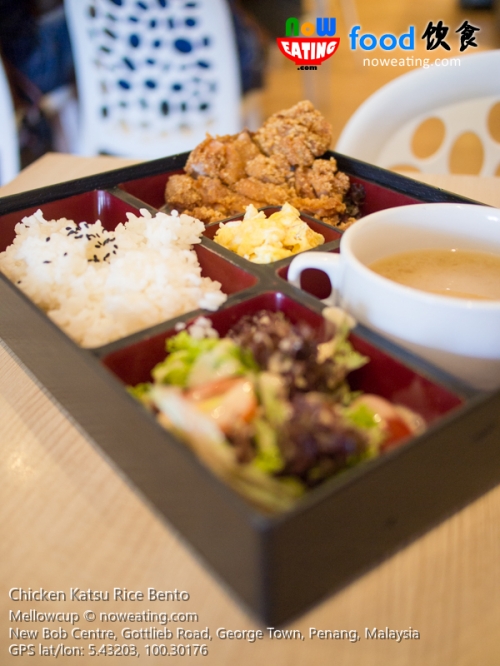 Next is their Bento series. Mellowcup currently offers 5 types of Bento and we had the recommended Chicken Katsu Rice Bento (RM21.90) served with Miso soup, Japanese rice, fried egg, mixed salad and of course, the deep fried chicken katsu.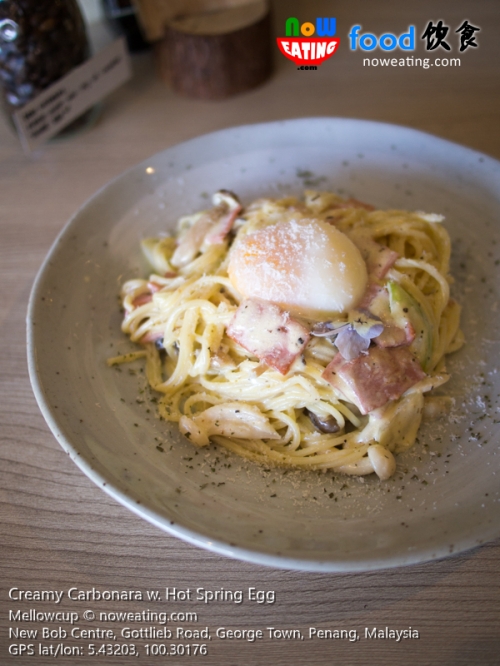 Chefs also had their recipes improved on old menu items, including the best selling Creamy Carbonara with Hot Spring Egg (RM21.80). Compared to the one we tried one year ago, the improved version was definitely worth two-thumbs up thanks to its creamier texture.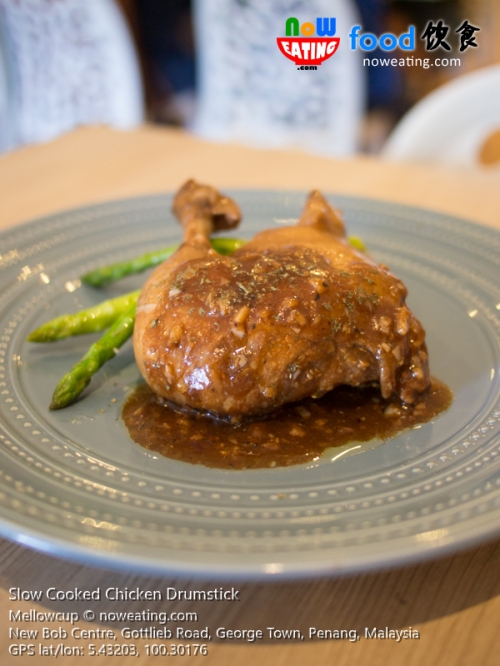 Slow Cooked Chicken Drumstick (RM28.90) with one-of-its-kind soft texture served with dark garlic sauce, mashed potatoes and asparagus.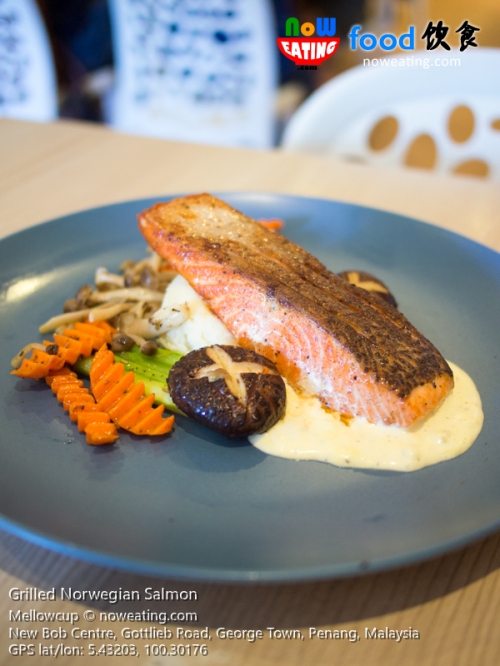 Grilled Norwegian Salmon (RM38.90) is another best seller served with creamy sauce, sauteed mix vege, asparagus, and mashed potato worth dying for. Wait time of 30 minutes is required.
Today, Mellowcup is not only good in coffee, but also main course. The cafe is currently offering "Buy 3 Free 1" on main course for lunch (12pm-3pm) and dinner (6pm-8pm). Interested in making coffee? Coffee training is also available. The cafe opens from 12pm-11pm (Tue-Thu), 12pm-12am (Fri-Sat), 12pm-10pm (Sun). Closed on Monday. For more information, kindly visit their Facebook page.
| | |
| --- | --- |
| Place Name: | Mellowcup |
| Cuisine: | Western |
| Address: | New Bob Centre, Gottlieb Road, George Town, Penang, Malaysia |
| Working Hour: | 12pm-11pm (Tue-Thu), 12pm-12am (Fri-Sat), 12pm-10pm (Sun). Closed on Monday. |
| Last Visit: | 20171118 |