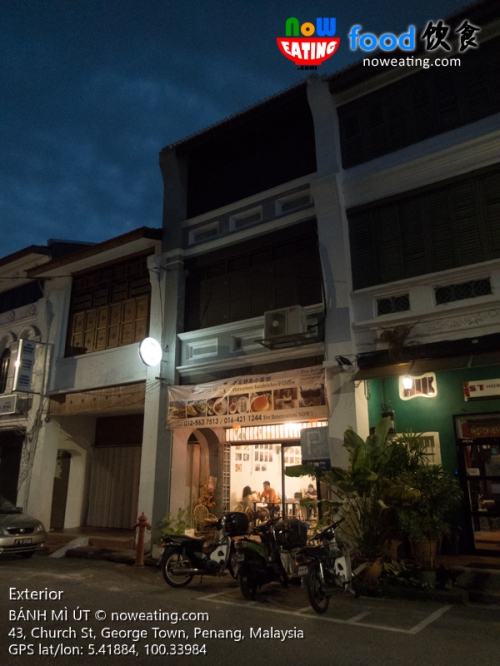 It was one tiring Saturday evening in which we finished working late (yes, we still need to work on Saturday) and decided to just had our dinner outside. BÁNH MÌ ÚT (UT Sandwiches Cafe) (GPS: 5.41884,100.33984 ) was our accidental discover when we passed by Church Street.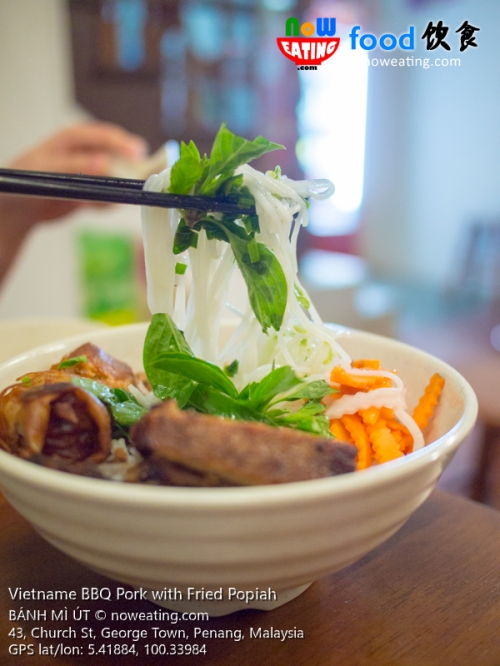 Other than Thai restaurants, Vietnamese restaurants are probably the next in line mushrooming in Malaysia. UT offers various snacks, noodles, rice and desserts. While placing our order on an order chit, we overheard that the owner was from a well-known wooden house Vietnamese restaurant at Perak Road. This explains the quality food which we will cover it later.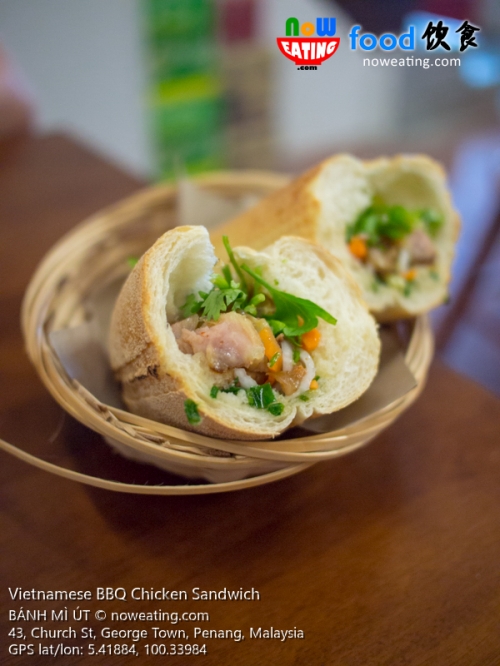 Pho (noodle) and sandwiches are two common food one will find in Vietnamese restaurants. BÁNH MÌ ÚT s not exception. In fact, BÁNH MÌ means "sandwich" and the rest is history. As a starter, we ordered Vietnam BBQ Chicken Sandwich (RM9.00 regular). Prepared by Vietnamese kitchen crews, the fragrance from coriander filled our table the moment our BÁNH MÌ arrived. Together with the juicy content soaked in crispy bun, this Vietnamese delicacy could easily become our top pick in Penang region.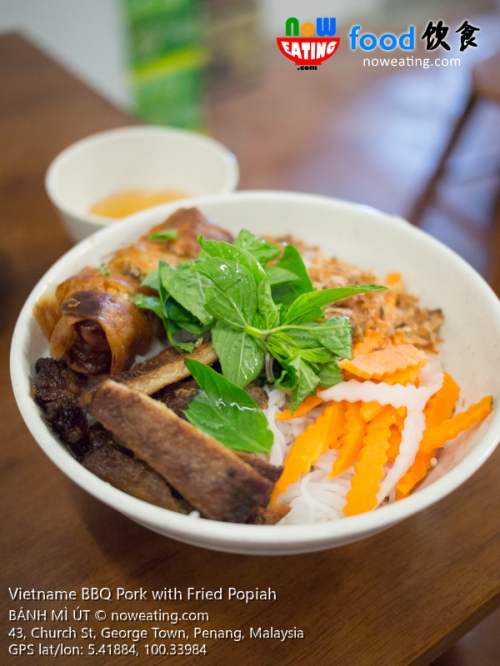 A visit to Vietnamese restaurant is incomplete without pho. Vietname BBQ Pork with Fried Popiah (Dry) (RM10.00 regular) comes with a bowl of sweet and tangy sauce. Dress the noodle with the sauce and stir it. We liked the fresh basil but it could be a bit dry so we opted for a soup dish.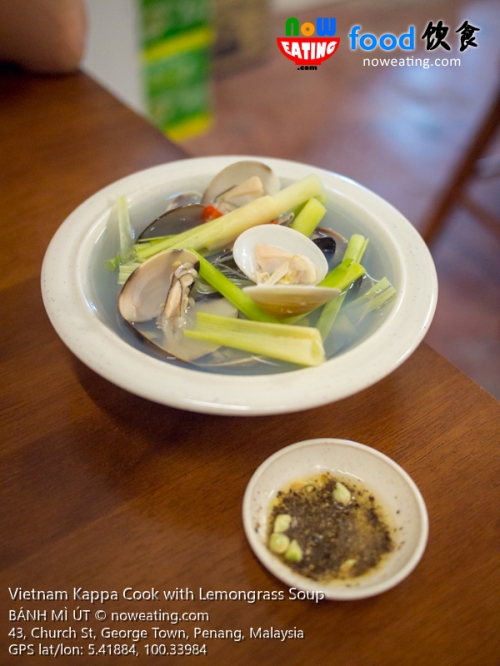 Beware of Vietnam Kappa Cook with Lemongrass Soup though (RM10 small) as it has bird eye's chili added for extra burning sensation. The clams were fresh nonetheless. A soup dish to recommend if other dishes are too dry and spicy food is not a hurdle for you.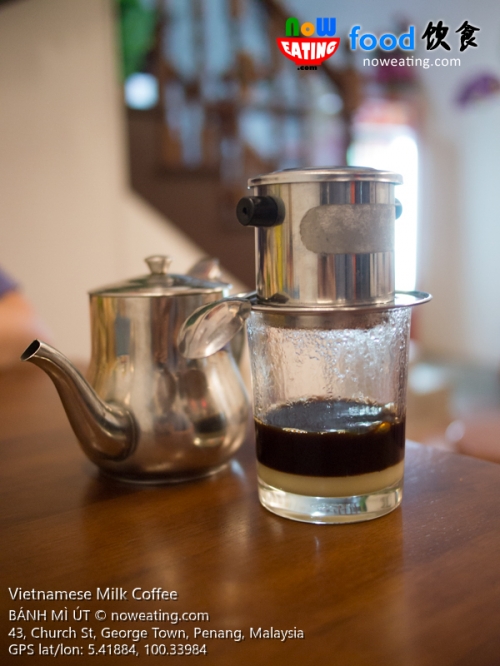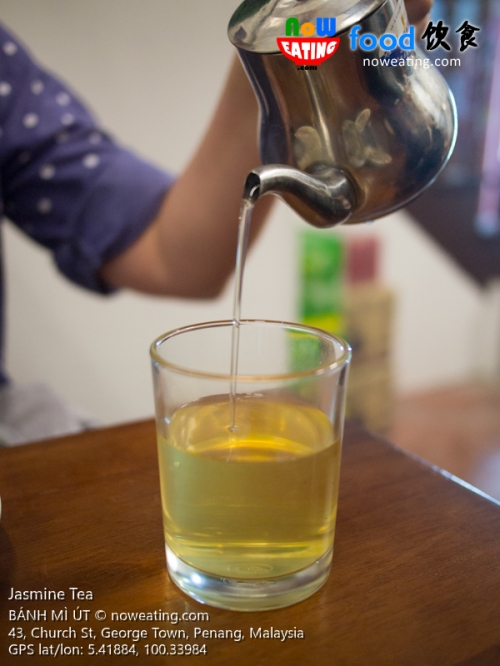 We were surprised that our Vietnam Milk Coffee (RM4.80 Hot) came with a teapot. Our initial thought was that it could be sugar syrup for the coffee but it turned out to be Jasmine Tea complementing the coffee as "mouth washer". We are not sure if this is a tradition in the mother land but it is definitely welcoming, especially after having the burning Vietnam Kappa soup.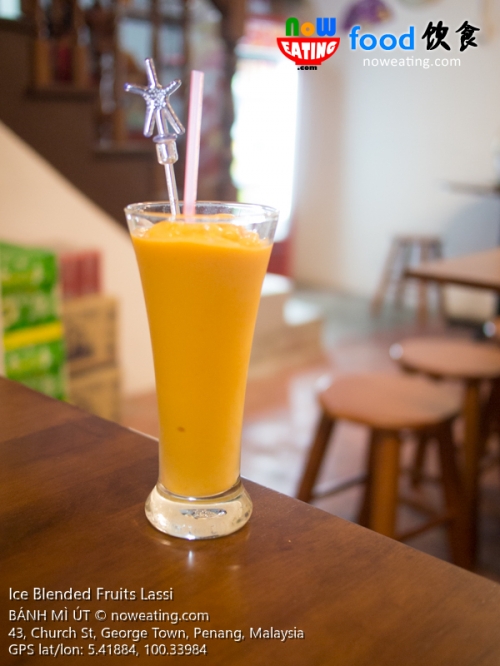 A thumb up for the rich and silky smooth Ice Blended Fruits Lassi (RM7.50) as UT uses real fruits including the mango we ordered. Be sure to ask the owner for fruits available.
As a whole, a Vietnamese cafe to recommend. Environment-wise, it may not have bells and whistles like few new cafes of the same origin but more important, it is their quality food. Free delivery is also available for order made within 5km radius. UT Sandwiches Cafe opens daily from 8am – 9pm and thus is a good place for a glass of Vietnamese coffee and sandwich as breakfast.
| | |
| --- | --- |
| Place Name: | BÁNH MÌ ÚT |
| Cuisine: | Vietnamese |
| Address: | 43, Lebuh Gereja, George Town, 10200, Penang, Malaysia |
| Tel: | +6012-5637513 |
| Working Hour: | 8am-9pm Monday - Sunday |
| Tax: | No GST. No service charge. |
| Last Visit: | 20180519 |