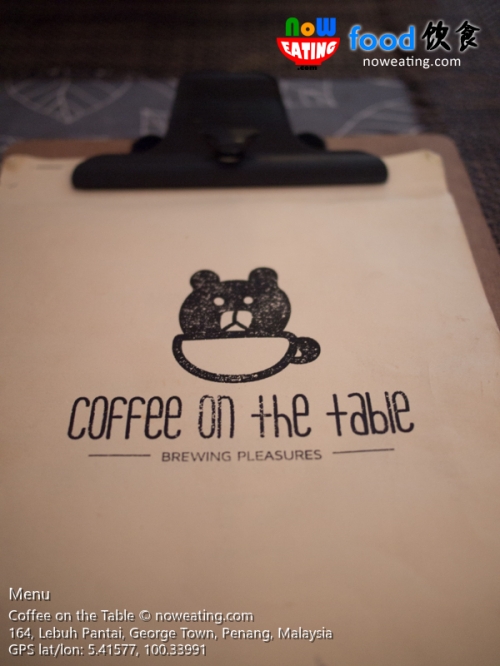 We remembered that more than a year ago, 3D latte art stormed Penang by surprise. Back then, we didn't pay much attention due to busy schedule. Until recently, we finally found the cafe – Coffee on the Table (GPS: 5.41577,100.33991)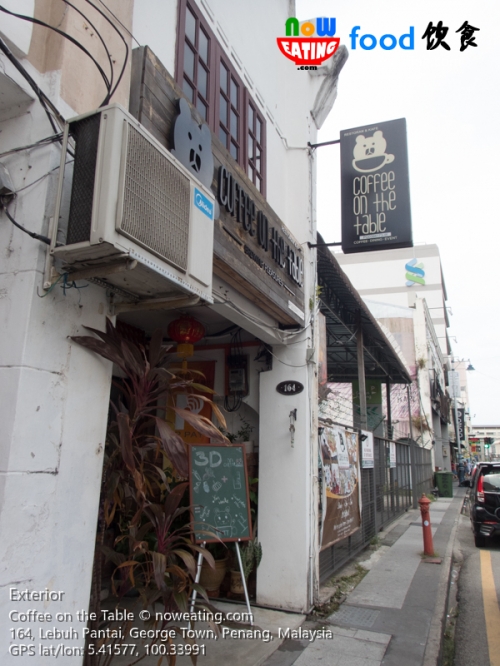 It was one weekend afternoons when we were hunting for food in George Town area. Our initial plan was to visit Mano Plus located at Beach Street since it was trending. Sadly, trending came with a price – full house. We then continued our journey and along the same street, we stumbled upon Coffee on the Table.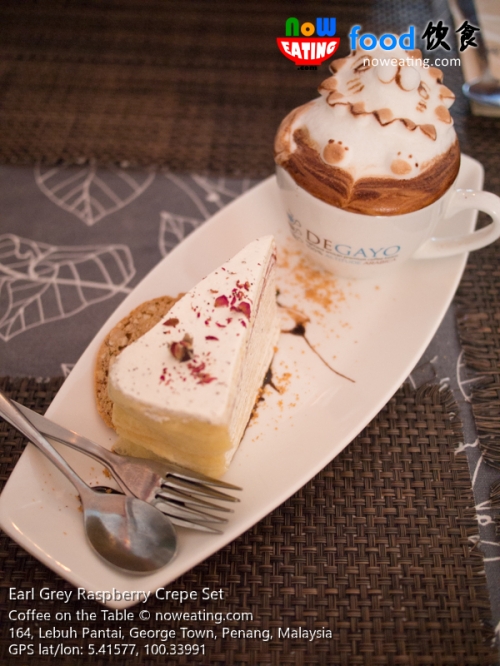 At first, we were heedless that the cafe was the one with signature 3D art latte until we saw the signboard. The friendly waitress further introduced us with their signature dishes, including Earl Grey Raspberry Crepe Set (RM27.90) which coffee of your choice which in our case – Tiramisu Latte featuring signature espresso, steamed milk, tiramisu flavor and a delicate dusting of coco powder.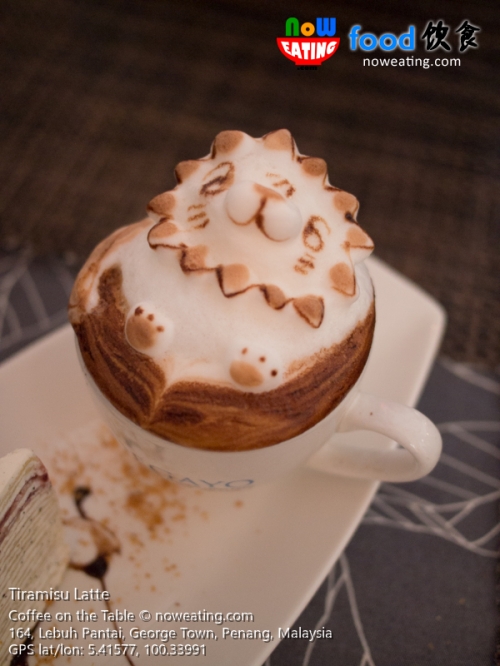 Look at the adorable and Insta-worthy lion. It took lots of courage to have the first sip in which in return, will ruin the exquisite art.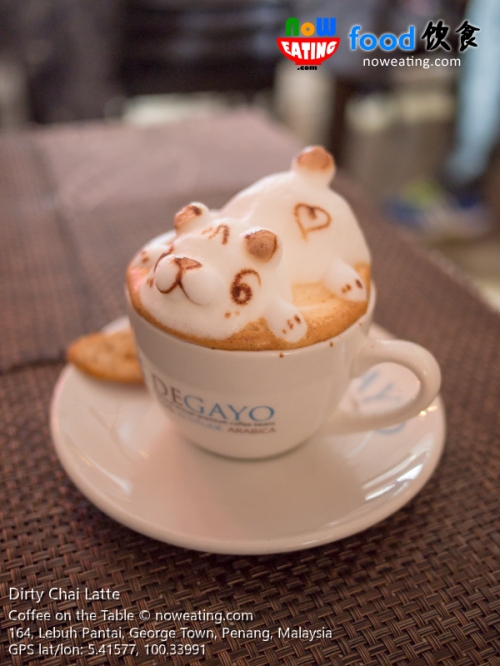 We felt in love with the 3D art and ordered Dirty Chai Latte (RM13.90) during our second visit. The espresso drink is made of shot of espresso mixed into a "Chai" tea (or masala chai) and steamed milk. Note that when ordering, the waiter will ask if you would like 3D art, and this is the moment they will charge you additional RM2 if you knock your head.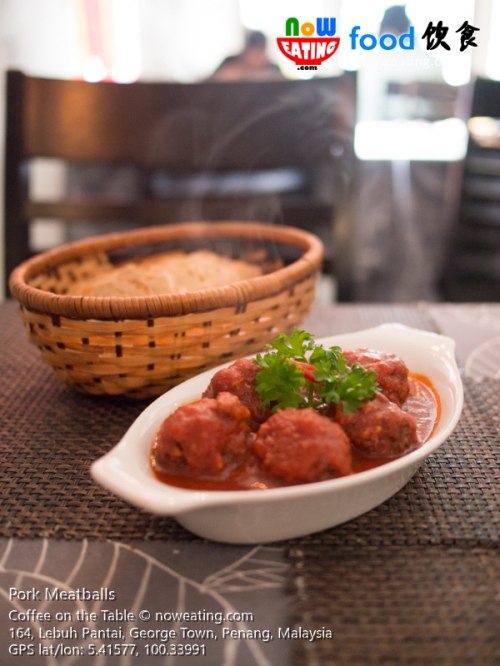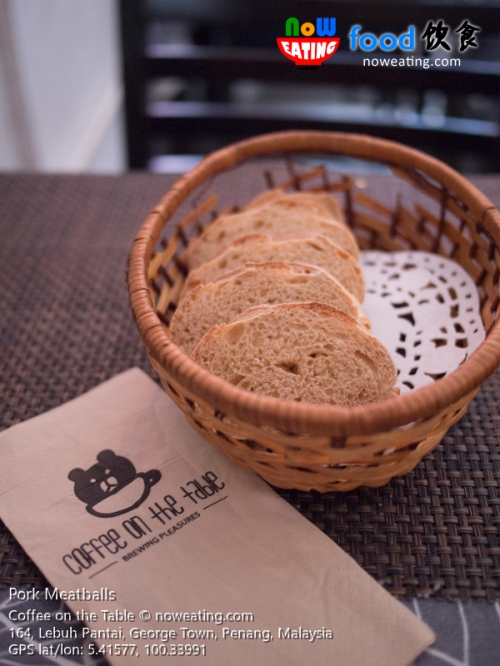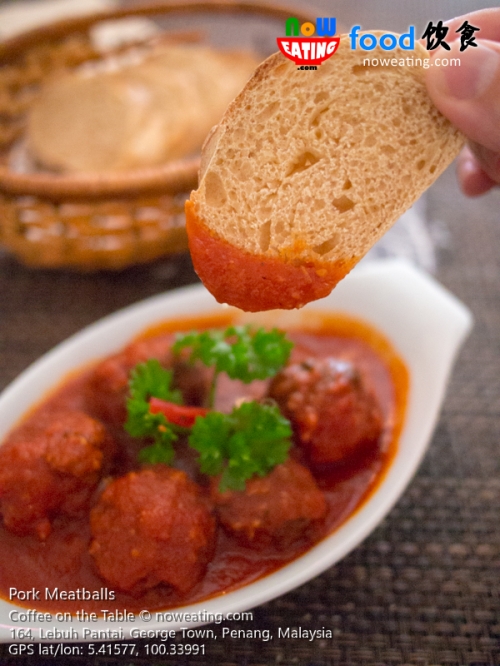 Start your day with one-of-its-kind starter – Pork Meatballs (RM17.90 ) which is perhaps the best we'd ever tried with  homemade pork meatballs enhanced with fresh herbs, braised in tomato sauce, served with French baguette.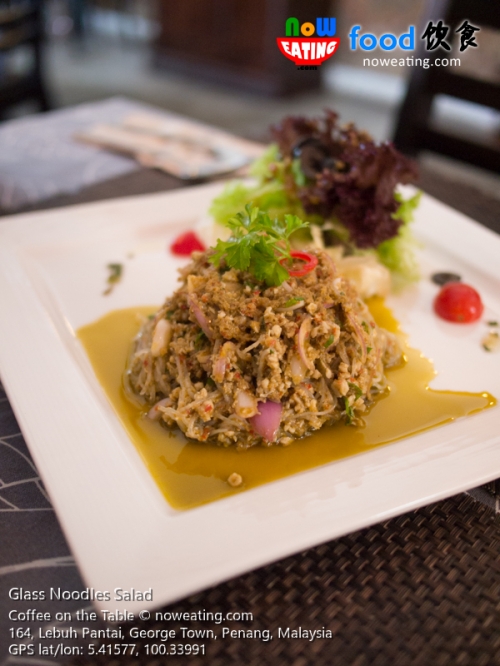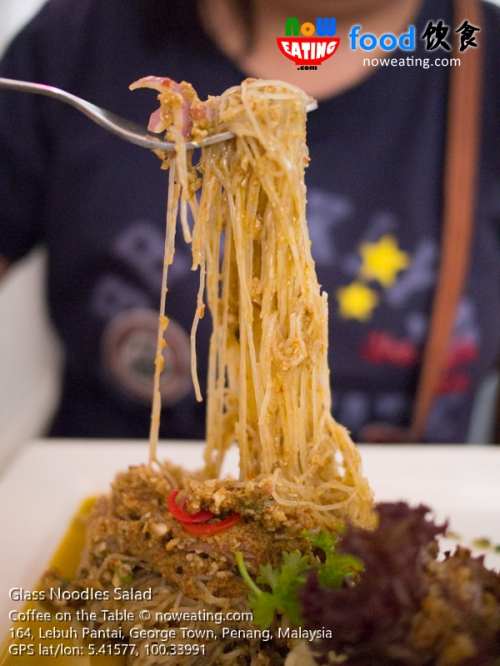 Made of fresh boiled glass noodles, mint leaves, minced chicken, the Glass Noodles Salad (RM15.90 – Plain), however, was a bit disappointing due to the homemade spicy lemongrass dressing unable to send one to cloud nine. It simply lack of the kick found in Thai's glass noodle kerabu.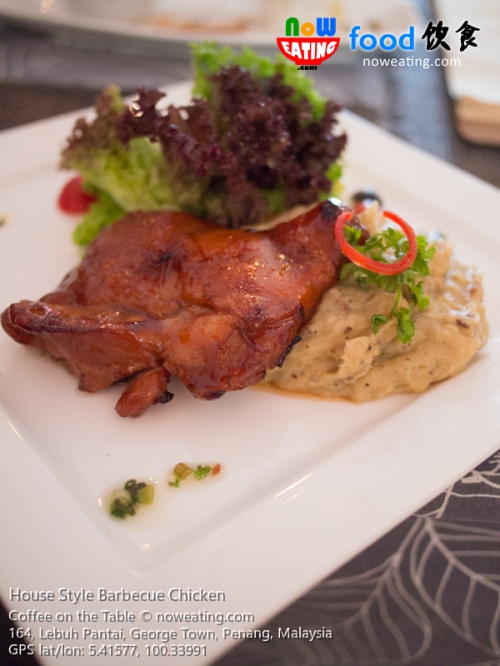 House Style Barbecue Chicken (RM24.90), however, compensated the average starter with whole and de-boned chicken leg marinated with house recipe served with silky smooth mashed potatoes and petit salad.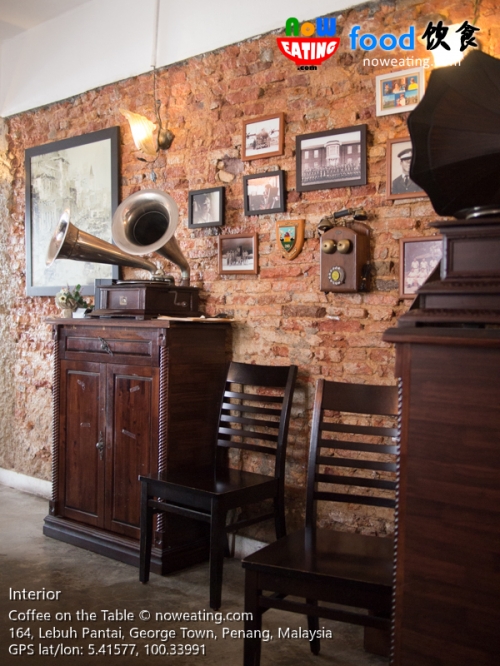 As a whole, the only cafe for 3D art latte. Coffee on the Table is opened daily from 9am to 11pm.
| | |
| --- | --- |
| Place Name: | Coffee On The Table |
| Cuisine: | Western |
| Address: | 164, Lebuh Pantai, George Town, Penang, Malaysia |
| Tel: | +604-262 2611 |
| Working Hour: | 9am-11pm daily |